A set of 56 vocabulary words based on the degrees of modality in persuasive writing.
Use these words to make a modality word wall, together with the information posters explaining the differing degrees of modality.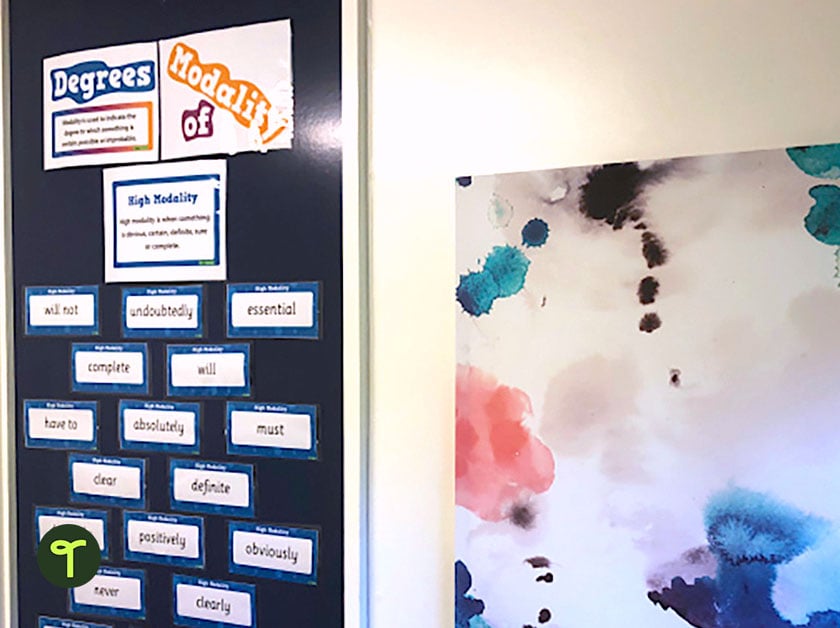 Words include: would, is, must, have to, will not, will always, never, absolutely, clearly, definitely, undoubtedly, certainly, obviously, positively, may, might not, might, ought, maybe, sometimes, rarely, chance, slight possibility, occasionally, not sure, certainty, definite, certain, essential, clear, necessary, complete, absolute, probably, tends to, should, often, regularly, majority, unlikely, frequently, likely, probable, usually, couldn't, could, can, possibility, possibly, possible, doubtful, unsure, high possibility, probability and low probability.