Explore subtraction with regrouping using a printable math mat and MAB blocks.
Subtraction with Regrouping? You Need a Regrouping Mat!
As teachers, we know too well that subtraction can be a stumbling block for many students. It's a concept that demands abstract thinking, mental agility, and a solid grasp of number sense. But fear not! By utilizing hands-on MAB manipulatives in your teaching, you can offer a valuable and solid foundation for learners who may be struggling.
The Printable Maths Mat is a helpful tool that aids students in showcasing their maths skills. With organized sections, it enables easy manipulation of MAB blocks and improves understanding of the regrouping process. We recommend sliding each mat into a clear sleeve so that students can manipulate blocks and write the steps in the subtraction algorithm as they are completed.
Practise Even More Strategies for Subtraction!
You're just a click away from getting your new resources! Use the Download button to select the full colour, low-colour, or black-and-white version of your maths mat.
---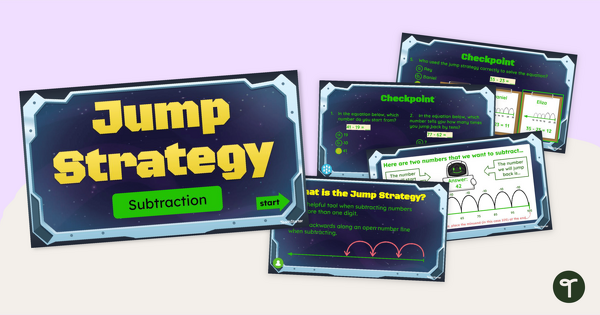 teaching resource
Teach your students to subtract two-digit numbers using the jump strategy with an instructional teaching presentation.