Tell us if this sounds familiar: You've got a class full of students but only one or two pipes up regularly to ask questions in class. Teaching students to ask questions and providing strategies for students to ask for help aren't just about improving classroom engagement — they're also part of fostering a positive learning environment and helping your students develop those important critical thinking skills.
But how do you get kids to ask questions? We dug into the science for you!
The truth is, most young children ask questions … a LOT of questions. One survey of moms found toddlers will ask as many as 200 to 300 questions a DAY. A DAY! And studies have found there's good reason for that — all those questions are playing a role in cognitive development.
And yet, by the time they're in elementary school, getting kids to ask questions can feel like pulling teeth. That same survey that estimated toddlers are questioning machines found that by age 9, boys, in particular, had dropped down to an average of 144 questions.
Why Is it Important for Students to Ask Questions?
When students ask questions, they get to hop in the driver's seat of their education and steer their learning. No longer are they waiting for you to — hopefully — address the item that's confounding them. Instead, they're guiding you to make the lesson more impactful.
Pretty cool way to think of it, right?
Dan Rothstein and Luz Santana from the Right Question Institute propose that teaching students to ask questions actually makes them more invested in their learning — if they care to ask the question, they will be more invested in discovering the answers.
Students who ask questions are likewise engaging in collaborative learning and monitoring their own understanding. What's more: building a learning environment where it's "cool" to ask questions is a way to help prepare your students for life outside the classroom.
But how do you create a classroom environment where students feel their questions are accepted and no time is a bad time to ask a question?
How to Encourage Students to Ask Questions
Encouraging questions in the classroom needs to go beyond the dreaded 'hands up' approach if you want your students to feel safe asking them! After all, one of the chief reasons kids don't ask questions comes down to a fear of seeming "uncool" or "not as smart" as their peers.
Teaching kids to ask questions is a two-fold process. On the one hand, you want to encourage questions as the lesson goes on. Hold on now … we're not suggesting that you have students calling out and interrupting the flow of your teaching! No one is going to learn when you can't get a full sentence out!
But building a space where questions are encouraged means it's crucial to build in time for collaborative engagement. Not only does this help your students, but it will help you too as you can see gaps in learning!
Second, encouraging students to ask questions is about giving them tools to ask for help when they need it. This comes later — as they're trying to implement the new concepts.
Encouraging Questions During a Lesson
Make it Anonymous
Take the stress of asking questions in front of the whole class out of the equation by creating an activity where students can ask questions anonymously. Here's a little trick: Use sticky notes!
For example, when reading a story to your class, provide your students with sticky notes and get them to write down a question about the book. The question can be anything to do with the book, such as a definition of a word or anything that they may wonder.
Collect the questions, then read them aloud, answering as you sort through them all.
You may want to pre-print out prompts on your sticky notes to help students get started with their questioning.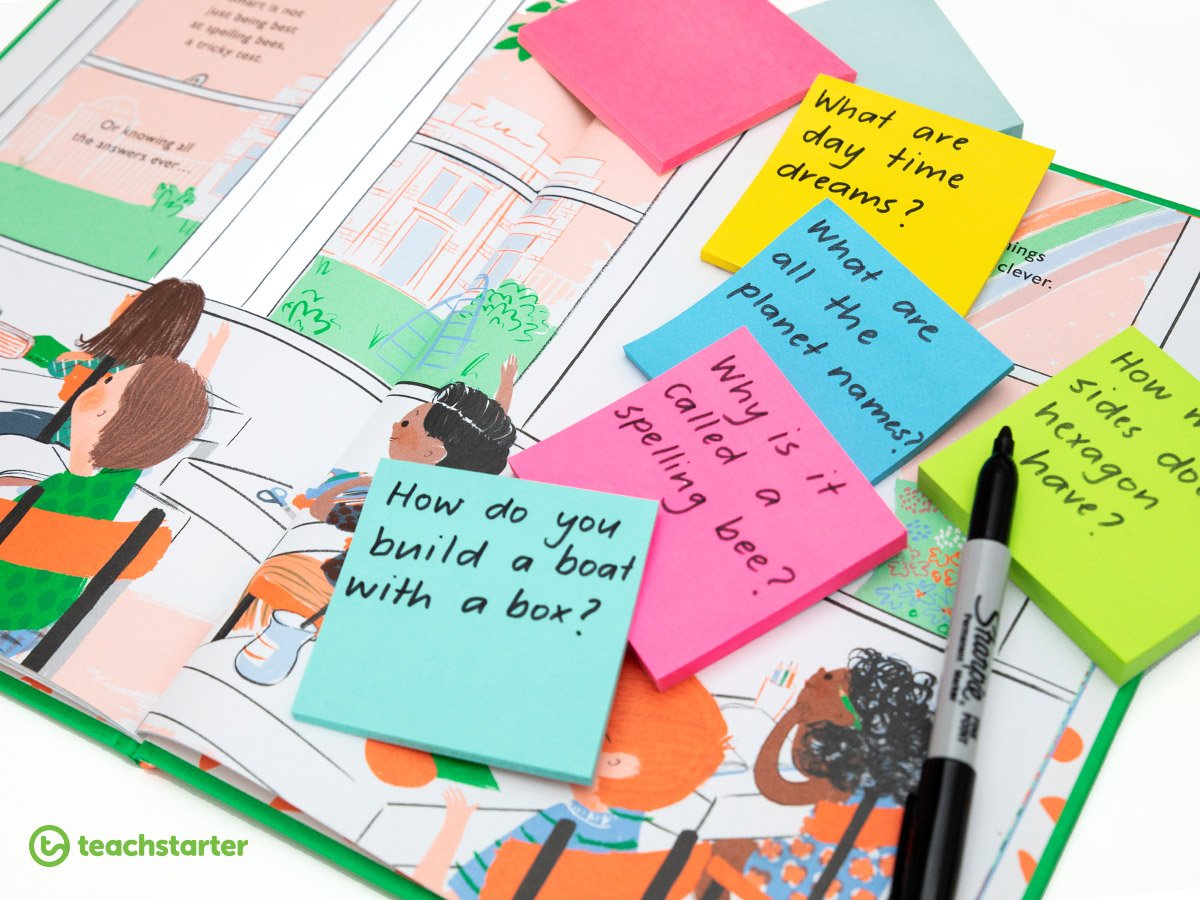 Set Up a Question Parking Lot
Teachers can also have a "parking lot" for questions in their classroom that uses the sticky note model. It can be designated bulletin board, piece of chart paper, etc.
During a read-aloud, activity, lesson, etc., when a student has a question, they write it on a sticky note and pop it into the parking lot. This ensures students don't forget their question while waiting for an appropriate time to ask the teacher, but it also cuts down on the random questions that get asked at inappropriate times.
Question Time / Box
We all know those times where a student puts up their hand and asks a random question that doesn't even relate to what you are talking about.
Don't dismiss these questions, give yourself and your students the opportunity to write down the question for another time.
Recycle an empty shoebox, and create a question box for your classroom where students can leave questions. Then every Friday (or whatever day works for you), make a point to sit down and go through the questions with your class.
Quick Question Time
The easiest way to motivate students to ask questions is by making it something everyone has to do. Replicate a quick write in the form of a question writing session.
Display a visual related to the lesson, and encourage your students to write down as many questions as they can about the picture in a short 5-minute time frame. Give them sentence starters if they are struggling such as "I wonder…".
Want to practice? Use our Picture Writing Prompts Widget for some really awesome visuals to use in your classroom?
Display Question Starter Cards
Key to developing those question-asking skills is having the vocabulary to form a question. Take things one step further by displaying those question words on your classroom wall to remind kids that questions are encouraged in your classroom.
To make it easy, we've created Question Starter Flashcards  to print and post in the classroom.

Set Up a Wonder Wall
Encourage curiosity in your classroom with a wonder wall. A wonder wall classroom display provides students with the opportunity to record the things they 'wonder about'.
When a seemingly random question pops up in their mind, when they are engaged in learning about a topic and wonder about something that sits a little outside of the lesson plan, they can write out their wonder, and add it to the wall.
This encourages and fosters an environment where each and every question is valued.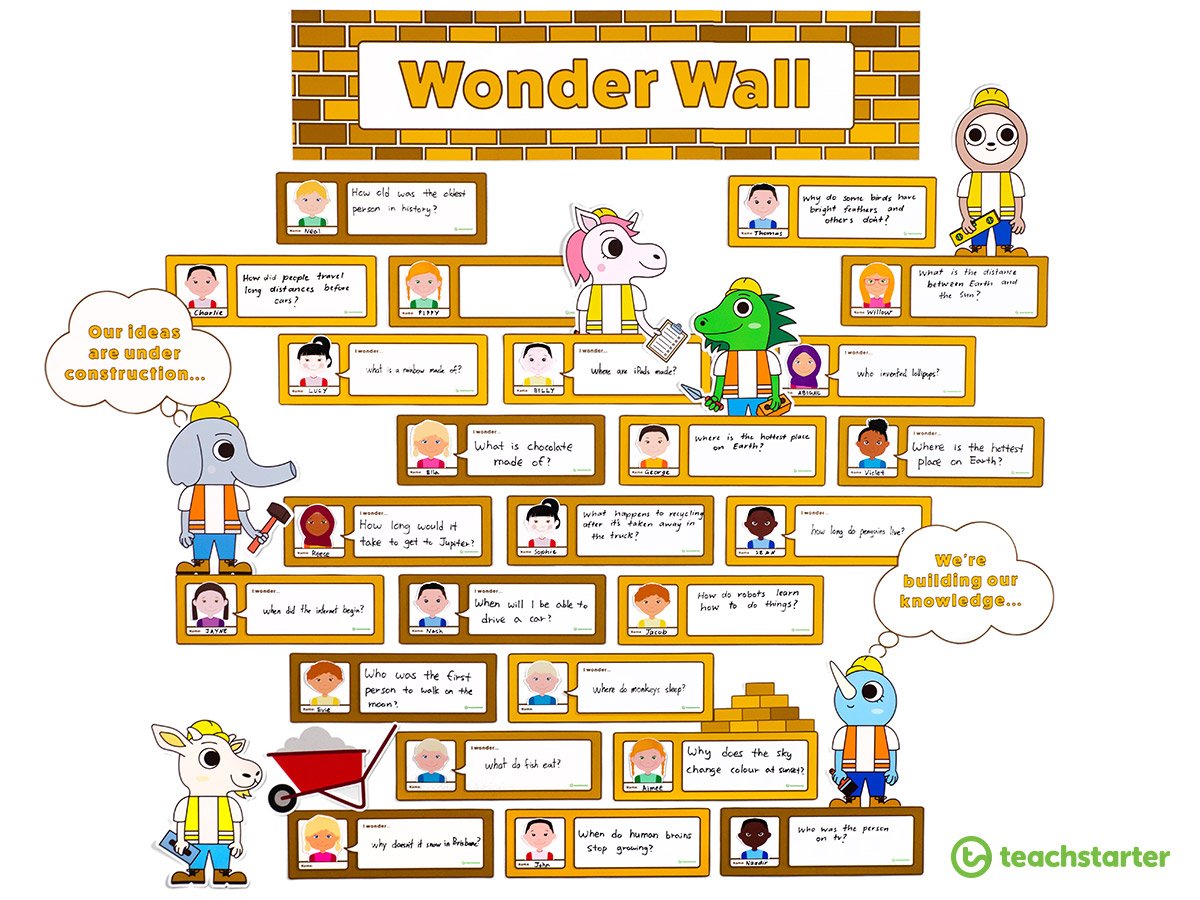 One-on-One Show and Tell
Traditional show and tell at the front of the whole class can be rather intimidating for some children. You'll also find that the same children will be the students who ask the speaker questions. There are a number of benefits to setting up a one-on-one show and tell session each week.
Children feel more comfortable talking to just one person.
The other person has to ask at least one or two questions. Encouraging that question asking!
It's a great way for students to get to know other children in their class as well as a great way to hit those oral language standards we (teachers) all struggle with.
I See, I Think, I Wonder
If your students find it hard to just come up with a question, provide them with some scaffolding.
Our See, Think, Wonder template is perfect for this as it encourages students to really describe what they can see, think about what is going on in an image, and then ponder some questions.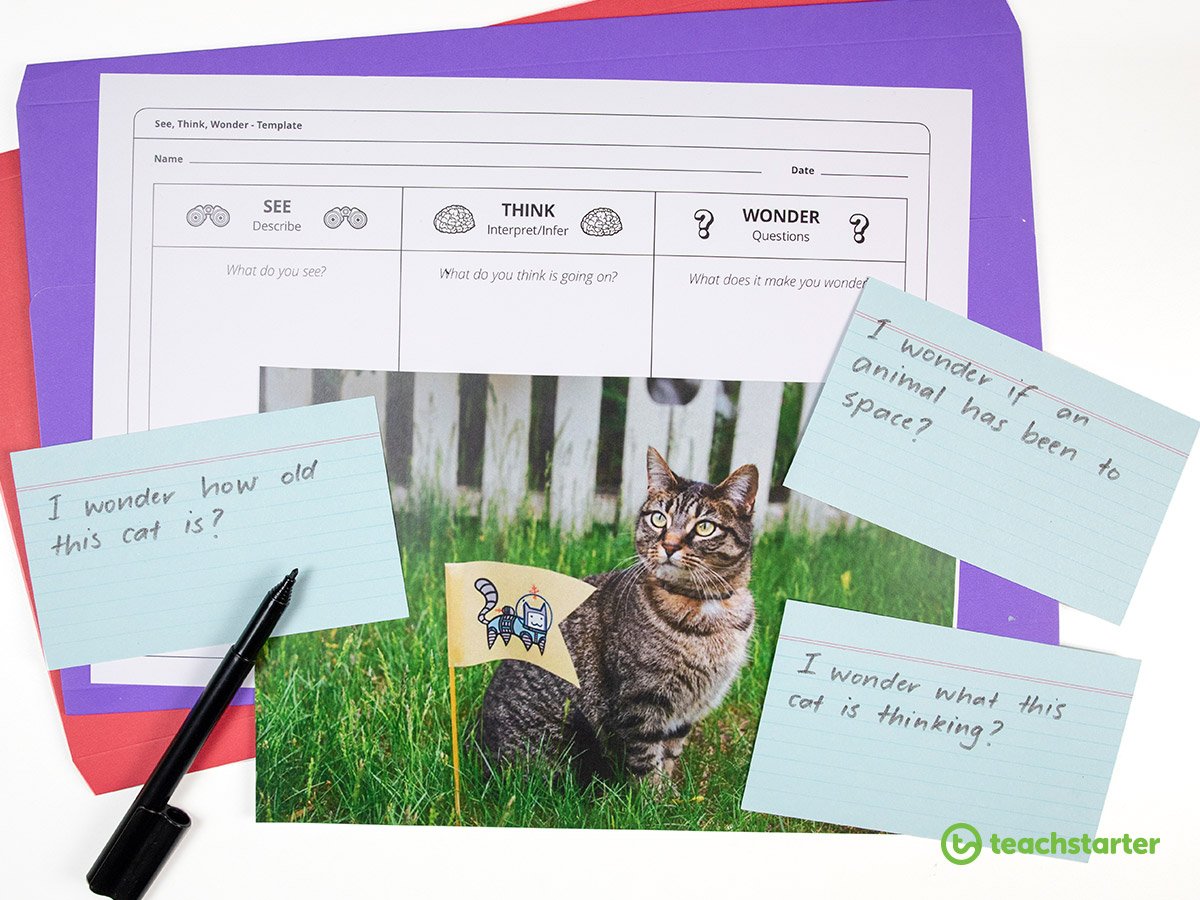 The Answer is… Activity
This is a super simple way to encourage students to come up with questions. As a morning activity, write an answer on the whiteboard and ask students to write a possible question.
For example, check out this fantastic whiteboard display by @lovin7th.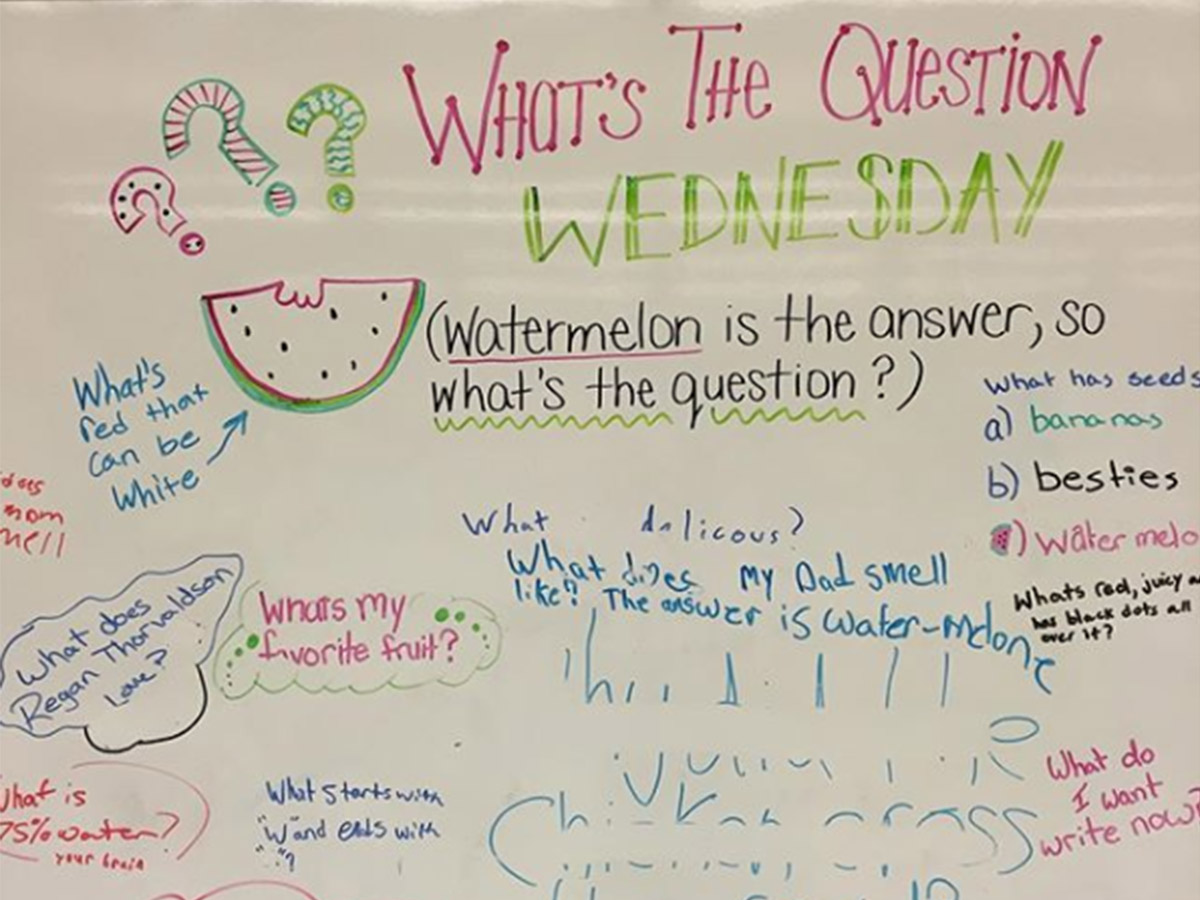 Don't have time to write it all out? We hear you! Try these!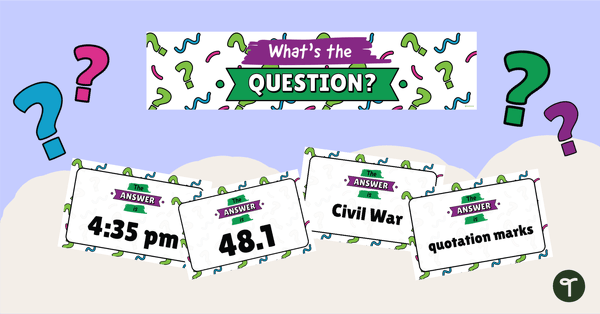 teaching resource
Make mornings a treat with this fun interactive bulletin board display.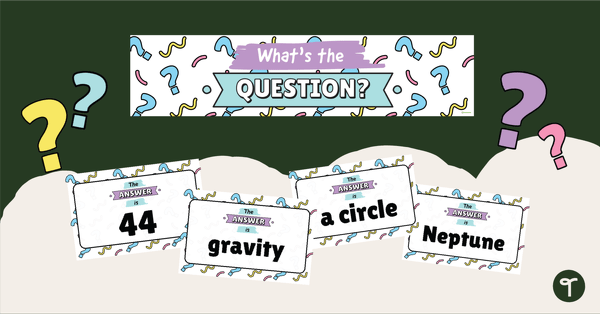 teaching resource
Get your students' brains warmed up each morning with this fun interactive bulletin board display.
Celebrate and Praise
Make sure to celebrate and praise when students ask good questions. If a student doesn't normally feel comfortable asking a question but does, praise them! Take each question seriously and make sure to refer back to it if need be.
Ways to celebrate:
A simple "well done, that was a great question!" goes a long way.
If your children love stickers, give them a sticker.
Give them a high five!
Strategies for Students to Ask for Help
So what about asking questions during independent or group work? Providing strategies for students to ask for help is key here!
Set Up a Traffic Light System
We love this traffic light system by The Ardent Teacher — it's a simple visual to let you know how students are faring with their individual work.
When students are doing well they leave the green cup on top, yellow is if they are finding it a little difficult and they wouldn't say no to some assistance. Finally, red means they cannot move forward with their task and need assistance from a teacher.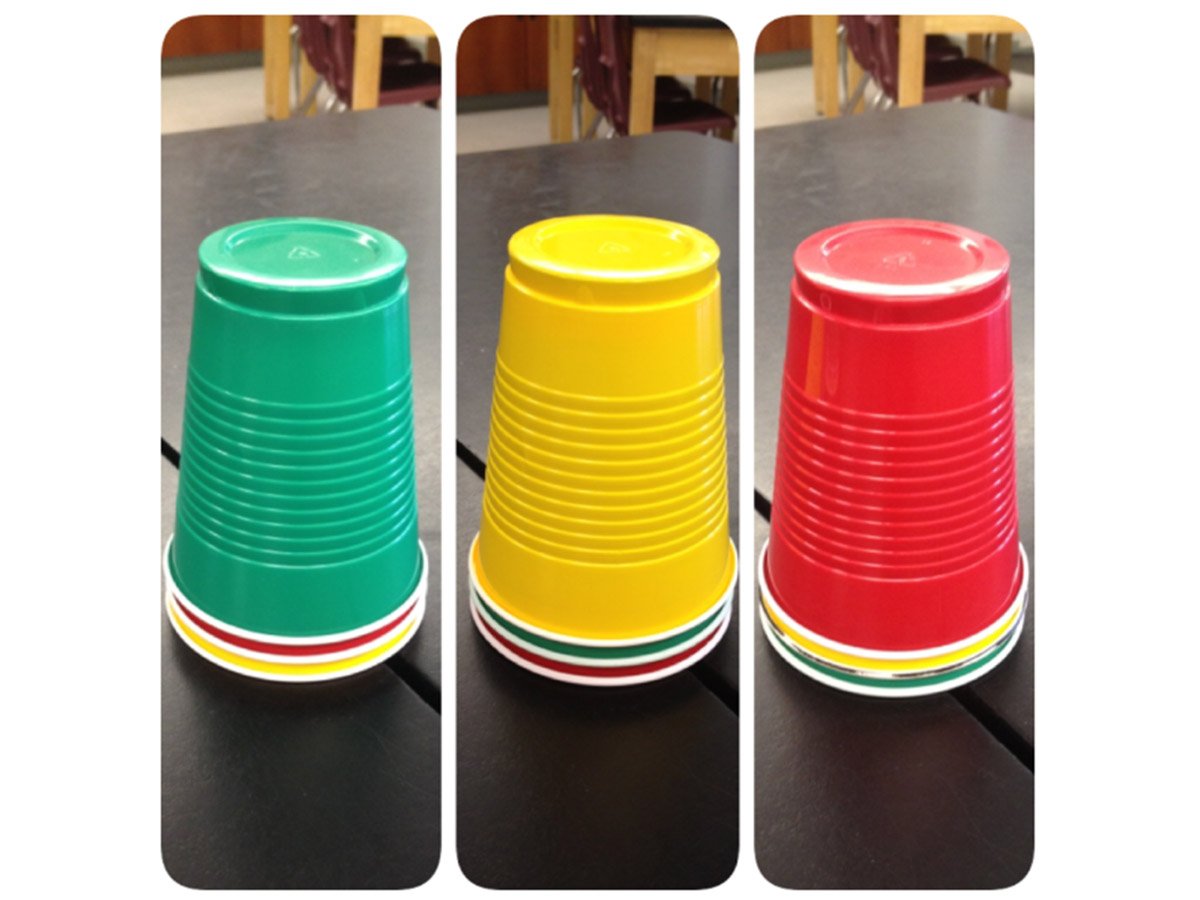 Provide Self-Assessment Cards
Want something a little more eco-friendly than plastic cups? Opt for self-assessment cards like these fun emoji cards. Students can display them on their desks to signal that they're on track with an assignment or maybe they could use some help.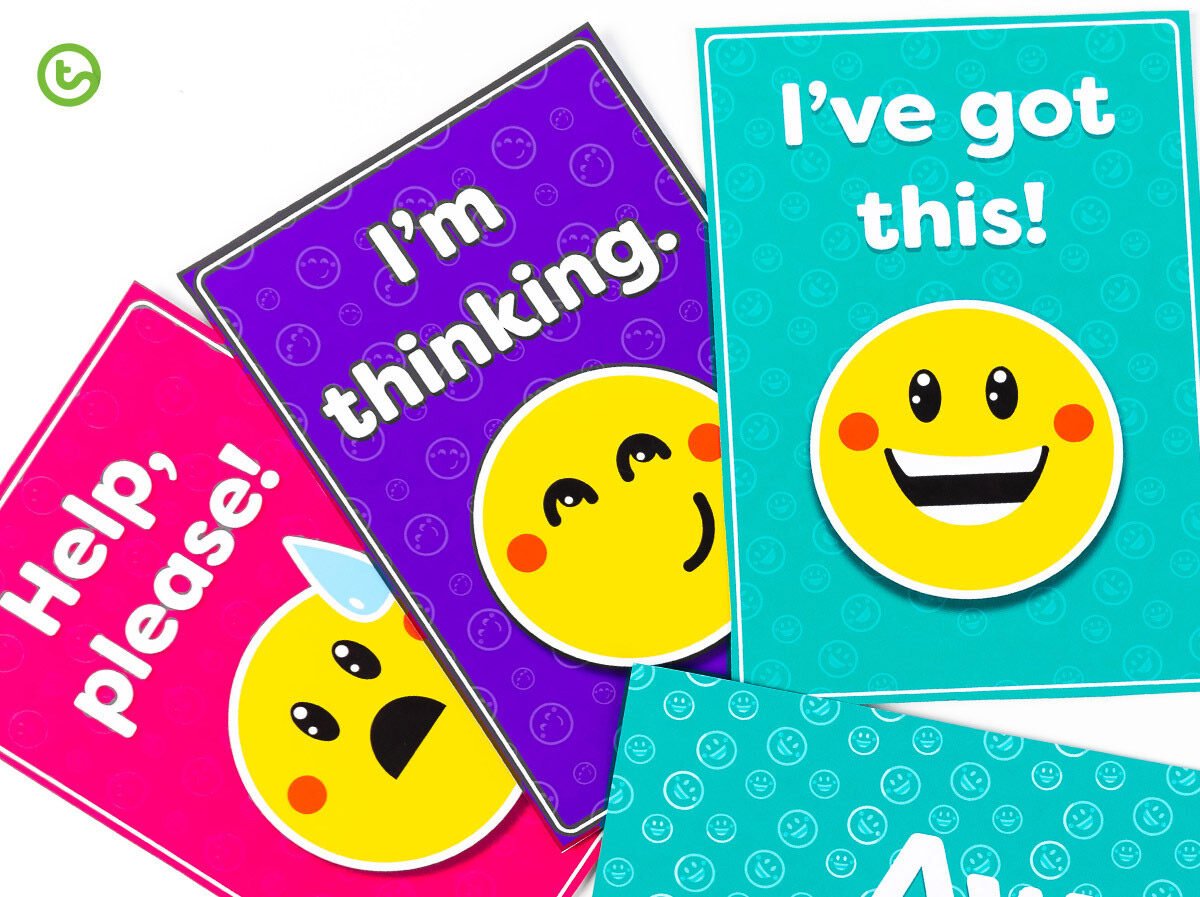 Create Classroom Hand Signs
To curb calling out when students need help, teach your class hand signs that can be used to let you know — quietly — that they could use a little assistance!
We'd love to hear what you do in your class to encourage your students to ask questions.