If you've been thinking of signing up for a Teach Starter account – here's 50 reasons why it's worth it for you and your students!
Teach Starter creates brilliant teaching resources that save teachers hours each week preparing for the classroom. Hundreds of thousands of teachers worldwide rely on Teach Starter to help engage their students and make their classrooms buzz!
Don't need any more information and ready to save time? Here's our amazing subscription offer!
50 Reasons Why You Need a Teach Starter Account
---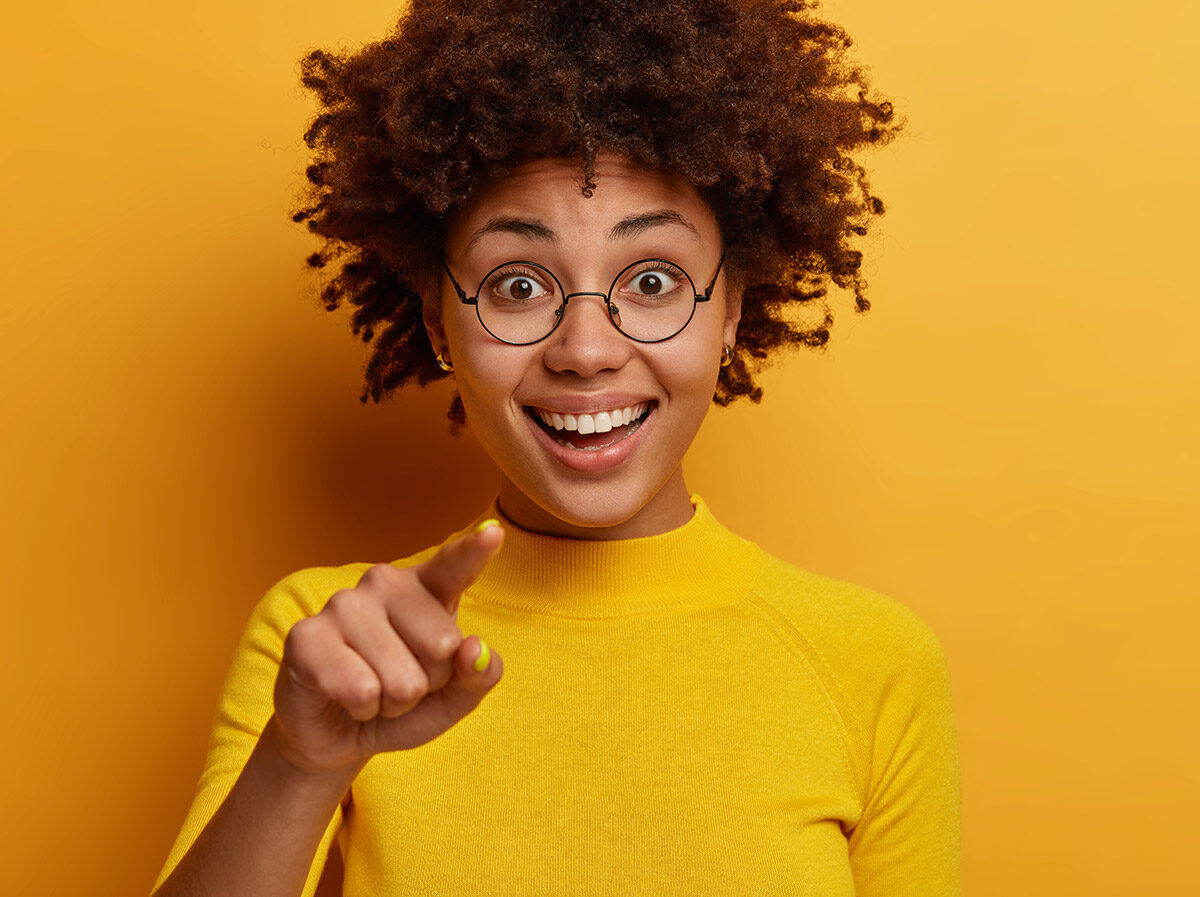 Shutterstock.com / WAYHOME studio
(1) High-Quality Resources
We pride ourselves on the quality of our resources. Each resource has been carefully constructed by teachers and designers… which brings us to number 2…
(2) Made by Teachers
The content in every single resource has been carefully constructed by highly experienced teachers!
(3) Make Your Classroom Buzz
There's nothing better as a teacher than that feeling of learning in progress! We believe our resources can help teachers around the world make their classrooms buzz!
(4) Tree Planted for Every Sign-Up
You heard right! We are currently on a mission to plant 1 million trees by 2033. We plant one tree for every single person who subscribes to Teach Starter.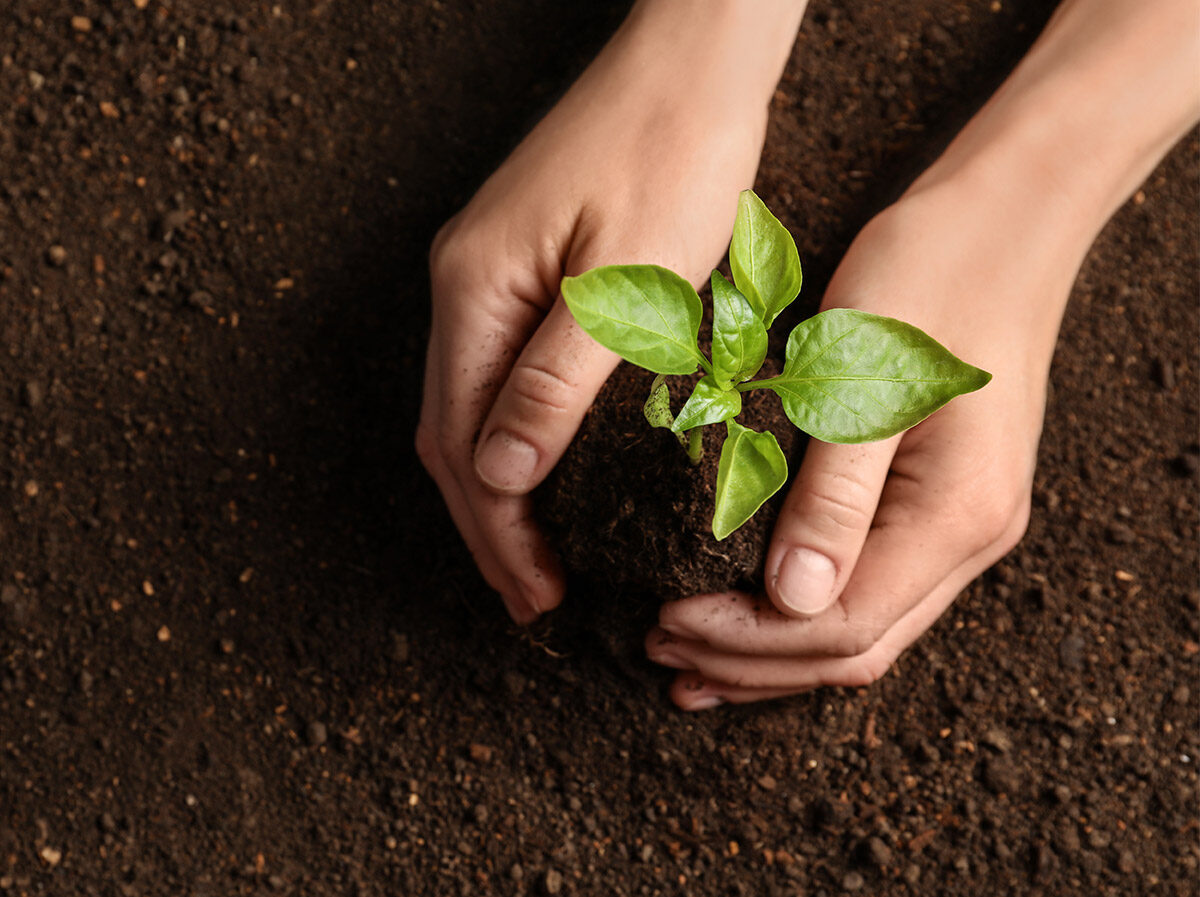 Shutterstock.com / New Africa
(5) Gets Kids Excited to Learn
From math investigations to bingo games. Our resources are developed to get kids excited to learn!
(6) Reclaim Your Weekends
Stop spending your weekends creating resources for your students – we've done the hard work for you!
(7) Online Teacher Events
We love pulling the teaching community together in any way we can. Our online live podcast recordings and webinars about our site have been super popular.
(8) TEKS & Common Core Aligned
Simple! Our resources are aligned to both the TEKS and Common Core Curriculum.
(9) Podcast and Blogs for Teachers
Looking for inspiration? You may like to check out our podcasts – For the Love of Teaching and Love Learning (student-facing). We also have hundreds of blogs that highlight classroom hints and tips as well as how to use our resources in your classroom.
(10) New Resources Every Week
Our dedicated team is always producing new and exciting resources for the website.
(11) Resources Designed by Professional Artists
Our team of talented illustrators and designers produce some amazing illustrations that you'll only see on our resources!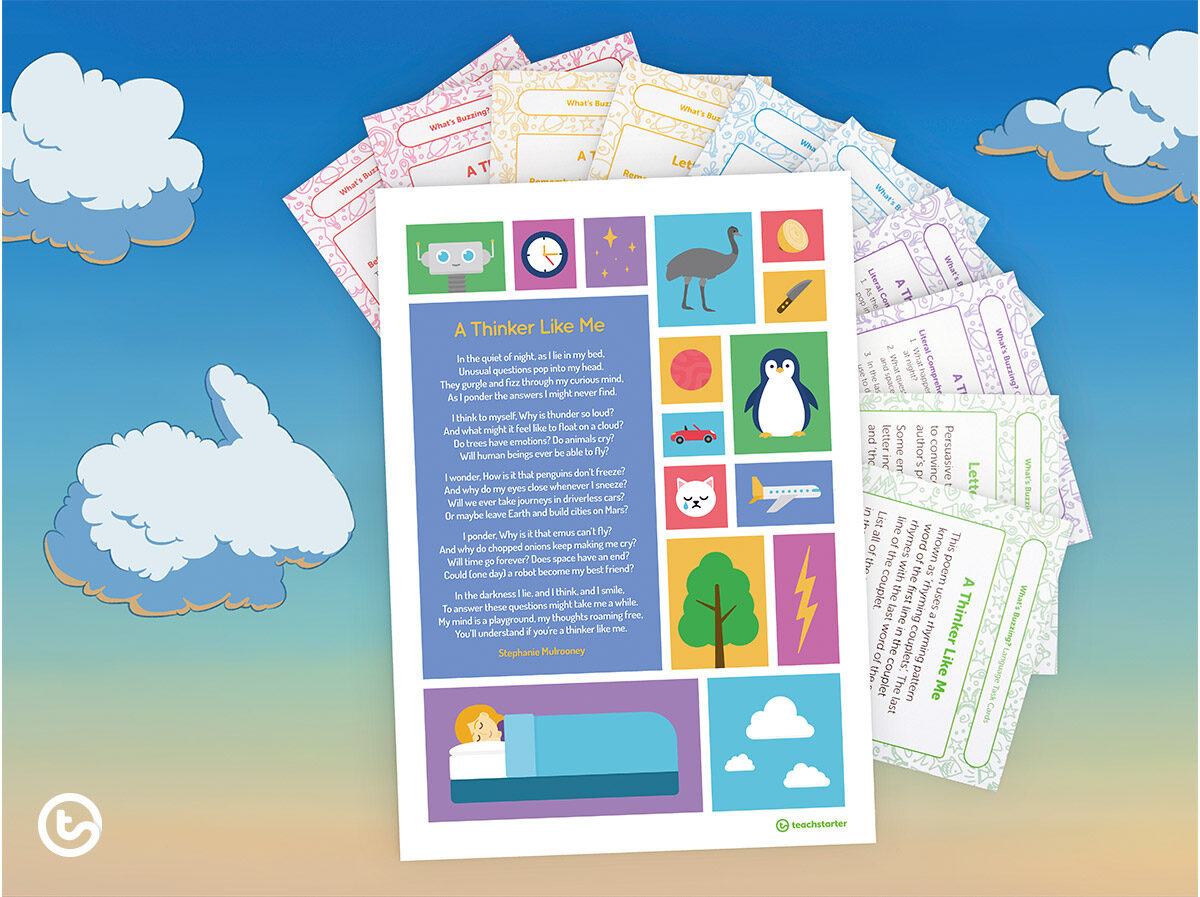 (12) Pre-K – Grade 6 Resources
Our resources are created from Pre-K all the way to Grade 6!
(13) Wide Variety of Resources
A huge selection of resources covering the following areas: English Language Arts and Reading, Mathematics, Science, Social Studies, Health Education, Fine Arts (including Visual Arts, Music, Theater, Dance, and Technology Applications), Languages Other Than English, and Special Education Needs.
(14) Cuts Your Planning Time
When planning your day – no need to spend hours searching multiple websites for the one resource! Head to Teach Starter for all your lesson ideas and activities. And, if we don't have what you're looking for…
(15) Request a Resource Available
We have a 'request a resource' system where you can ask our talented team to create a particular resource or collection of resources.
(16) Automatic Grading
If you haven't discovered our product Assess – it's game-changing! Ever wanted assessments and assignments to be graded for you? Now you can!
For more information check out this blog – Assess – The Online Learning Tool for Teachers.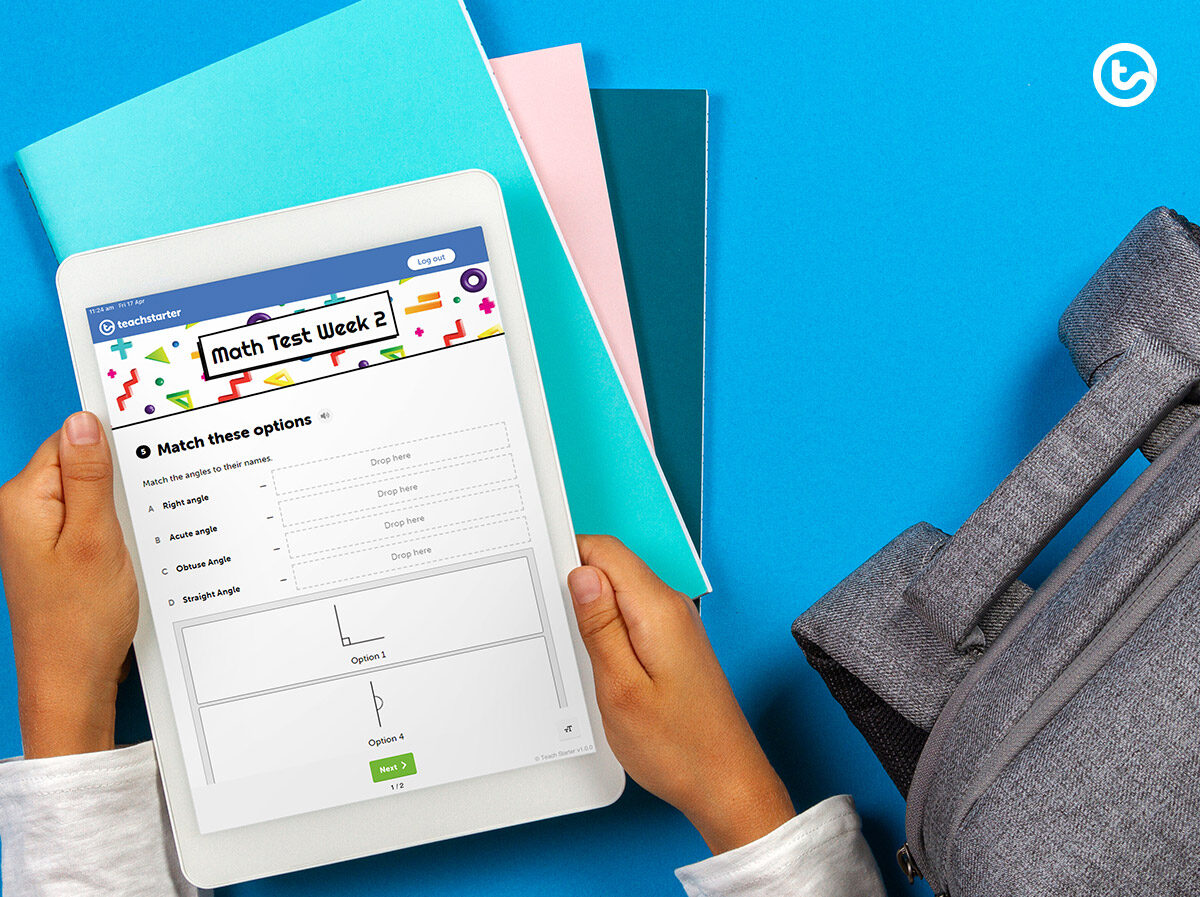 (17) Digital Student Progress Tracking
Tracking the progress of your students throughout their learning journey is easy when using Assess.
(18) Amazing Customer Support
Do you have a question relating to our resources? Perhaps you're finding it tricky to find the resource you want? Our team's customer support is phenomenal!
(19) Editable Resources
We have a huge collection of resources that are available in Google Slides, Microsoft Word documents, and PowerPoint which means you can edit the resources to suit your needs.
(20) We Have an App
Yep! Plan on the go with our Teach Starter App! Access thousands of our resources, blogs, podcasts, and more all on your device!
(21) Printable Classroom Decor
Get ready for the start of the school year with our printable and editable Classroom Theme Packs. There are over 90 different themes available in this collection – something for everyone.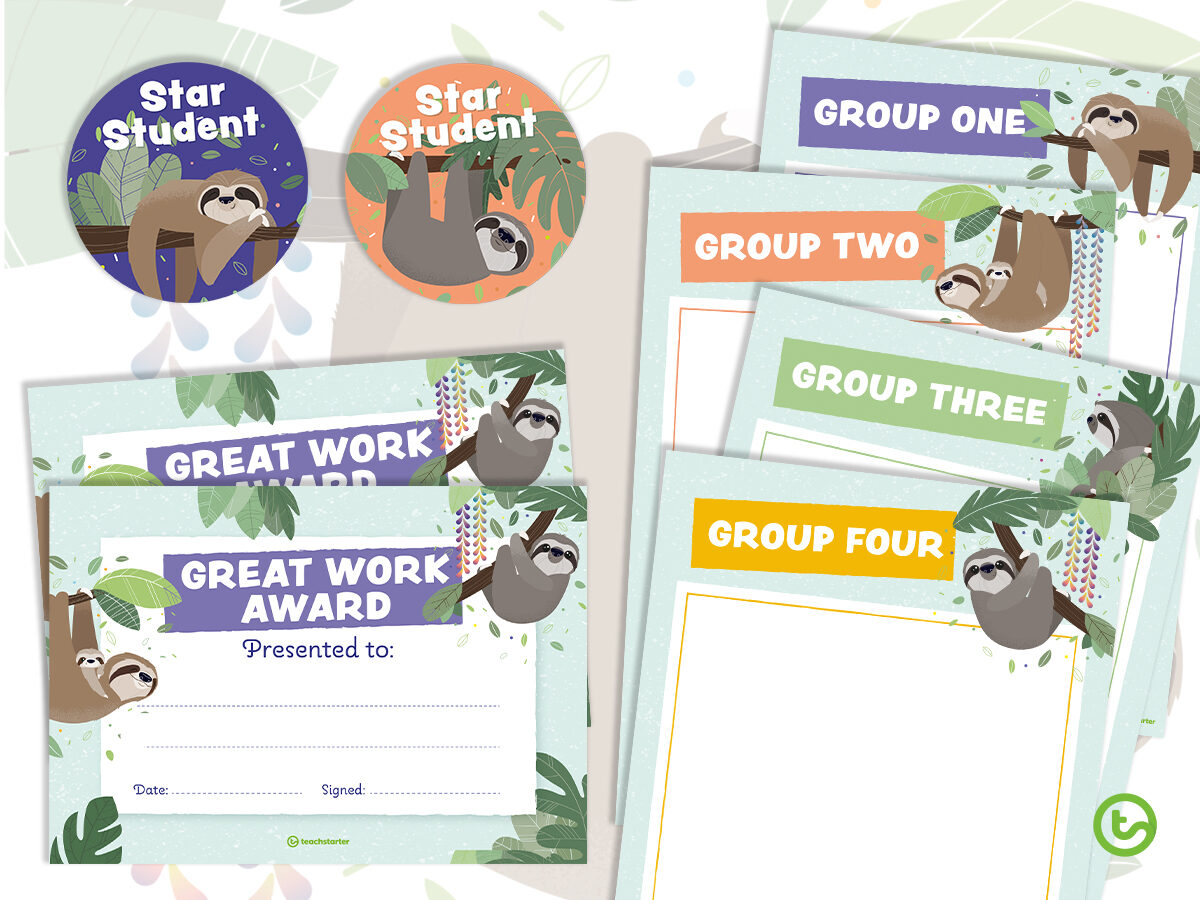 (22) Online Lesson Builder
Teaching remotely? Create your own online learning resources for your students to complete remotely. Upload a video or image, add text, and include some resources, then share it with your students.
(23) Perfect for Substitute Teachers
We have a huge collection of daily plans, resources, and organization tips for Substitute teachers!
(24) Video Backgrounds
Perfect to help out during distance learning is our collection of Digital Learning Backgrounds for Teachers.
(25) Create Your Own Classroom Templates
Create word walls, tray labels, classroom labels, bingo cards, and more using the Teach Starter Studio.
(26) 140,000+ Pages of Resources
Just when you thought it couldn't get any better! By subscribing, you'd have access to over 140,000 pages of resources!
(27) Printable Teacher Planners
No need to order expensive teacher planners – create your own that suits your needs with our printable teacher planners.
(28) Classroom Avatars
Be the coolest teacher around by creating your students their very own avatars using our Avatar Creator!
(29) A Business for Good
We believe that every business should be a force for good. We are committed to minimizing our impact on the environment. We are committed to building an inclusive, supportive, and vibrant team. We are committed to giving back to our community.
(30) Inquiry-Based Learning Resources
Resources to support teachers during inquiry-based learning, including our Genius Hour Resources!
(31) Engaging Powerpoint Templates
We have a huge collection of interactive and engaging PowerPoint templates to use in the classroom.
(32) Resources to Help Differentiate
We have many resources on the site that cover the same topic, with slightly different levels – making differentiation easier for teachers.
(33) Holistic Approach to Teaching
We recognize the importance of social and emotional learning in your students and have a resource collection dedicated to social and emotional learning.
(34) Unit Plans
We even have whole teaching units all mapped out for you including lesson plans, printable resources, videos, PowerPoints, and more!
(35) Handwriting Worksheet Generator
Create your own handwriting worksheets with custom fonts and handwriting lines using our Handwriting Widget.
(36) High-Quality Posters
Our gorgeous collection of classroom posters are sure to brighten your classroom.
(37) We Have Cool Stickers!
We have produced a collection of cool sticker books for teachers. We even have digital stickers for remote learning!
(38) Classroom Management Resources
Classroom management resources are available covering behavior, routines, goals and feedback, and group organization.
(39) Mindfulness Resources
A collection of mindfulness teaching resources to use in your classroom. 'Mindfulness' means paying attention to the present moment.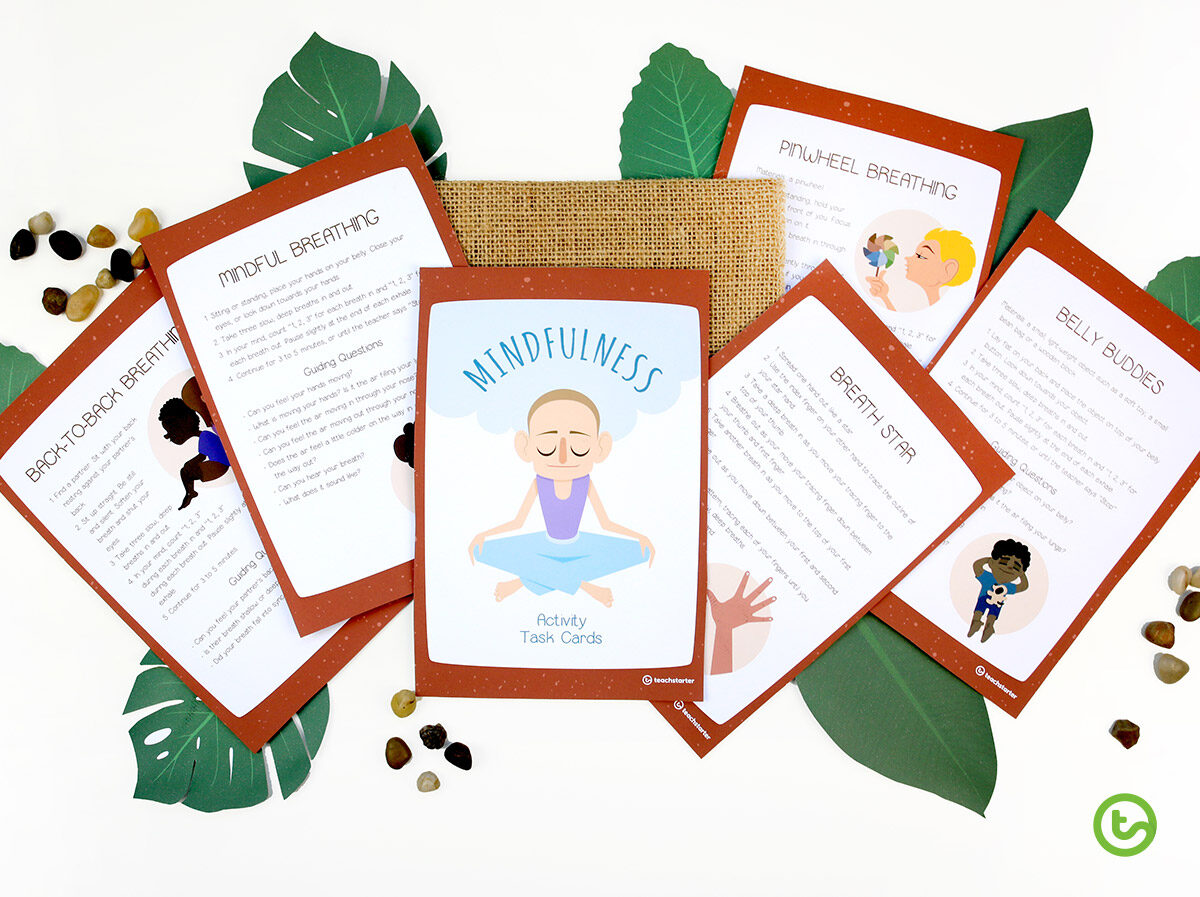 (40) Original Content and Fresh Ideas
Our super creative team is always on the lookout for new innovative ways to teach different concepts to children.
(41) Easy to Navigate
Many of our members have commented on the website being easy to navigate – which is what you want when you're a busy teacher!
(42) Create Digital Activities and Quizzes
This is another amazing aspect of our product Assess that is worth checking out!
(43) Learning From Home Resources
Do you have students learning from home for the start of the year? We have a whole collection dedicated to learning from home resources for both teachers and parents.
(44) Generate Printable Math Quizzes
Our Math Worksheet Generator is the perfect generator for a printable daily or weekly math quiz!
(45) Google Slide Templates
Many teachers are using Google Classroom during distance learning – so we have transformed over 100 of our resources into Google Slide templates, with more to come!
(46) Student-Facing Magazines
Our 'What's Buzzing?' magazine provides authentic and engaging activities for your students. We've taken the stress out of planning your literacy lessons with this amazing educational magazine.
(47) Engaging Printable Games
Our site provides access to an extensive collection of game resources including a variety of whole-class and group games, board games, bingo, and blank templates.
(48) We Offset Emissions
Through our One Million Trees by 2033 project, we are helping to offset the impact our business and our members have on the environment.
(49) 4.8 Out of 5 Star Reviews
Our members love us! Have a scroll through our testimonials to see what they are saying!
(50) 50% Off
And, if the previous 49 points weren't enough to convince you – maybe this is! At the moment we are running a 50% off campaign just for you!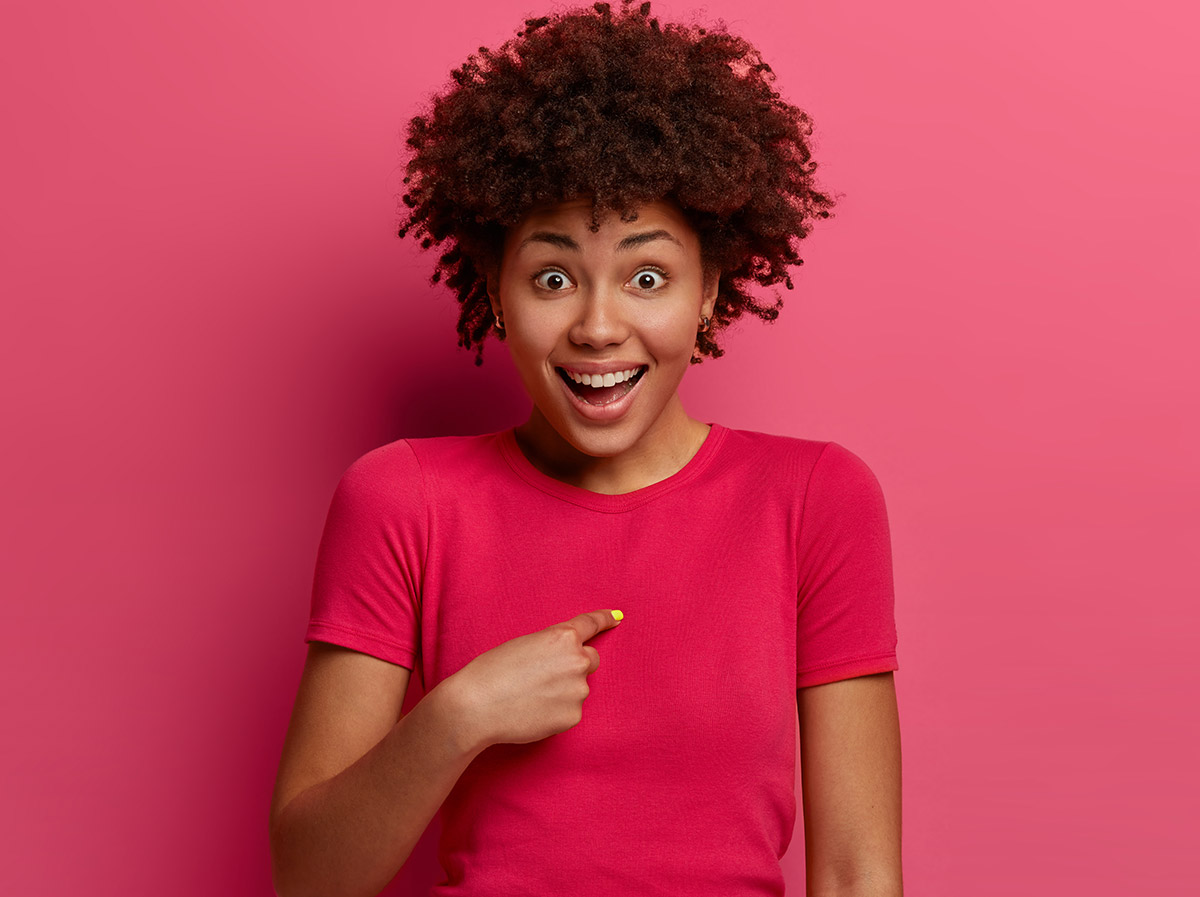 Shutterstock.com / WAYHOME studio
Get the deal!