Whether you call it a tap light, a touch light, a puck light, or a push light, these small battery-powered lights have taken over classrooms all over the country, and we are hooked on this teacher trend! Inexpensive (you can often find them at the dollar store) and easy to be used by even the smallest of hands, tap lights have dozens of applications in the classroom.
How to Use Tap Lights in Your Classroom
Just got a pack and wondering how to put the humble tap light to use in your classroom? We chatted with teachers on the Teach Starter team to put together some of our favorite ways to use the push light!
Light Up Group Work
Want to curb calling out? When you assign groups in your classroom, give each group a tap light. When the group has completed a project, all they have to do is hit the small puck light to signal they're ready for you to swing by to check in!
Provide Visible Instructions
Whether your students are working independently or in groups, sometimes they need a little reminder of the instructions you gave at the beginning of the task. Label tap lights with common instructions such as — raise your hand or ask a friend — and select the appropriate light so they know what to do.
Keep Track of Bathroom Visits With Tap Lights
Do your students have to use the bathroom approximately 789 times a day — give or take 349? Limit the number of times you hear "can I got to the bathroom" with tap lights! Decide how many students you are comfortable being out of class and using the bathroom at one time, then mount that number of touch lights on the wall — Command Strips work well for this, or you can use magnets — along with a matching bathroom pass. When students leave the classroom for the bathroom, they grab their pass and hit the light. If the light is lit, other students know they have to wait because the bathrooms are full up!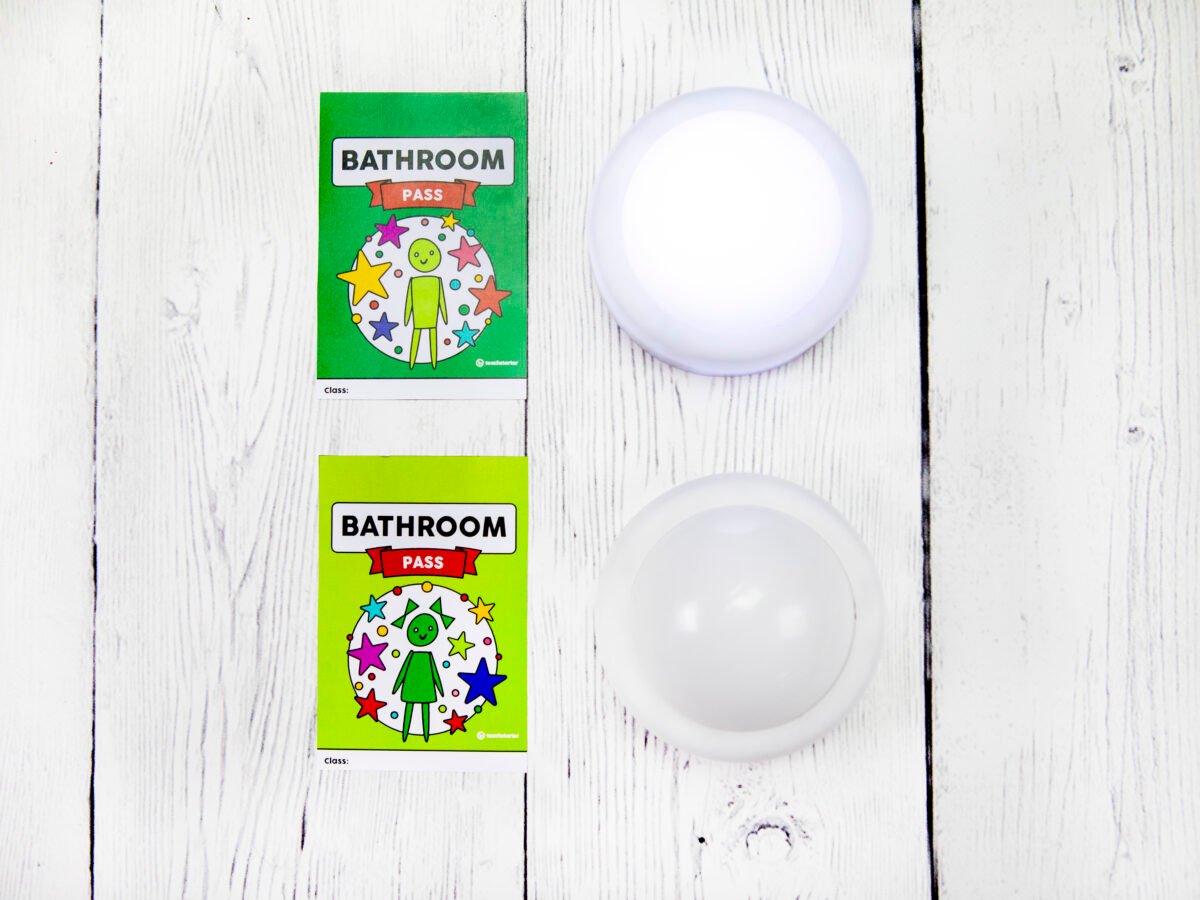 You can also use tap lights for other "out of class" excursions — check out the full array of out-of-class passes!
Monitor Voice Levels
This may be one of the most popular uses of tap lights, and we're always on board with something that will save your teacher voice. Instead of trying to shout over a room buzzing with activity, set up tap lights on your wall labeled with silent, whisper, inside, etc. If the push light is on, your students know which voice level to use!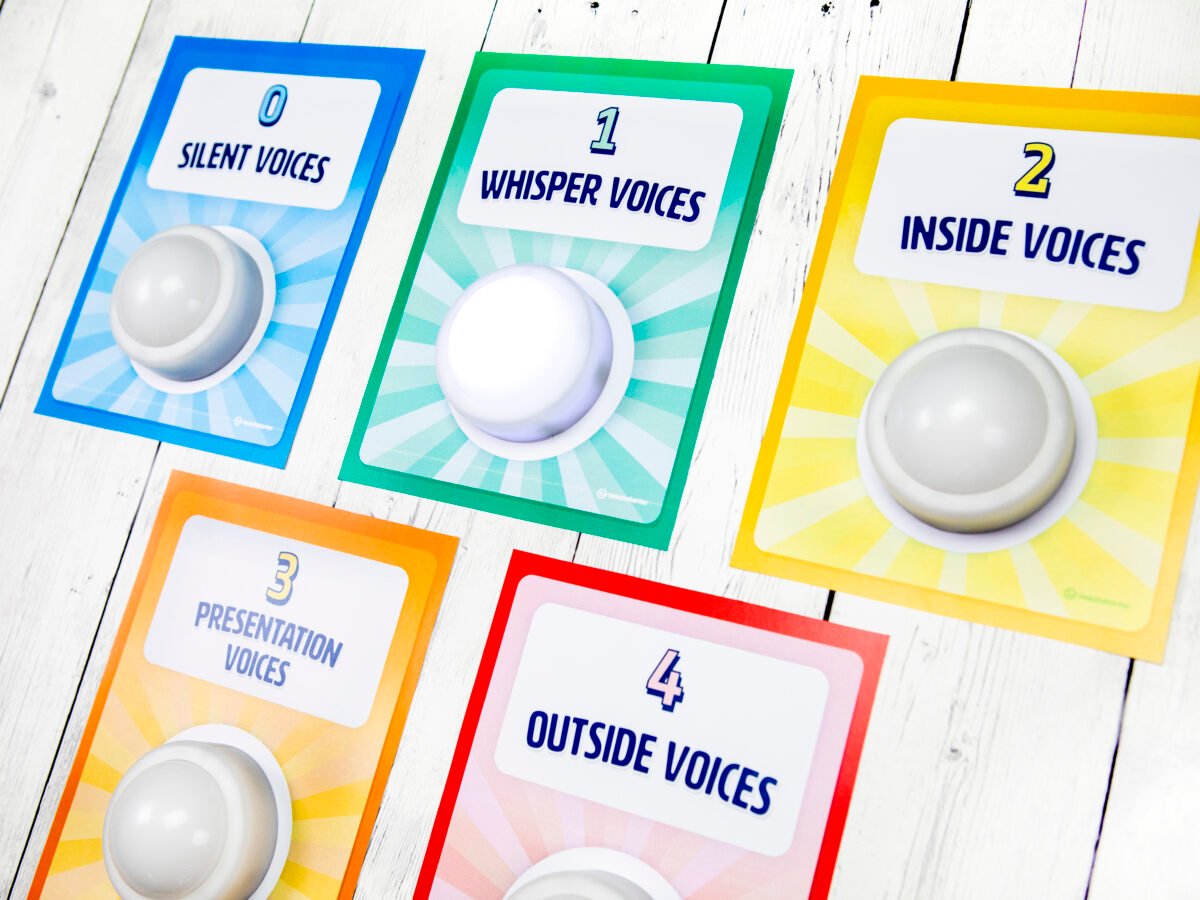 We used our tap light posters to make this easy!
Indicate Stop Time
Do you have students who say they didn't hear you when you announce time is up on a task? Sometimes kiddos are just so focused that they really don't hear — but hitting the light to let kids know they've reached the end of their time is a nice visible cue to put those pencils down.
Game Time
No need to have loud buzzers to "ring in" to answer a question when you're playing review games! Just grab that touch light! Depending on how many tap lights you have, you can hand one out to each student or create groups with students sharing that answer light.
Practice CVC Words
As early readers learn their CVC words, setting out a series of three tap lights to hit as they practice sounding out each phoneme is a great way to help make the concepts stick in the brain!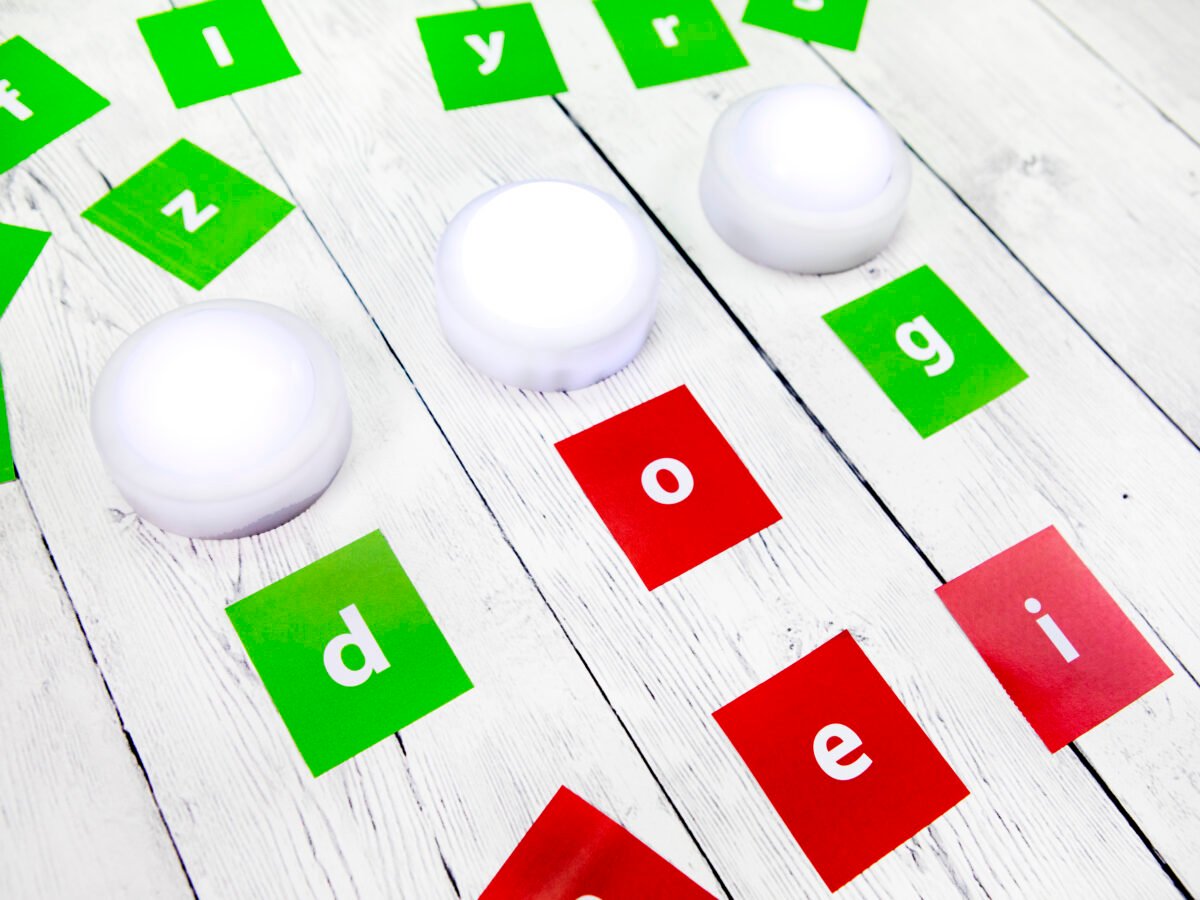 Get started with these CVC letter printables!
Invisible Teacher
Sometimes you just need time to work one-on-one with a particular student or even a small group of students, but your other students can still see you … and they want to pepper you with questions. The answer? Invisible teacher — if the light is on, you're not "really" there.
Set up a tap light that you can hit to signal you're not to be disturbed can make that one-on-one time more valuable and also get you back to the whole class more quickly as you aren't interrupted 34 times.
Ask Me Anything
Turn the do not disturb button on its head with a positive spin! Set aside a special time of the day for questions from the class, and let your kiddos know it's that time when the light is on!
Do you have another way to use tap lights in the classroom? Let us know!