From ripping open a beautiful pack of colorful Sharpies to using highlighters to color code tasks in your teacher planner, teachers love color coding in the classroom. And it isn't just because it looks pretty (although all those complementary colors certainly do!).
What Does Color Coding Help With?
Studies have shown more than a causal link between color coding and memory, and there's ample evidence that color coding can help students key in to critical information. Smart use of color in an elementary classroom can help with knowledge retention and knowledge transfer as well as differentiation.  
So how do you develop a smart color coding strategy that will help your kids learn? Let's look at some tips and tricks that will make this year a colorful success! 
---
How Do You Color Code a Class?
There are plenty of ways you can incorporate color coding into your classroom to improve continuity and learning. So, hold on to your highlighters… here are some super awesome color-coding ideas for the classroom!
Color Coding Student Materials
Put an end to students arguing about whose supplies caddy is whose or whose book bin is whose with a simple color coding strategy. Each student gets a color, and each supply system — whether it's their book bin, their supply caddy, even their work folders — should match. You can even add colored dots to those beige folders you store in your filing cabinet full of your student data! That way it's easy to find the right student's folder in seconds. 
You'll likely have to reuse a few colors, but this can cut down on a lot of confusion in the classroom!
Color-Coding Classroom Displays
Using color when designing your classroom displays is one way you can incorporate the use of color in your classroom to help students recall and recognize the information. For example, you may be teaching your little learners about nouns, verbs, and adjectives! By displaying this poster that has the word 'adjective' in red and an example of adjectives on red paper, you're instantly associating adjectives with the color red.

You can then do a follow-up activity where your students underline all the adjectives on a piece of text with a red marker!
Here are some other posters where color can be used as a learning tool:
[resource:1784394][resource:26218][resource:70582][resource:20126]
Color Coding Schedules
Assigning a single color to each subject throughout the day can help students save time when it comes to transitions. Say, for example, you assign "blue" to ELAR. When it comes time to transition from math to ELAR, that means it's time to grab the blue folders … and no one has to think twice!
Of course, it can go much deeper than this, with a calendar that's color-coded to break down the day by subject (and color), as well as color coding in students' planners to match the color to the subject. 
Color-Coding on Worksheets
Another way to use color-coding in student activities is to use colorful highlighters for particular words or parts of information. Make boring old worksheets more engaging by incorporating the use of color! 
In this example, we have used our Monitoring Comprehension Worksheet and used different colors for each symbol featured on the worksheet!
Here are some other examples of worksheets where you can use color:
[resource:24553][resource:78076][resource:72362][resource:4371795]
Color Code Small Group Organization
Make group work, literacy centers, or math rotations that much easier by incorporating color into the organization!
We have used our Fruit Grouping Posters and Fruit Tray Labels to label these folders and task card containers – all in the same color. This allows for a more seamless collection of activities for each rotation. For example, the Apples group will always know to get the green folder or green task card container.
Small additions of color to group organization can make a huge difference when it comes to classroom management.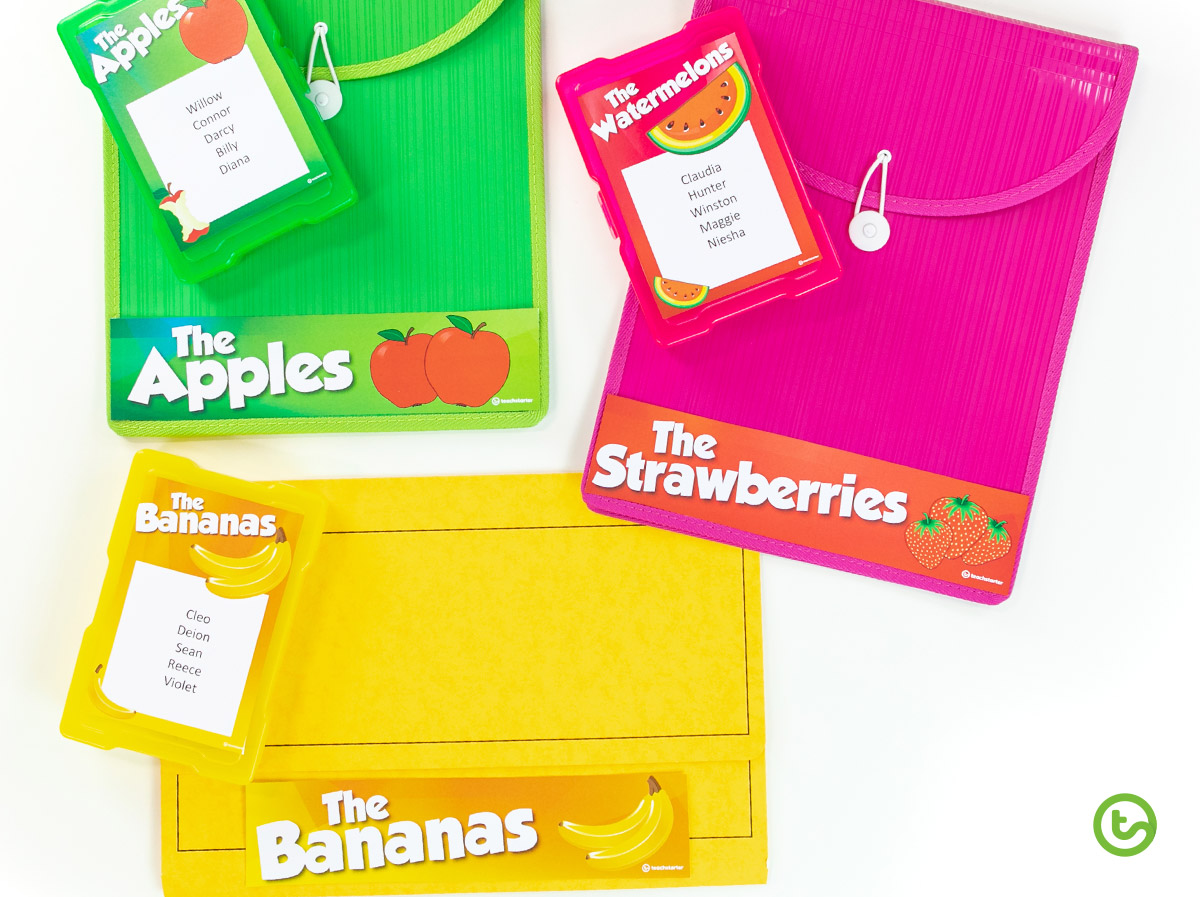 Color-Coding Student Journals
Color dots on books! This works especially well in the primary grades when you are trying to identify a variety of student journals.
For example, add the same colored dot on all of your students' reading journals, let's say – yellow! This journal then becomes their 'yellow dot' journal and they will easily be able to see it and get it out rather than spending time looking through their desk. And we know how long that can take!
Using Colors for Phonics Instruction
During phonics instruction, you may find using a different color for a particular digraph or grapheme may assist your students to identify it more easily. For example, in these flashcards, the digraph that each set of task cards is focusing on is red. This makes it visually easier for the students to see the two letters that come together to make that particular phoneme.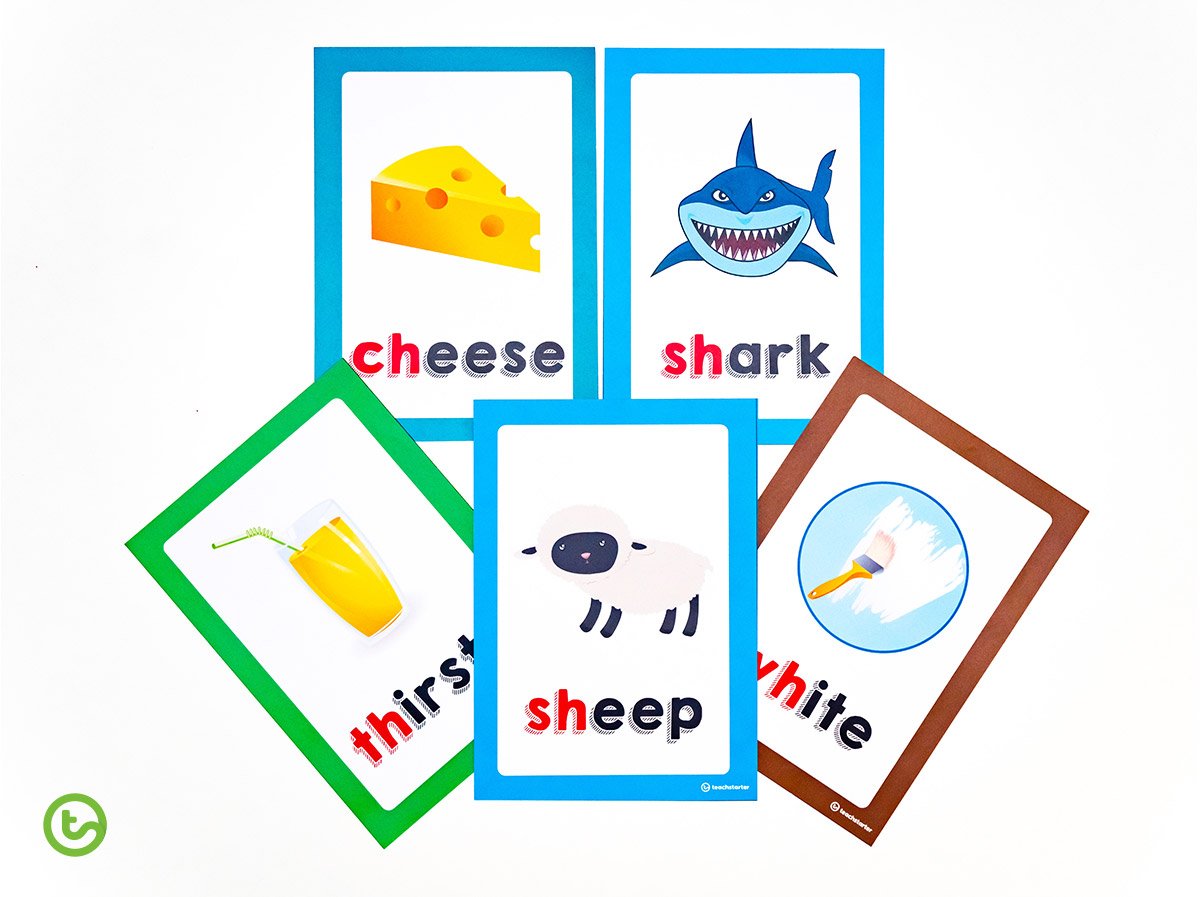 Here are some of the sets of these task cards:
[resource:23534][resource:23528][resource:23502][resource:23409]
Here's another example of how color can be used for phonics instruction by using blue and red whiteboard markers to show the two different ways to spell the b sound on a mini whiteboard.
Traffic Light Colors
The use of red, green, and yellow is often used in the classroom due to the instant recognition of red – stop,  green – go, and yellow – pause!
It's a simple means of color coding that translates well from the classroom to the everyday and back again.
Color Coding Those Glue Stick Lids!
Ok, this one is for a bit of fun – but really does serve a purpose! Prevent those glue lids falling into that black hole in the classroom by color-coding them with colored sticky dots!
Thanks to @teachingwithmissle for this awesome photo and idea!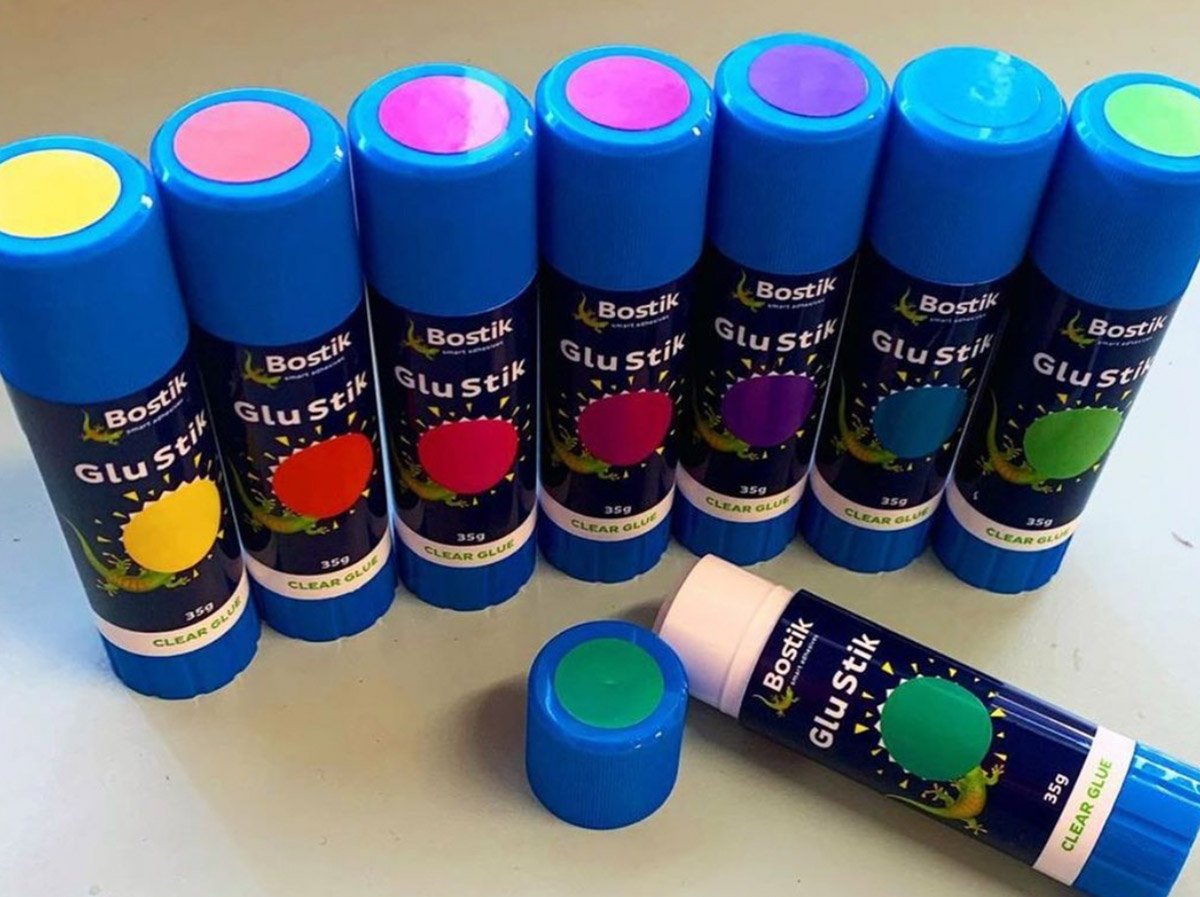 Keep it Simple!
It's easy to get caught up in the excitement of color-coding everything! Be careful not to overcomplicate it for your students. Always make sure it is helping your students rather than confusing them! And, one more point: colors should remain consistent. For example, if you picked red to identify adjectives – red should always be identified as the color for adjectives throughout the school year!
Share your color-coding ideas in the comments section of this blog!