How to teach comprehension effectively can get a little overwhelming. Especially when teachers are confronted with the many different resources and programs about teaching comprehension in today's classroom. There definitely isn't a shortage of teaching resources for comprehension strategies, in fact, we currently have a total of 236 resources in our own Reading and Comprehension Strategies Teaching Resource Collection. But what is the best way to teach comprehension to your students? Which strategies should you teach?
Hopefully, all these questions will be answered in this blog.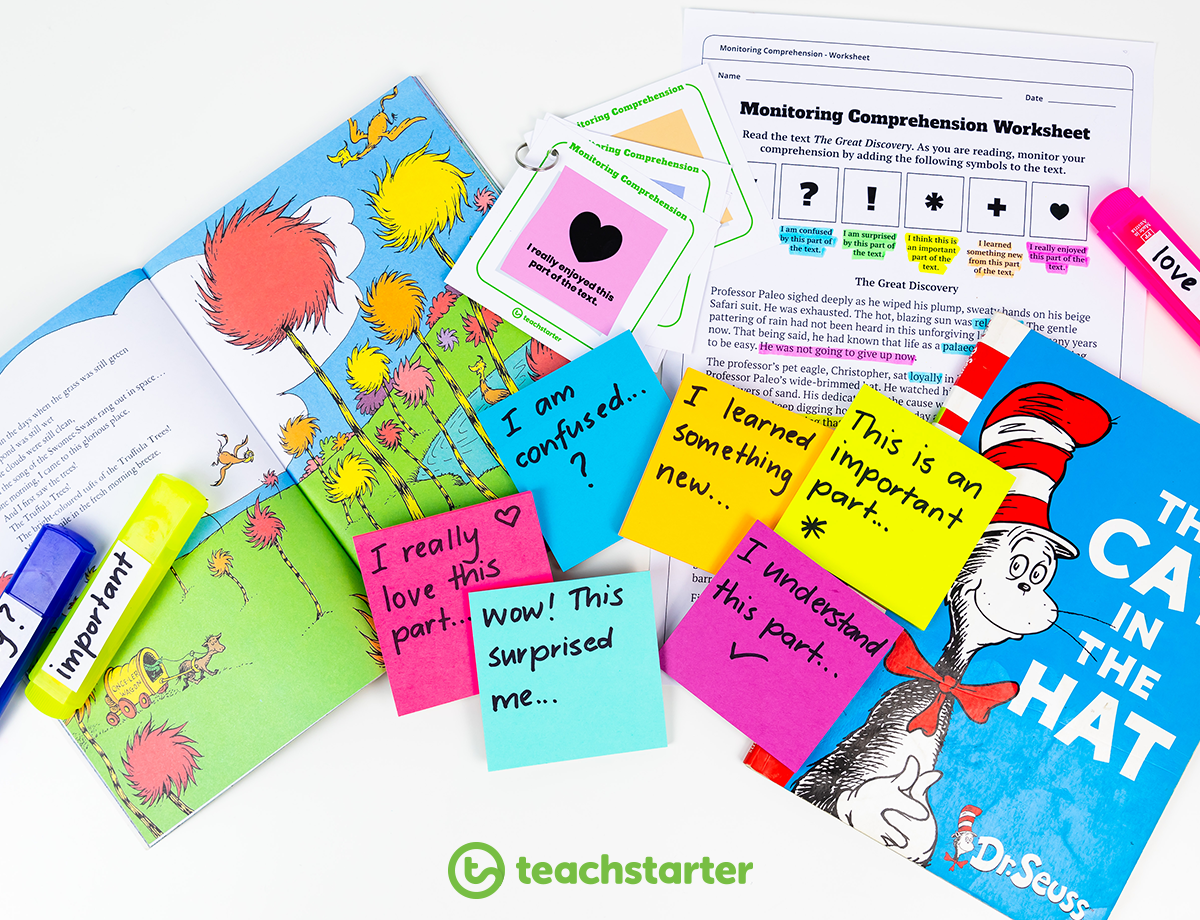 Â
What Comprehension Strategies Should I Teach?
We have recently created someReading Comprehension PowerPoints, with lesson plans to come, for the seven comprehension strategies that we believe are the most important and vital strategies to teach. Steph, one of our teacher resource content creators used the Super Six comprehension strategies (using both predicting and inferring as separate strategies) and included activating prior knowledge.
How do we know these are the best strategies to teach? It's simple… this is what teachers are asking for! We field resource requests and questions about ways to teach each of these strategies over and over again!
Here are the seven must teach comprehension strategies:
Activating Prior Knowledge
Making Connections
Predicting
Inferring
Questioning
Monitoring
Visualizing
Summarizing

How to Teach Comprehension Strategies
Given that reading comprehension is one of the most complexskills to teach children, and undoubtedly one of the most important, it's crucial that each strategy is explicitly taught.
As teachers, we need to spend the time modeling each strategy and give our students ample opportunity to consolidate their learning through small group and individual activities in each strategy.
This is why we have created these explicit Reading Comprehension Strategies PowerPoints to introduce your students to each of the comprehension strategies listed above.
Each PowerPoint includes:
a definition of the strategy
an explanation of how and when to use the strategy
examples of metacognitive questions to ask when applying the strategy
a guided, whole class activity
an activity for the students to complete independently.
Once each strategy has been taught, consolidating and continually exposing your students to these comprehension strategies through fun and engaging activities is your next step in the process.
I would always include a comprehension station in my English group rotations. Each week we would focus on the same strategy that had been explicitly taught that week.
For more information on English groups, check out our blog, 40 Activities and Ideas to Set up Literacy Groups in Your Classroom.
How to Make Learning about Comprehension Fun!
Think outside the box!
Consider fun and different ways your students can practice particular comprehension strategies that don't involve reading a piece of text and answering some questions. Whilst there is certainly a place for reading texts and answering a set of handpicked comprehension questions, mixing this with fun and exciting activities is certainly going to increase your students' comprehension and their love of reading!
Here are some awesome comprehension activities for the classroom that your students will be begging to use!
Visual Posters
Use visual cues such as our Inferencing Scenarios Images resource pack to investigate inference and prediction with your students. You can even use these images for the reading strategy of 'questioning' as students question what is happening in each scenario.
This is a comprehension resource that keeps on giving with the added bonus of working as a narrative writing prompt too!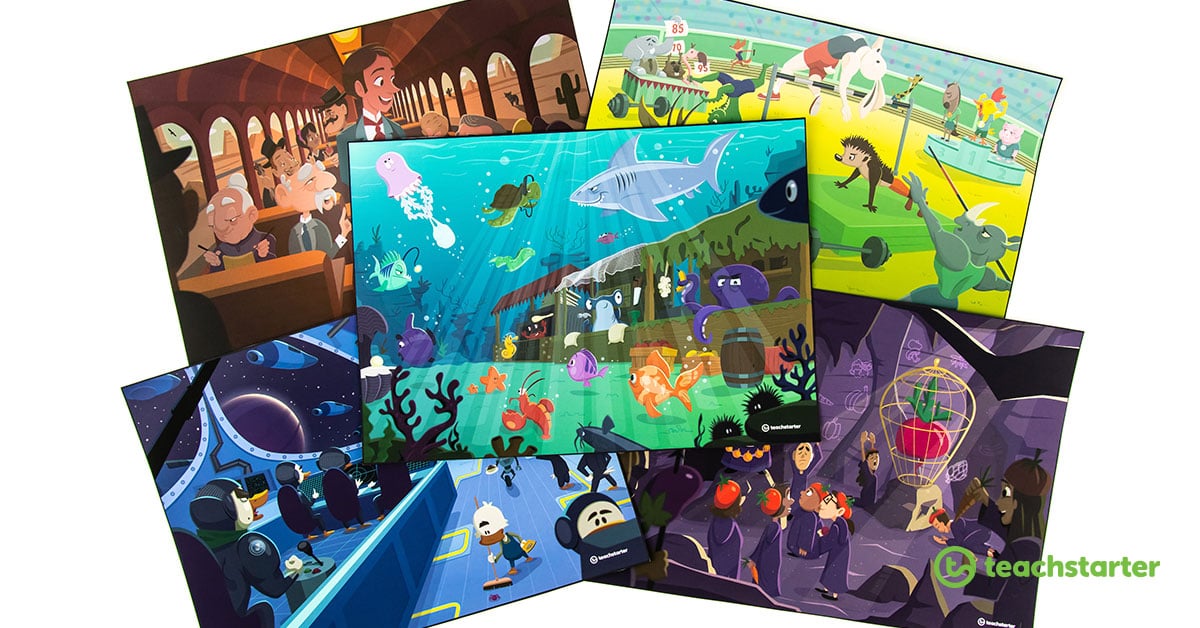 Comprehension QR Code Fun
Download this comprehension activity to use in small groups of students.
In small groups, students roll the dice that focuses on the comprehension strategy they are learning about during the reading of a text. Using a free QR code reader, students then scan the QR code and answer the question that is shown on the app!
This is such a novelty for your students! Plus, it's an easy resource to use during your English group rotations for any text a student reads!
Highlighters and Sticky Notes
It's amazing how kids get excited over using highlighters and sticky notes! Use white labels stuck on some colored highlighters to show students what they need to look out for when reading a piece of text.
In the example below, we used the colors that were used on our Monitoring Comprehension Symbols resources for students to highlight. Or you could also use sticky notes to identify a variety of different aspects of a piece of text.
Even a little novelty of their very own flipbook with different annotations for monitoring their comprehension is sure to impress.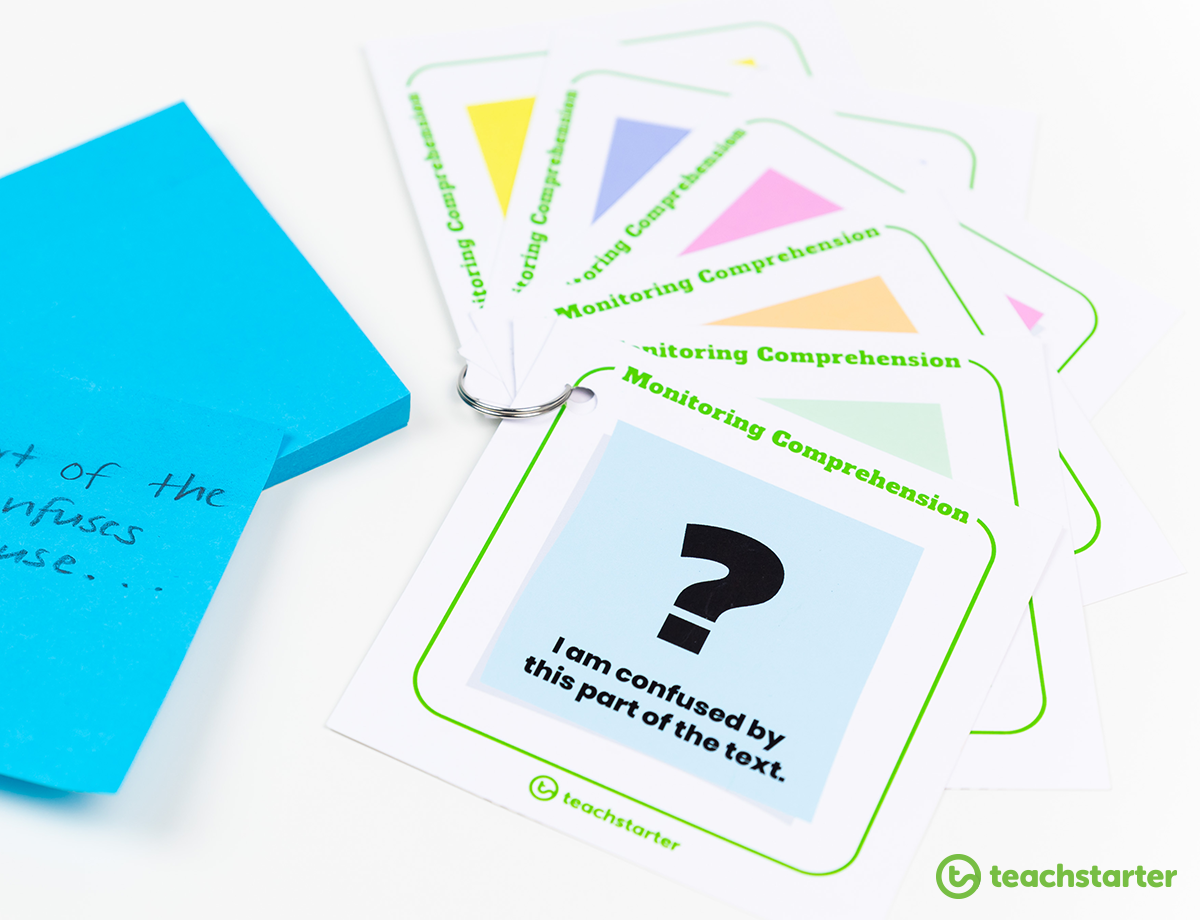 Feeling inspired?