So you're finishing up a math lesson, and you want to give your students a chance to review concepts. Or maybe you're smack dab in the middle, and you want to help your classroom of little mathematicians recognize their learning goals. Time to pull out the markers and chart paper — it's time to make math anchor charts with your students!
What Is an Anchor Chart in Math?
Just like anchor charts in other subjects, anchor charts in math serve as supporting tools to help your students with concepts they're learning during a lesson. Hung on the wall of the classroom, anchor charts are built with your students and cover core concepts and make for an easy visual for students to refer back to while they move ahead into independent work.
There are several types of anchor charts, but one type comes especially in handy in math classes:
Strategy/process anchor charts — These charts remind students of how to work through a process.  You may focus your chart on new math content or concepts such as how to find the area of a triangle or how to processes such as creating number lines to solve an addition problem.
You may also use vocabulary anchor charts in math — to remind students of the new terms they've learned and how to apply them.
Math Anchor Chart Ideas
The key to any successful anchor chart is how it applies to your students and their needs. But these math anchor chart ideas may spark ideas and provide a framework! And to get you started, we've created anchor chart borders, title, and lettering guidance to make your anchor charts look good AND stand out.
Spy-Themed Math Anchor Chart
When in doubt, make a math lesson about spies! Challenge your students to be spies to spot the missing side of a triangle, square, or rectangle. Houston, Texas teacher Velckis, who goes by @yourteacherbestie on Instagram, shared this James Bond — or is it Among Us? — inspired idea for teaching students about area and perimeter on an anchor chart.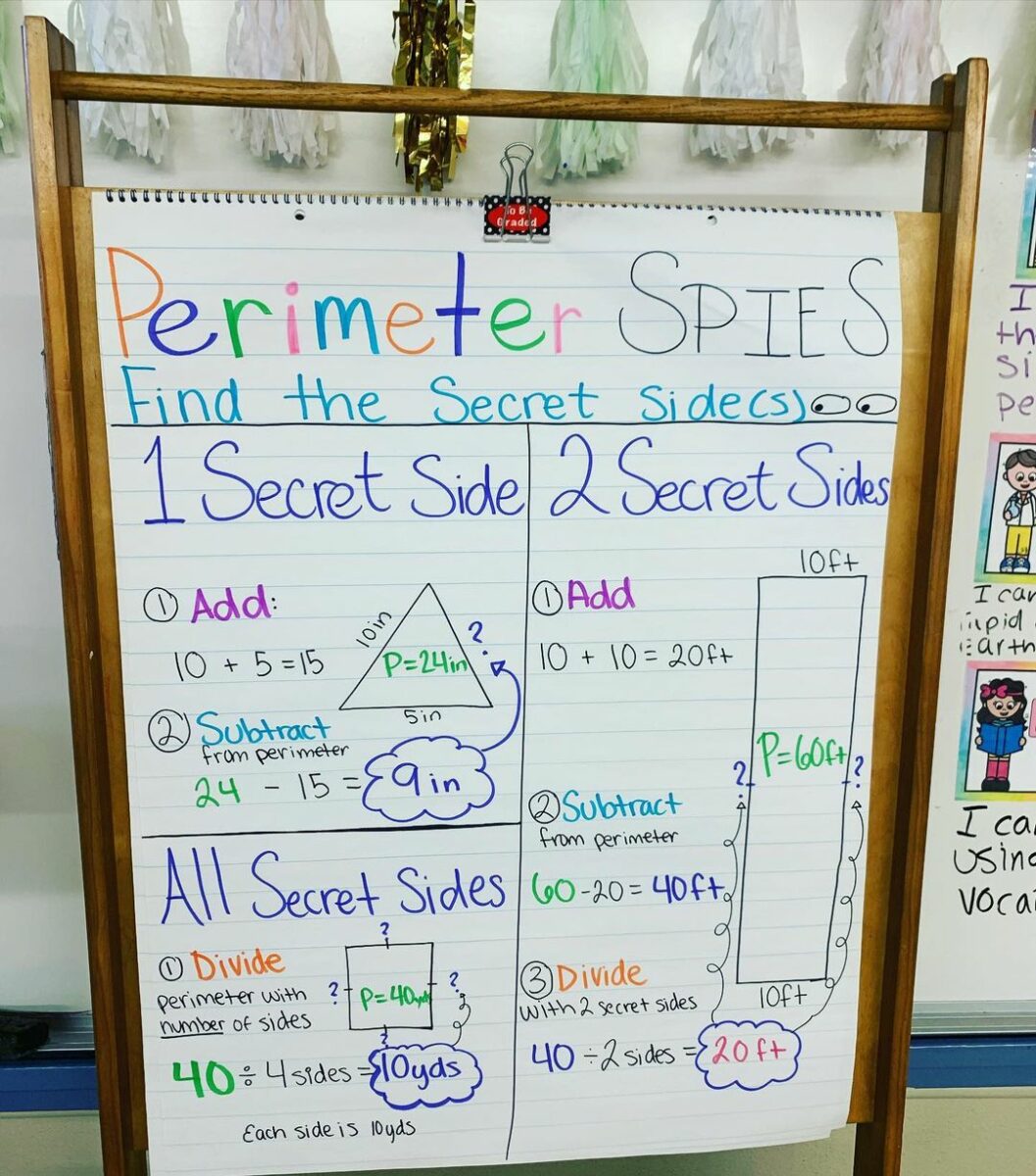 Introducing area and perimeter in the next few weeks? These resources will help!
[resource:4661634][resource:46288][resource:3020130]
---
Math Key Words Anchor Chart
Vocabulary anchor charts can be just as beneficial in math class as any other subject, as Chicago teacher Habeeba (@baiginelementary on Instagram) shows in this fun visual reminder of the meaning of words that relate to equivalent fractions. When building an anchor chart for math around vocabulary, getting those keywords front and center, along with definitions, will help your students in the same way that a math word wall might.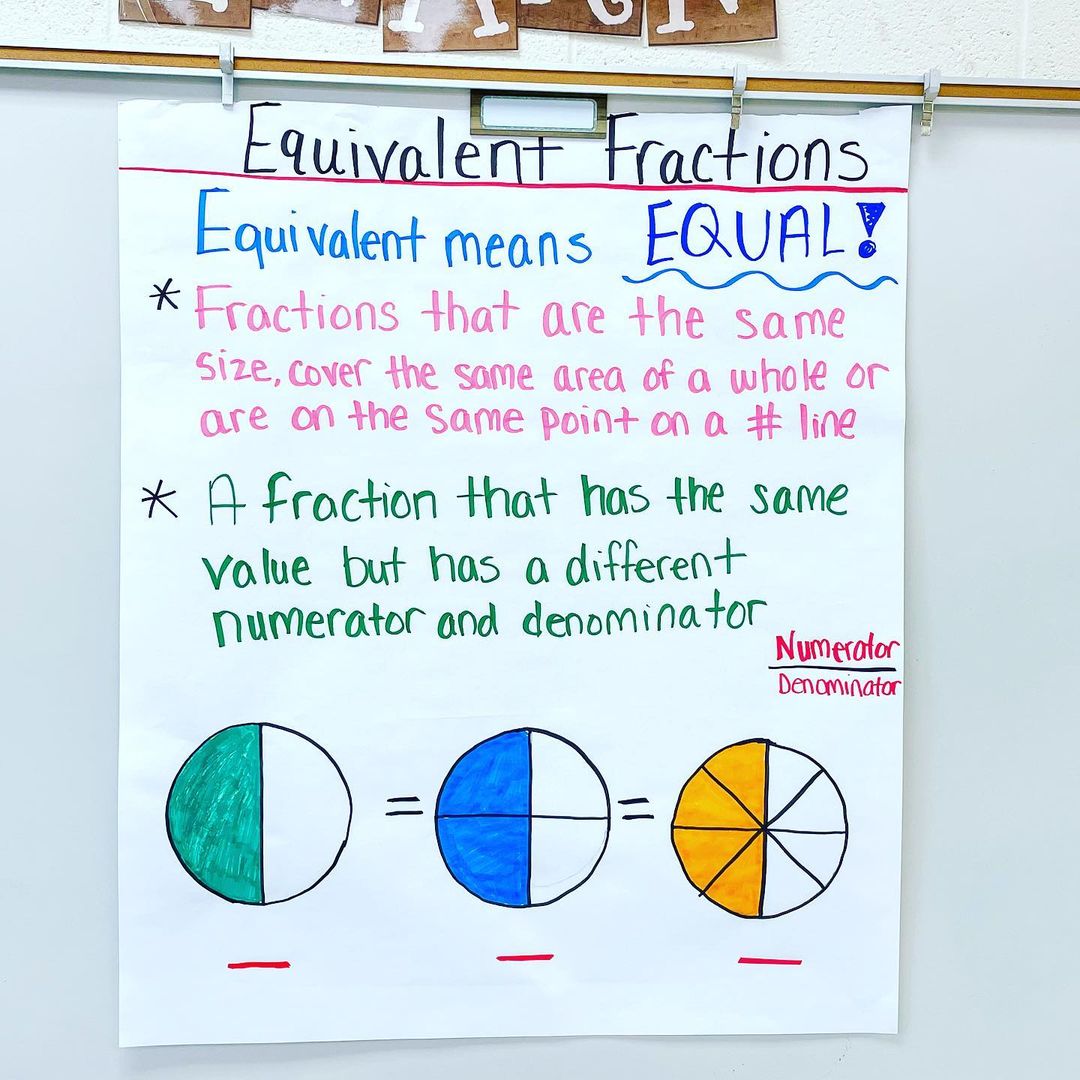 ---
Add a Friendly Character to Your Anchor Chart
A friendly character on your anchor chart can help ease the stress of trying to learn something new. Second grade teacher Anna Demeritt (@annainroom123 on Instagram) added a "Mr. Turkey" to this regrouping anchor chart so her students have something extra to smile at when they refer back to the chart.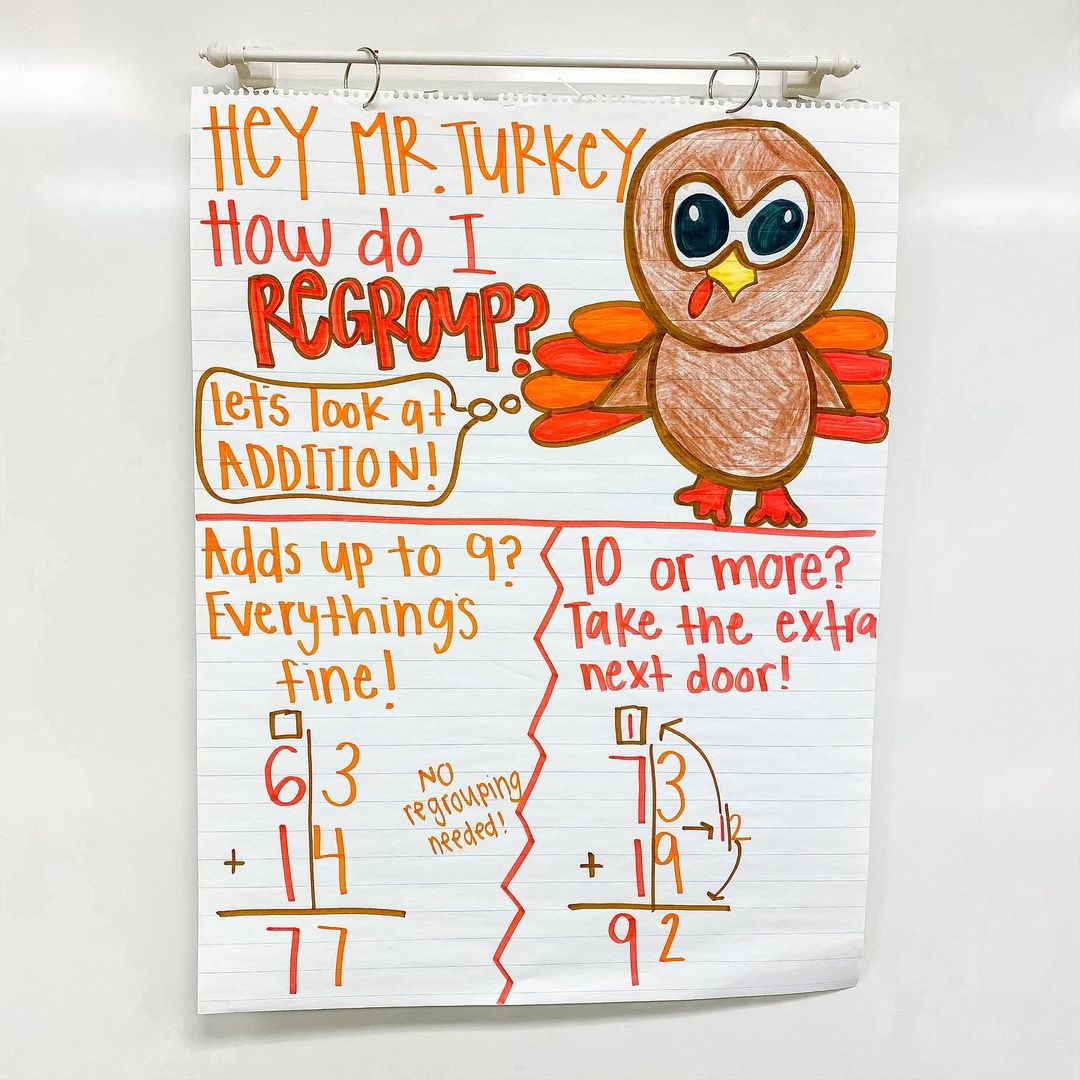 ---
Yo, I'll Solve It Math Anchor Chart
This anchor chart idea for teaching first graders how to solve addition problems comes from Rindy Roberts, who goes by @learningwithheart on Instagram. Based on the Vanilla Ice song Ice, Ice Baby, she jokes that it makes her feel very old when her firsties don't know the song, but it gave us a great idea: Use this lyric for call and response in your classroom and teach your kiddos what to say when they've got a math problem … Yo, I'll Solve It (by referring to the anchor chart!).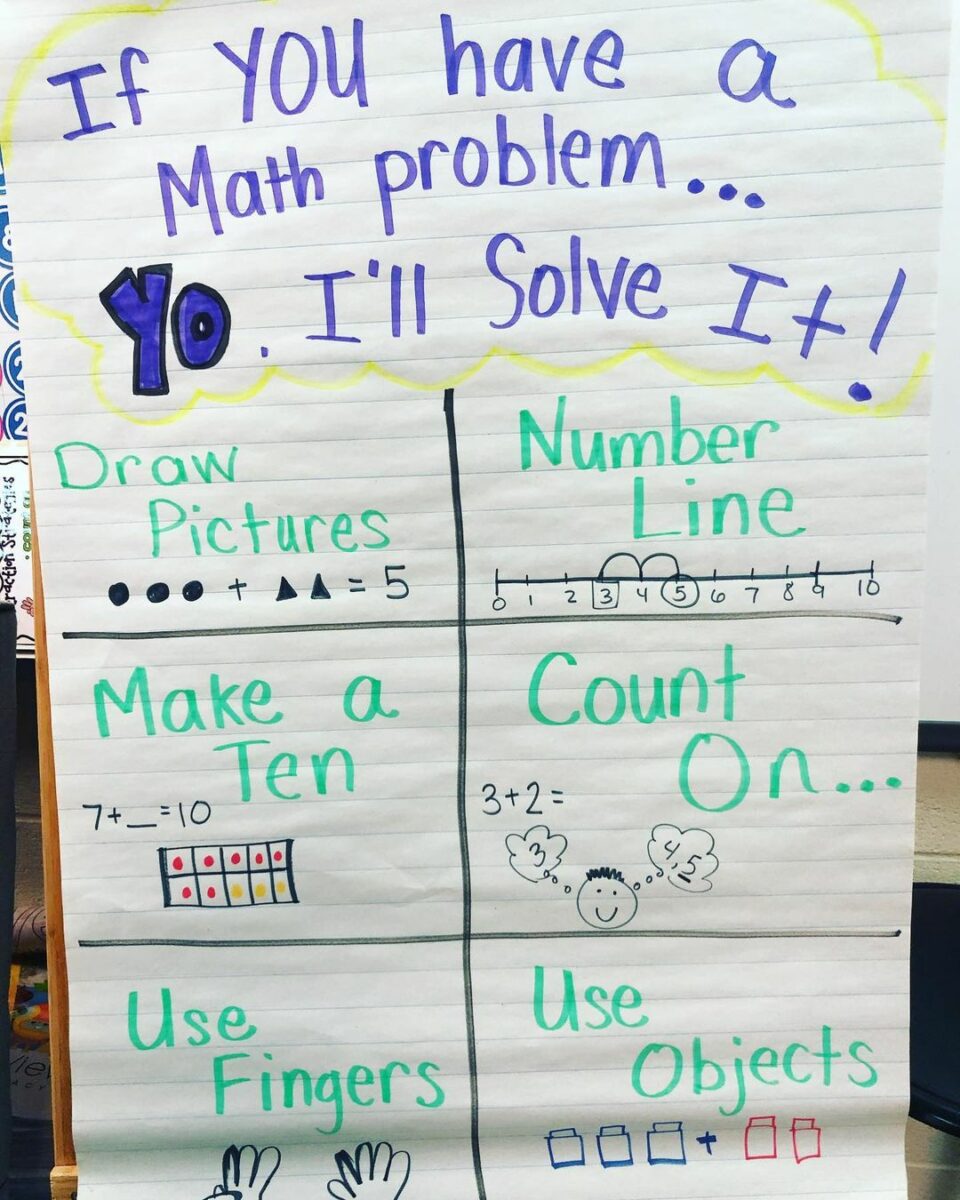 ---
Order of Operations Math Anchor Chart
Some of us learned the mnemonic PEMDAS for the order of operations in math — standing Parentheses, Exponents, Multiplication/Division, Addition/Subtraction. Others, like teacher Ms Rorquist (@msbasicteacher on Instagram), go with BEDMAS, or Brackets, Exponents, Division/Multiplication, Addition/Subtraction. Either way, an order of operations anchor chart can help your students commit the order to memory!
---
Measurement Anchor Charts
Some learners are better at visualizing size comparisons in their heads than others, and that's what makes a visual reference so powerful for students. Teacher Christina Hermer (@hangingaroundinprimary) shared this fun measurement math anchor chart with us, and it makes the concepts so much easier to recall!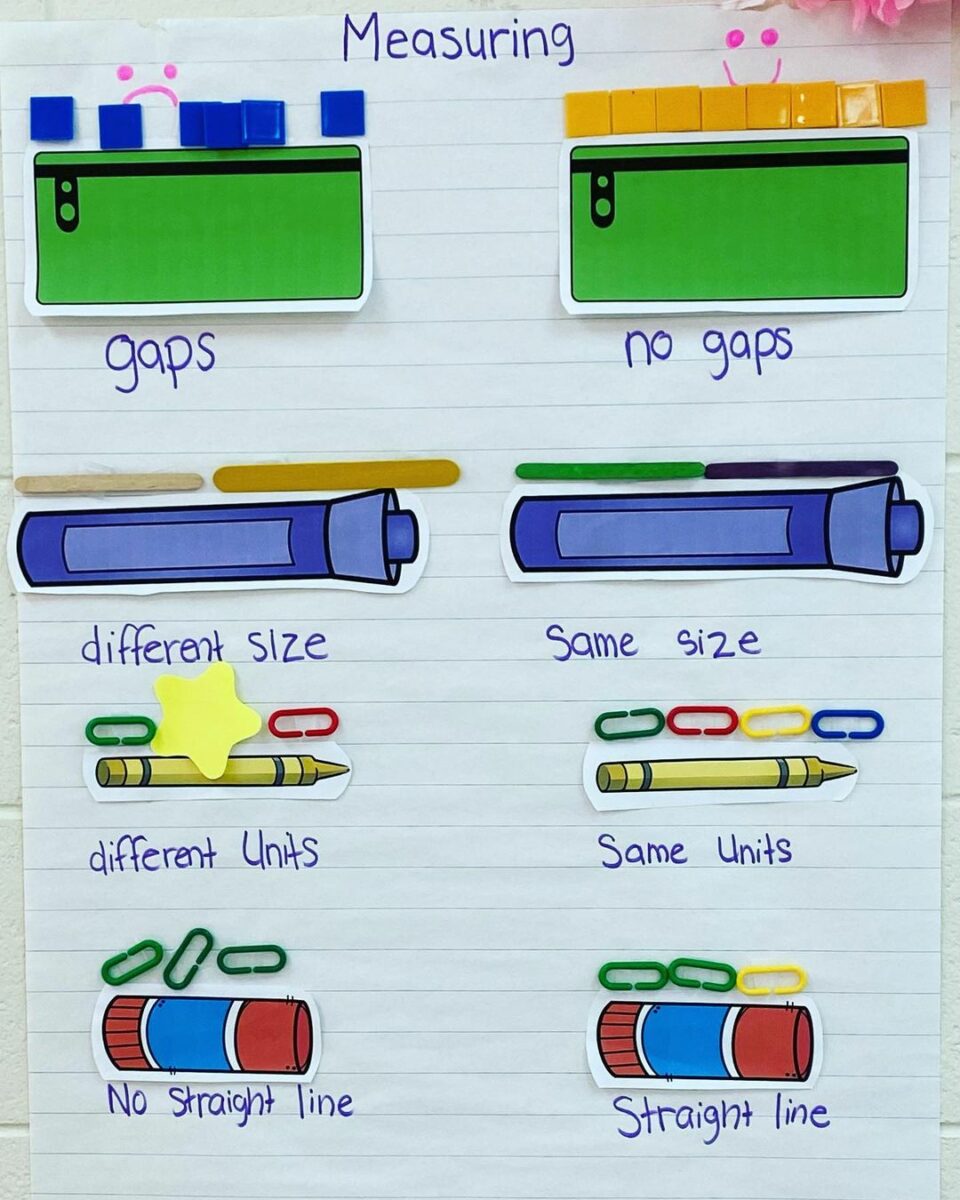 Try these fun measuring resources!
[resource:1921430][resource:2670258][resource:2660794]
---
Line Plotting Anchor Charts
Line plotting gives students a simple way to represent a whole lot of data all at once. We love how fifth-grade teacher Ms Olufemi (@choosefifth on Instagram), combined keywords and examples in this line plotting anchor chart to give her students a full overview of the process.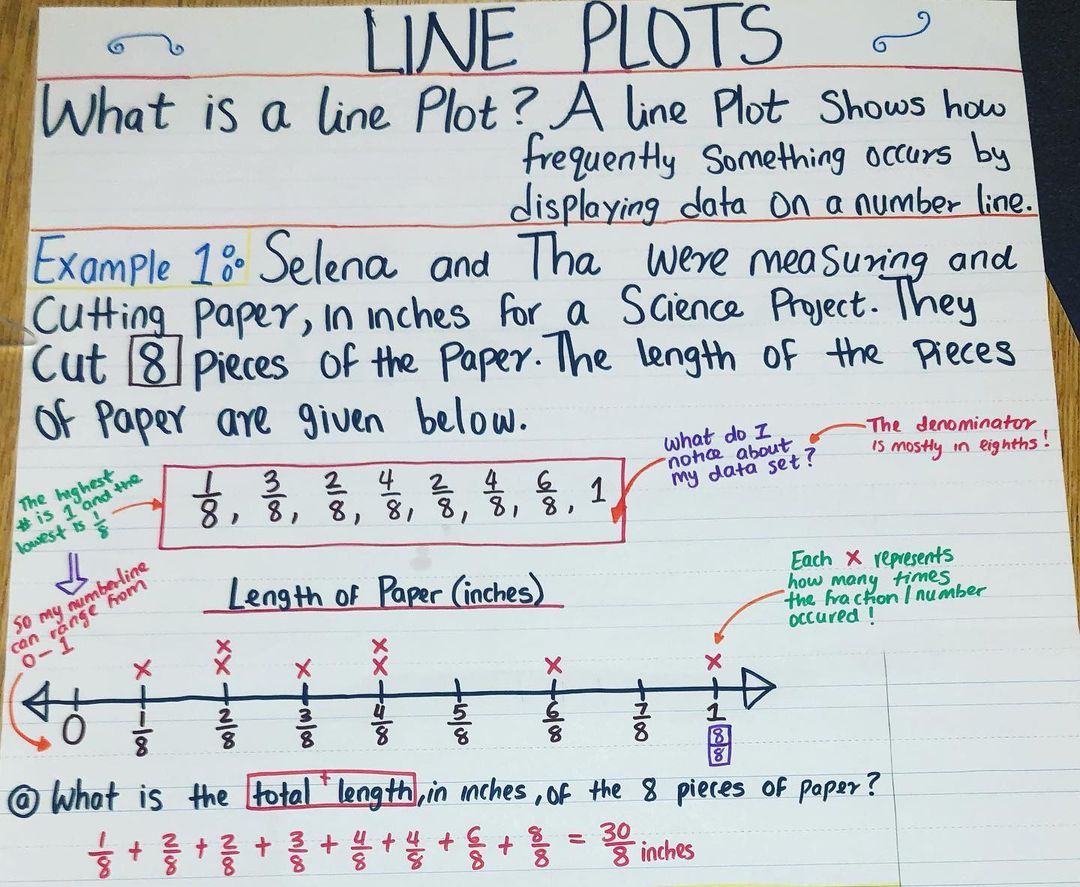 Want more fun ways to help your students understand how to plot numbers? Try these resources!
[resource:154742][resource:65497]
---
Space-Themed Anchor Charts
Second grade teacher Kristen (@teachandilluminate on Instagram), took her students to space with this 2-digit addition anchor chart. The rhyming component of this math chart is a great mnemonic device, and for teachers who aren't sure they can draw their own astronauts (hey, we've been there!), we've got astronaut templates all ready for you!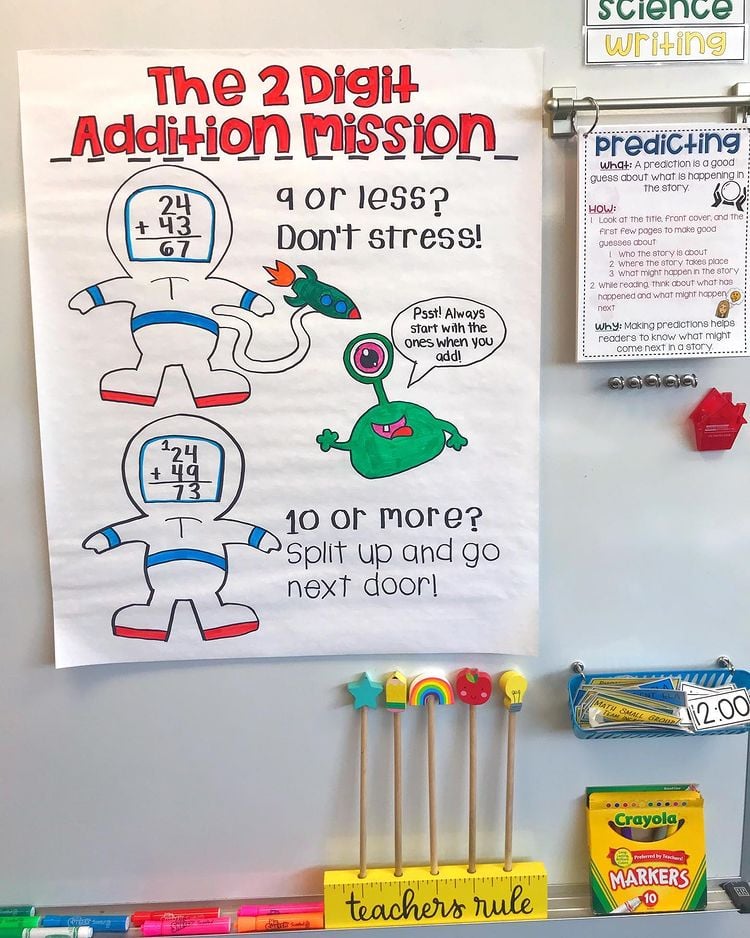 Do you have a math anchor chart that was a big success in the classroom? Tell us about it!
banner image: shutterstock/rachel k h