Bring engineering into the digital classroom with an interactive design project.
STEM Activities – Elementary Level Engineering!
Today's students are tomorrow's engineers, scientists, and mathematicians. When working with a group on building projects, they solve problems collaboratively by communicating their ideas while learning more about the world around them. The most common question teachers have about STEM opportunities is, "What are some STEM activities that are engaging and easy to implement in the classroom?" We've developed an exciting new resource just for that!
Our Build It! End-of-Year Interactive Engineering Project helps students practice project design and presentation skills with a fun activity. This activity engages students in all of the following:
Students get to build an amusement park, waterpark, garden, beach, and city park in a digital format. 

Students will learn about science, math, technology, and engineering through project-based learning to create their designs.

Students will write to explain the reasoning behind their choices and how it affects the popularity of their design. 
Build It! End of Year Interactive Engineering Project focuses on building your students' creativity, confidence, and problem-solving skills. The project works entirely within Google Slides and makes an excellent end-of-year activity.
Tips for Differentiation + Scaffolding 
A team of dedicated, experienced educators created this resource to support your S.T.E.M.
In addition to individual student work time, use this activity to enhance learning through whole-class lessons or remote learning assignments. 
Suppose you have a mixture of above and below-level learners and ELL/ESL students. In that case, we have a few suggestions for keeping students on track with these concepts: 
🆘 Support Struggling Students
Have students complete the design portion of the task first, then verbalize their reasoning for choosing each item. Assist with transcribing if possible.

Provide sentence starters to students needing assistance with beginning the writing portion of the activity.
➕ Challenge Fast Finishers
Challenge your fast finishers to expand their parks onto additional slides, create hard-copy paper versions, and develop business plans and advertisements for their creations.
Easily Prepare This Resource for Your Students
Assign this interactive activity to Google Classroom. Please be sure to open in Edit mode, not presentation mode. Students click/drag/drop to plan their projects. Accompanying each slide is a click-to-type interaction for students to explain their reasoning.
---
This resource was created by Lindsey Phillips, a teacher in Michigan and a Teach Starter collaborator.
While you're here, check out more activities and teaching resources that fill your lesson plans and students' brains: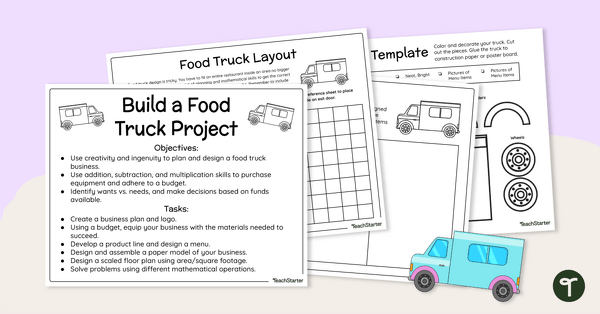 teaching resource
Introduce your students to the world of Food Trucks as they master math, STEM, and art to design and run their own food truck.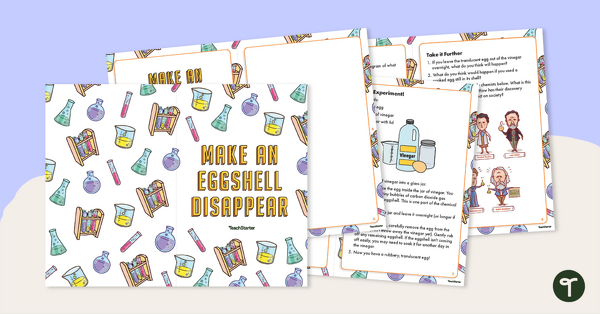 teaching resource
Investigate chemical reactions with this hands-on experiment booklet.
teaching resource
A STEM style challenge themed around the fairy tale Cinderella.