Print on 3x3 Post-It notes or sticky notes with a template that makes it a snap!
Custom Post-It™ Notes for Teacher Planning!
Did you know that it's possible to print on Post-its? Even better: we have a template to make the whole thing easier. Sticky note printing is a great way to organize (or just jazz up) your classroom and save time writing things out during lesson planning. We've created a handy teacher tool just for printing sticky notes!
This template will allow you to print your own custom sticky notes labeled with the days of the week on them. To use the product, simply download and head over to our blog for instructions on setting up your template to match your printer settings. We even have a video to help you learn how to make sticky notes! Once you've learned to print them yourself, check out the website for other sticky note templates that will make planning a snap!
Custom Sticky Notes for the Classroom!
Now that you know how to make your own Post-Its, what else can you use them for? Try out one of our ideas:
💡Leave positive messages for your students.
💡Replace stickers with printed sticky notes, or create your own classroom labels.
💡Make your own matching games
💡Print tiny rubrics to use when grading writing, projects, and more!
---
While you're here, check out more teacher tools to make your school year easier: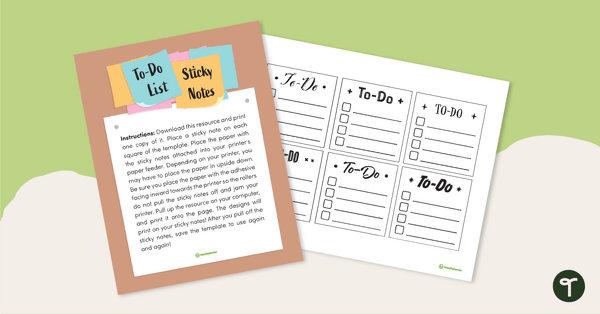 teaching resource
Create custom to-do list sticky notes with this template.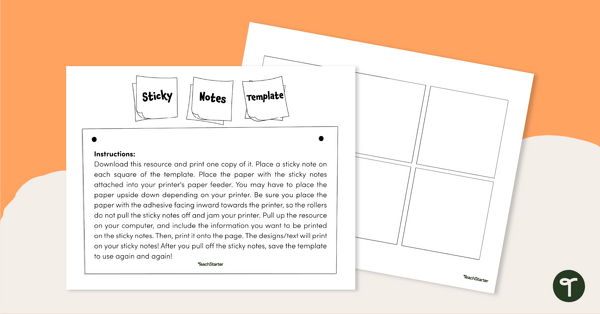 teaching resource
Print on sticky notes with this editable template.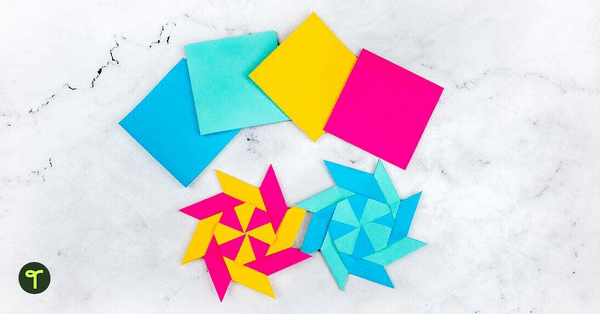 blog
Learn how to make a cool origami transforming star with your students this school year.