Use this biographical writing poster with annotations to help your students understand how to write an engaging biography.
Build a Better Biography with an Annotated Example
Your students will love learning about famous figures from history with this Biography Poster with Annotations. This poster features biographical writing annotations and provides a model of the correct format and content of  a biography.
Using the children's book author, Roald Dahl as an example, this poster identifies the importance of good research. The passage itself tells the life story of Dahl, while the annotations on each side of the passage show students how to model their own writing. 
This poster will help your students to come away from this writing piece with a greater understanding of how to write and punctuate a biography, while they also gain knowledge about their chosen subject.
We also have annotated posters covering the following:
Interviews

Procedural Recount

Narrative and Opinion Response to Literature
And more!  
How to Make the Most of Your Biography Poster
You can use the copy below for exactly how to get more uses from this download. But be sure to delete any that do not apply and feel free to add more ideas for using posters in the classroom if you have them:
Print the poster on letter-size paper, slip it into a clear sleeve, and use it in your guided groups as a reminder.

Print the poster in black and white and have students insert a copy into their writing notebooks or binders as a reference tool.
We've also come up with bonus ways to turn posters into interactive tools that really make your lessons stick!
📂 Place copies in students' homework folders for reference. 
💻 Provide posters as digital resources for virtual students. 
Before You Download
This resource prints as a PDF. Please use the dropdown menu to choose between the full-color or black and white version.
Fill your classroom with more posters and interactive displays!
Spend more time lesson-doing and less time lesson-planning when you grab these activities and teaching resources too!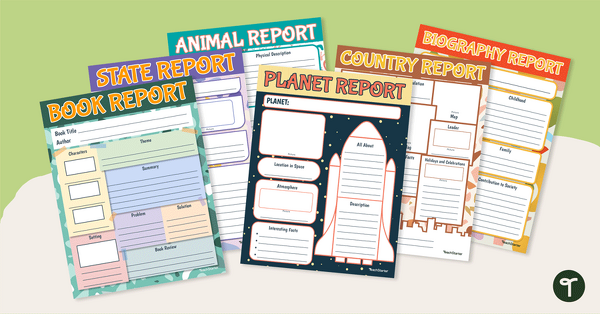 teaching resource
Conduct, organize, and display research about books, people, planets, animals, states, and countries with a versatile set of printable and digital poster templates.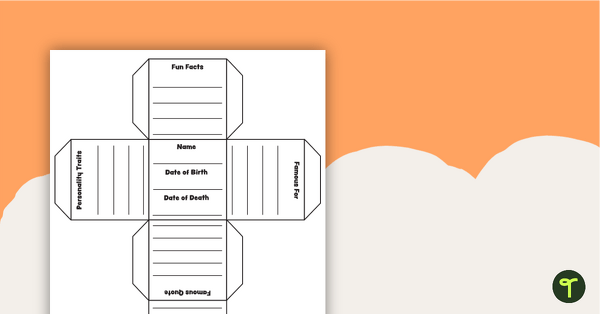 teaching resource
Research and create an interactive biography for a historical figure.