If you use any of Roald Dahl's children's books in your classroom — or maybe stock them in your classroom library — you may want to get ready for Roald Dahl Day! Celebrated every year on September 13, Roald Dahl Day is a great way to pull out some activities that introduce your students to the author of Charlie and the Chocolate Factory, James and the Giant Peach, Matilda, The BFG, and more.
Or maybe you're just looking for some great Roald Dahl activities for the classroom? These Roald Dahl children's book ideas can be used all year-round!
Roald Dahl Activities for the Classroom
We put together a few of our favorite teaching resources and Roald Dahl activity ideas to get your party started on Roald Dahl Day or any time you're teaching from one of the English writer's famous books.
Create a Gobblefunk Word Search
Did you know Roald Dahl invented over 250 new words? There's even an official Oxford Roald Dahl Dictionary to help you tell your snozzcumbers from your snozzberries.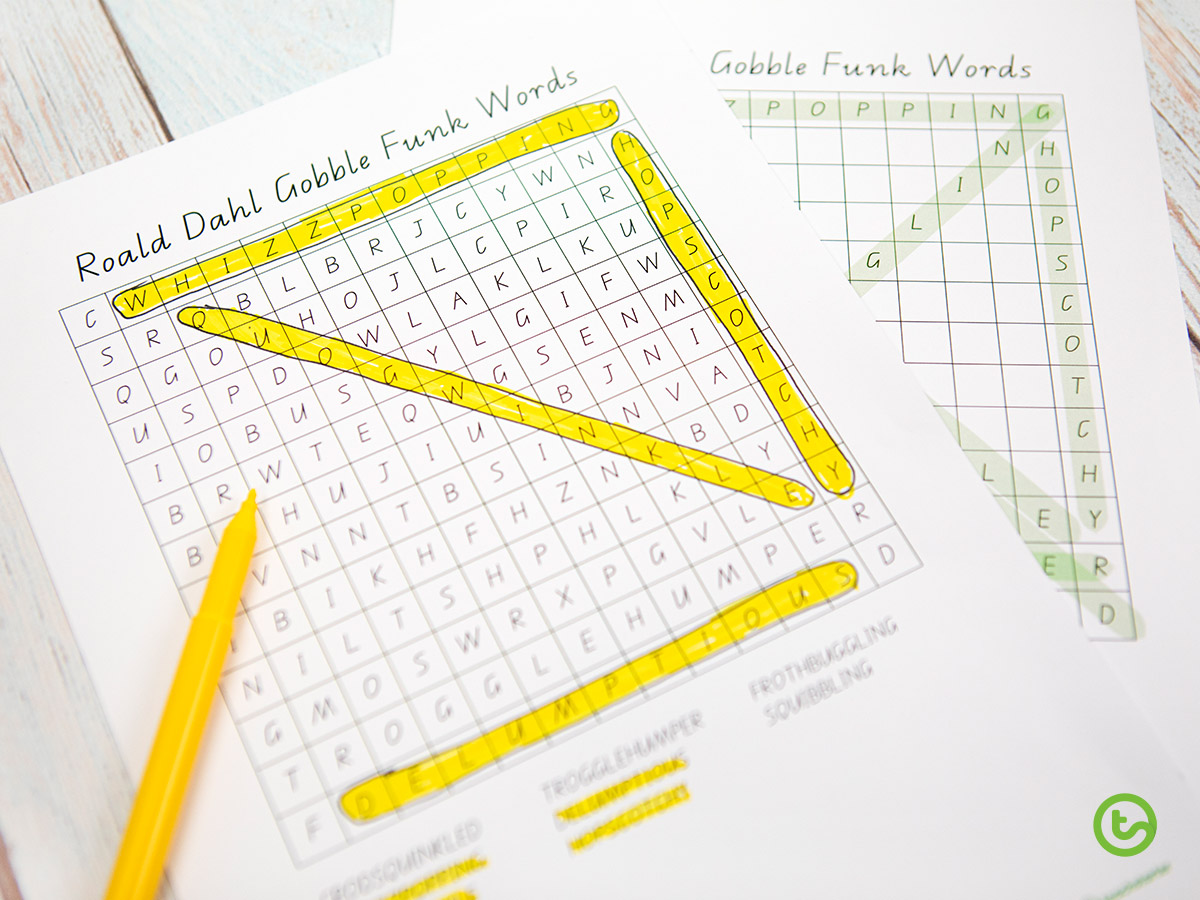 Roald Dahl used nonsense words to keep his readers engaged, and they can keep your fast finishers engaged too. For a super easy and fun Roald Dahl activity, create your own word search by using our Word Search Widget.
Some of our favorite Roald Dahl words to include in a word search:
Gobblefunk
Scrumdiddlyumptious
Hopscotchy
Squibbling
Whizzpopping
Crodsquinkled
Trogglehumper
Snozzberry
Splendiferous
Oompa Loompa
You can also make word searches with vocabulary specific to each book!
---
Snozzcumber Cake — The BFG Activity Idea
Every celebration needs cake! For the ultimate Roald Dahl Day celebration or to celebrate completing a reading of The BFG in the classroom, make a snozzcumber cake to share! A term Roald Dahl created for his popular book, a snozzcumber has similarities to the cucumber but is not quite the same.
To make a snozzcumber cake you will need:
1 large swiss roll
frosting
green food coloring
chocolate drops
green jelly
---
Roald Dahl Book Character Flip Book
Roald Dahl Day provides the perfect opportunity to explore characterization. Our Character Profile Flip Book – Lower Elementary and Character Profile Flip Book – Upper Elementary are perfect for exploring Roald Dahl characters.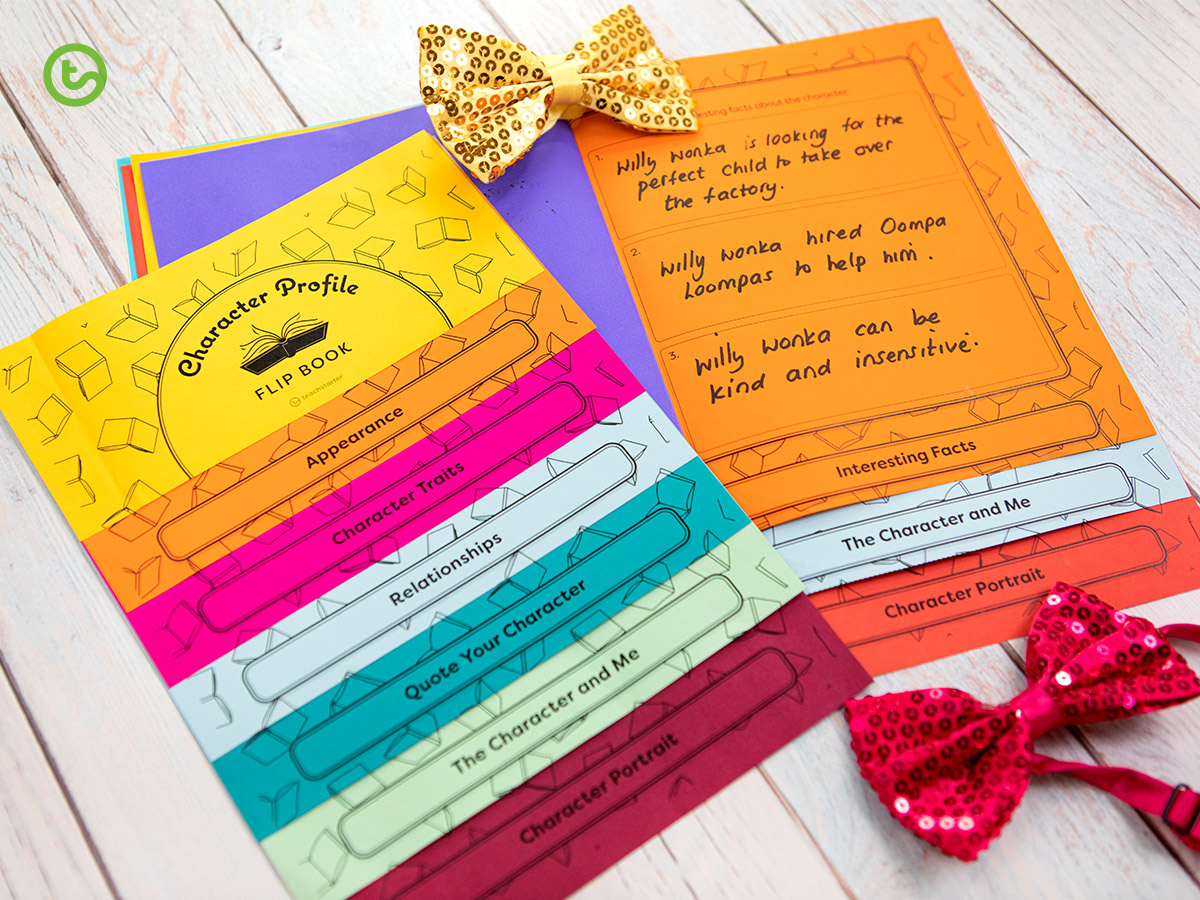 This also works well if you've been focusing on a specific novel such as James and the Giant Peach. As a class, choose a character from the book and discuss:
character traits
personality
relationships
character quotes
interesting facts about the character
---
Build a Writer's Hut
Roald Dahl wrote many of his stories in a cozy hut at the bottom of his garden. So, why not create your own writer's hut in your classroom to inspire your students to write. Your classroom writer's hut can be used to nurture a love of storytelling all year long.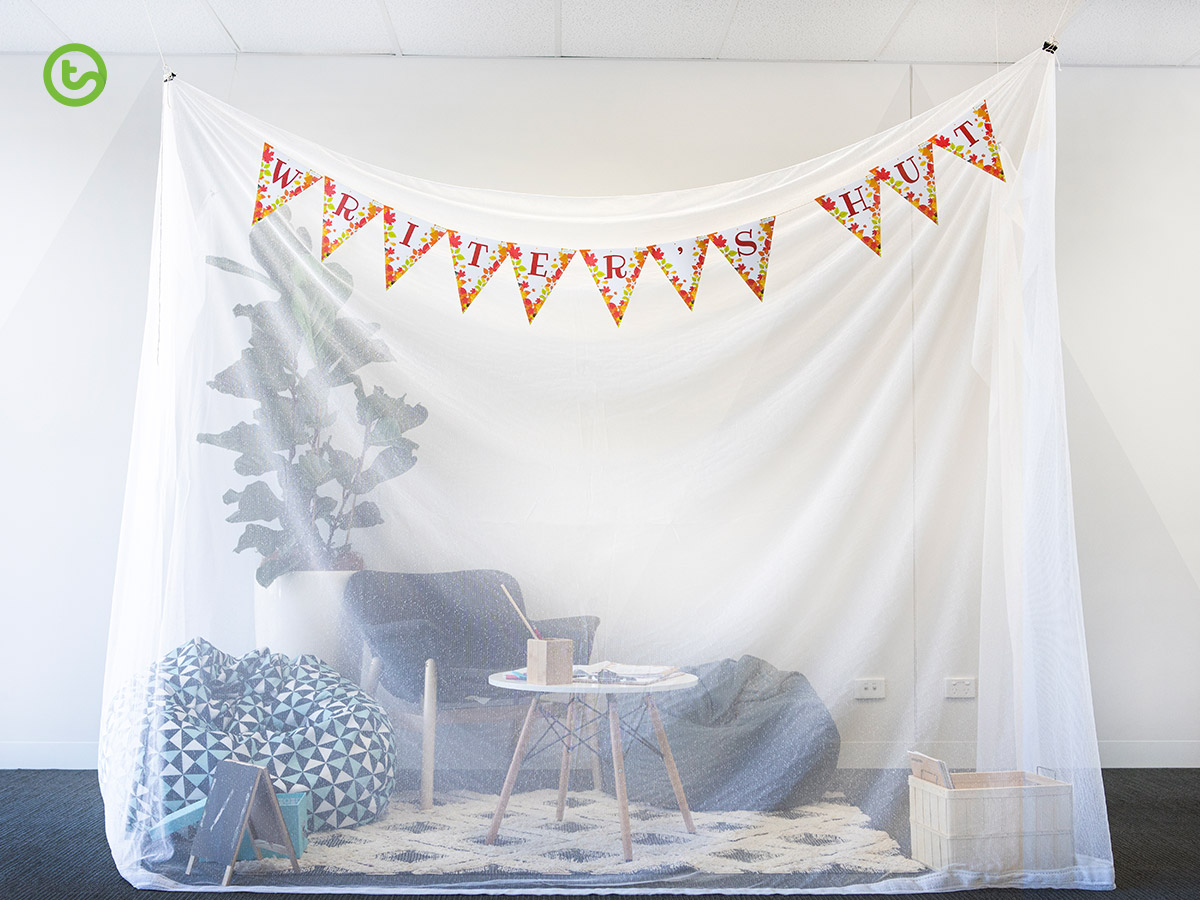 I used our Autumn Leave Classroom Theme Pack to decorate my writer's hut.
Arrange your class into small groups, and invite them to spend some time in the writer's hut on Roald Dahl Day. Provide each student with a writer's hut notebook and free writing time.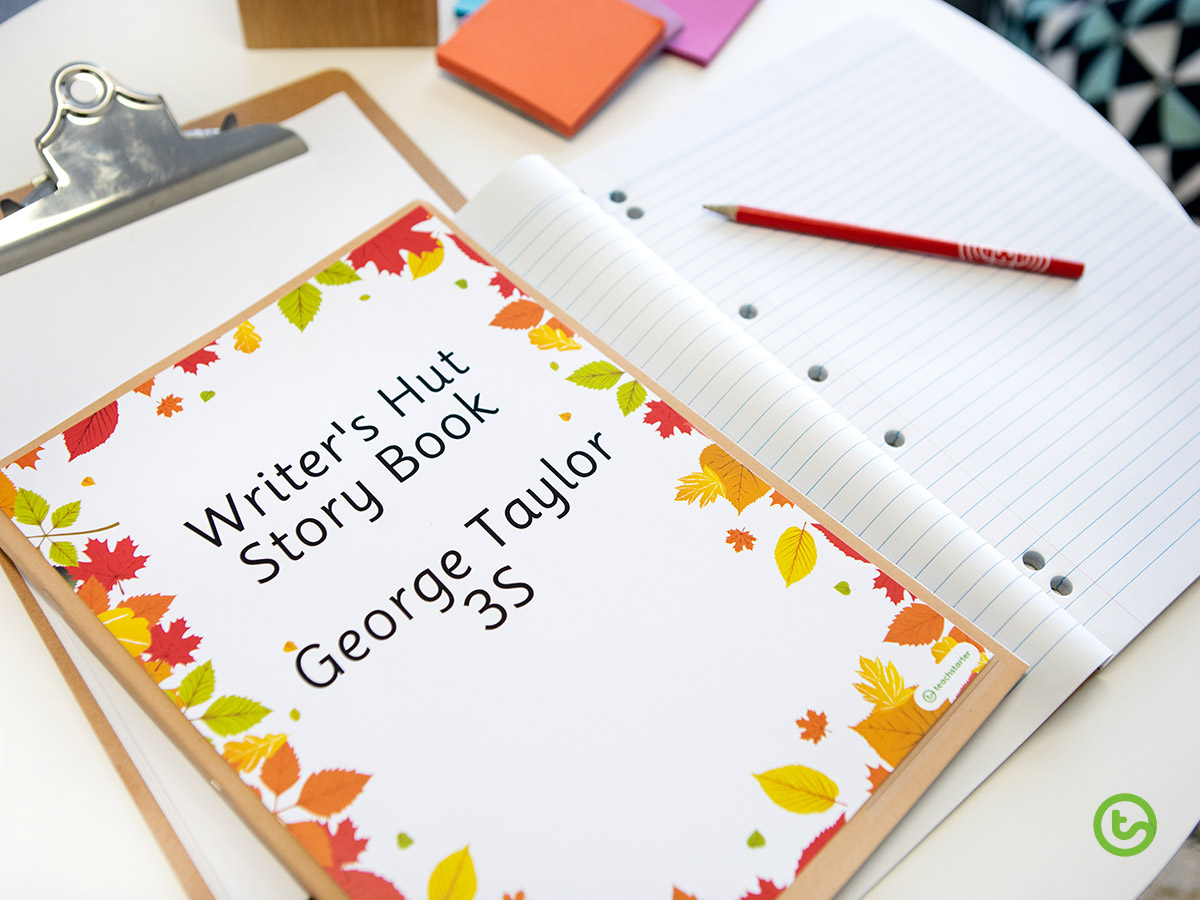 Jumpstart your class story ideas by setting up a story ideas box. These story ideas can be used as a bank of story starters to share. Alternatively, you could choose one each week as a stimulus for a shared writing experience.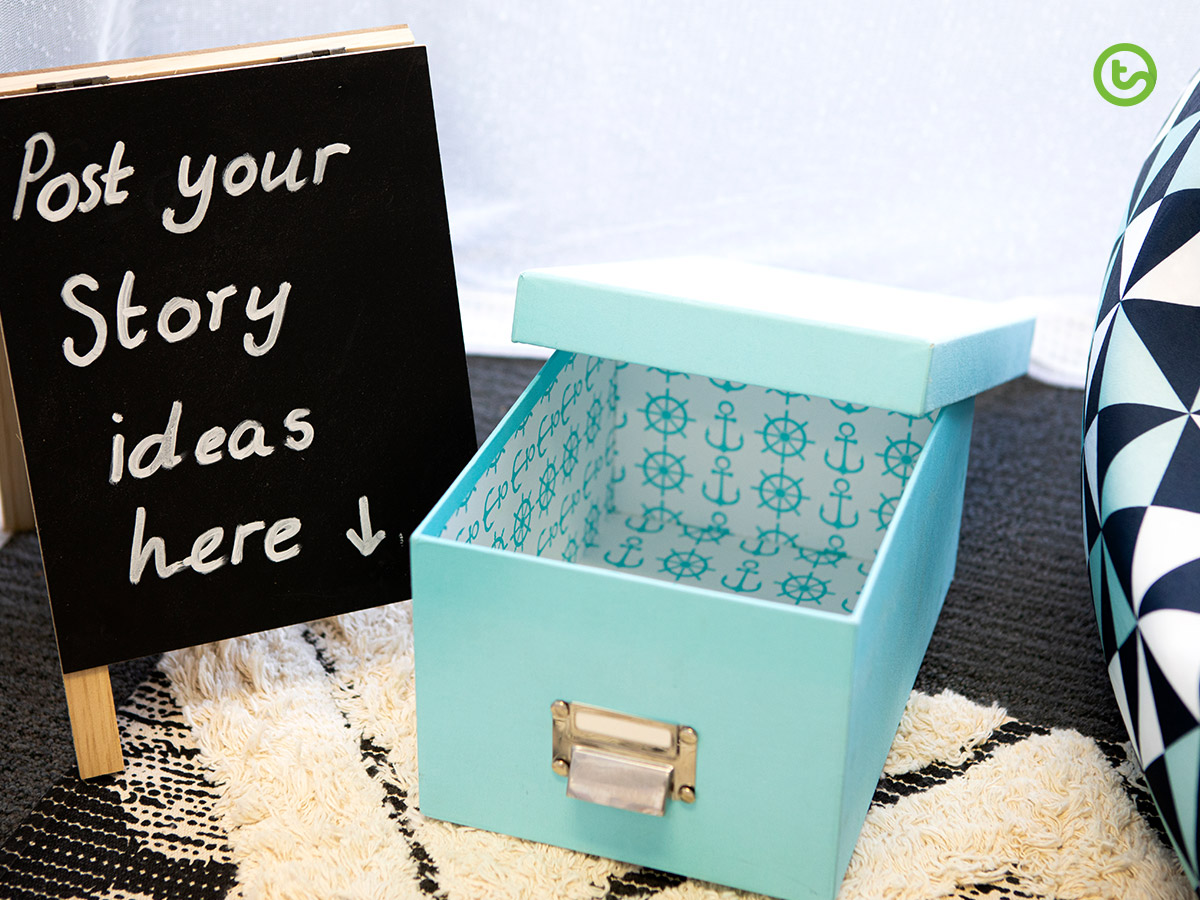 ---
Create a Roald Dahl Nonsense Mini Book
Mini-books are always a hit. So, with Roald Dahl Day in mind, we have created a My Nonsense Word Mini Book – Template.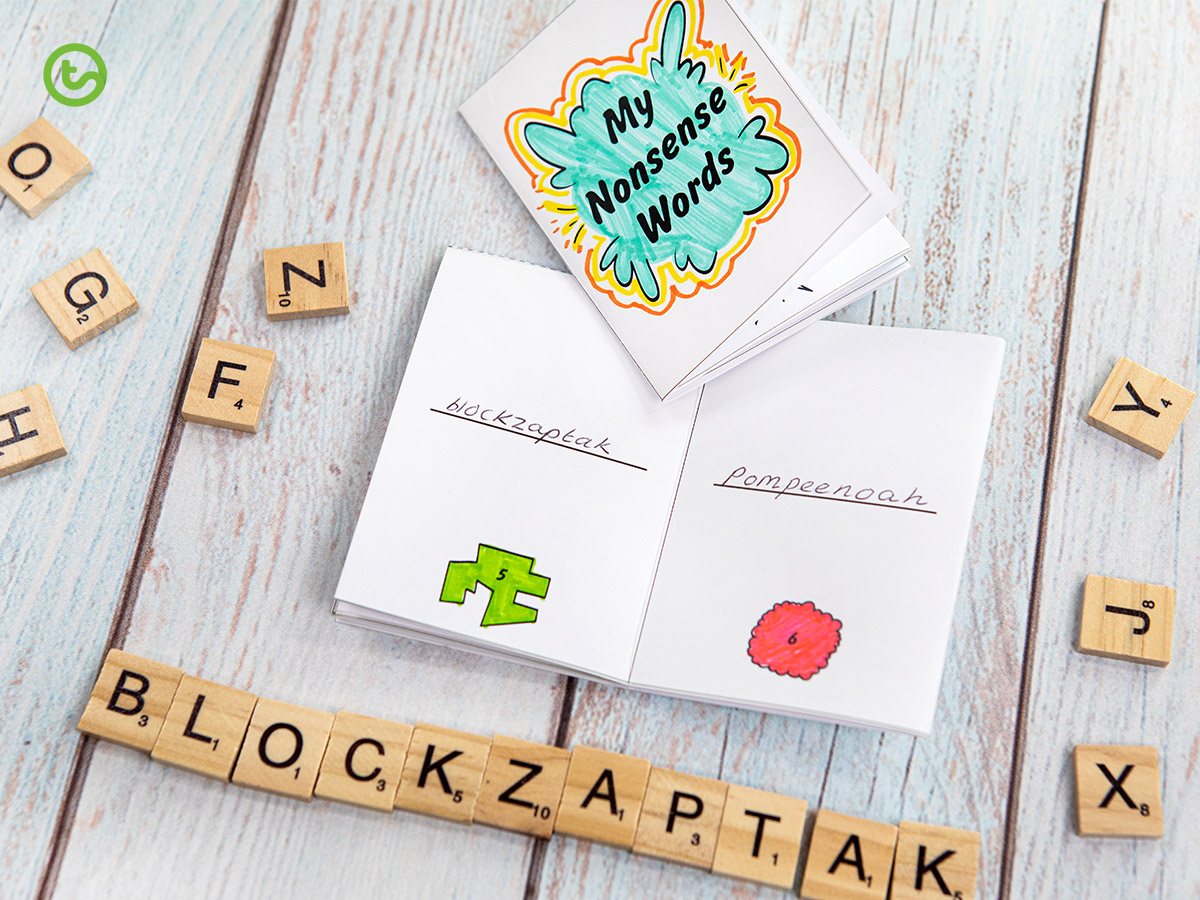 In the context of Roald Dahl Day, exploring nonsense words is a lot of fun.
It's important to note that this activity is probably not suitable for dyslexic students.
---
Sequencing Activity – Roald Dahl
Roald Dahl Day is a great time to develop knowledge and understanding of informative texts. Use our Sequencing Activity – Roald Dahl (Informative Text) to teach students about the structure of an informative text while learning all about Roald Dahl.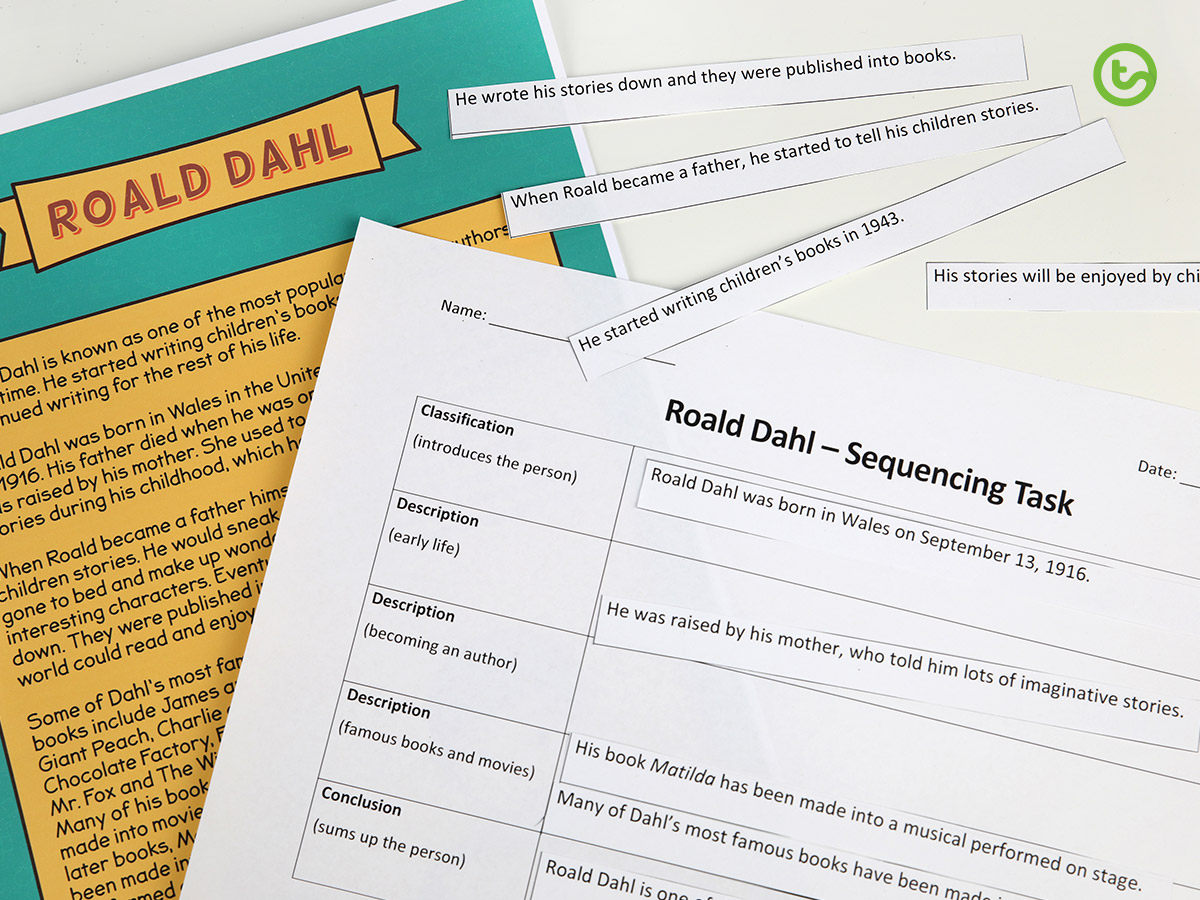 Students cut out sentences and glue the text in the scaffold table provided.
---
Roald Dahl Author Study
Did you know that Roald Dahl was not only an author but also during his life a spy, a fighter pilot, a chocolate historian, and a medical inventor?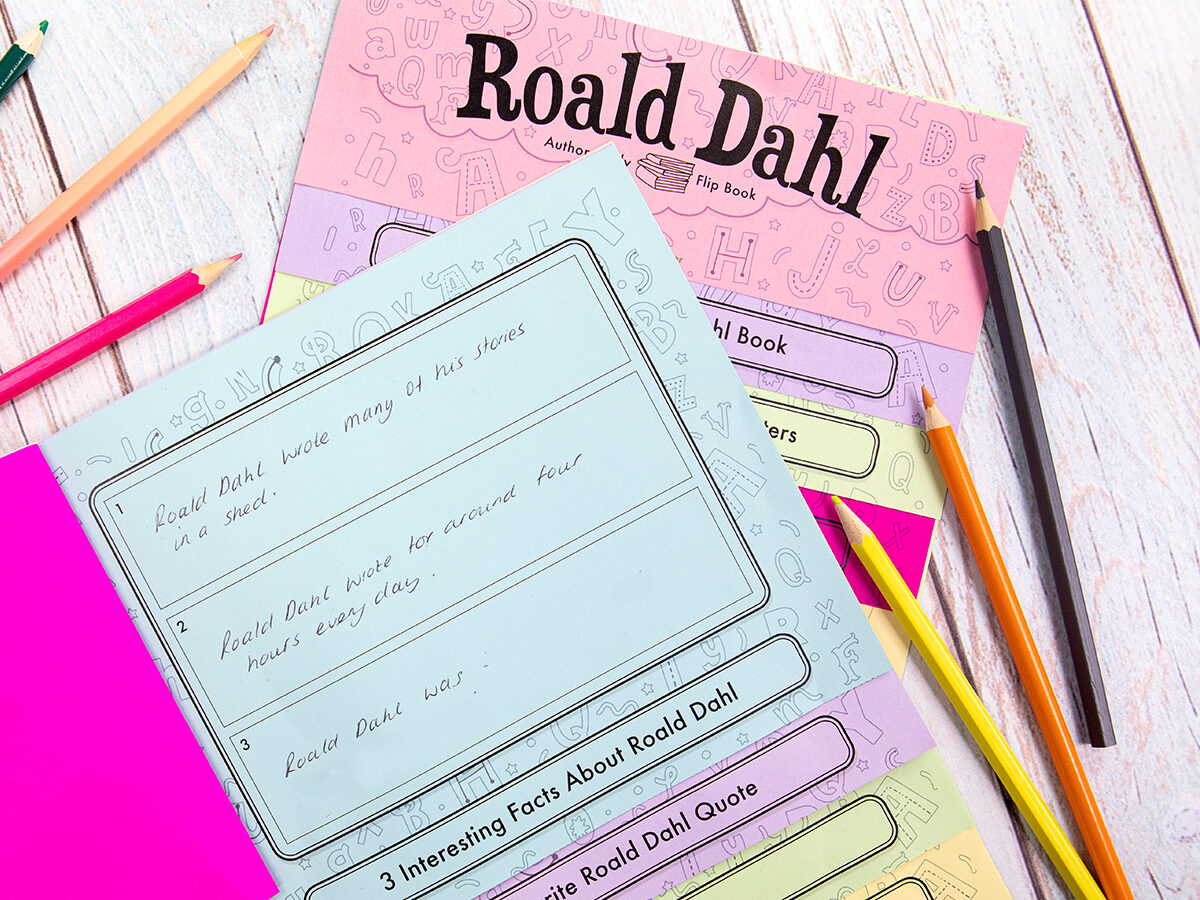 Use this teaching resource on Roald Dahl Day or at any time throughout the year!
---
Roald Dahl Comprehension Activity
Looking for a Roald Dahl Day activity that ticks a few curriculum boxes? Our Comprehension – Roald Dahl activity will do the job.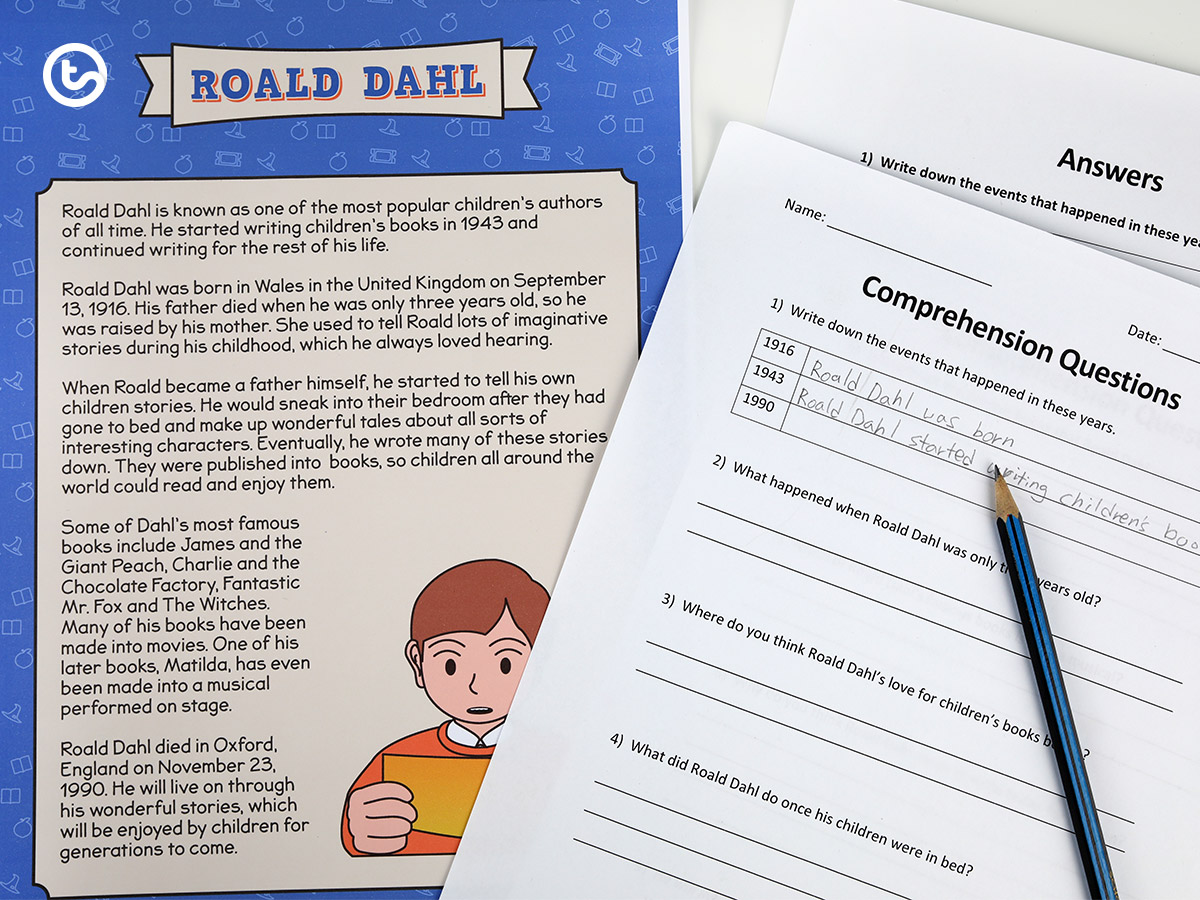 This comprehension task is suitable for Grades 3 and 4 and even includes suggested answers.
---
The Magical Stories of Roald Dahl
The most important thing to do on Roald Dahl Day is to read Roald Dahl stories.
So, dive into the wonderful world of giants, witches, giant chocolate cakes, and giant peaches!
For more fun ways to join in on the fun, head to the official Roald Dahl Day website.
What's your favorite Roald Dahl book to teach in the classroom?