Provide extra practice reading, spelling, and writing final-e words with a set of 44 Final E Word Study Worksheets.
Read, Write, Draw, Cut, and Paste! Word Study Activities for First Grade
Are your students having trouble with spelling final-e in words? These worksheets are a great way for your to give your students extra practice with final-e spellings. 
With each included sheet, students will first reading and  drawing words that end with silent e, and then they will practice writing the word two times. The final phase has students cutting and pasting letters to build the word.
The Final -e Word Study Worksheet Bundle includes 44 worksheets to help students practice reading, writing, and spelling. Final -e vowel groups included are: aCe, oCe, uCe, and iCe. 
Tips for Differentiation + Scaffolding 
In addition to independent student work time, use this worksheet as an activity for:
Lesson warm-up

Homework assignment
Encourage your fast finishers to continue their learning by identifying other words with final -e in classroom texts and creating a personal dictionary of new words.
For struggling readers, try one of the following scaffolding/differentiation strategies:
Complete the activities in

small group

s or using 1:1 instructional techniques.

Have students read all words prior to drawing and writing,  discussing each word and how it might be illustrated. 
Easily Download & Print
Use the Download button to download the PDF file for this resource.
Get more worksheets to have handy!
---
This resource was created by Lindsey Phillips, a teacher in Michigan and Teach Starter Collaborator.
Don't stop there! We've got more activities to shorten your lesson planning time: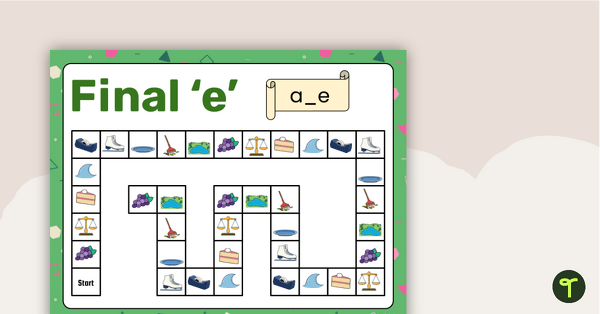 teaching resource
Practice decoding final -e conventions for representing the long 'a' vowel sound with our board game and set of word cards.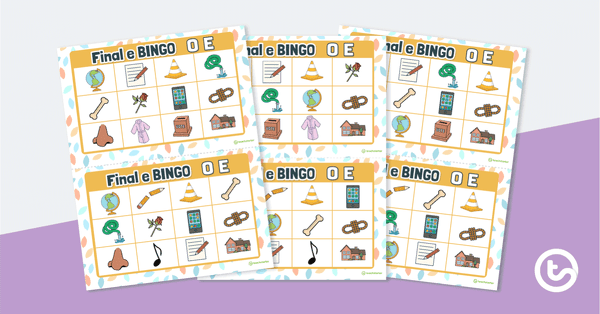 teaching resource
Decode final e words with the long o vowel sound using this set of 20 bingo game boards.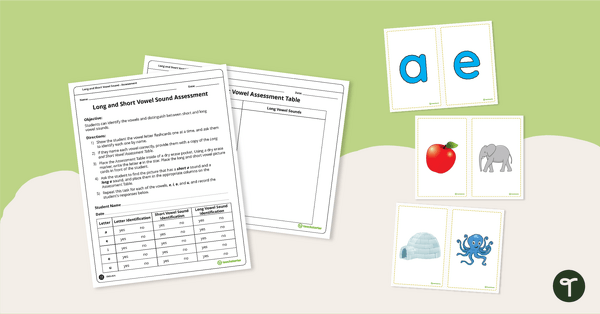 teaching resource
Test your students' long and short vowel sound knowledge with this phonics assessment kit.