Download this printable heart template that's perfect for any craft or activity. 
❤️ A Printable Heart Template For Everything! 
Use this heart template for various activities surrounding Valentine's Day, including art projects and English Language Arts activities like poetry and vocabulary. 
To use this template for greeting cards, pass out whole sheets to your students. They can cut out the heart or include it in their design. They can write a sweet message or draw a picture to share with a classmate, family member, or friend for:
❤️ Mother's Day 
❤️ Father's Day 
And more! 
✂️ Give Them The (Safety) Scissors 🖍️
You don't have to cut two dozen hearts yourself. This template makes for a bonus cutting skills activity, depending on your students' ages and abilities. 
With adult supervision, cutting skills help students work multiple muscle groups and their brains, plus:
Strengthen finger and hand muscles

Build dexterity and fine motor skills

Improve hand-eye coordination

Develop focus and attention
And all of these skills are necessary to use a pencil, a toothbrush, a fork; button a shirt, zip-up pants, tie shoes; write, type, and swipe.
Scissor skills are brain and muscle skills! 
Before You Print
Use the dropdown menu to choose between the letter or tabloid-size PDF version of this resource. Additionally, print on colored paper, or use cardstock for durability. 
Want more? Check out 20+ Valentine's Day Activities Your Class Will Love »
---
Be still my heart! We've got more Valentine's Day activities and teaching resources to share a love of learning: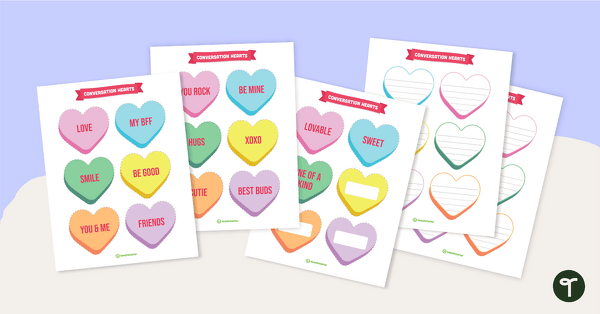 teaching resource
Turn this set of 18 conversation heart templates into a variety of teaching resources leading up to Valentine's Day.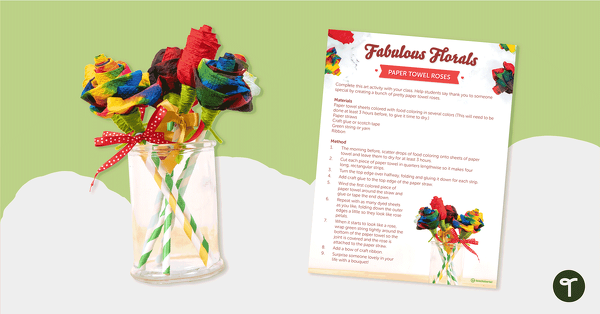 teaching resource
Help your students say thank you to someone special by crafting a beautiful bouquet of colorful paper flowers.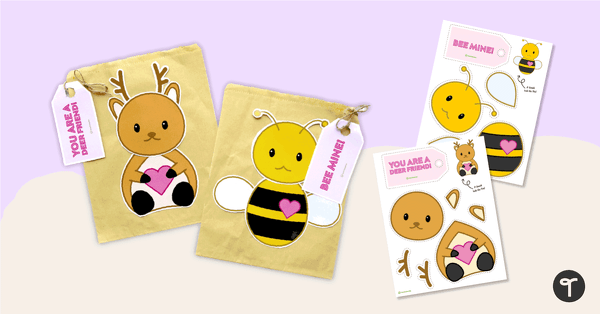 teaching resource
Choose from two charming craft templates for a decorative Valentine's bag or box.