Prompt students to set various personal and academic goals at the start of the new year with our fireworks-themed goal-setting template.
Start with New Year Goals on January 1st!
Use this classroom activity in the weeks leading up to New Year's Eve or after returning from winter break. 
This is a 1-page worksheet in which students will write their goals for the new year (or school year), with intentions for their:
Friendships

Family

Schoolwork

Hobbies

Health

Attitude towards others
Lastly, we've included a space for students to note their main hope(s) and intention(s) for the year. 
Printable Goal Setting Worksheet: Curriculum Goals
In addition to individual student work time, use this goal setting worksheet as a:
Indoor recess activity

Growth Mindset lesson

exit ticket

 

Homework assignment

Whole-class activity (via smartboard)
Help students understand the value in creating goals by writing some together as a class. Discuss how goals can help us improve ourselves and provide examples to put the goals into context for your students.
The two versions of this resource allow for different abilities in the classroom. Students who need some guidance can complete the template with the prompted goal headings. Alternatively, the blank template is perfect for open-ended goal setting.
Scaffolding + Extension Tips 
Got fast finishers? Students who need a challenge can select a specific goal and create a plan on the back of the worksheet to achieve it (or follow up this worksheet with our My Goal Setting Sheet). 
Students who need extra support can draw pictures of their goals and work on their writing in a small group setting. 
Before You Download Your Setting Goals Worksheet
This resource will download as a PDF. Use the dropdown icon on the Download button to choose between the prompts version or the blank template. 
Get more handy worksheets here!  
Teach your students to be goal-getters with these resources and activities too! 
teaching resource
Remind your students to have a growth mindset with this bulletin board display.
teaching resource
Encourage students to analyze their individual self-talk practices and establish a growth mindset with this personal assessment worksheet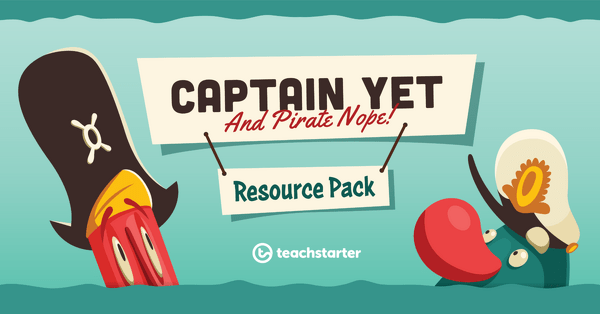 resource pack
A collection of resources to use when developing a growth mindset in your students.