Improve concentration and memory skills with this set of 18 winter picture match-up cards.
Your students will uncover some of the best things about the season in our winter picture matching game! 
Hot cocoa with mini marshmallows.  
Cute animals playing in the snow. 
Cozy sweaters and warm mittens. 
And with these images, your students will work on developing their language skills, improving concentration, and strengthening their working memory! 
❄️ Matching In A Winter Wonderland ❄️
We created this resource for a fun activity leading up to the winter holidays, as an indoor recess activity, or a fun brain break! 
To play, shuffle the cards and lay them all face down in the center of the playing area. Students will take turns flipping 2 cards to look for matching images. The player who finds a match keeps the cards and takes another turn. If the cards aren't a match, turn them over in place and move on to the next player. Continue until there are no more cards left in the playing area. The player with the most matches in the end wins!
Scaffolding + Extension Tips 
Support students who need help understanding the concepts by working in pairs. 
Challenge fast finishers who already understand the concept to practice identifying the initial sound they hear for the word. 
Get our 10 Best Scaffolding Strategies here! 
And For An Extra Helping Of Winter Cheer… 
We also suggest using this game to reinforce your small group and full-class lessons in the following ways: 
🐟 Go Fish 
Build a more extensive vocabulary! To play Go Fish with these cards, shuffle and pass out 5 to each player. The remaining cards go in the center of the play area. Taking turns, players ask each other for their match. 
❄️ Swat! 
During small group instruction, create a grid of 5 cards on top of a table. Give each student a fly swatter. Say the initial sound of one of the visible cards and have the students swat the card with the word that matches the sound. The first student to correctly identify the image/word by its initial sound sets the card aside in their own pile to keep score. The student with the most cards wins. 
☃️ Same But Different
Challenge students to access their critical thinking skills. As a whole class or in small groups, ask students to compare the cards to each other, listing out specific differences and similarities. For example:
How many words start with the letter S?

How is a polar bear different from a penguin?

How many marshmallows are in the hot cocoa?

Which cards are clothing?

Which cards do you find in nature? 
Easily Prepare This Resource for Your Students
Print on cardstock for added durability and longevity. Place all pieces in a folder or large envelope for easy access. 
Before You Download
Use the dropdown icon on the Download button to choose between the PDF or Google Slides version of this resource. 
---
This resource was created by Lindsey Phillips, a teacher in Michigan and Teach Starter Collaborator. 
Check out more activities to bring the cold outdoors into the warmth of your classroom!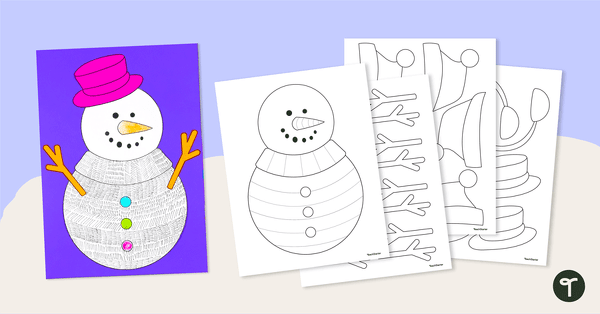 teaching resource
A fun winter craft activity for kids using a snowman template with accessories.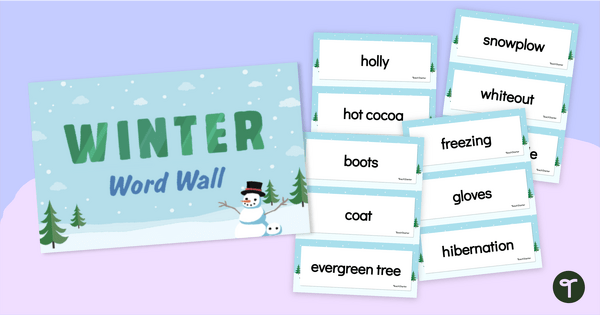 teaching resource
Bring a bit of chill to your classroom with a set of 45 vocabulary cards containing words related to winter.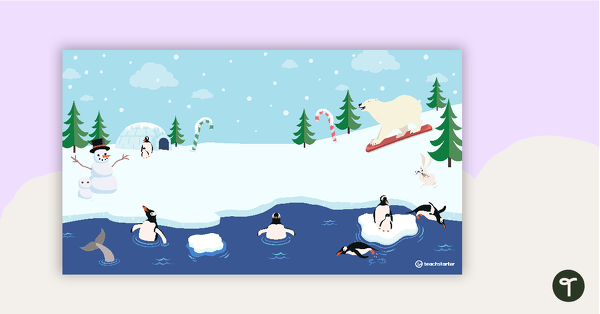 teaching resource
A special virtual background that teachers and students can use during the winter months.