Share this body scan guided meditation script with your students to help them to regulate their emotions by breathing mindfully.
Body Scan Meditation Script for the Classroom
If you're practising body scan meditation in your classroom and looking for a kid-friendly script, you've hit the jackpot!
This teaching resource provides teachers with a complete 10-minute script to guide students through a body scan meditation. The printable resource can also be distributed to students so they can take it home with them. It can be particularly useful to do a body scan to help relax before sleep.
What Is Body Scan Meditation?
Also known as 'progressive relaxation,' this type of guided meditation requires students to move their awareness through their entire body, from their feet to the tops of their heads.
This activity is best suited to students who have practised meditation a little already and have the ability to lie down with focus for approximately 10 minutes. If your class is new to meditation, try our Mindful Breathing Guided Meditation first!
Tips for Using Body Scan Meditations in the Classroom
1. Build Your Students' Focus Stamina
Even within a single age group, different children have different attention spans. Concentration is a practised skill, and it's important to take this into consideration when planning your classroom mindfulness activities and meditation sessions.
Begin teaching mindfulness through shorter, more active practices before expecting students to sit or lay down in silence for even a 5-minute guided meditation.
2. Set Mindfulness Homework
Encouraging your students to practise their own mindfulness and meditation skills outside of class time is important. Not only can students 'practise' mindfulness during any of their regular activities (while walking home, eating or lying down to sleep), but building a habit of making mindfulness a conscious choice outside of a teacher's direct instruction is where these skills really become lifelong habits.
Students could keep track of the number of times they use mindfulness or do quiet meditation outside of school with stickers on a personal chart.
Download the Script to Begin Implementing Mindfulness in Your Classroom!
The printable resource provides teachers with a script that can be spoken aloud to guide students through a body scan meditation.
Use the Download button to access the black-and-white PDF guided meditation script. Not sure your students are up for 10 minutes of mediation? Try these mindfulness activity cards to find out!
More Stress Relief Help for the Classroom
Add these stress-relieving meditation and breathing videos to your teacher toolkit!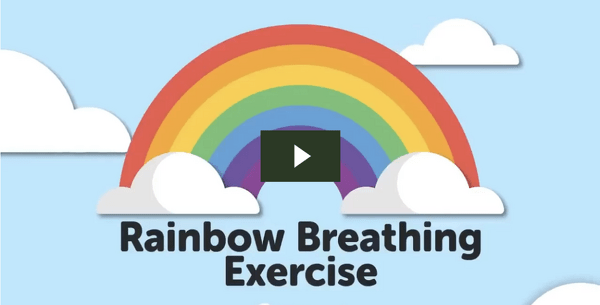 video
Add deep rainbow breathing to your classroom routines with a kid-friendly mindfulness video created for primary teachers.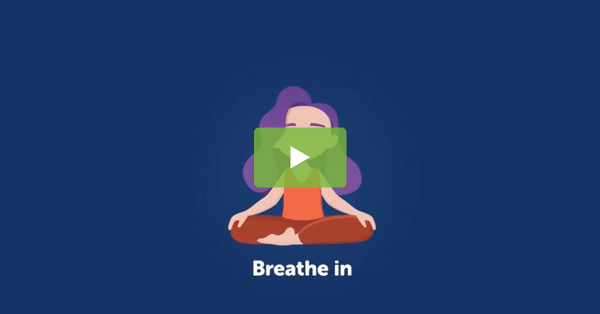 video
Use this calming, square-breathing exercise video to introduce your students to mindfulness in the classroom.