A poster providing a definition and examples of metaphors.
Print this poster out in A3 or larger. Display it in your classroom as a visual reminder of metaphors.
A metaphor is a word or phrase that is used to make a direct comparison between two unlike things.
You might also be interested in the figurative language poster pack: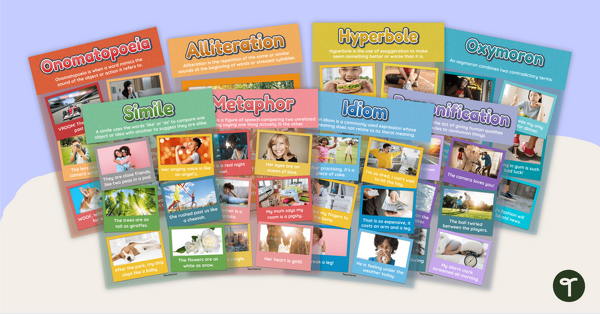 teaching resource
A poster pack containing 8 different types of figurative language.