Help your students cement their understanding of the plant life cycle with a cut and paste worksheet.
Life Cycle of a Plant Worksheet – Science Activity
Are your students learning about the life cycles of plants and animals? We've put together a fantastic cut-and-paste worksheet for students to demonstrate their understanding of the life cycle of a flowering plant.
Students will cut out images representing the different stages of a flower's life cycle and paste them onto their worksheets correctly.
The steps included in the worksheet are:
A flower begins its life as a tiny seed, which was once part of a larger plant.
Under the soil, the seed cracks and grows a tiny sprout or shoot.
The sprout continues to grow upward, and the roots burrow into the soil.
The plant gets taller, sprouts leaves and grows a flower.
The adult flower produces seeds, and the cycle begins again.
Each student will require one life cycle worksheet. The cutouts print three to a page to reduce paper usage.
An answer page is also included for reference.
Easily Download & Print
Use the download button to download the resource as a PDF.
Print one base worksheet per student and one cutout page for every three students.
---
Need More Life Cycle Resources? Try These!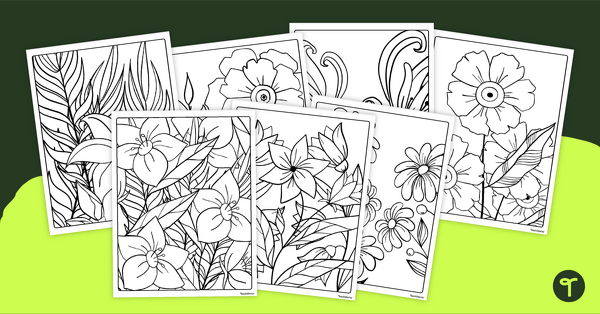 teaching resource
Pick a pack of flower colouring pages to bring a bit of the outdoors into your classroom.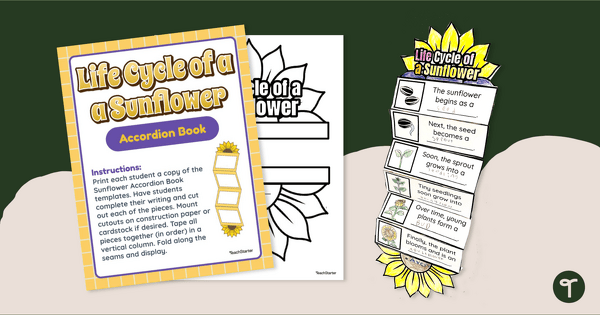 teaching resource
Get crafty and teach your students the stages in the life cycle of a sunflower with a fun accordion book science craft.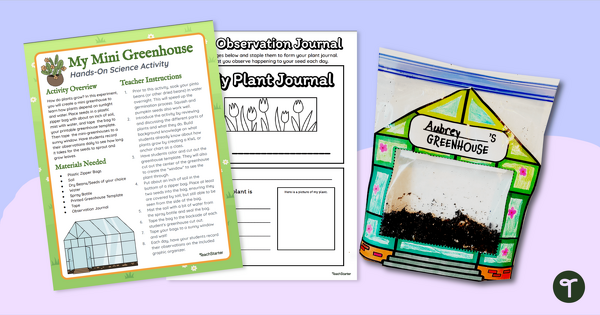 teaching resource
'Grow' students' knowledge of plant life cycles with a printable greenhouse template and observation journal.