Teach your students how to deal effectively with worrying thoughts with this classroom poster.
Why Waste Time on Worries!
When left to develop, worries can have a cascading effect on our children. As we know, an increasing number of children are experiencing stress, anxiety and unease. Children need support when learning how to regulate their emotions, as well as tools and learning strategies to work through these feelings effectively.
Our free Worry Waterfall Poster has been created to help students deal effectively with worrying thoughts.
Use this teaching resource to help students deal with worrying thoughts and problems effectively. The Worry Waterfall encourages students to recognise worries they can and cannot control and guides them through a step-by-step process of decision-making and taking action.
How to Use the Worry Waterfall
Introduce The Worry Waterfall through class discussion.
Model how to follow the steps.
Provide examples of everyday worries. Encourage students to practise following the steps.
Display the poster in your classroom and refer to it when necessary.
Encourage Students to Notice the Worry
The first step is to notice and acknowledge the worry. Worries manifest themselves in different ways for different students. It's important to teach kids to be self-aware and to become familiar with how anxiety might feel for them.
As a class, discuss how worrying thoughts can feel. For example, students with anxiety might:
Speed up their breathing
Feel shaky
Develop a stomach ache or have the sensation of butterflies in their tummies
Tense up their muscles
Cry or feel angry
Want to hide away and withdraw
Develop Emotional Awareness Through Self-Questioning
When your students have learned to recognise worrying thoughts, they can then move on to asking two key questions:
What am I worrying about?
Is there anything I can do to make the worry go away?
Modelling this strategy for your students can also be a really effective technique. So next time you have a worry, stop and ask yourself these questions out loud.
Then, when a student shares a worry with you, prompt them to refer to The Worry Waterfall and ask themselves the key questions.
Don't forget to keep a close eye on your own well-being. This free teacher well-being checklist is for you!
Let It Go Or Take Action
You can help students with anxiety by encouraging them to identify worries they can and cannot control and if nothing can be done, to try to let them go!
You can help a student with anxiety let go of worries by encouraging them to:
Record the worry on a paper aeroplane, and launch it into the sky.
Write the worry down on paper, scrunch it, and throw it away.
Imagine the worry floating away in a balloon (or, even better, actually do this!).
Mix up a magical potion, and write a spell to make it disappear.
Make a Plan
The next step of The Worry Waterfall is to make a plan. If it turns out that there is a positive action that can be taken, then it's time to ask these important questions:
What can I do?
When can I do it?
To help a student with anxiety to get started with this stage of the process, offer support by discussing a possible action plan and provide guidance.
Download and Print Your Worry Waterfall Poster
This resource downloads as a full-colour, low-colour or black-and-white PDF. Use the dropdown menu next to the Download button to choose your preferred option.
Click below for more resources to help your students manage and regulate their worries!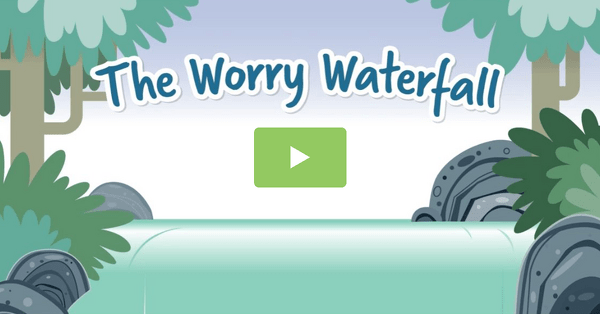 video
Help your students recognise and manage feelings of stress and unease using The Worry Waterfall.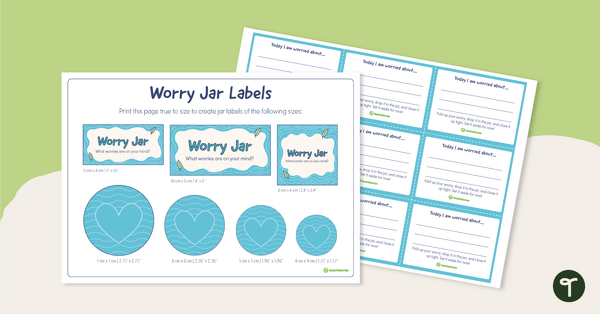 teaching resource
Create a worry jar for your students to help them recognise and cope with their worries.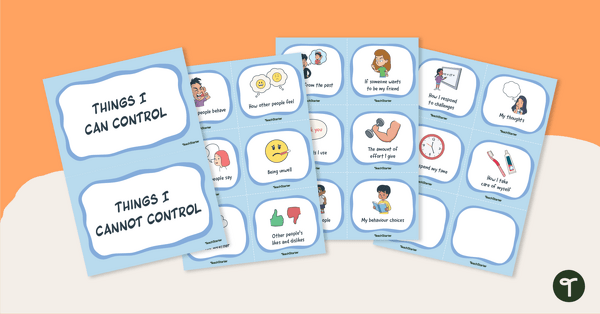 teaching resource
Help students identify things in life they can and cannot control with this interactive sorting activity.