Mother's Day and Father's Day are holidays celebrated not just in the US but all around the world. But creating Mother's Day gifts from kids in the classroom or Father's Day presents from your students can get complicated when you consider all the different types of families. And shouldn't you be considering all those different types of families?
An inclusive classroom is a safe classroom. But how inclusive is a classroom celebrating a holiday about one very specific type of family? What about families with single parents, families with two moms or two dads, families where a grandparent is head of household, foster families, or all the other amalgamations that make up life in our United States?
These days, just 65 percent of American kids under 17 live in a home with two married parents, and 26 percent of kids live in a home with just one parent — that's a quarter of the nation's children! Meanwhile, 4 percent of children live in a home with two cohabitating parents, and another 4 percent do not live with their parents at all.
Mother's Day and Father's Day fit for some children, but very often, they leave countless kids behind. As you're planning for the upcoming holidays, here are a few ideas to make sure Mother's Day and Father's Day are marked in your classroom in a way that makes sure every child in your class feels seen, and the gifts your students take home are a perfect fit for their family.
Inclusive Mother's Day & Father's Day Ideas for the Classroom
Make Cards for "Special People"
Some kids want to write cards to a mom. Some want to write cards to a dad. Still, others want to thank a foster parent, a grandparent, a coach … and that's a great way to ensure the holiday includes everyone.
Try making these cute cards with cupcake liners that can be gifted to anyone special in your students' lives!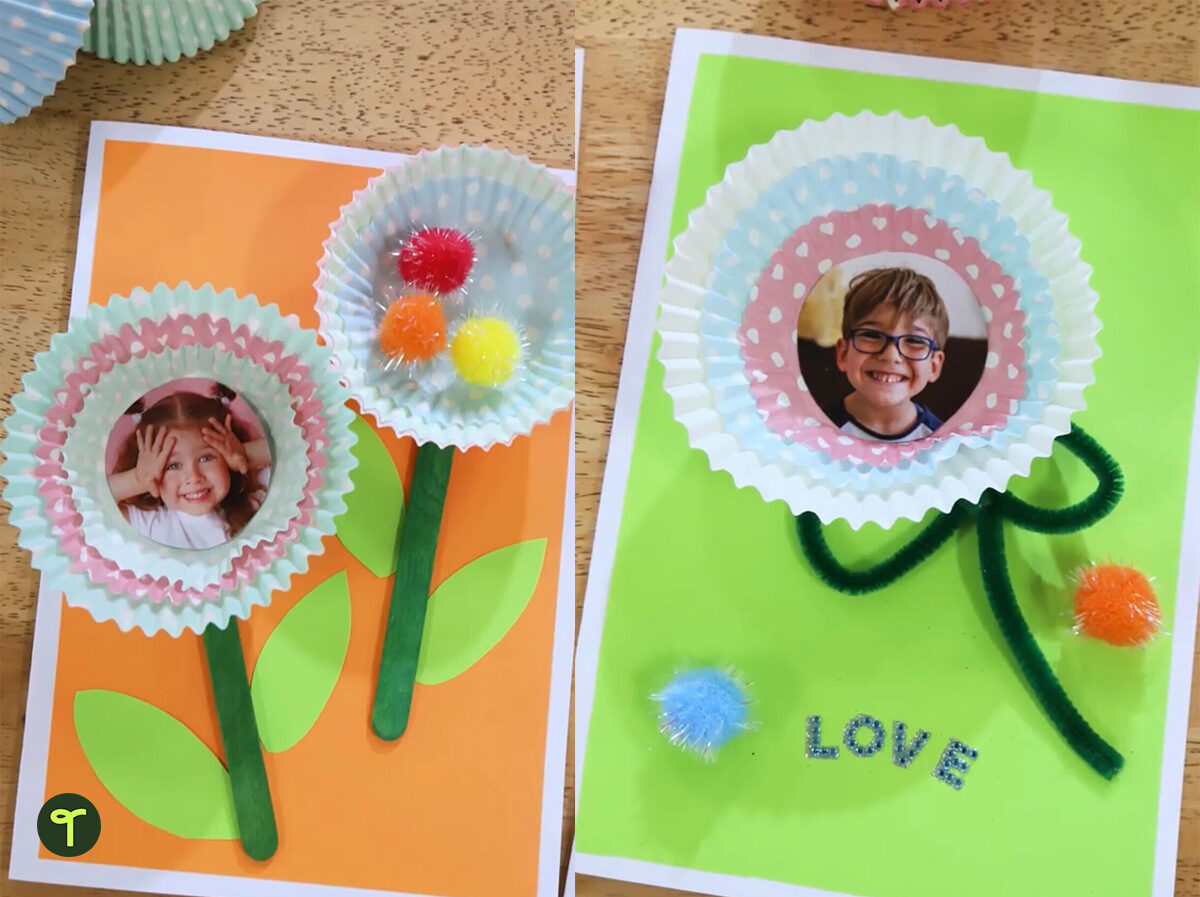 Supplies:
Cupcake liners (different sizes)
Photo of each student cut into small circles
Glue
Craft sticks
Green foam sheets or green paper
Green paint and paintbrush
Instructions:
Fold a piece of cardstock in half.
Paint craft sticks green.
Cut small leaves out of green foam sheets or green paper.
Have students decide if they want one or two flowers to go on their cards, and glue cupcake liners — big first, then smaller — to form the blossom of a flower on the front of their cardstock.
Glue the green craft sticks below to form the stem.
Glue leaves on either side of the stem.
Decorate and fill out the card to the special person they want to celebrate this Mother's Day or Father's Day!
Check out the Teach Starter Instagram for a video of the cards being built for more instructions!
Don't have time for this craft? Don't worry!
Teach Starter created special person cards for the classroom. This way, you can encourage your students to practice their letter-writing skills, but leave the person they want to write that letter to up to them! It's a perfect gift for anyone … on Mother's Day, Father's Day, or well, any day! You can also print our Special Kind of Love template for older students to practice writing about their feelings.
Read About Families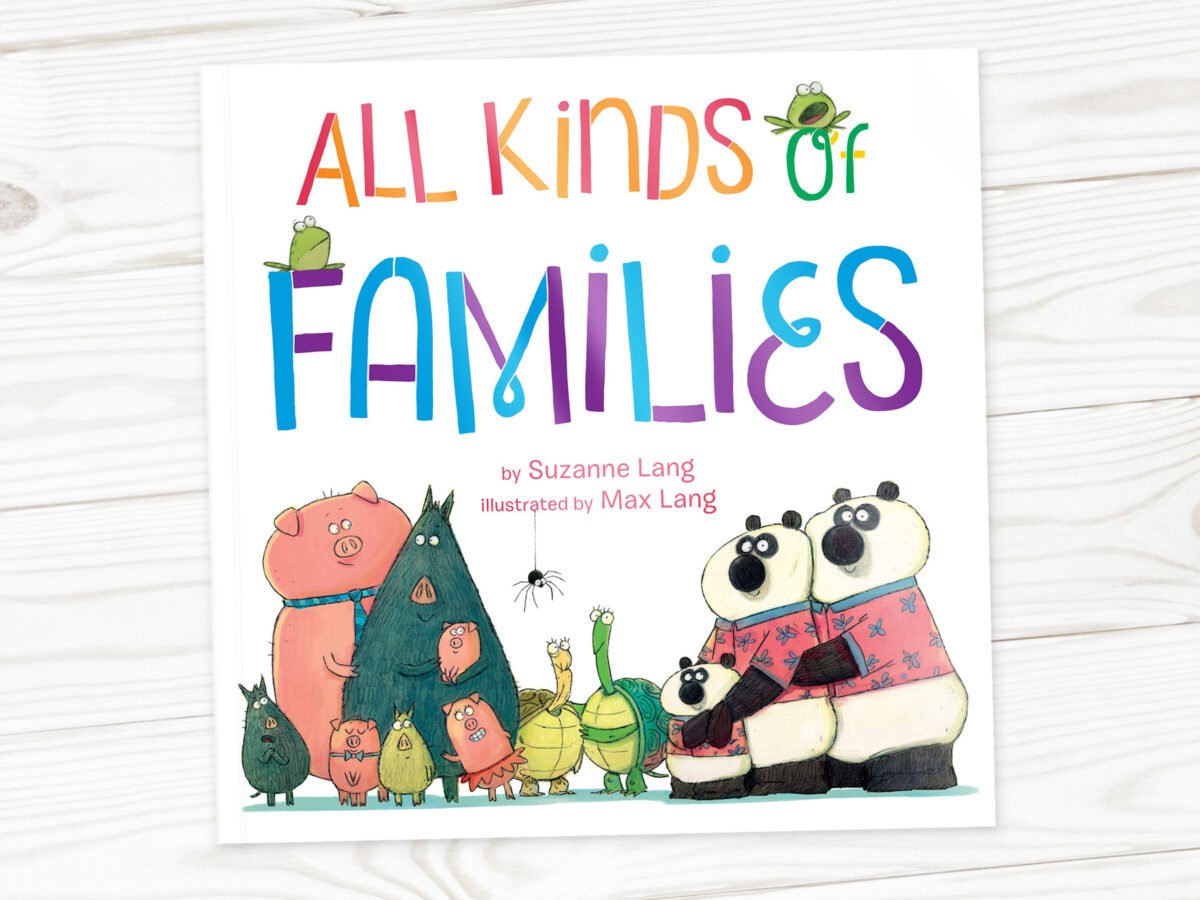 One of the best ways to make sure kids feel seen and to educate others is to ensure your classroom library features books that are inclusive, and this time of year, that means books that are inclusive of the various family structures that exist in the world.
A few favorites to consider adding to your classroom book nook:
Focus on the Love
Whether your students have two moms, two dads, live with a grandparent, live with a foster parent, or well, just about any other kind of family, here's hoping they've got plenty of love in their home. And they can give that love back with this fun love heart waterfall gift that will help them practice their scissor skills.
Watch the video below for all the action:
Write Poems About … People
Whether your students want to celebrate a foster mom, a grandparent, or even Dad on Mother's Day, they can practice their poetry skills while doing it!
A concrete poem in the shape of something their favorite person loves like a flower or favorite food.
A sensory poem to describe their person.
An acrostic poem using the letters in the person's name — or print out this free LOVE acrostic template for each student to use as a scaffold.
Talk About Families
It's tempting to focus activities this time of year on just one parent or another, but learning about family is an important step for elementary students to make sense of their place in the world. Mother's Day and Father's Day offer an opportunity to focus on discussions of families as a whole, identifying the many different people who can make up a family, and guiding students to develop acceptance of different family structures.
Students can write a book all about what makes their family special with our customizable "All About My Family" mini booklet, then take it home to present as a Mother's Day gift or Father's Day gift to that special person or people in their life.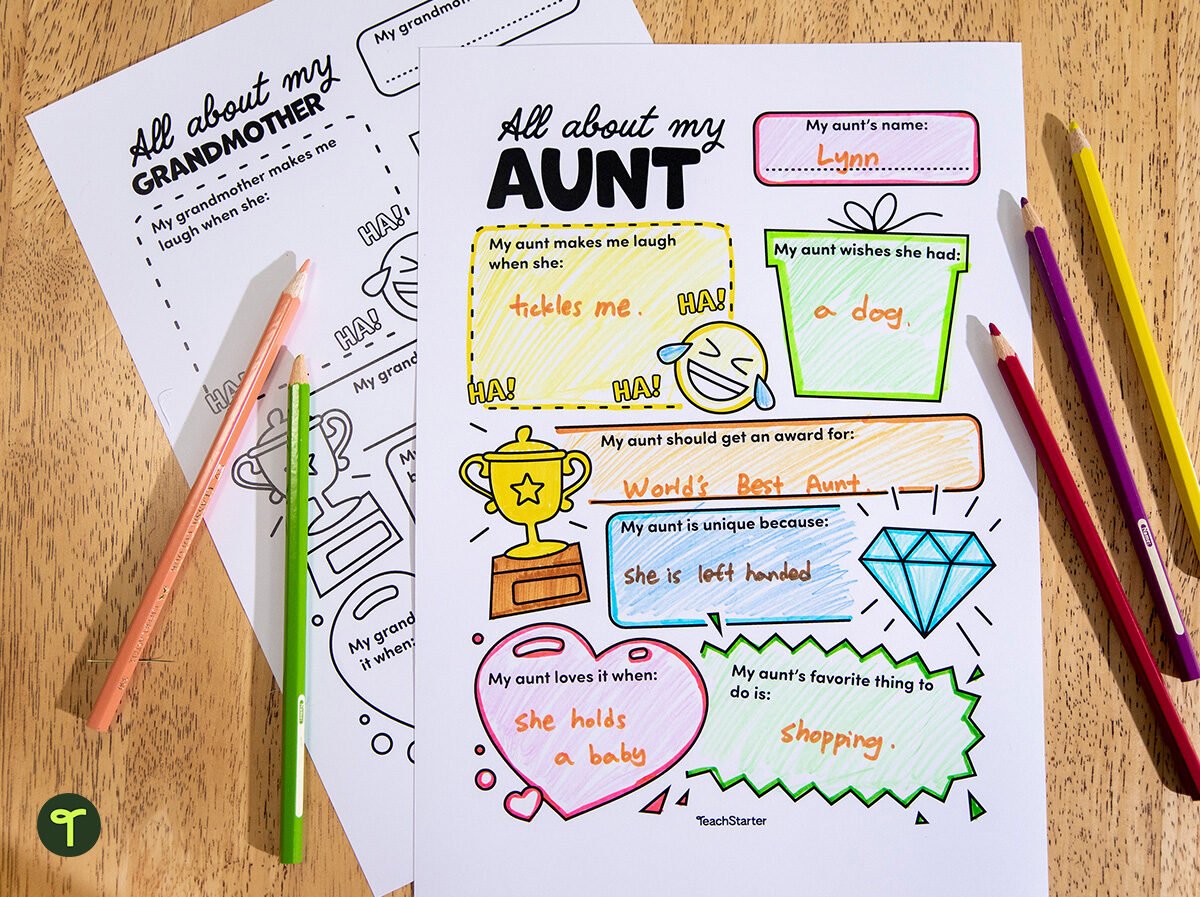 Planning to hand out the ever-popular "all about my mom" template this year? We've added all about my grandma, all about my aunt, and more to make sure everyone is included.
Banner image via shutterstock/wavebreakmedia