It's almost that wonderful time of year — the time when we honor moms and mother figures for their care, love, and support. With the world we're living in, you may be worried that not all of your students will be able to complete a craft or gift to give to their mothers while they're undertaking remote learning. But don't fear; there's a perfect Mother's Day craft for kids learning in the classroom and kids who are remote schooling!
Take a look at this beautiful flower craft for kids – Fabulous Florals – Paper Towel Roses Craft Activity.
This flower craft for kids is a quick, easy, and engaging activity that can be completed anywhere – even at home. It's also a great science experiment, teaching kids about how colored water travels through the tiny gaps between cellulose fibers in paper towels. 
Your students' mothers will love to receive this colorful bouquet of roses! This activity uses basic equipment and materials that you can find in your kitchen.
---
Flower Craft for Kids – Paper Towel Roses
All you need to do is download our Fabulous Florals – Paper Towel Roses Craft Activity, and send the PDF via your online learning platform.
These colorful roses can be created to reflect the personality of your students. All they need is some food coloring and a little bit of imagination! An interest in science doesn't hurt either!
Make as many or as few roses as you require.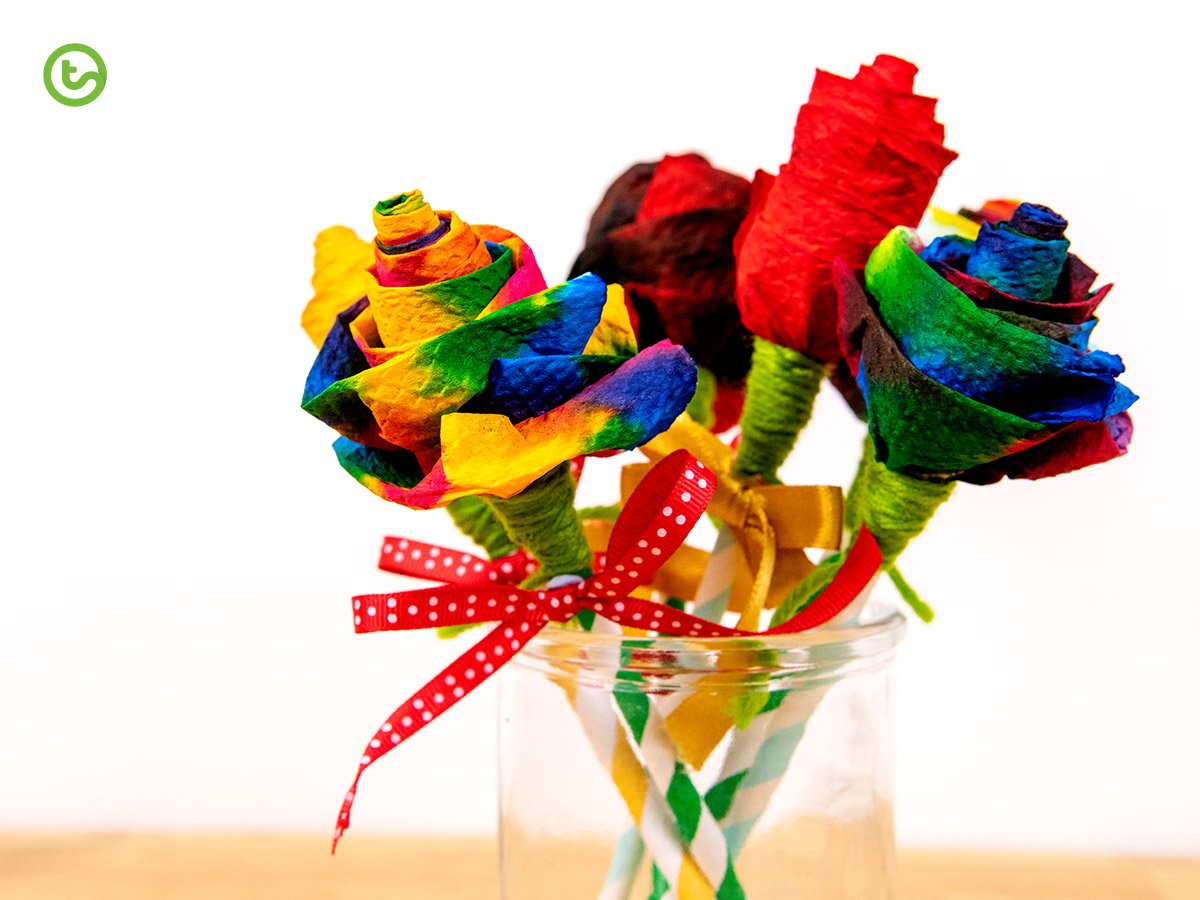 You can choose an eclectic, multi-colored style or a more traditional single-color rose. Want to incorporate a lesson on primary and tertiary colors? You can combine colors for an even more exciting bunch!
The wonderful thing about this activity is that it can be completed independently (depending on the age of the child of course!). That means that moms in isolation don't have to make their own Mother's Day roses even if students are learning remotely.
Tip: It might be a good idea to wear an apron or art shirt, and to complete this activity outside so that you don't risk staining anything with food coloring.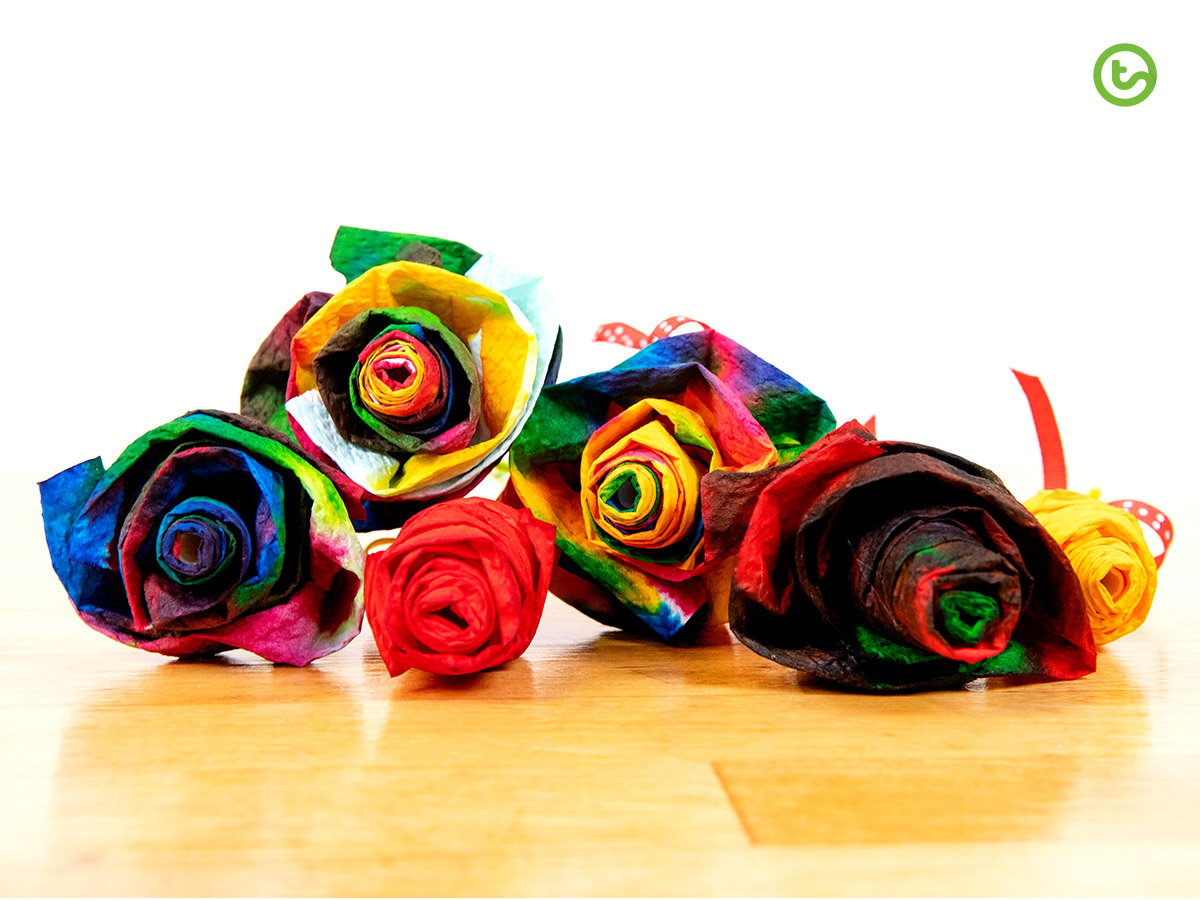 The paper towel rosettes look just like real roses – but they'll last a whole lot longer. The perfect thing to make mom feel valued and special!
---
If you're looking for more Mother's Day craft ideas, check out our Mother's Day Resource Collection.
Or, why not take a sneak peek at some of these activities?
teaching resource
A Mother's Day gift box template.