Templates and resources to create a Substitute Teaching Folder for your classroom.
Organize all the information and resources substitute teachers may need when they come into your classroom in one organized folder!
This resource pack includes a couple of suggested resources that could also be included in the sub folder you leave behind for your substitute to help them manage the day in a brand-new classroom.
These substitute teaching folder templates include the following dividers and editable templates:
Student Information – class list, student profiles, medical plans, behavior plans, and education plans.
Schedules – daily schedule and bell schedule.
Classroom Information – where to find materials, name badges, and first aid kit location.
School Information – map of the school and school contact list.
Procedures – arrival and dismissal procedures, assembly procedures, lockdown and fire procedures, and rainy day procedures.
Passwords – student computer logins, teacher login details, and photocopier PIN.
Timetables – specialist lesson timetables.
Behavior – class rules, attention getters, and rewards.
Activity Ideas – some of your favorite classroom games and activities.
Feedback Forms – end of day feedback form templates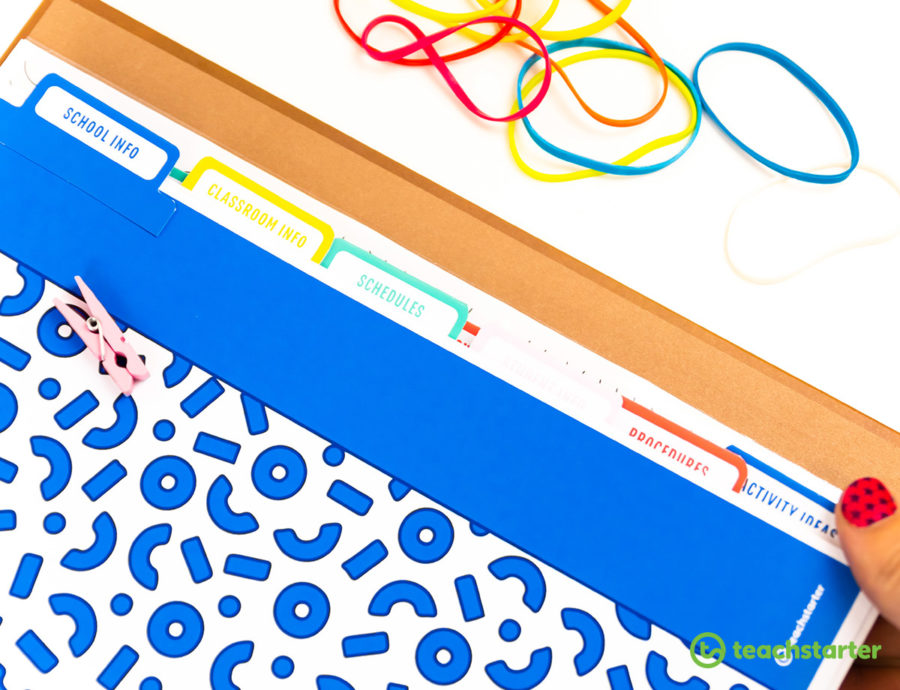 Teacher Tip: Pair these templates with one (or BOTH) of the following:
A While You Were Gone Substitute Template for your sub to update you on what happened while you were out of the classroom.
 Class Behavior Tracker – Ice Cream Template and Class Behavior Tracker – Flower Template — a great way for you to find out quickly how the day went and to reward your students upon your return.