Turn your language learners into vocabulary superstars with a fun antonym crossword puzzle.
Grab and Go Antonym Crossword Puzzle!
Introducing our newest addition to our collection of instructional resources: the antonym crossword puzzle! As a teacher, you know how important it is for students to have a firm grasp of language and vocabulary. With this worksheet, students can have fun while learning important concepts.
This resource includes ten words for students to read and determine an antonym for. We have also included a word bank for students to work from.
Download and Print Your Opposite Words Crossword
You're just a click away from getting your new resources! Use the dropdown arrow on the Download button to select the Editable Google Slides resource file or the quick-print PDF version.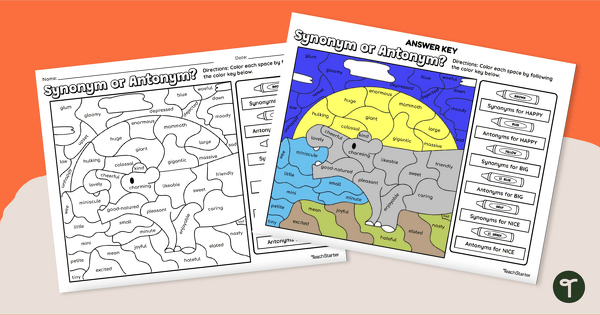 teaching resource
Reveal the hidden picture and practice using synonyms and antonyms with a vocabulary color-by-code worksheet.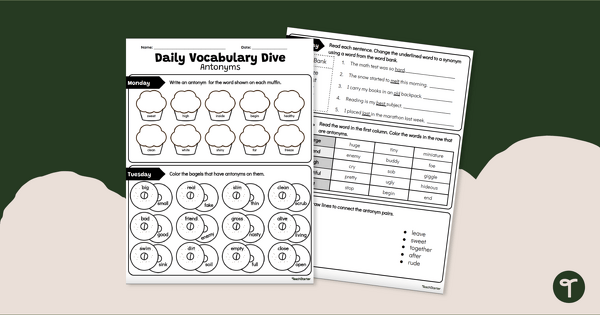 teaching resource
Give your students a daily dose of vocabulary practice with a five-day Antonym Review Worksheet.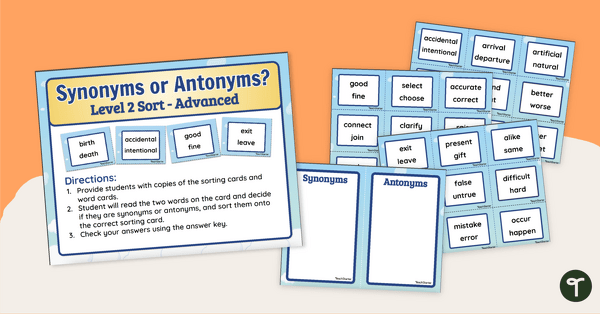 teaching resource
Identify synonyms and antonyms with a sorting activity designed for upper elementary students.