Practice identifying the symbols found on a map with a map symbol matching activity.
Identifying Map Symbols for Elementary Grades
What do all those symbols on maps stand for? Symbols are small pictures that stand for different features on a map. A symbol is often drawn to look like what it represents. For example, a triangular shape is often used to denote a mountain. A desert is often shown by a group of dots that might look a little bit like sand. A forest could have little shapes that look like trees. A railroad can be shown as a line with bars drawn across it, like a train's track. These are simple ideas for you and me, but they might be confusing for your young map enthusiasts. We're here to help!
Enhance your Geography lessons in elementary grades with a map symbol-matching activity. This resource serves as an excellent introduction or review of the different types of symbols and features found on a map. This resource provides a series of word cards with accompanying image cards to match.
Students will practice identifying map symbols including:
🌎lake, dining, road, hospital, mountain, school, river, police station, railroad, forest, dining, hospital, airport, parking
Through this activity, students will demonstrate the ability to identify the different symbols and features found on a map.
Before You Download
Use the dropdown arrow on the Download button to download the blackline or color PDF or editable Google Slides version of this resource.
Get more handy resources here!  
---
This resource was created by Lindsey Phillips, a teacher in Michigan and a Teach Starter Collaborator. 
Don't stop there! We've got more geography activities we know your students will love: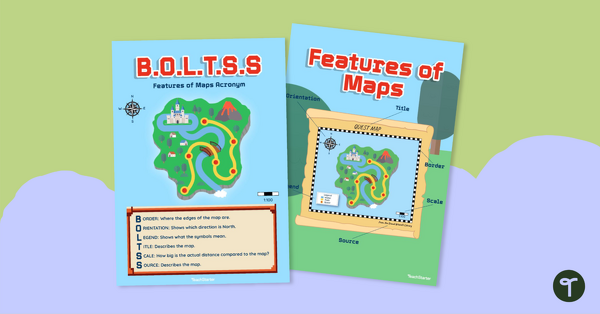 teaching resource
Explore the features of maps using this set of colorful classroom posters.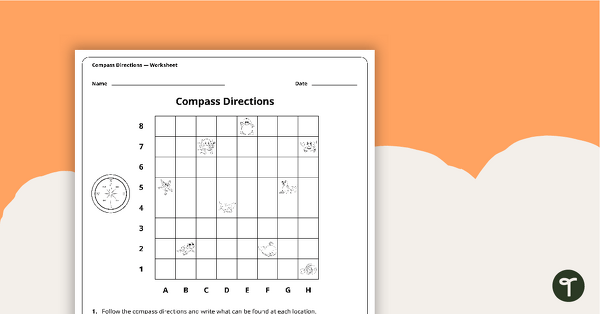 teaching resource
A worksheet to use when exploring grids, grid references and direction.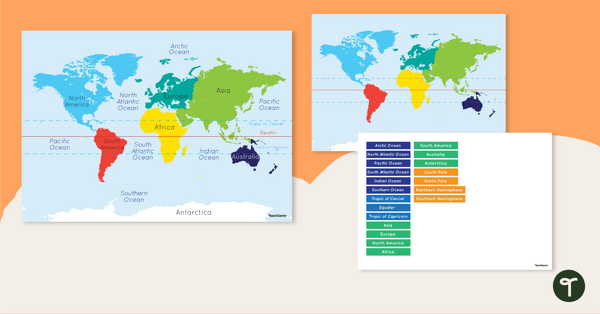 teaching resource
Discover and label the world's continents and oceans with this blank map of the world.