A paper fortune teller template for students to use during social-emotional learning.
Social-Emotional Learning allows your students to connect to their emotions and to others by setting goals, practicing empathy, solving problems, and engaging in positive relationships.
This resource could be used as an icebreaker activity, or a student could use it on their own for mindfulness! 🧘🏽‍♀️
With this activity, your students will think about their emotions, strengths, wishes, and more!
Check out some of our other popular SEL resources below!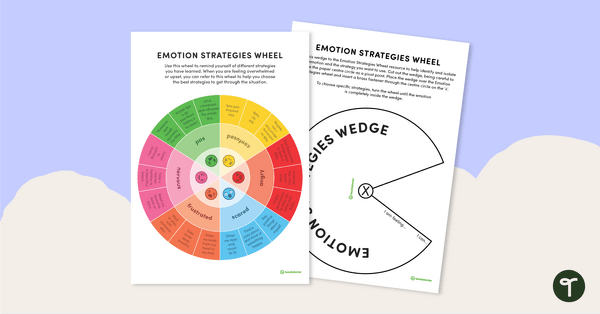 teaching resource
A wheel of strategies that students can use for the various emotions they may experience.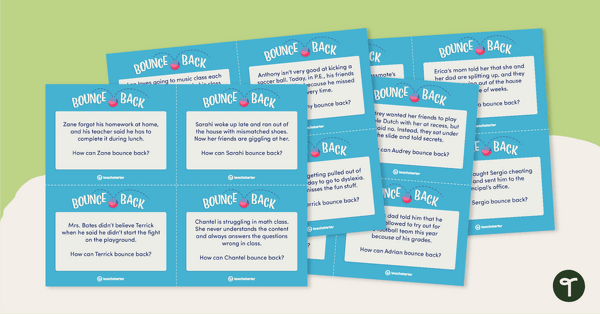 teaching resource
Use this set of 24 task cards when teaching students how to be resilient.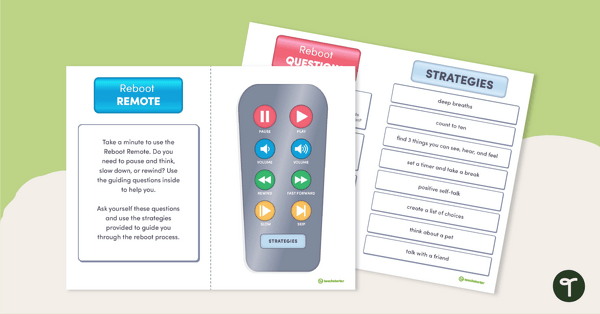 teaching resource
Help students work through tough situations with this remote control template.