Learn about recycling, composting, and sustainable practices for waste management with a fun sorting activity.
What Can Be Recycled? Composted? Trashed?
Are you looking for a fun and interactive way to teach your students about the importance of recycling and waste management? Look no further! A sorting activity can be a great tool to help your students understand which materials can be recycled, composted, or disposed of properly. 
With this hands-on approach, your students can gain a deeper understanding of the impact their actions have on the environment and learn how they can make a difference in their own communities. So let's get sorting!
Download and Print Your Earth Day Activities
You're just a click away from getting your new resources! Use the Download button to select the download the quick-print PDF file.
Need more? Try out these sustainability and recycling resources in your classroom today!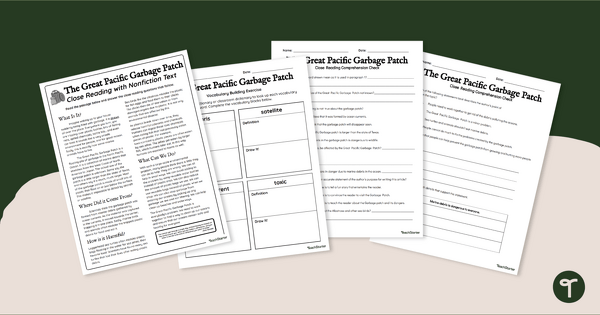 teaching resource
Read and learn about the Great Pacific Garbage Patch with a reading comprehension passage and worksheet pack.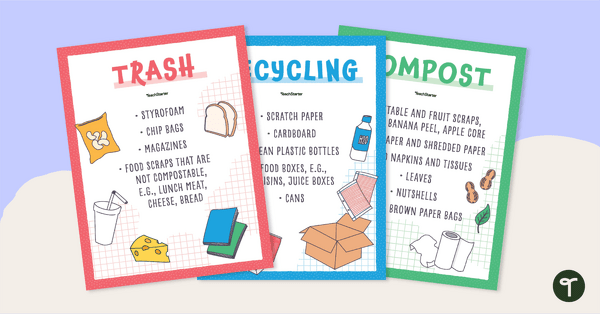 teaching resource
Remind your students where to put their waste with these trash, recycling, and compost posters.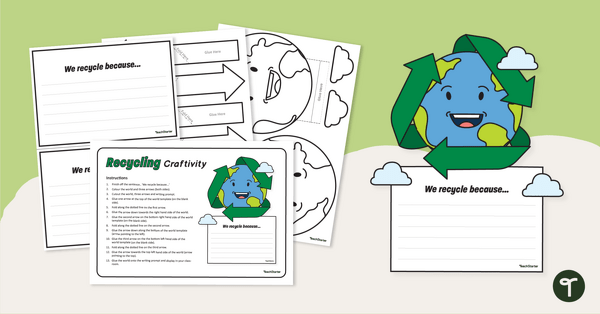 teaching resource
Write about why we recycle and create this recycling craft to display in the classroom.