It can be tricky for learners who have had a big break to assimilate back into the classroom. They may be very out of practice with the rules, routines and structure that a day at school entails! Not to mention, having to put their brains to work after a  long break can really test some kids' limits. Teachers are often at a loss as to how to engage students after they've been away for an extended period of time.
Kids who may find learning difficult often find the transition back into the classroom harder than most.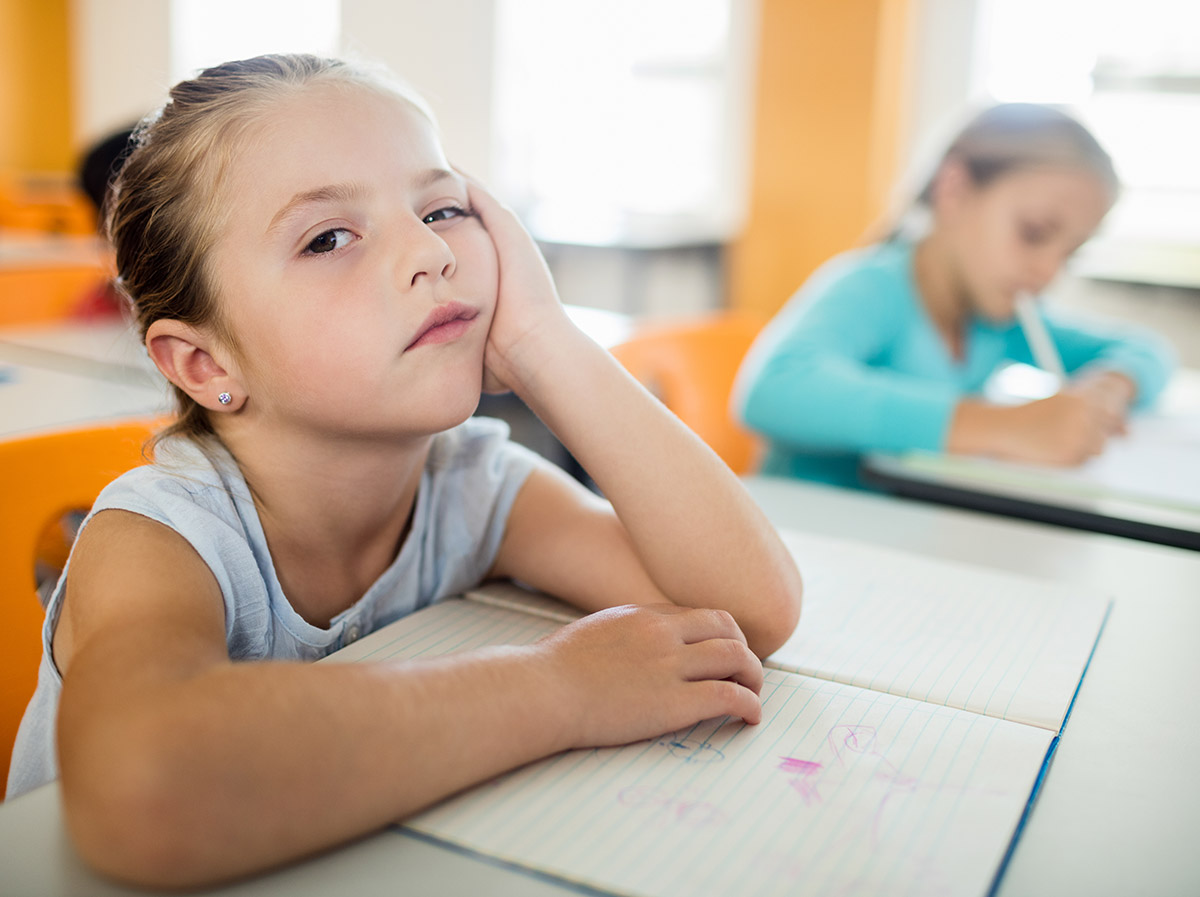 wavebreakmedia/shutterstock.com
So, how can we fire up these kids to get them excited to learn? How do we re-engage them, and help them get back into the classroom?
How to Engage Students
When I was teaching a class of mixed-ability Grade 4 students, the first few weeks after each holiday were a fun time. Most of the kids were raring to go and eager to dive into their new topics. Some, however, hadn't so much as read a story over the holiday break! Their brains needed to be switched back into work mode.
Fortunately, there are a few tried and tested methods to capture the engagement of your students who are reluctant to push themselves back into learning.
---
#1 Let Them Know You Missed Them
Of course, we always miss all our students when we don't get to see them for a while! Let your students know exactly how glad you are that they are back. Re-establishing a relationship with students who may not have thought about school very much while they were away is the most important thing to do when they come back into the classroom.
When a child who finds learning tricky returns to school, they often only focus on the negatives.
How much hard work are they are going to have to do? Can they cope with the feelings of anxiety and failure that may come along with it? Helping our students remember that they are a valued member of the class, regardless of their learning outcomes, is the first step to turning their attitude around.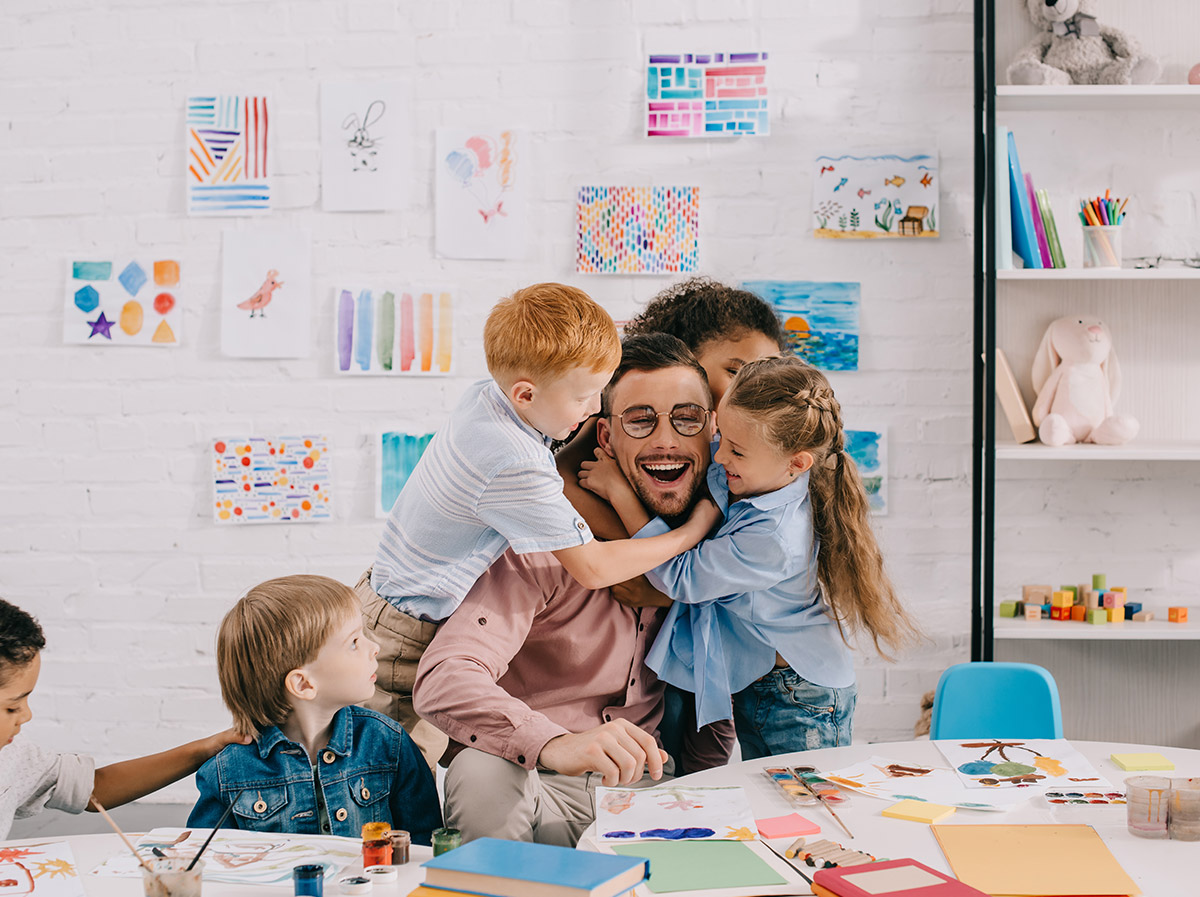 LightField Studios/shutterstock.com
When you've had a number of students away, this just means you have to do this on a larger scale! Single them out as individuals throughout the first day and tell them how much you missed them. They have been seen and recognised, and they are valued!
---
#2 Get Them Moving
Chances are that your students have been a little more active than usual while away from the classroom. Whether they've been on holiday or learning from home, adjusting back to classroom life might be difficult for more of the 'busy' bodies in the class! They may need more breaks to move their bodies than you are used to.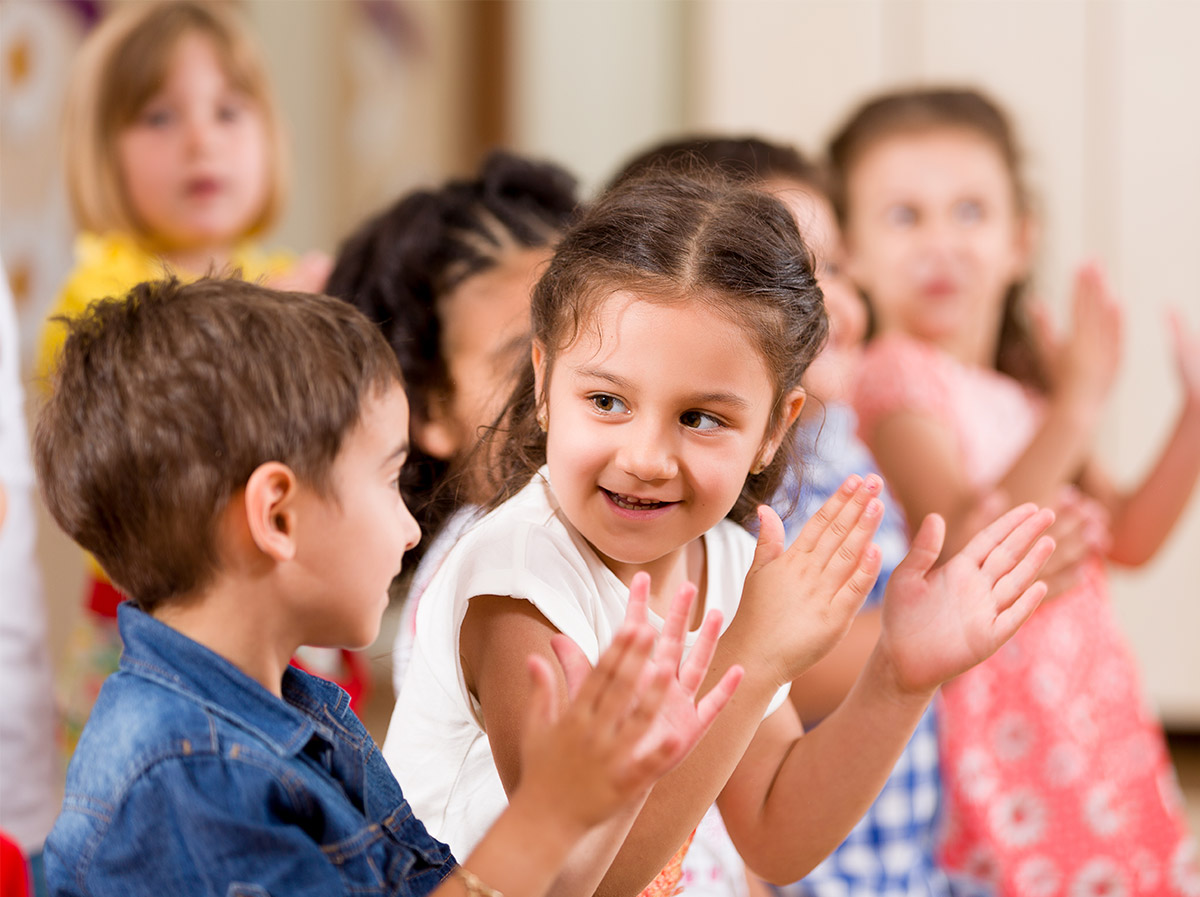 Fh Photo/shutterstock.com
Getting their bodies moving during the day doesn't have to take away from all the learning you need to do! Why not employ some active learning games into your class schedule to help them stay focused, move their bodies and remind them how much fun learning can be? Our Active Learning Resource Pack has a tonne of fun activities for you to share with your class.
---
#3 Provide Opportunities for Productive Socialising
Sometimes, an extended absence from the classroom can cause kids to feel lonely. Without a doubt, that first day back will have your students a little giddy as they catch up with their friends and share all that they've experienced! And the chances of this excitement being contained to break time and the playground are not very high.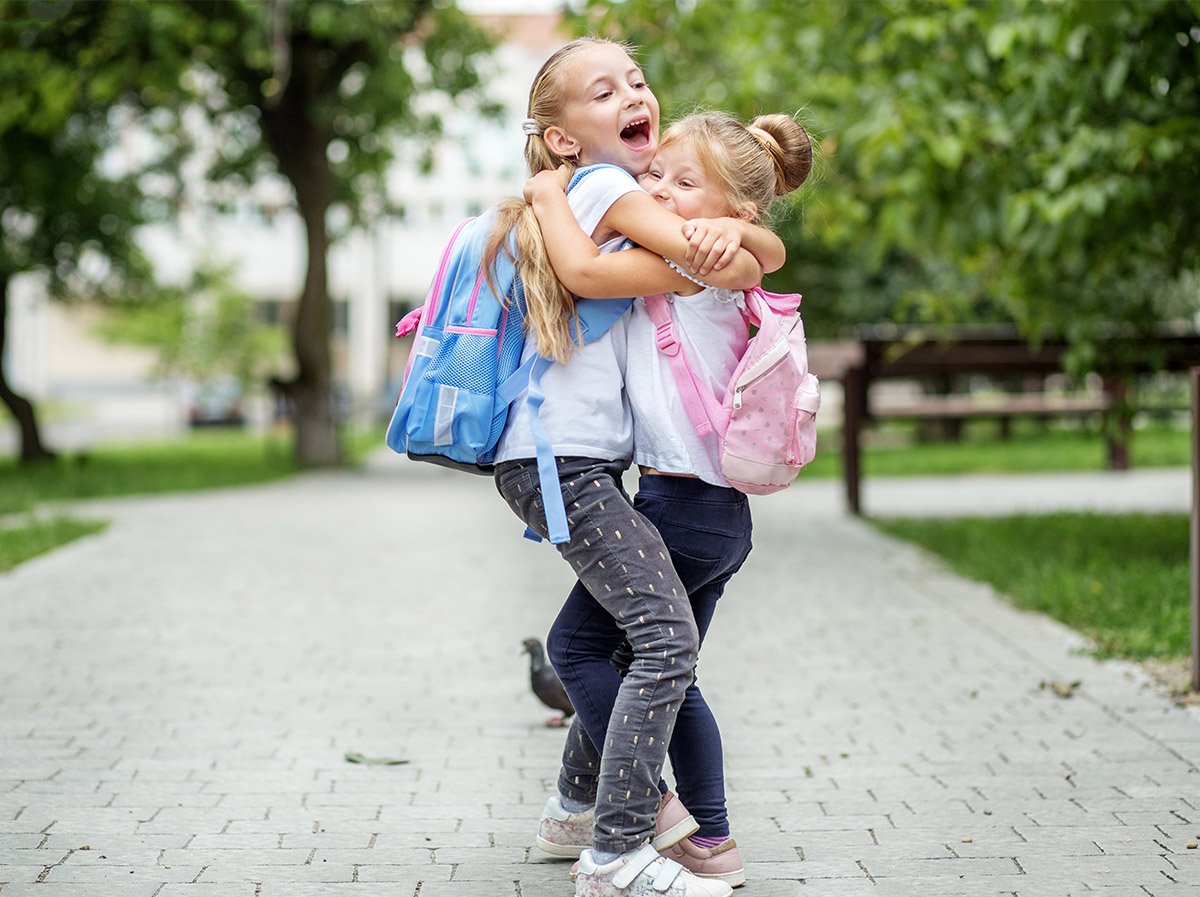 OlhaTsiplyar/shutterstock.com
Pre-empt their bubbly excitement and let them socialise in the classroom in a productive way.
Why not provide fun, engaging activities to help them reconnect with their classmates while they're learning? Group activites, such as STEM challenges will ensure they are learning together while they reacquaint themselves with their friends.
Other ideas for fun group activities could include creating a group persuasive advertisement for why school is an awesome place to learn!
---
#4 Link to Their Experiences
The reason for an extended absence for some children may have been traumatic or confusing. Perhaps they had a sick relative or were sick themselves. They may have simply woken up one morning, and had their whole routine turned upside down by a school closure.
This may lead your students to feel apprehensive about returning to school. What happens if they've missed too much work? What if something at school has changed? Will the teacher understand what they've been through while they've been away?
Show your students that their feelings are valid with the poem Back to School Today, written by our very own resource creator, Stephanie Mulrooney. Your students will appreciate having their thoughts addressed, and it will help them to see that they aren't alone!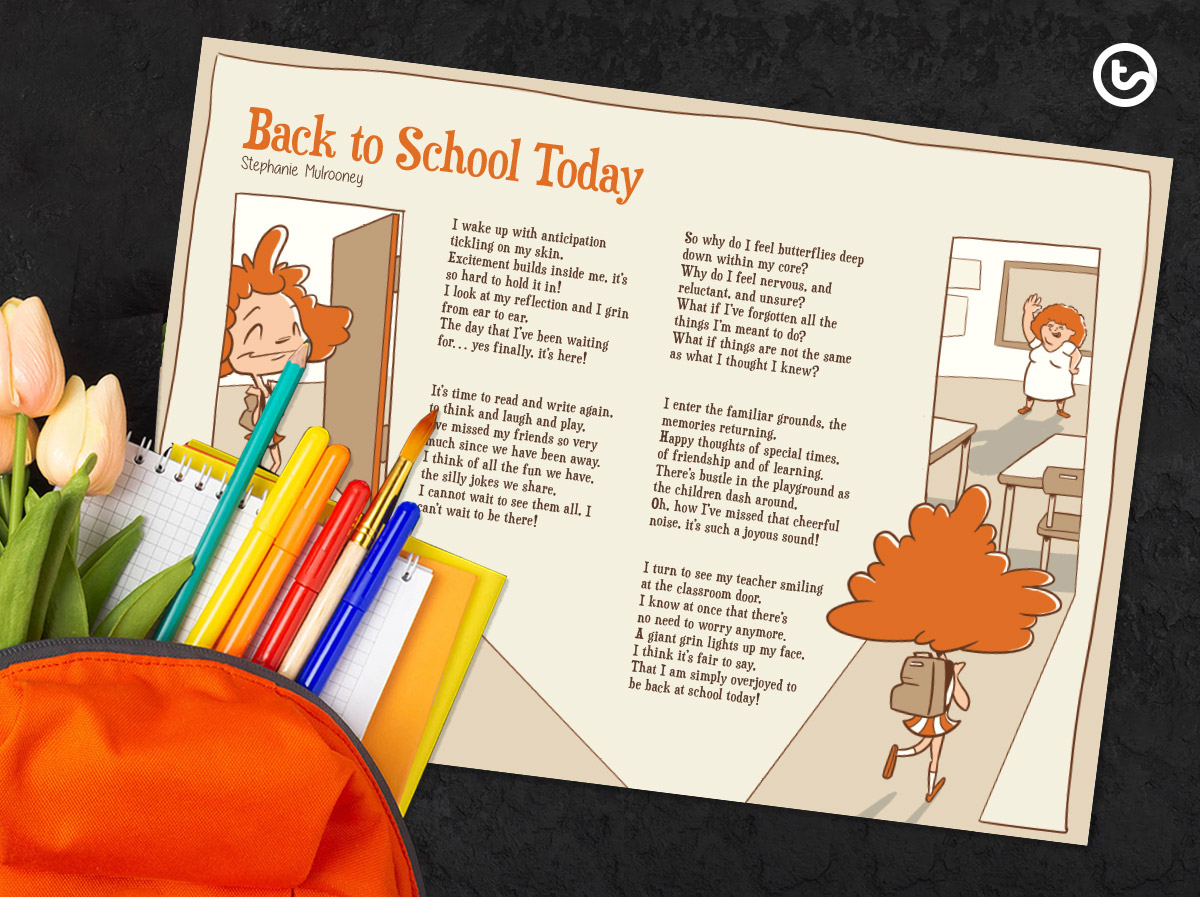 For some wonderful class activities to do with this poem, read Ali's blog Back to School Poem | Reduce Anxiety in Children.
---
#5 Make Yourself Available
Once your students have started off their school work, make sure you check-in and see how they're going. If you've set them work to be completed while they were away, they may not have done it – and even if they did return work to you, that doesn't mean they understood it!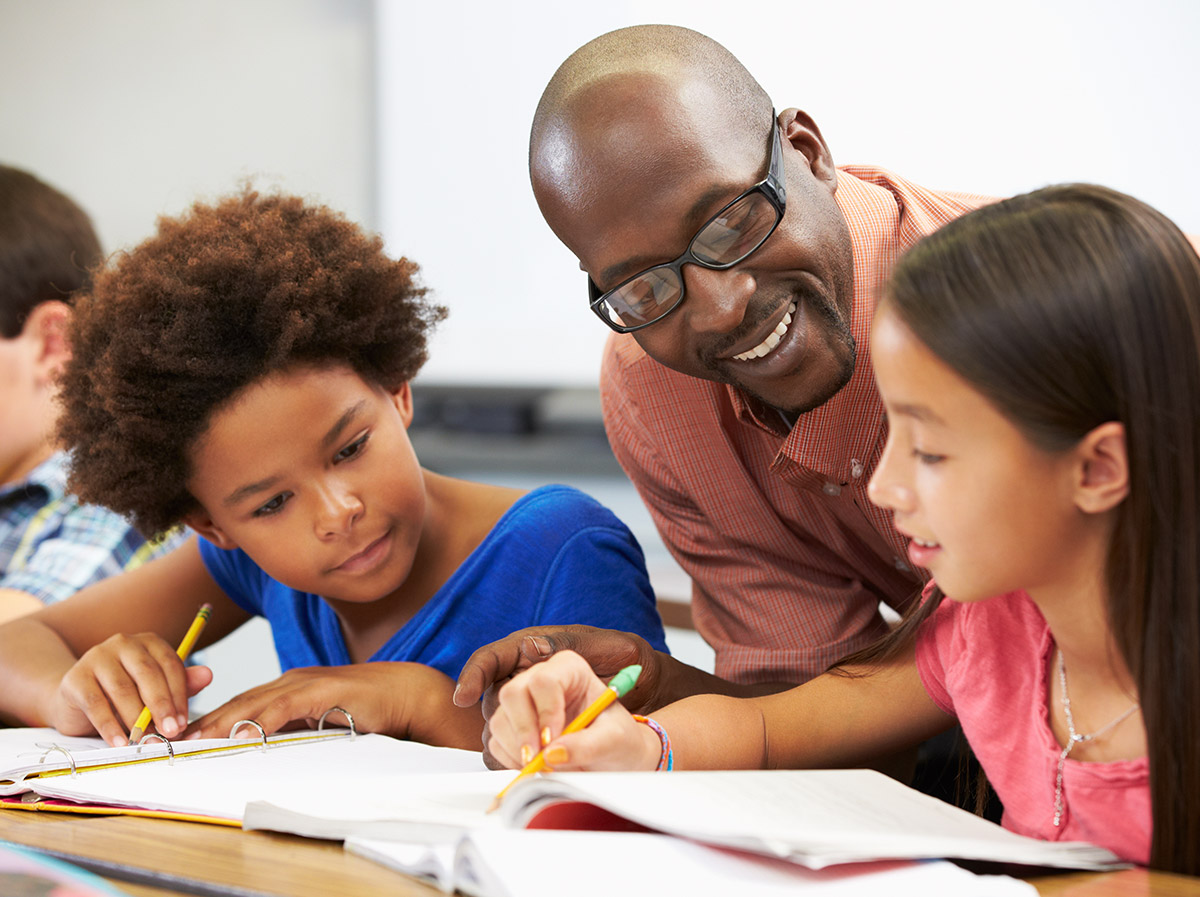 Monkey Business Images/shutterstock.com
While I'm sure you're always vigilant in monitoring your students' understanding of the work you set, pay close attention to those students who have missed chunks of content. Pre-emptively approach them to help them out so that they know there's a safety net to get them back on track if they need it. You may even need to schedule additional study catch-up times with certain students after school or at break time until they are back on track. It will be worth the extra work in the long run when they are engaged and keeping up with the rest of the class!
---
#6 Positive Affirmations and Reinforcement
Finally, once your students are back on track with their learning, make sure you let them know how much you appreciate their hard work. Some positive affirmations can go a long way to helping your students remember that they have the power to get over the speedbumps in the road to learning!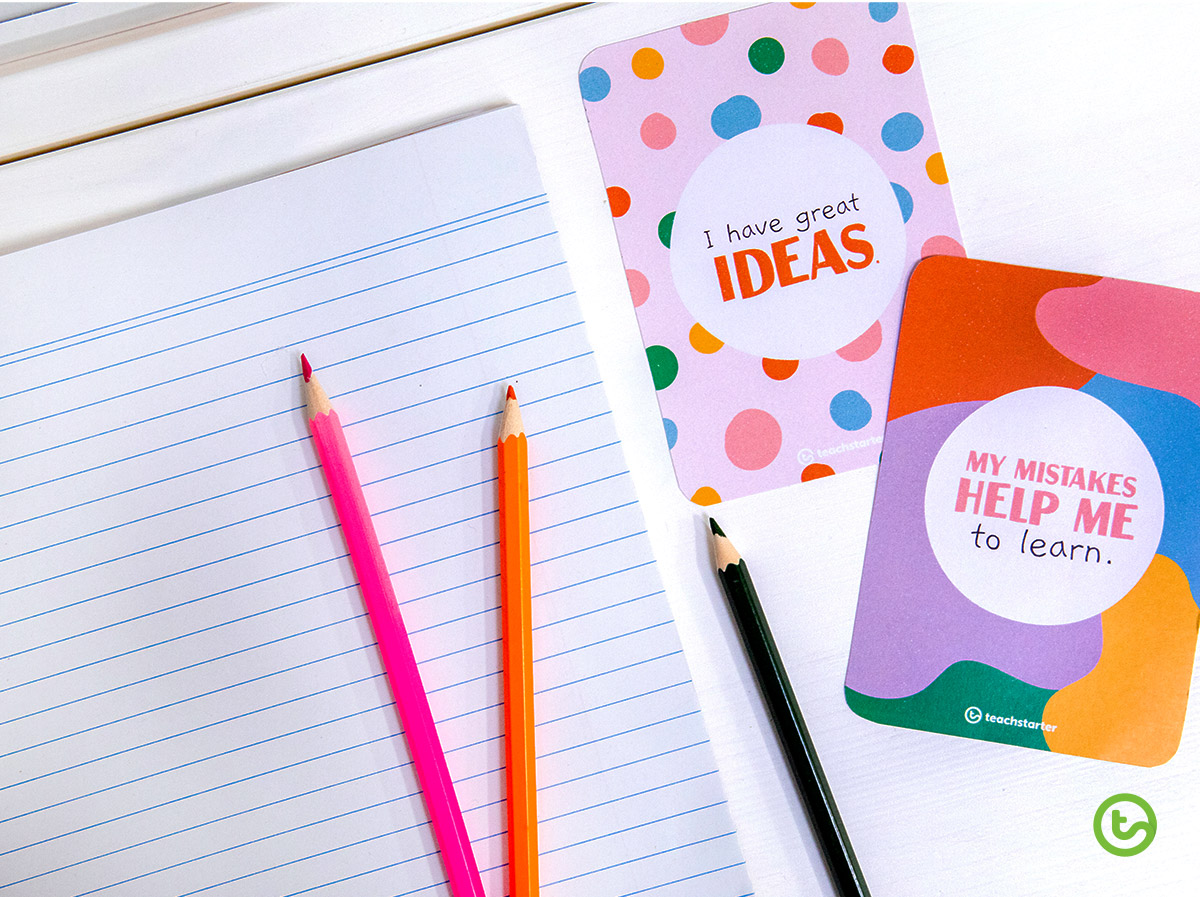 Giving your students one of our Positive Affirmation Cards for Kids will remind them to stay on track and push through the challenges they may have with their learning.
---
As always, communicating with your students' parents during and after an extended absence is vital to your students' success!
Share your success stories in the comments section below.
Banner image: Suzanne Tucker/shutterstock.com