Consolidate your students' understanding of end sounds with this set of 15 task cards.
The ability to segment and blend the separate phonemes in words is a fundamental aspect of phonemic awareness. This resource encourages students to identify the final (end) sound in a range of CVC words.
The CVC words included in this resource are: fan, pan, bat, sad, web, pig, cat, sun,
mop, log, box, bed, van, dog, jam.
Using This Resource
Print the resource on thick card. Cut the word and letter cards and laminate for extra durability.
Shuffle the letter cards and lay them face up in the middle of the playing area.
Choose a picture card.
Say the word, and break it into its phonemes.
Find the correct final sound and place it inside the box.
Blend the phonemes together to read the word.
Continue until you have no more cards left.
Get More Out of This CVC Word Game
Why not turn this activity into a game that gets your whole class or small group playing along! 
Swat! 
Provide a small group of students with a fly swatter. Show the students a picture card and have them say the word as a group. Students then swat the card for the missing letter that matches the end sound. The first student to swat correctly wins!
Match Me If You Can
In your literacy group, give each student 3 letter cards that only they can see. Then, show the students a picture card and have them say the word as a group. The student who has the card for the missing end sound lays it down to complete the word. The first person to get rid of all their cards is the winner!
Before You Download
Use the drop-down icon on the Download button to choose between the PDF or Interactive Google Slides version of this resource.
---
This resource was created by Lindsey Phillips, a Teach Starter Collaborator. 
Looking for more great phonics resources? We have an array of CVC activities right at your fingertips!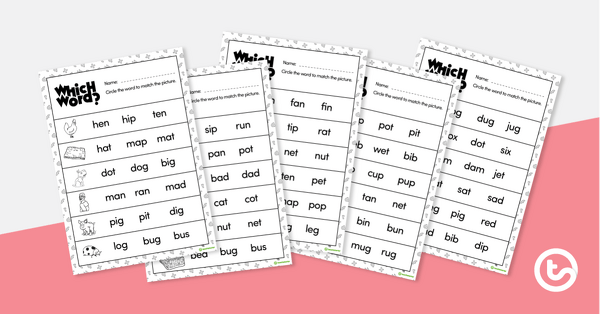 teaching resource
A set of 5 worksheets for students to practise segmenting and blending common CVC words.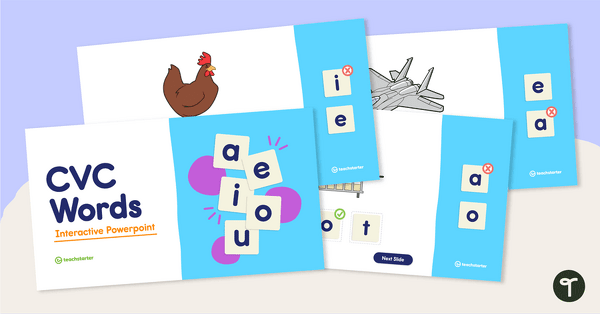 teaching resource
An interactive PowerPoint for students to practise reading CVC words.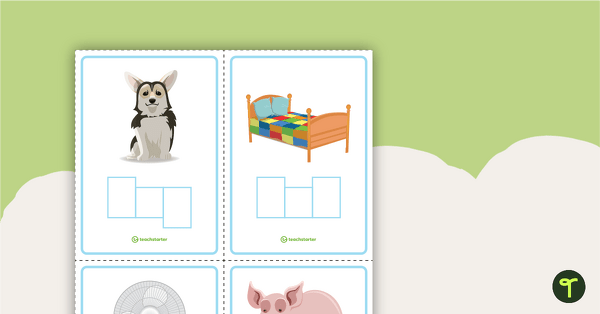 teaching resource
A set of 24 CVC word shape task cards.