Play a whole-class game to review common homophones and their meanings.
Explore Homophones with a Whole-Class Game
As a teacher, it can sometimes be challenging to come up with fun and engaging lesson ideas for certain areas of the curriculum. As a result, we often find ourselves reaching for the standard worksheet. If you're teaching homophones to your students, Teach Starter is here to help you keep your lessons fresh and exciting with our whole class 'I Have, Who Has?' Homophones Game!
These games are a great way to get your whole class involved and engaged with your lesson's content, whatever it may be! They make a great whole-class revision activity at the beginning of a lesson, a fun lesson wrap-up activity to double-check that all that new content has been absorbed, or even as a quick brain or movement break at any time within the school day!
How to Play This Homophones Game
Print, cut and laminate the cards.
Students sit at their desks, or in a circle on the floor.
Give each student a card. Students may need to play in smaller groups, depending on class size.
The student that has the sentence 'I am the starter' begins the game by standing up and reading their card.
Once they have read their clue, the student that has the matching homophone on their card, stands up and reads what is on their card.
The game continues until the last person reads out, 'I am the winner.'
As your class plays this homophones game more and more, track the time it takes to complete the game. Encourage your class to get faster and faster with each attempt!
The download includes an instruction page and 26 'I Have, Who Has?' cards. If you have more than 26 students in your class, consider pairing a less-confident student with a more-capable student.
Download to Start Playing!
Use the Download button to access the colour PDF version of this resource.
Print the resource on thick card to improve durability. Store all the cards together in a large envelope or ziplock bag for safekeeping.
Click below for more great homophones resources!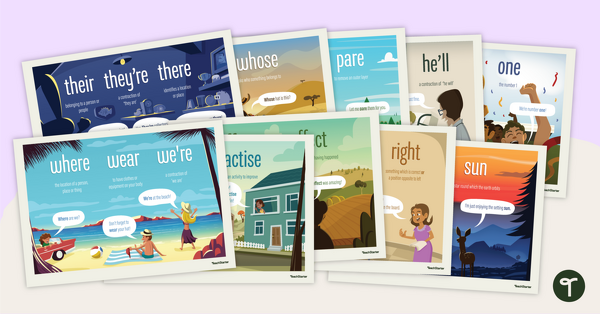 teaching resource
Surround your students with examples of homophones with this set of 20 classroom posters.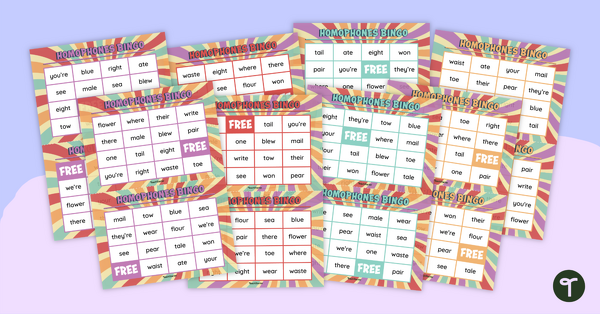 teaching resource
Make learning about homophones and their definitions an engaging whole-class activity with this homophones bingo game.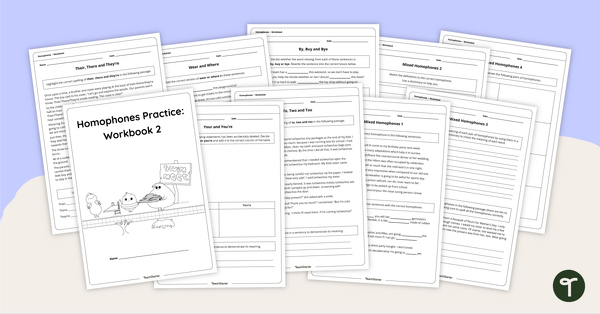 teaching resource
Consolidate your students' ability to recognise homophones in context with this set of 9 worksheets with answers.