A worksheet that requires students to label the parts of speech in sentences.
Use this teaching resource when consolidating student understanding of parts of speech.
Students label the indicated words of the sentences. They write whether the word is a noun, verb, adjective or adverb.
This resource is included in Glorious Grammar (Early Years) Volume 1 – Worksheet Book.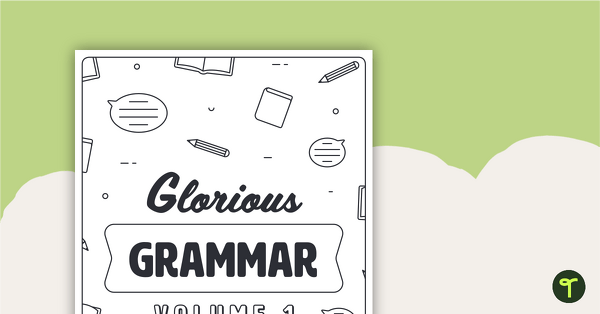 teaching resource
A workbook packed with 50 grammar activities for younger years.