When it comes to bullying statistics in elementary schools, there's a lot of alarming news out there. As much as a third of elementary-aged kids report being bullied "often" at school, and 41% of kids who report being bullied expect it will happen again. But the news isn't all bad. When schools set up anti-bullying programs, the behavior really does decrease. What's more, these days 46 percent — nearly half — of kids tell an adult when they're being bullied at school.
Putting a stop to bullying takes the entire school community, and that includes teachers talking about bullying in the classroom, arming kids with ways to respond and ways to ask for help, and including social-emotional lessons about kindness and empathy. To help open up the conversations, here are some of the best books about bullying for kids to read in the classroom!
Books About Bullying for Kids
Written by teachers with a focus on empowering kids to stand up for others, The Juice Box Bully is about a new student named Pete, who is using bullying behavior on the first day of school. However, the other students decide to call it out and instead of being bystanders, intervene with kindness and assertiveness.

Wonder by RJ Palacio
August is a 10-year-old boy who has a severe facial difference. While he has been home-schooled for most of elementary school, his mom decides it's time for him to head to school. This story captures the thoughts and feelings of August as he is bullied about his looks.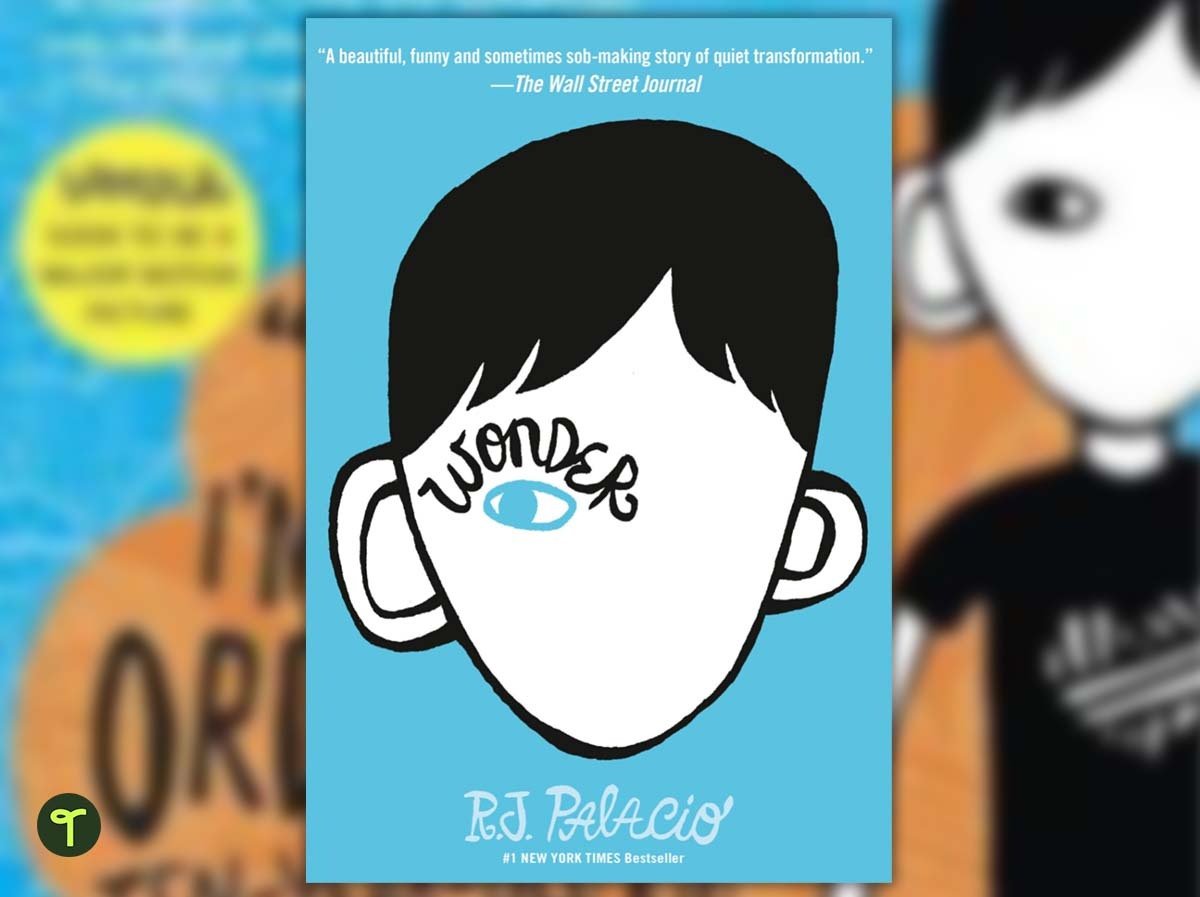 After reading the story, students can sign a pledge to Choose Kind, joining a campaign built around the Wonder after the book was created a movie. In pledging to be kind, students promise not to bully other students but also to be actively more kind! Alternatively, incorporate the National Bullying Prevention Center's anti-bullying pledge.
This book about bullying is told from the unusual point of view of the bullier rather than the bullied. Katie gets caught teasing a school friend and is told to meet with the school counselor. It doesn't take long for Katie to understand how her words have hurt not only the people around her but herself as well.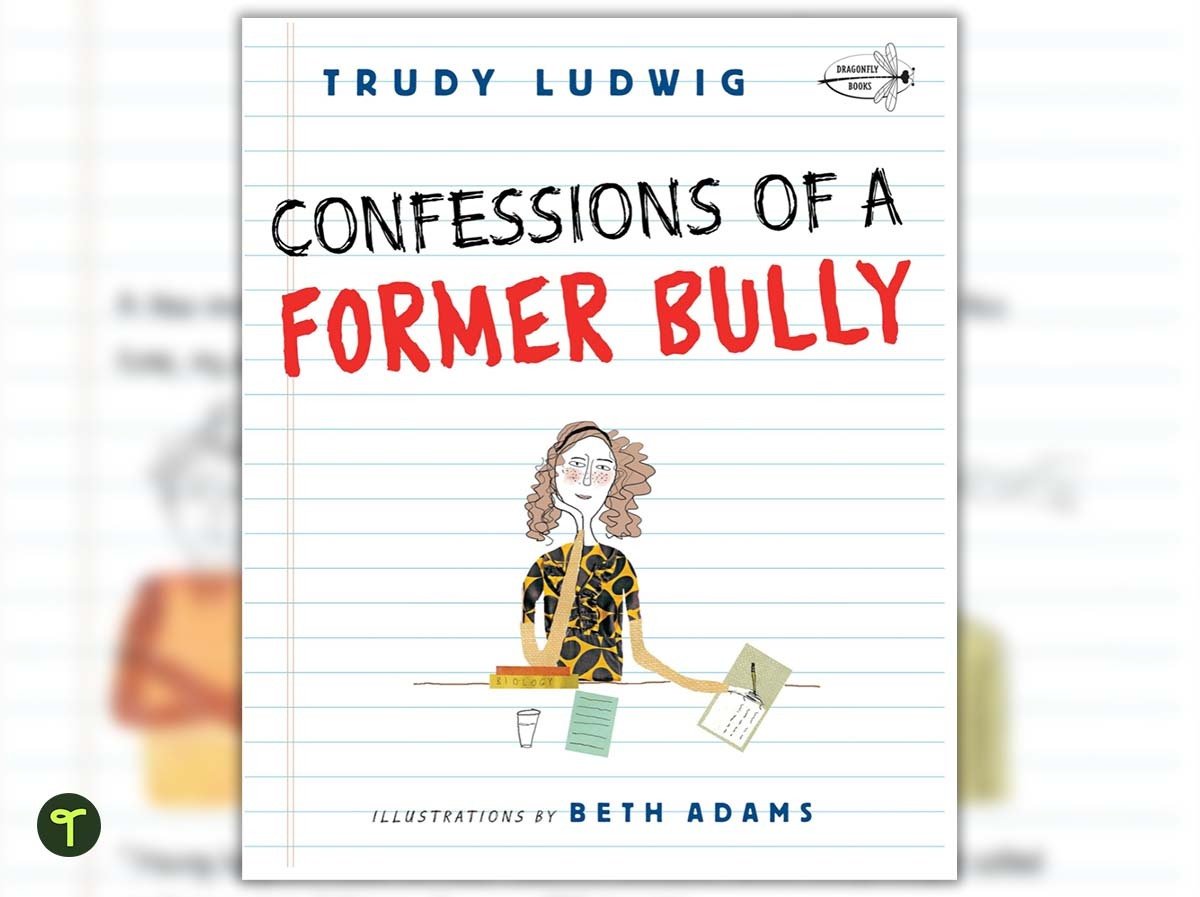 A big part of learning about this heavy topic is also understanding empathy. By teaching empathy in the classroom students learn to understand one another and build friendships based on trust. Teaching empathy could be one of the answers to decreasing bullying.
Stand in my Shoes follows Emily when she asks her big sister what the word empathy means.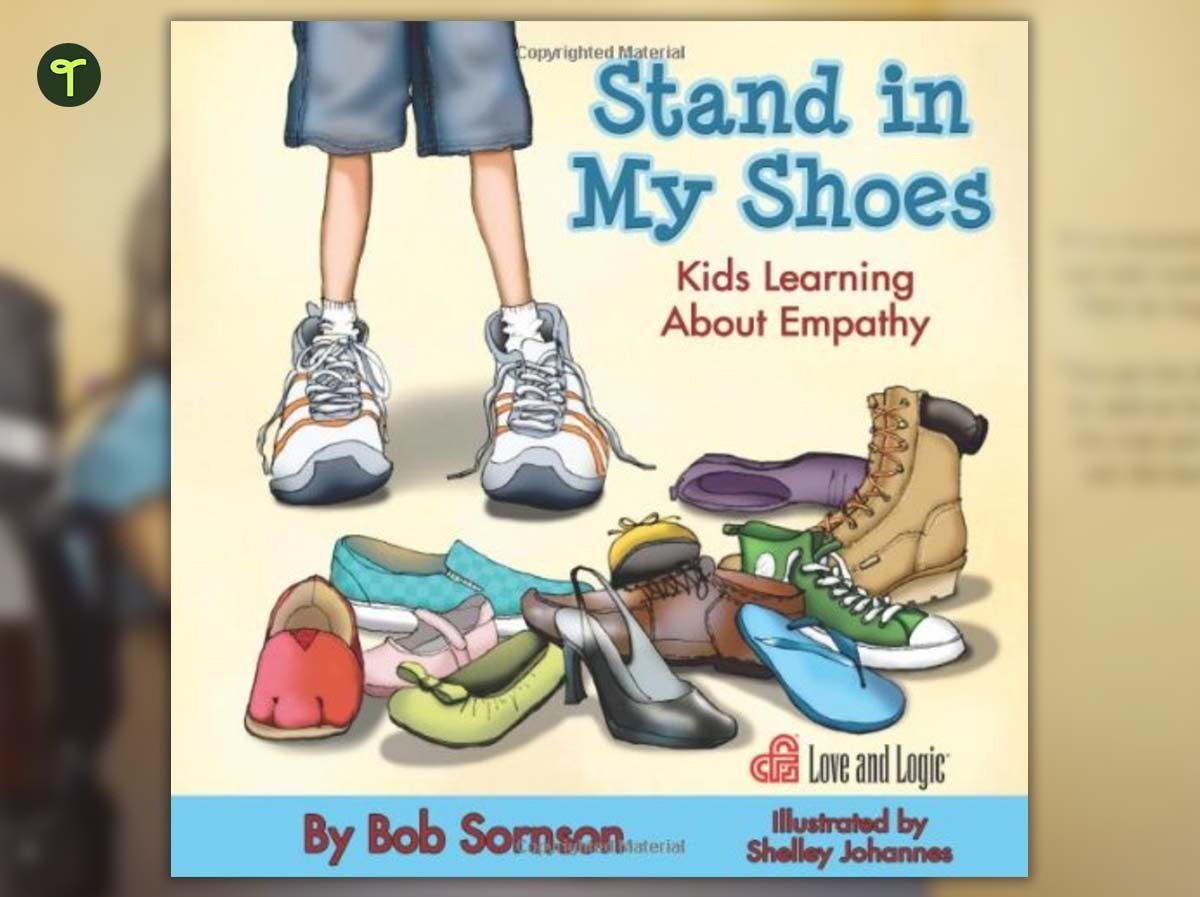 Extend the activity by having kids take a walk in another's shoes with a series of task cards designed to help kids boost their empathy skills.
A book from the writer of the popular Llama Llama series, this book about bullying is perfect for the pre-K or kindergarten classroom. The book helps young children understand the sensitive subject of bullying and provides the right guidance for how to deal with this in the school setting.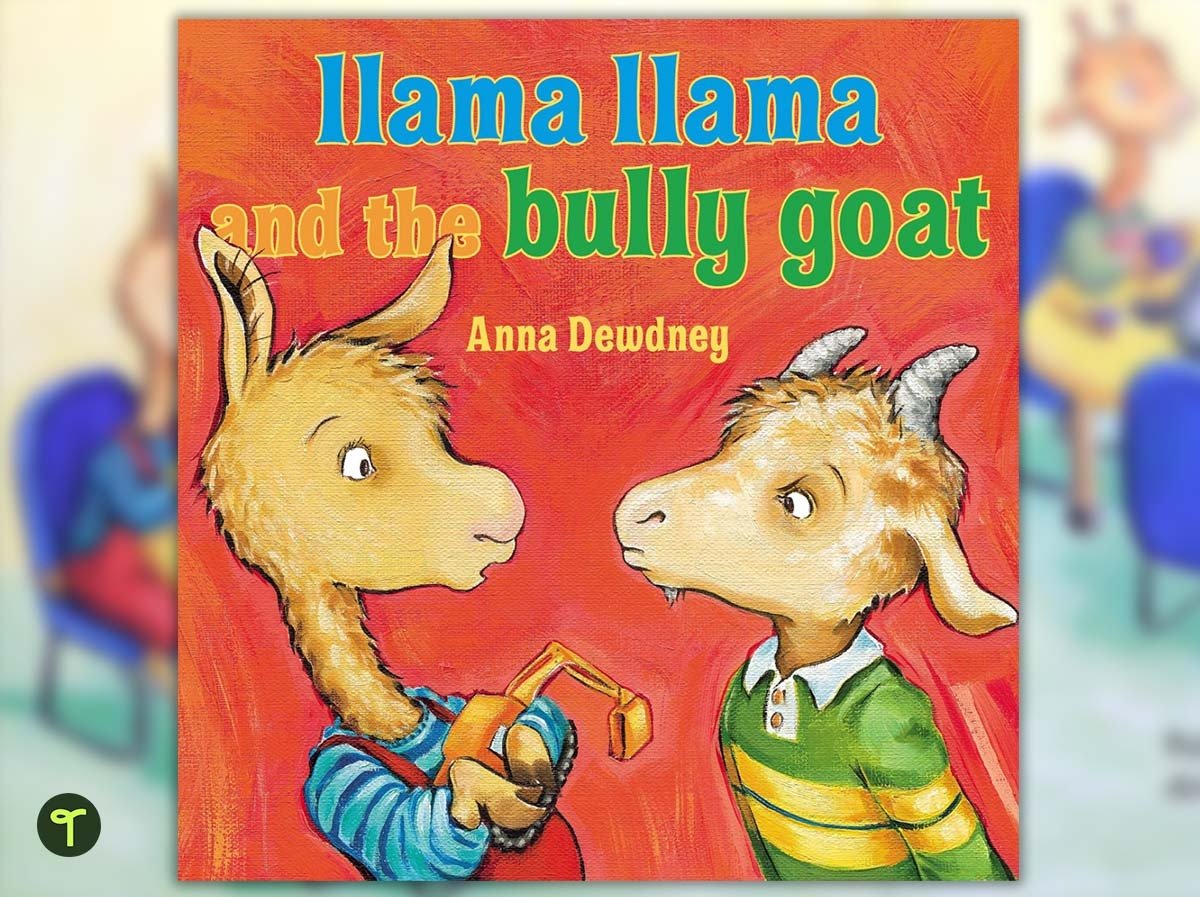 One of the classics of the books about bullying genre is Kevin Henkes' well-known book about girl named Chrysanthemum who gets teased about her name. One of the Teach Starter teacher team's favorite parts of this book? The author carefully wrote the story to show that the students who are teasing are won over, rather than creating a revenge-type situation.
Activity Extension: Print out hearts (this template is free), and lead your class through the Wrinkled Heart Activity. 
Dear Bully is a fantastic book about bullying to use to encourage classroom discussions in older children. Featuring 70 different stories about bullying from bystanders, victims and bullies themselves, it's a raw and heartfelt collection of stories featuring the likes of R.L. Stine, Jon Scieszka, Lauren Oliver, and more well-known authors.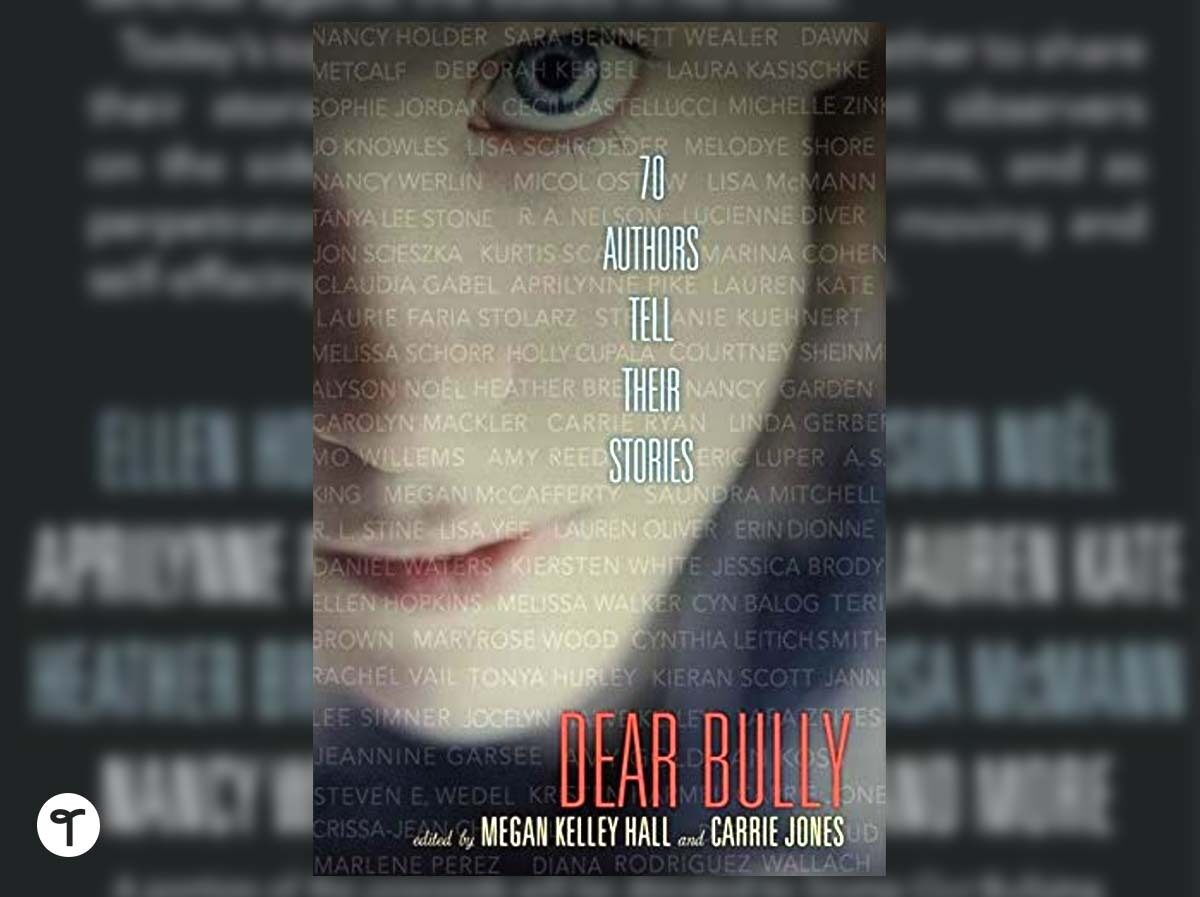 This is a beautiful story about how small acts of kindness can help children feel included and allow them to flourish. The Invisible Boy focuses on Brian, who nobody seems to notice or include in their playground games until Justin, the new boy, arrives.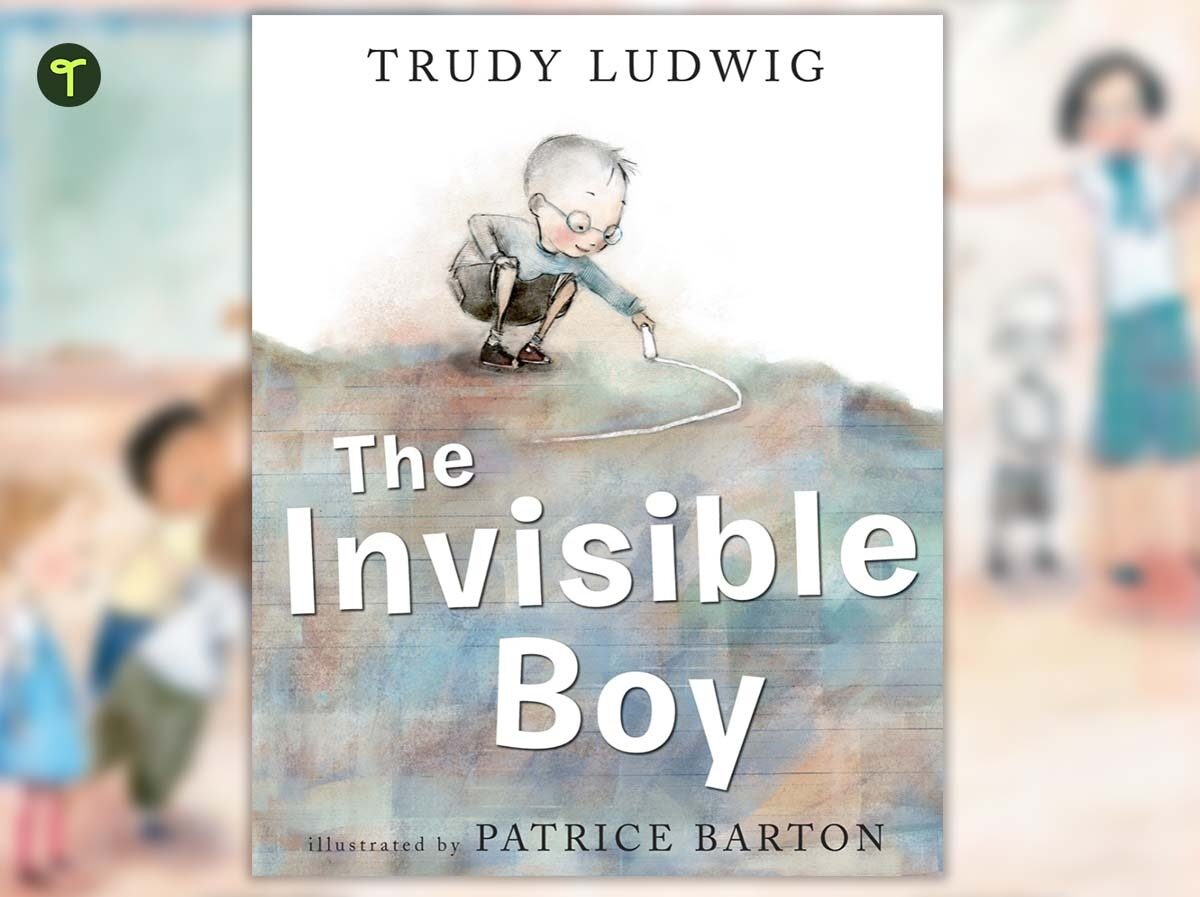 Incorporating mindfulness into your classroom? Try a mindfulness chat that's focused on empathy. Direct students to think of someone in their life who could use some kindness and quietly chant "May they be happy. May they be healthy. May they be safe."
You, Me and Empathy by Jayneen Sanders
This book about bullying uses verse and beautiful illustrations to model the meaning of empathy. This picture book exposes kids to a range of social situations and acts as a catalyst for rich classroom discussion related to characters and personal experiences. (Also check out the author's fabulous books about body safety and consent!)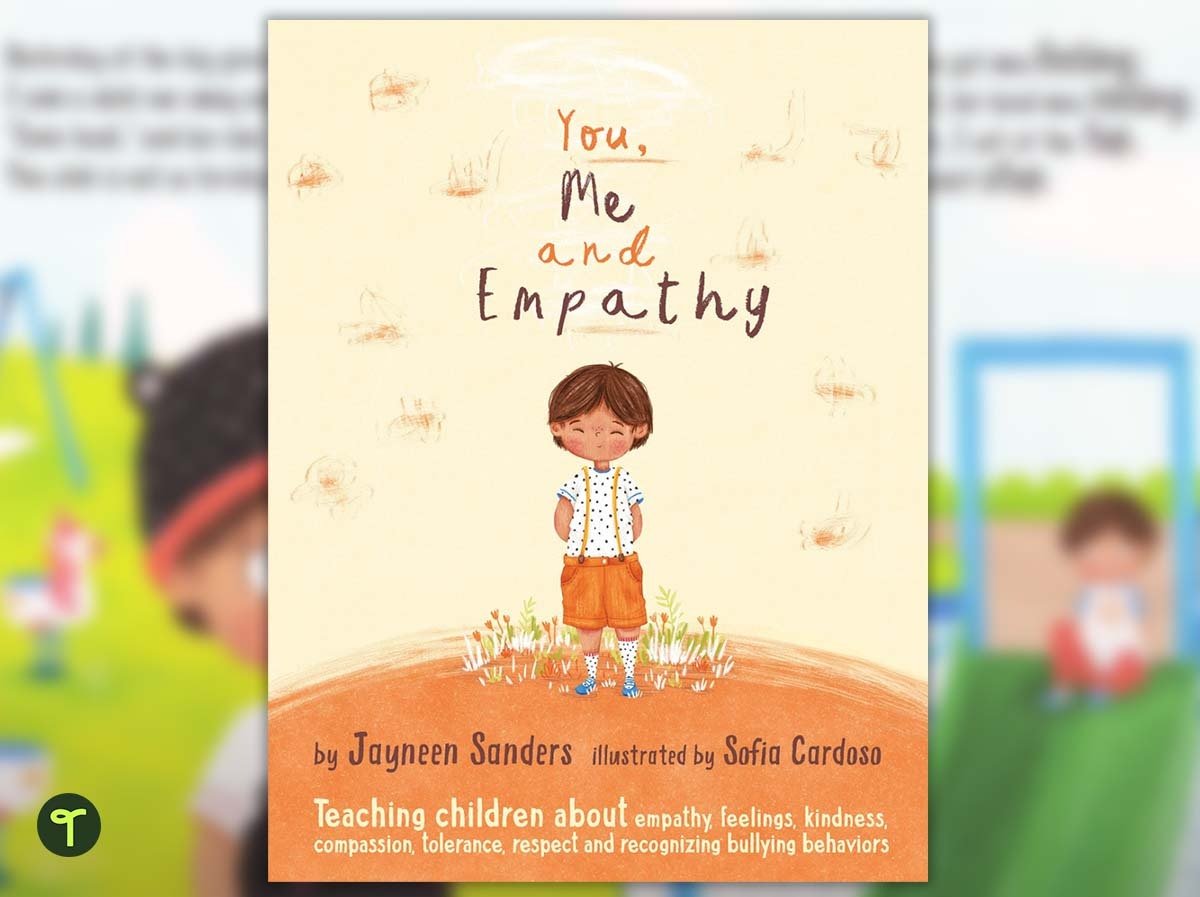 This relatable story about bullying is told with a whole lot of heart. The story of shy and quiet Willow who just wishes she could find a way to say no to her bossy classmate. It will resonate particularly well with those quieter students in your class who are looking for the courage to stand up for themselves.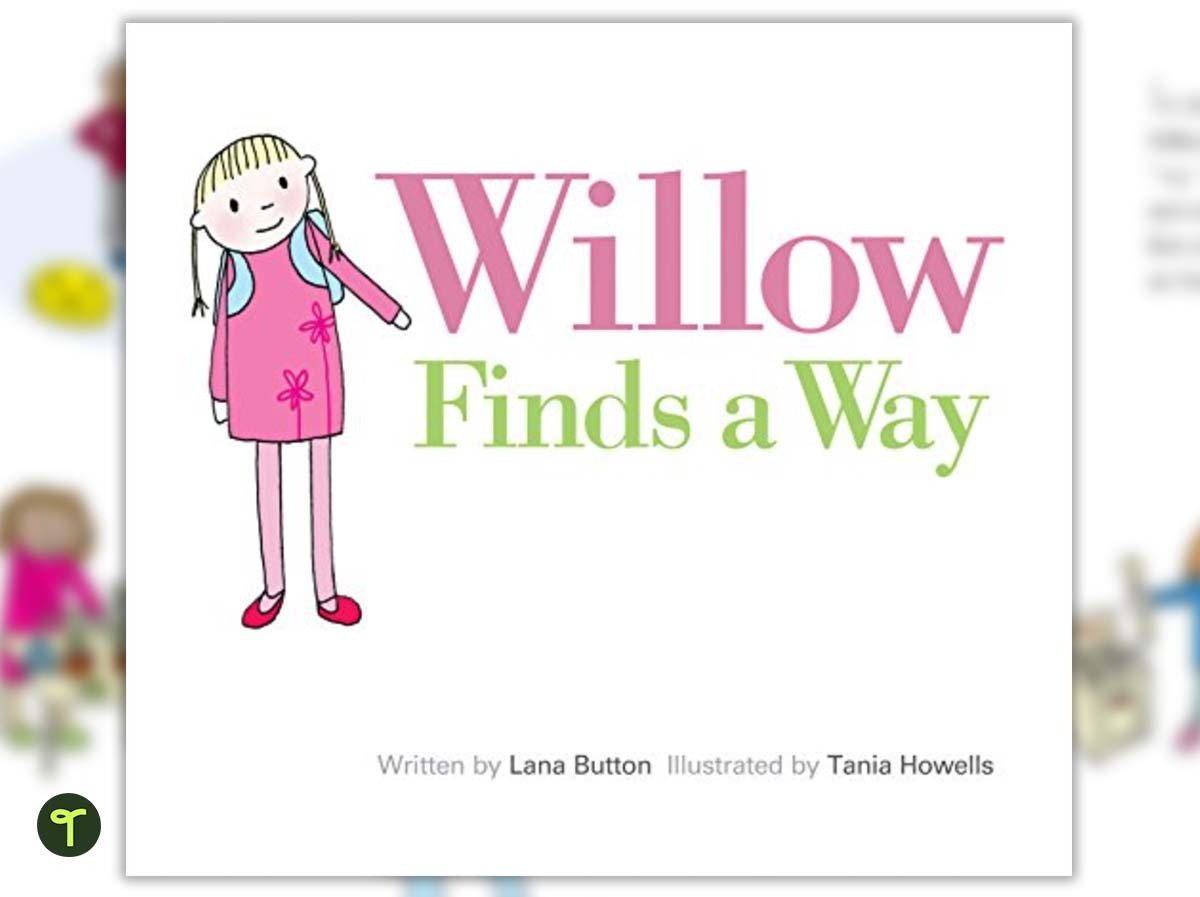 Struggling to help shy students? See what the experts have to say! 
This is a beautiful tale of friendship between Stick and Stone. Stick rescues Stone from a difficult situation, but can Stone return the favor? The story shares subtle messages of kindness and compassion, as well as the importance of sticking up for your friends.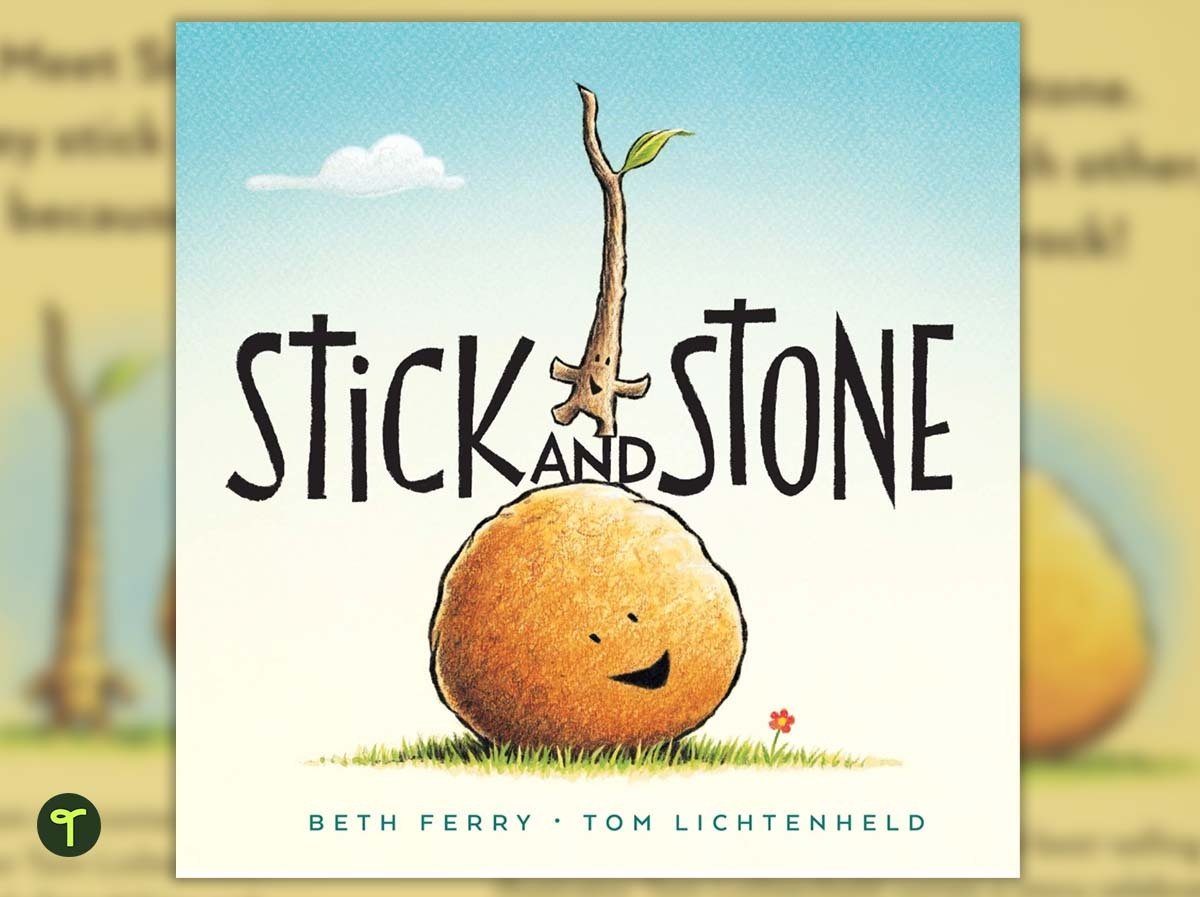 Looking for more ways to tackle bullying in the classroom?