Whether you celebrate winter holidays in your classroom or not, the new year is coming at us fast. And that means adding a few New Year's classroom activities to your lesson planning to say goodbye to 2021 and hello to 2022.
Planning to do some New Year's activities before school lets out for winter break? We've got you covered. Planning to wait until January to welcome the new year when you welcome the kids back to school so you can help them re-set after a week or more away? Yup, we've got you covered there too!
New Year's School Activities
While New Year's Eve and New Year's Day are typically spent at home with family, honoring the holiday in school is a great way to get kids excited about getting back into the school groove and making plans for the year that's to come. Here are some of our favorite teaching resources and activities to do just that.
New Year's Activity Sheet
What's better than one New Year's activity? How about four fun ways to celebrate the end of a year and the beginning of a new one, all packed onto one sheet? With a maze, coloring activity, word search, and more, this free printable is perfect to send home with the kids to keep their minds engaged over the winter break or for your fast finishers to complete in the first week back to class.
New Year's Party Hat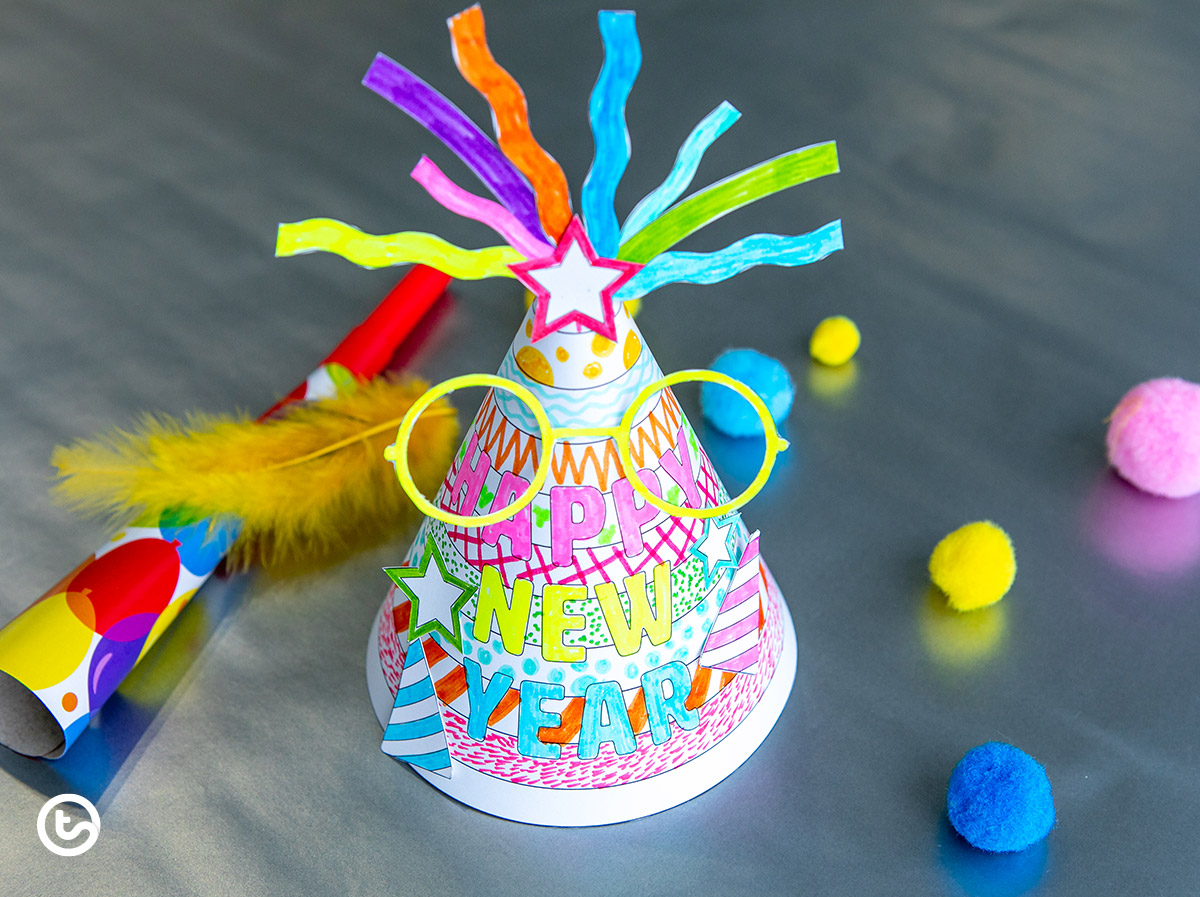 It's not a party without a party hat, and this funky New Year's party hat template can be printed and decorated by each student so they have something special that's just theirs.
Simply punch holes in the sides and use string to attach them to your students' heads.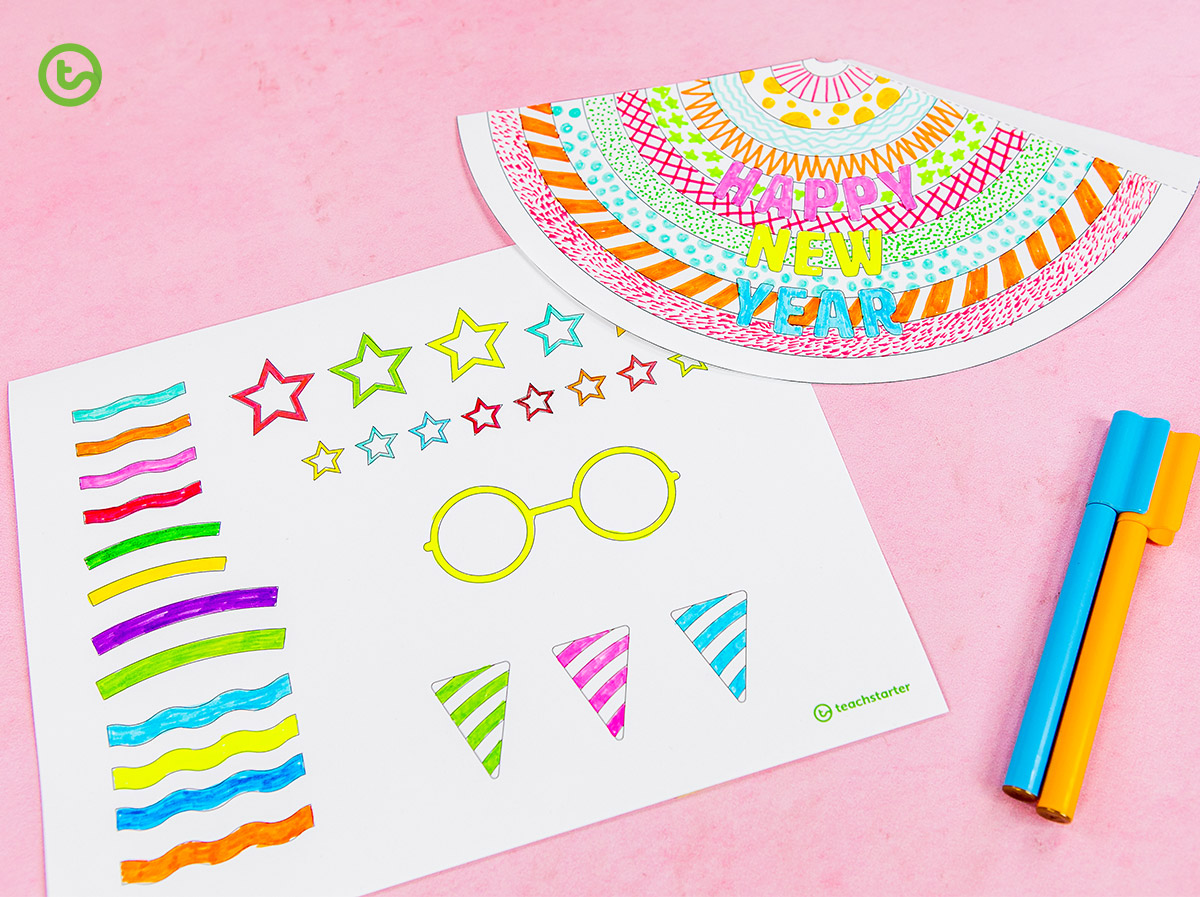 New Year's Photo Booth
Set up your classroom to celebrate the new year with fun New Year's Photo Booth Props. The teachers in the Teach Starter office had WAY too much fun testing these out; we guarantee your student will love them too! Create a bulletin board display out of these fun print-outs! Or, if you're teaching remotely, why not send them to your kids to cut out for home?
New Year's Charades
Shake the cobwebs out of those "still on winter break mode" brains with a game of New Year charades! This list of suggestions for kids to act out also works as a great brain break for those first few days back when your students are working back into the groove.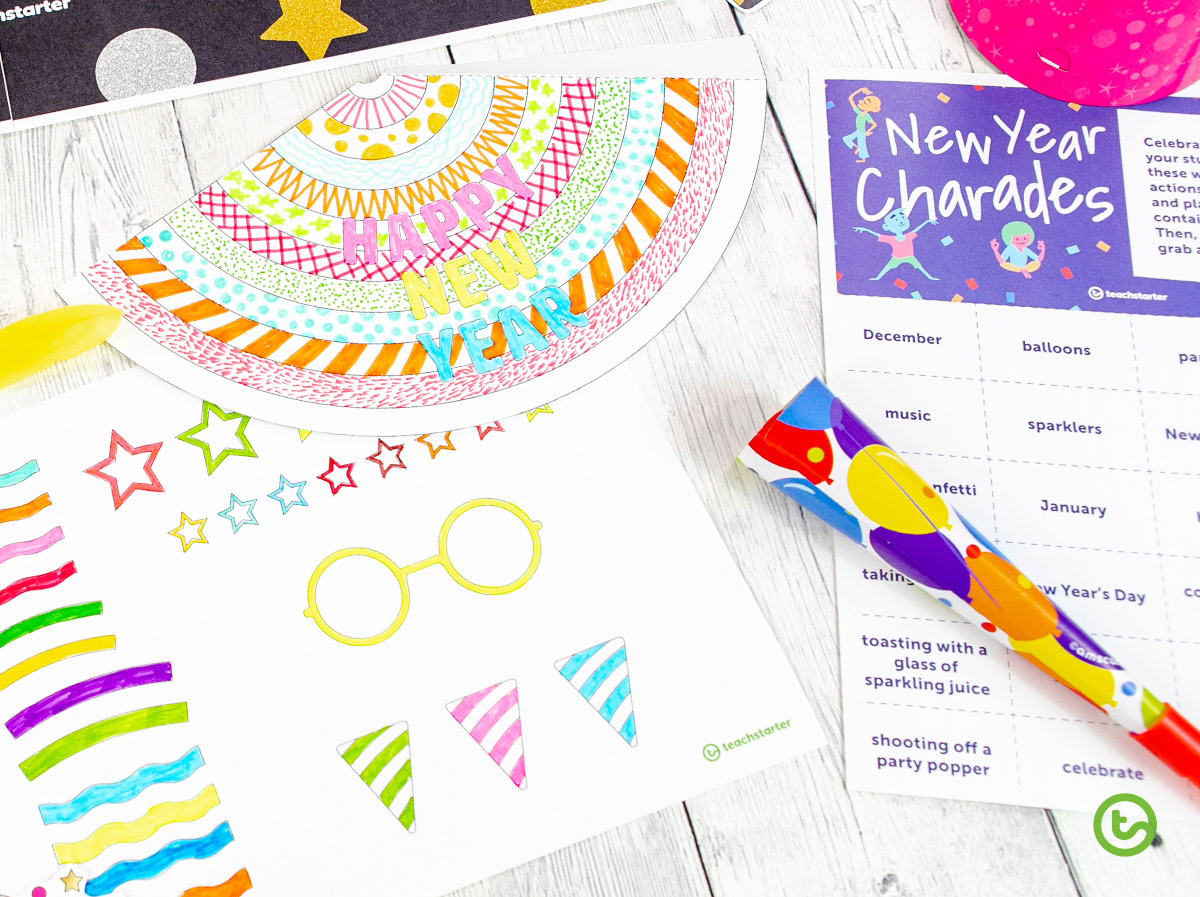 Digital Learning Background
Teaching remotely at the moment? You can still add a bit of New Year to your virtual classroom. Use our Digital Learning Background – New Year to send some New Year's fun to your remote students.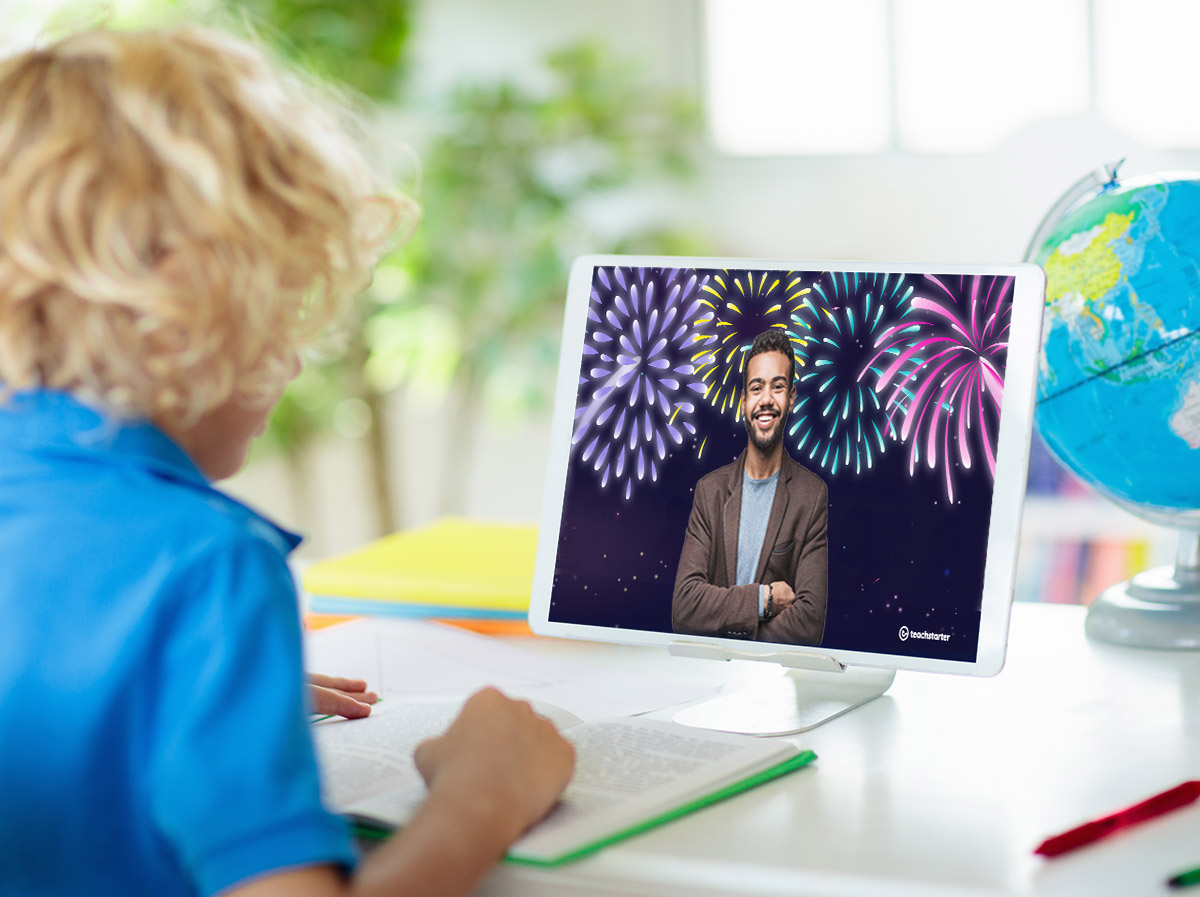 New Year's Pop-Up Card Activity
Another great way to spread the New Year cheer is by asking your students to send a New Year's Pop-Up Card to a friend or family member. Or why not have them choose a special staff member at the school to send it to?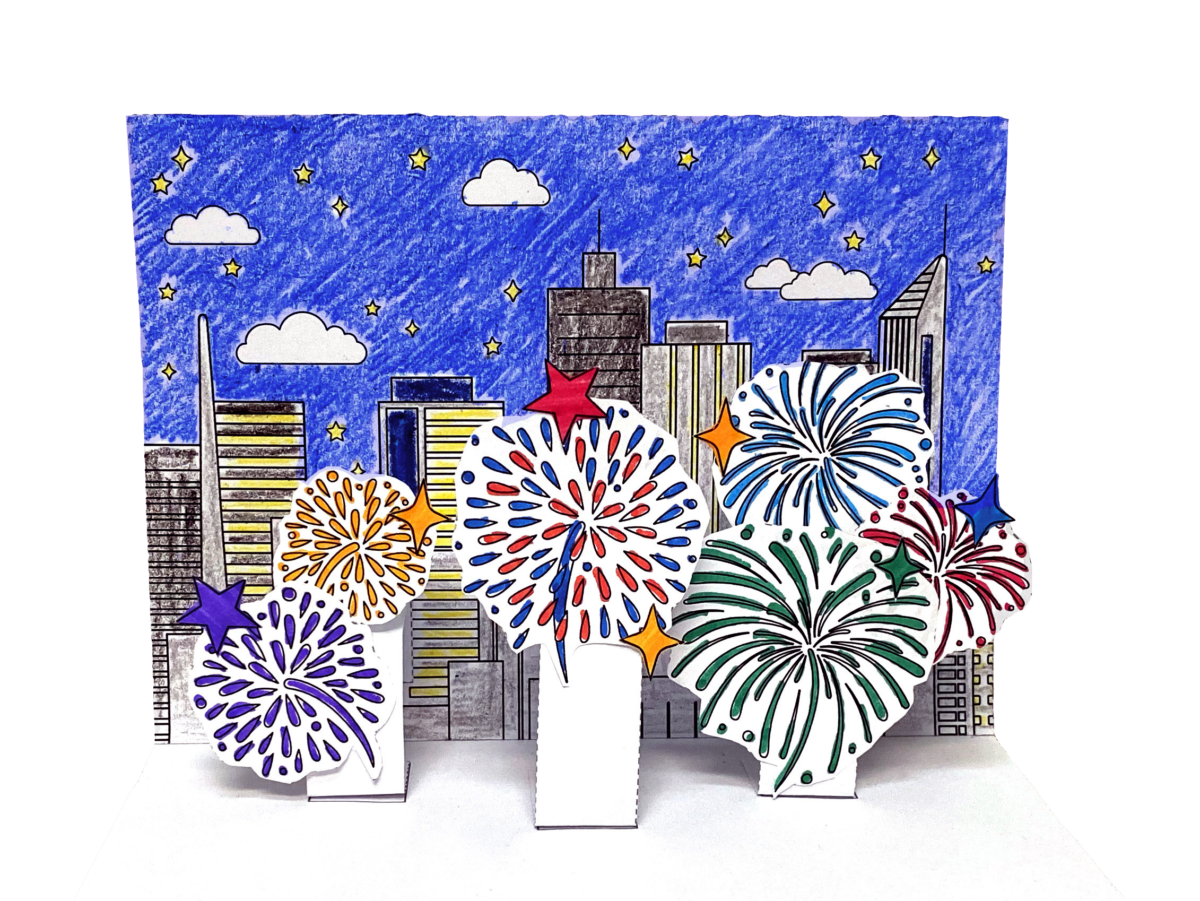 New Year's Flipbook
The new year isn't all about enjoying the fun of celebrations. The act of reflecting is also an important part of social and emotional development, and the new year gives kids a chance to dream about goals and resolutions for the coming year!
Help your kids dive into the meaning behind the message of 'Happy New Year' with our New Year's Flip Book. Combine it with the New Year's Goals Template to really draw out your students' hopes and dreams for the new year.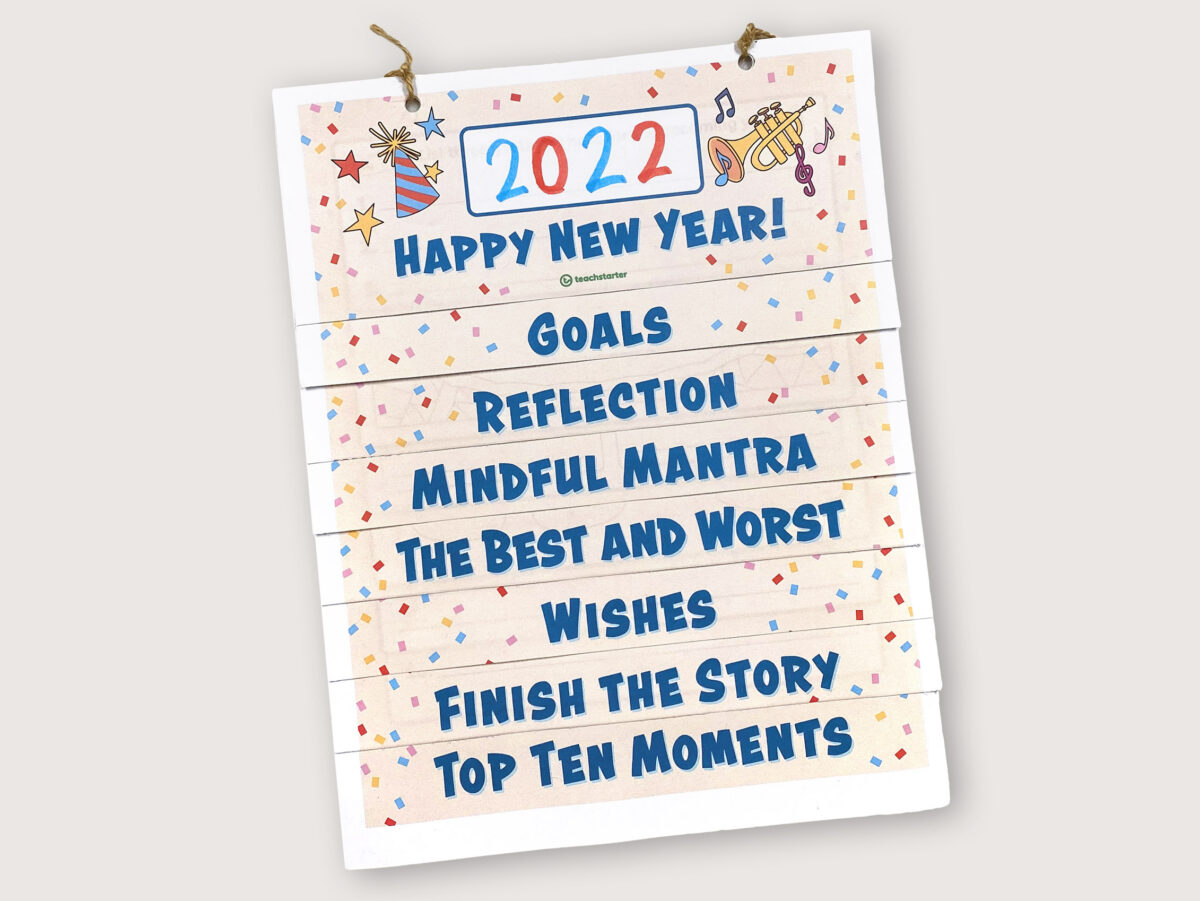 My Hopes and Wishes Jar Template
Younger students may like to visualize their dreams for the year ahead with the My Hopes and Wishes Jar Template. These jars would look so cute as a bulletin board display along with the Our Hopes and Wishes Display Banner!
New Year Character Analysis
Want to explore the themes behind the new year in even more depth? Or how about getting your students to empathize with how others might view New Years'? Then you will definitely want to take a look at our Character Analysis: New Year's Activity – it does both!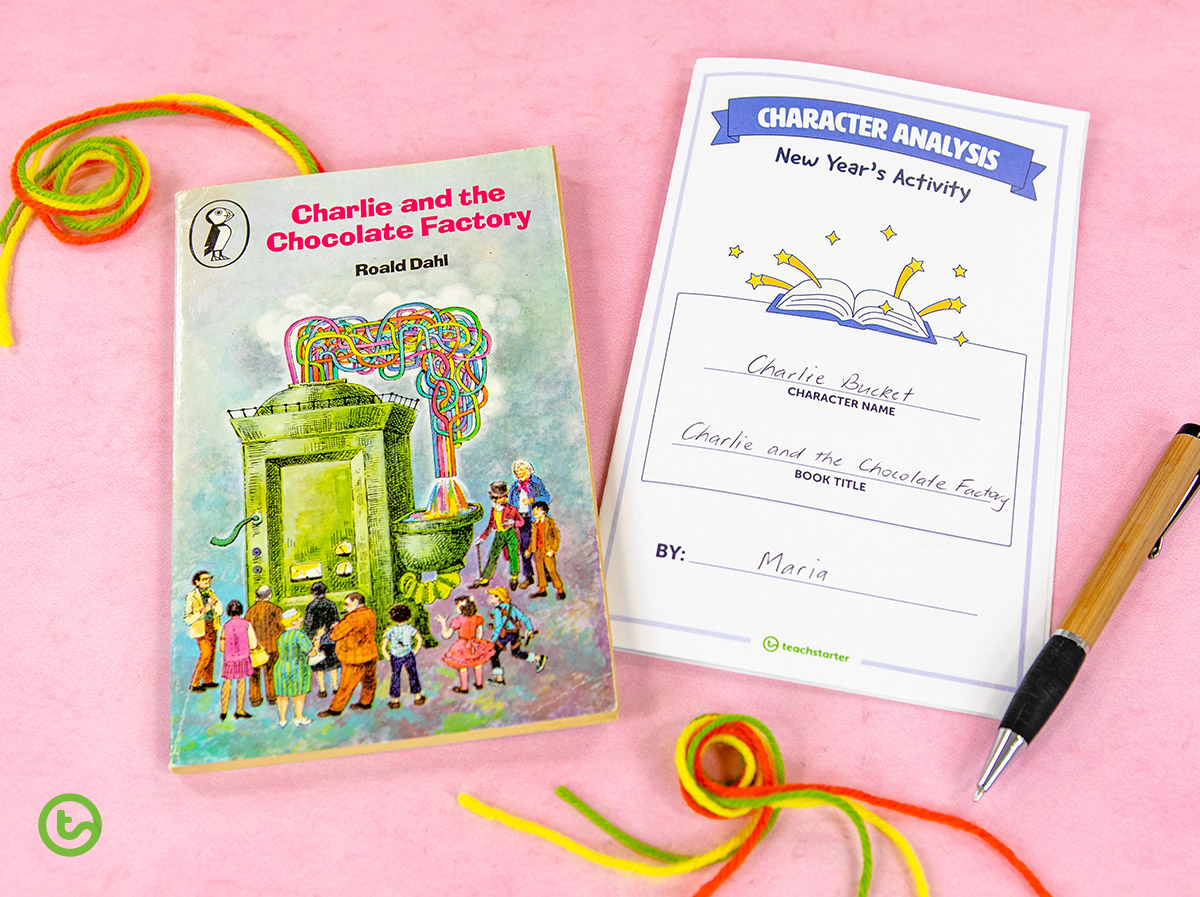 In this thought-provoking activity booklet, your students will analyze a character from a narrative text and infer how they would celebrate the new year. It's a fun way for students to get extra practice with this important metacognitive skill!
From all of us here at Teach Starter, we wish you and your students a safe and prosperous new year!