Use this mini classroom mailbox template in a variety of ways.
This printable mini classroom mailbox template can be used in a variety of ways! Use it as a whole class positivity initiative, an individual rewards system, part of a post office dramatic play area, and much more.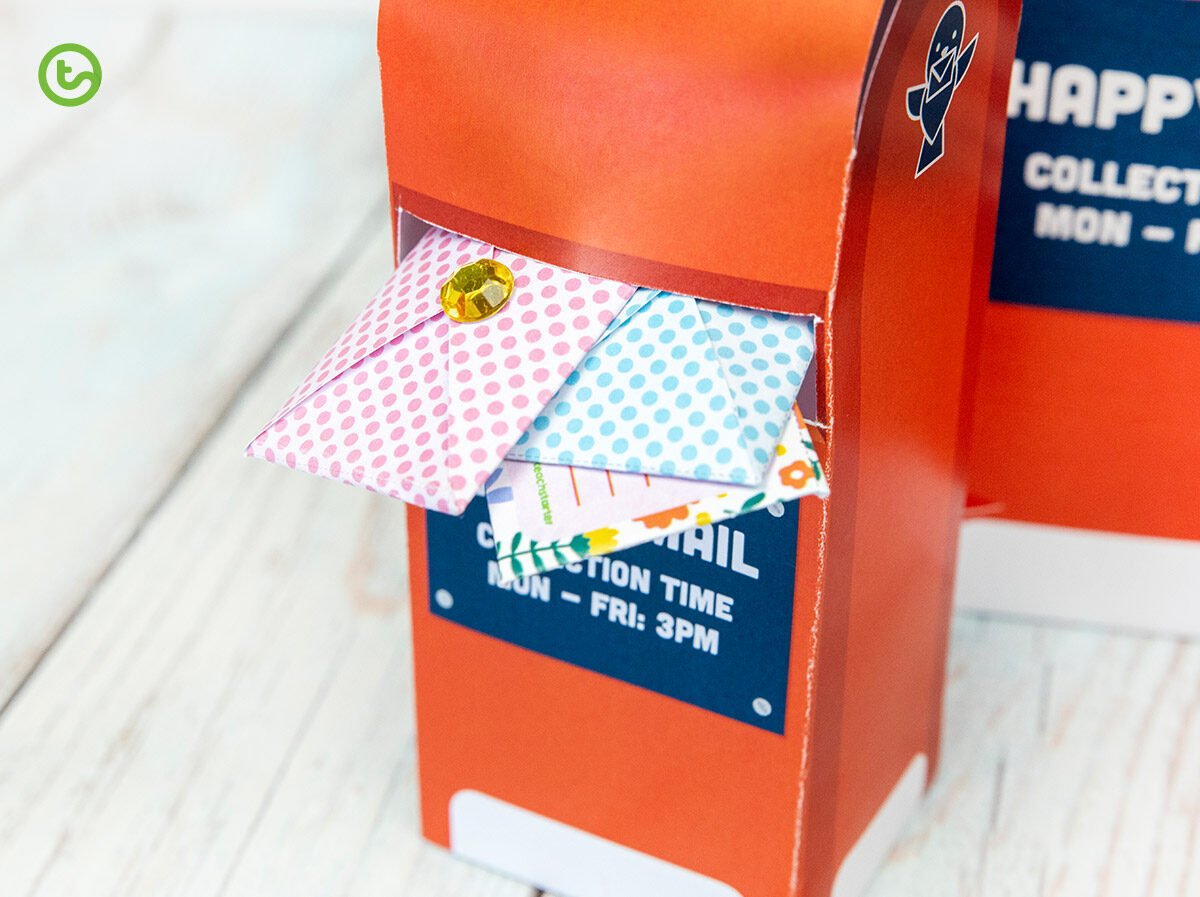 Classroom Mailboxes
Print the color or black and white version and assemble the student mailbox for your classroom — you can use cardstock and back it with cardboard for a sturdier mailbox! Students drop their positive letters and messages to their peers in the class mailbox. The teacher acts as the delivery person by checking the mail and delivering it to the individual students. Or why not have a weekly Postal Worker class job and have an individual deliver the mail each morning.
Individual Student Mailbox
Provide students with the blank black and white mailbox version for them to color and add their names to the front of the mailbox. The printable mailboxes can be placed on each student's desk or together in one location. The teacher can deliver written notes to each student that can be read at 'mail time' during your class meeting time.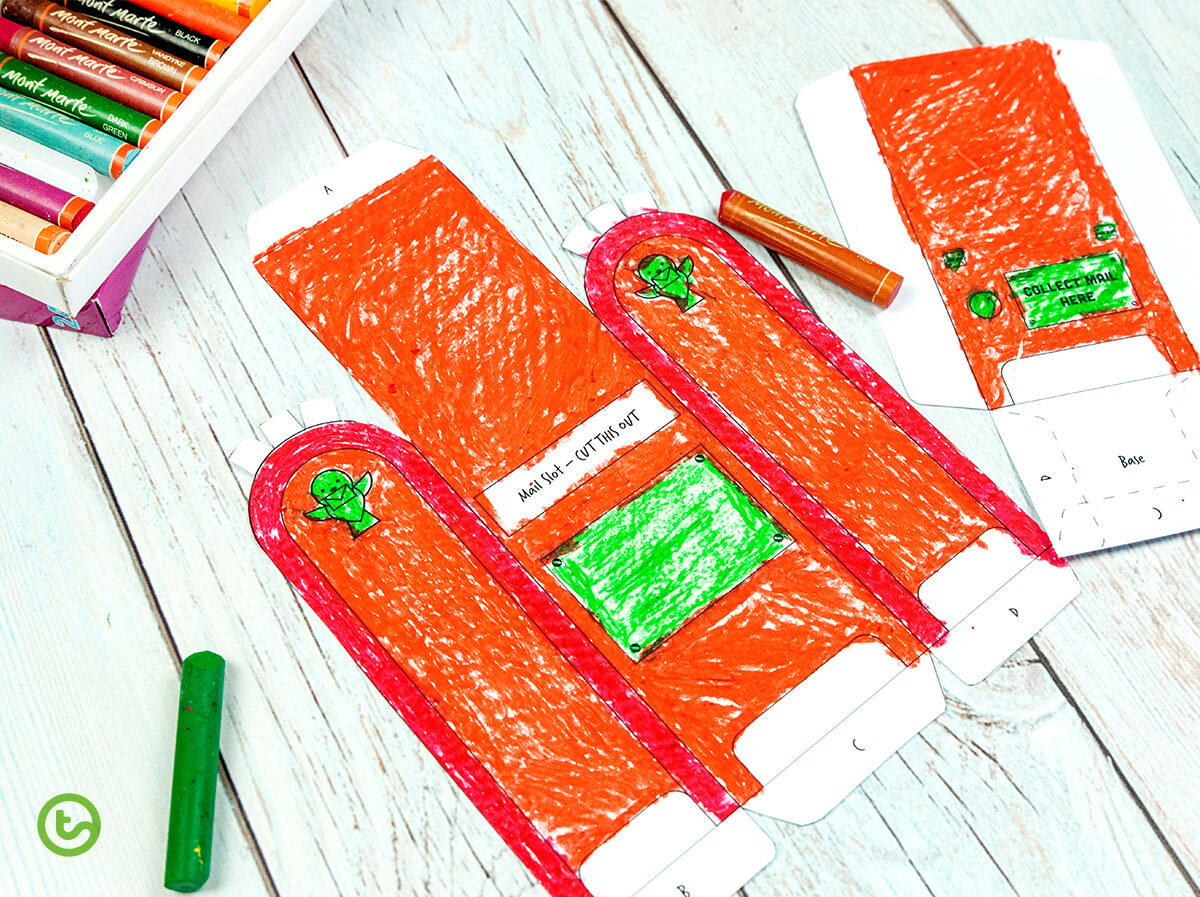 Pretend Play Mailbox
Use the Mini Mailbox at home to deliver messages or reward vouchers. Print and assemble multiple templates and use them as part of a dramatic play area. Children become a delivery person — they sort through the mail and deliver it to the correct address (e.g. 123 Cupboard Under the Sink, Kitchen 54321).
Use the drop-down menu to choose between the color, black and white, or blank versions.
This resource works nicely with our mini letter and envelope templates.
How to create your classroom mailbox: 
Cut out the Mini Mailbox front and back templates.
Then, cut out the mail slot on the front template.
On the back template, you will notice a dotted line – cut along this to create a flap.
Attach tab 'A' to the Mini Mailbox back where shown.
Fold all other tabs.
Complete the assembly of the Mini Mailbox by sticking the remaining tabs in place.