Provide your students with engaging, interactive activities to help them improve their usage of comparative and superlative adjectives.
Adjectives are the paint an author uses to create vivid pictures through their text. 🎨
Their descriptions offer details that transport the audience to a time or place, a feeling or memory, a sensation or emotion. 
And when it comes to being the writer, adjectives are the parts of speech most open for interpretation, creating plenty of opportunities for creative expression. 
Practice Identifying Adjectives With an Interactive Activity
This Google Slides interactive activity shows that students can identify and use comparative and superlative adjectives to describe nouns.
Students will use click, drag, and drop adjective puzzle pieces to match the standard, comparative, and superlative forms of different adjectives.
Turn This Adjectives Activity Into More Ways To Practice
Download this resource for an additional

fast-finisher activity

in your literacy center. 

We suggest using it with your

guided writing group

and the whole class for writing center activities, lesson reviews, and other grammar assessments.
Easily Prepare This Resource for Your Students
Use the download button to download the Google Slides Interactive resource file. Assign the presentation to your students in Google Classroom or another LMS. Students will open the file in Edit mode, not Presentation mode, to interact with the activity.
---
This resource was created by Lindsey Phillips, a teacher in Michigan and Teach Starter Collaborator. 
Explore adjectives and other parts of speech with these teacher-approved activities: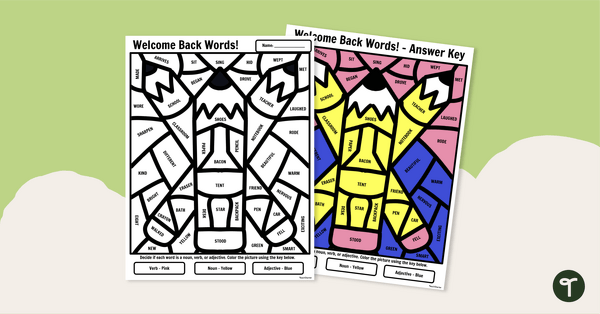 teaching resource
Use this color by part of speech worksheet as a back to school activity with your students.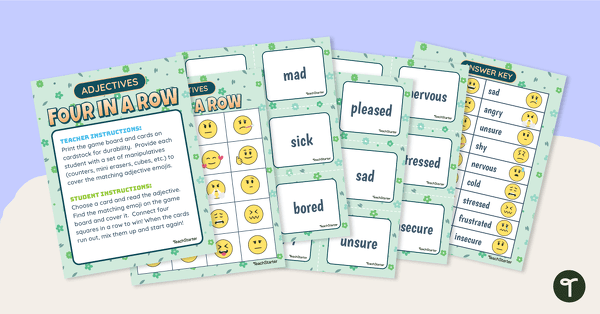 teaching resource
Match emoji picture cards with their corresponding descriptive adjectives with a fun game of Four-in-a-Row.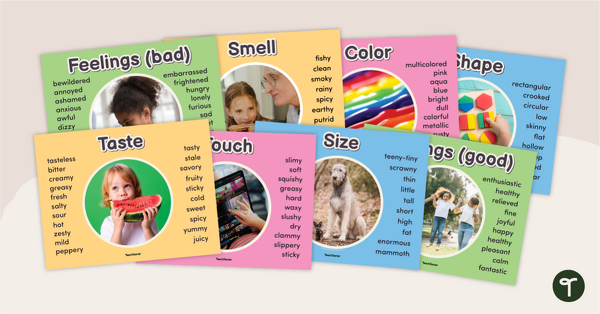 teaching resource
Get your students to use new words to describe objects with this set of 13 bright and colorful posters.