A 15 page editable PowerPoint to use in the classroom when introducing 3-digit place value.
Use this teaching presentation in the mathematics classroom when learning about 3-digit place value.
The topics covered in this presentation include:
a definition of place value
place value in base-10
applying place value to 3-digit numbers
decomposing numbers
expanding 3-digit numbers.
This PowerPoint includes links to the following place value resources:
teaching resource
A fun place value activity for students to play in the classroom when exploring 3-digit numbers and expanded form.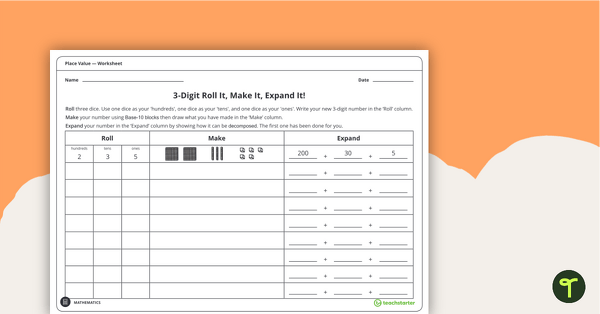 teaching resource
A worksheet for students to use when learning about the place value of three-digit numbers.