Help your students recognize different types of mistakes and discuss ways to learn from them with this SEL activity.
Social Emotional Learning Activities for Elementary Students
SEL (Social-Emotional Learning) is an approach to education that teaches children skills to understand and manage their emotions, build positive relationships, and make responsible decisions.
As students begin to navigate ways to build, maintain, and repair friendships, they will experience times when they or their peers will make mistakes. Putting mistakes into perspective (accident, small mistake, very hurtful) will help students recognize that there are times when mistakes are small problems and other times are opportunities for them to learn and grow from.
Teach Starter has created a sorting activity for your primary students to recognize the different types of mistakes that may occur. Students will read and sort the 24 cards into categories labeled "Accident," "Small Mistake," or "Very Hurtful." After sorting the cards, students can discuss with their peers what alternative behaviors or responses would be appropriate for the situation.
Tips for Differentiation + Scaffolding 
A team of dedicated, experienced educators created this resource to support your social-emotional lessons. 
In addition to individual student work time, use this sorting activity to enhance learning through small groups or whole class lessons. 
If you have a mixture of above and below-level learners, check out these suggestions for keeping students on track with the concepts: 
➕ Challenge Fast Finishers
For students who need an additional challenge, encourage them to draw a picture showing the three different types of mistakes. Students can then explain with words or writing how to best respond to each situation.
Easily Prepare This Resource for Your Students
Use the dropdown icon on the Download button to choose between the PDF or editable Google Slides version of this resource. An answer key is also included with this download. 
Print on cardstock for added durability and longevity. Place all pieces in a folder or large envelope for easy access. 
---
This resource was created by Lisamarie Del Valle, a teacher in Florida and a Teach Starter Collaborator. 
Don't stop there! We've got more activities and resources that cut down on lesson planning time: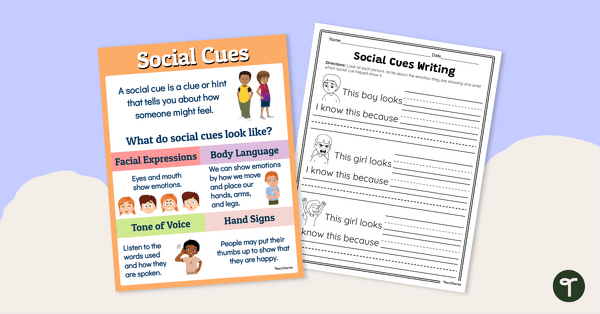 teaching resource
Teach your students about different social cues with this printable poster and worksheet.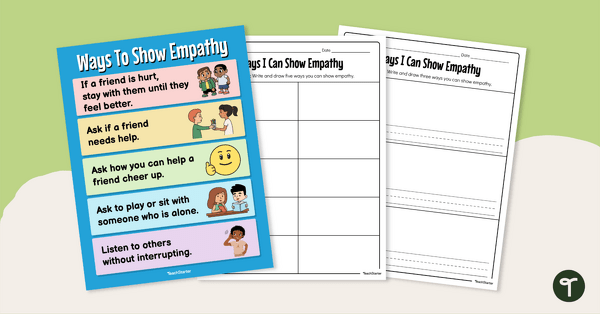 teaching resource
Teach your students how to share the feelings of others with this empathy for kids poster and worksheet.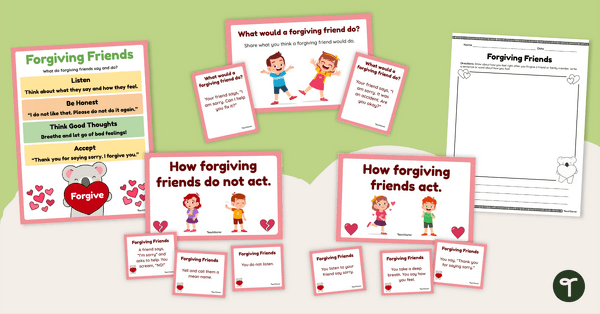 teaching resource
Use these character education activities to encourage students to maintain and repair friendships by forgiving others.