The literacy abilities of the children in a classroom will often vary significantly. Because of this, many teachers run weekly literacy groups or literacy centres to provide multiple opportunities for targeted practice of new and old skills. Literacy groups are a classroom routine that is often seen in early years classrooms. This routine promotes independence and collaboration, but also opens the door to more tailored hands-on activities to suit the needs of all learners in a classroom.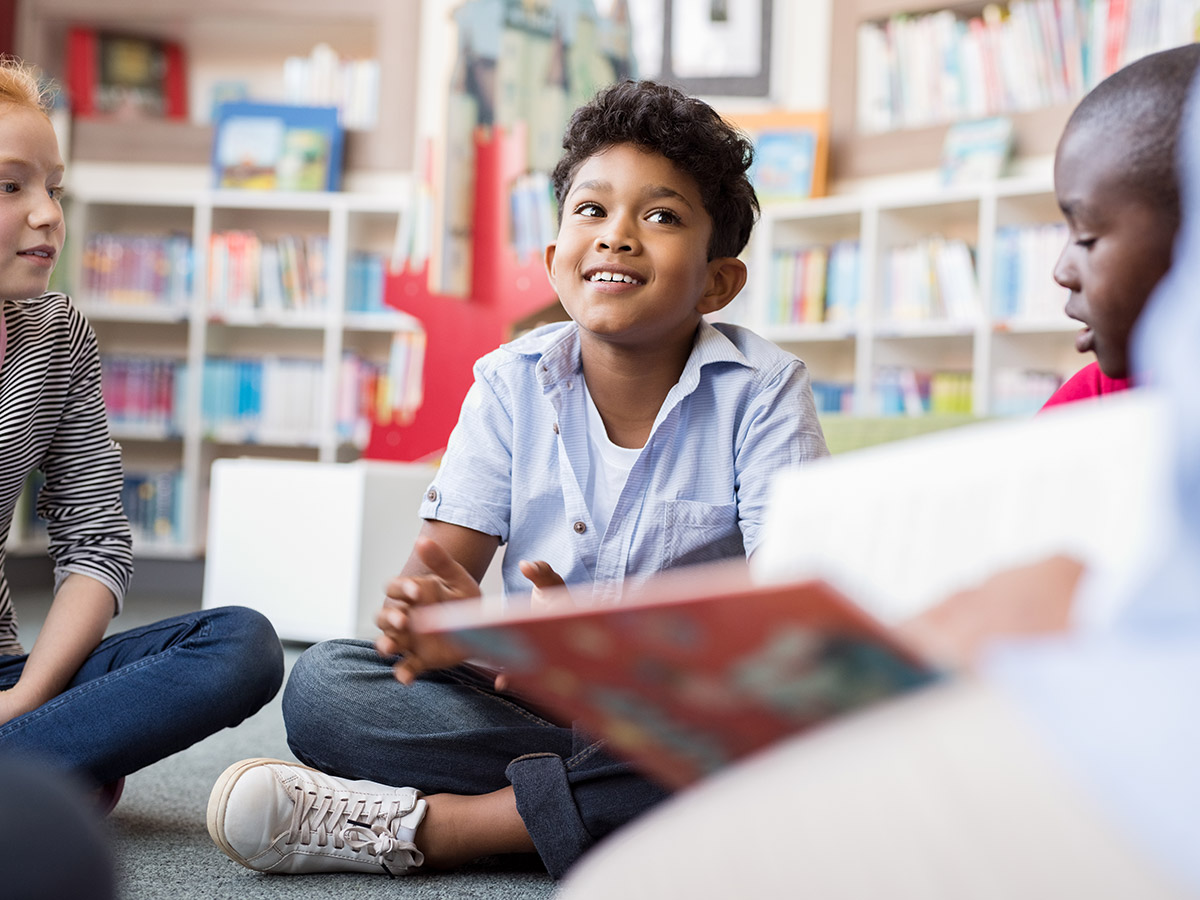 Shutterstock.com / Rido
How to Group for Literacy Rotations
Typically, the grouping of students for literacy rotations was based on their reading level that was determined by a diagnostic tool. However, research is now telling us that grouping our students for the purposes of building up their skills required to become confident readers is a much better approach.
For example, in an early years classroom, you may be doing a lot of blending and segmenting practise. Therefore, you may group your students based on some of the following skills:
Phonological and phonemic awareness
Phonics knowledge
Blending and segmenting skills
---
Setting up Literacy Groups
In my Year 2 class, I had 6 groups and planned for 6 activities a week (3 days of 2 rotations). Each rotation lasted approximately 20 minutes with 10 minutes for transition and feedback.
When planning the activities it is important to work out how much extra help you can get during this time. I would always plan my groups around my teacher aide time and would also ask for parent volunteers. The more help you can get during this time the better it is for you and your students.
It's also important to note, that while each station will focus on a different skill, they all follow essential, evidence-based quality instruction. Here are some examples of stations you may set up for your literacy groups:
Decoding
Fluency
Comprehension
Writing (encoding)
Vocabulary
Computers / iPads
---
Activity Ideas for Literacy Groups
Decoding Activities
This rotation can include many different activities depending on the skill level of your students. When decoding, young learners need to have phonological awareness, a basic understanding of phonics, and also the ability to blend and segment sounds.
Some activities you could use at this station include:
Hot tip: If they are using a hands-on activity – why not get them to take a photo of the completed task on an iPad so you can check for understanding.
---
Phonics Activities
I always liked to have a phonics station where the students purely focused on the weekly phoneme that was getting taught in class that week. There are so many fun phonics games and engaging activities that you could do here!
For me, this station was often a hands-on, active station. Here are some ideas:
Going outside with parent helper and using chalk to write the weekly graphemes.
Playing hopscotch with known graphemes in each square and the students need to pronounce them as they hop in the square.
Using playdough to create words using the graphemes.
Using magnetic letter tiles to create words that feature the focus grapheme.
Searching through a simple text for words that contain the grapheme and writing it in their books.
Phoneme Spotter Stories are great to have students try to find focus phonemes!
Get active with some Move It Active PowerPoints. In these PowerPoints students practise reading and identifying long and short vowel words such as; long and short vowel 'u' words, long and short vowel 'i' words and long and short vowel 'e' words.
---
Writing/Grammar Activities
The writing station will vary from week to week. This depended on the text type the students were learning, or the areas I felt they required extra support and practise. Sometimes it was free writing using a writing stimulus, other times it linked to the text type focus we were learning about.
Here are some writing activities that may be useful to use at this station:
---
Vocabulary Activities
A student's vocabulary plays a fundamental role in the reading and writing process.
Here are some vocabulary activity examples you could use at this station:
---
Comprehension Activities
Comprehension strategies are an important focus in any classroom literacy program. In my early years classroom, we focused on one strategy a week using a variety of activities. Sometimes it was reading a small passage with a parent/teacher aide and then answering questions relating to the comprehension strategy for that week.
Other times it was an activity/game/match-up task that reinforced the weekly comprehension strategy. At Teach Starter, we have a large collection of comprehension activities and texts that would be useful at this station. Our comprehension strategy packs are convenient and include a range of activities.
Activity examples:
---
Computers / iPad Activities
This depended on the availability of iPads. Most of the time, in my class, we already had apps ready to go, so that the students could pick their favourite app and develop the skill required.
Activity ideas:
Listening to an audio book on the iPad.
If you use SeeSaw you could set up a specific activity on their for students to complete – this could be a really targeted activity for smaller groups that need extra help with any of the above skills.
There are many apps available for students to use both on the computer and on the iPad.
What are your favourite activities to set up at literacy rotation stations?
Tell us in the comments below!