When I was in primary school, library days were my favourite days of the week. I loved walking in a neat line with my class as we toted our library bags through the school grounds, my head filled with excitement at the thought of borrowing some new books for the week!
Once we arrived at the library, we were treated to a story, before being allowed to scour the shelves for new mysteries, jokes, or interesting books on whatever topic piqued our interest. I loved the teacher-librarian, and most of all, I loved the library activities for kids that she had put together, just for us.
---
Library Activities for Kids
If your school is lucky enough to have a teacher-librarian, you know they are one of a kind! They know the library like the back of their hands and help your class explore books and develop a love for literature that is second-to-none.
If you DON'T have a teacher-librarian, life can be a little tricky.
At the last school I taught at, we had a teacher-librarian for a year, then the next year we did not. However, we still had timetabled 'library time'. I knew I could use the now-free lesson to catch my class up on lesson content (which teacher wouldn't love this?!) but I felt bad that my students wouldn't be learning to love the library as much as I had. It was time for me to level up and continue making visiting the library a meaningful experience for my class.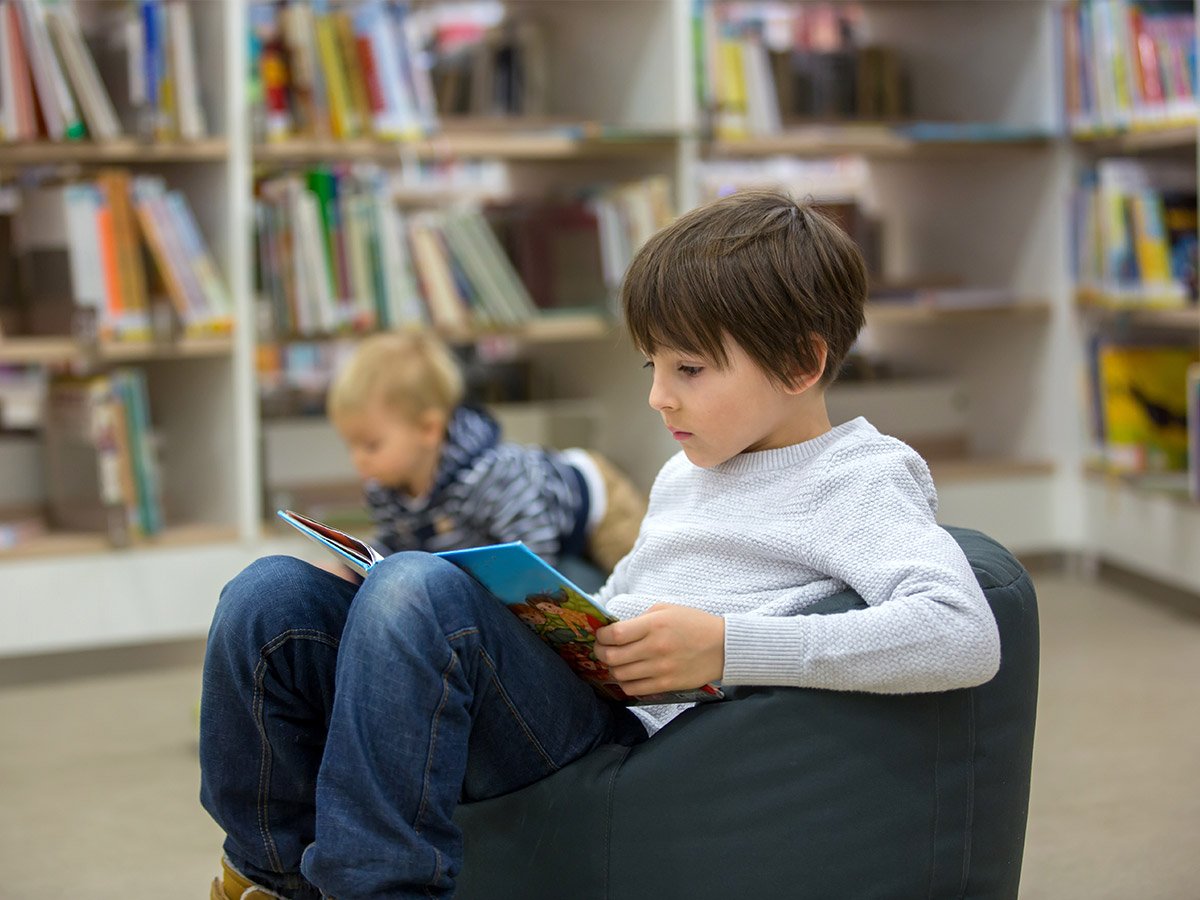 Tomsickova Tatyana/Shutterstock.com
I have a feeling some of you might be in the same boat! So to help you out, I've put together some fantastic library activities for kids to help you and your class maximise the use of your school library.
---
Get Your Class Excited
There are a lot of buzz words associated with the library nowadays – Digital Learning Centre, Literacy Centre, Book Nook… whatever terminology your school adopts, they have one thing in common – they make fantastic places to grow a love for books and reading. And that sure is something to get excited about!
On your first trip to the library, let the kids explore the books at their leisure. While they're browsing, have them fill out a Book Wish List of books they might like to borrow over the term!
To get your students even more excited, why not give each child their own personal bookmarks to use with their library books? I especially love the Bookmark – You Are You! from our extensive bookmark resource collection!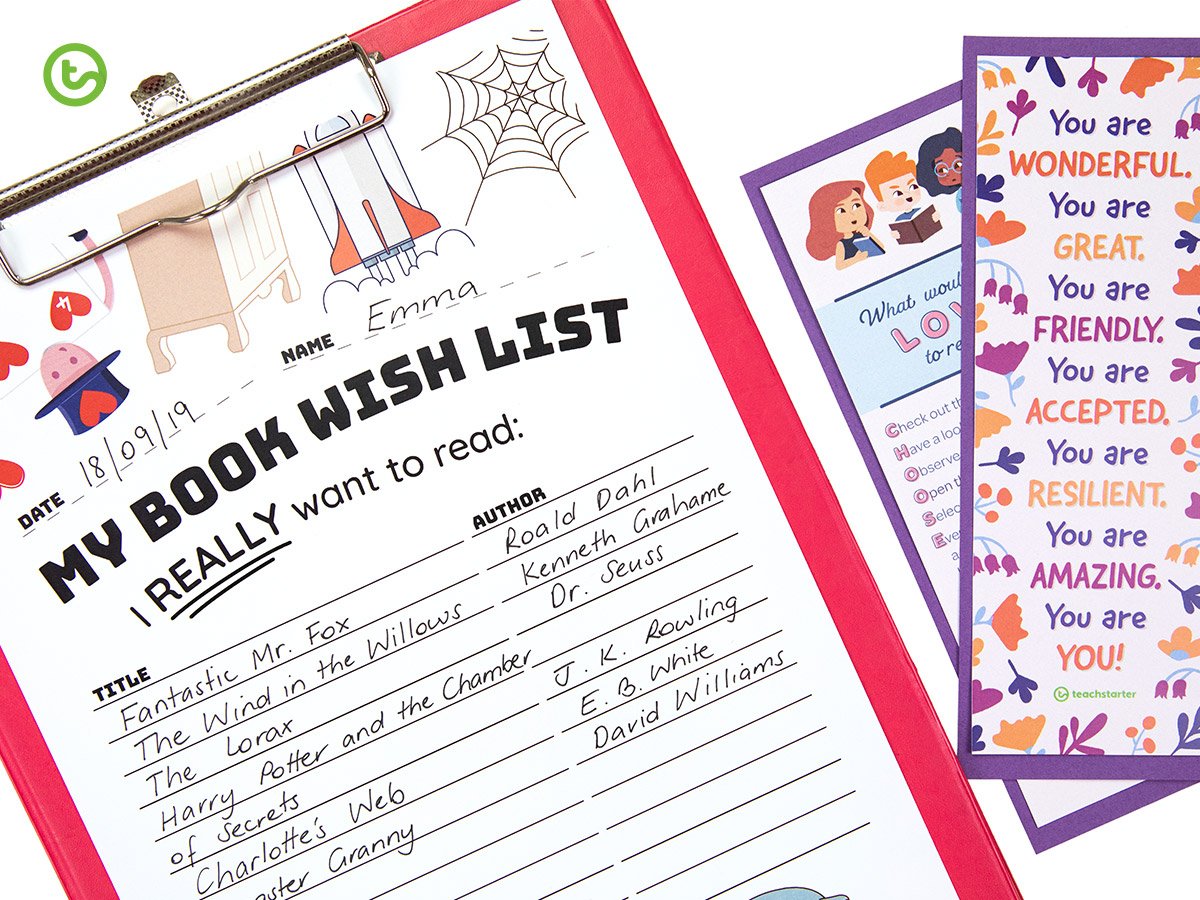 Remind each student that reading is a super-power! And they will be using their library time to strengthen their superpowers each week.
Here are some other resources that can help your students get excited about the library:
[resource:3412546][resource:501676][resource:3411986][resource:3389382]
---
Discuss How to Use the Library
Shhh! Make sure you're quiet in the library!
As a hub for study, discussion, research and technology, the libraries of today's world are vastly different from the silent stacks of yesteryear. There are a few rules, however, that go unchanged!
Taking Care of Books
Make sure you chat with your class about the best way to use the library and its books respectfully. Why don't you brainstorm with your class the best way to treat books and make a poster to refer to again and again? I've used our Books – Landscape Page Border.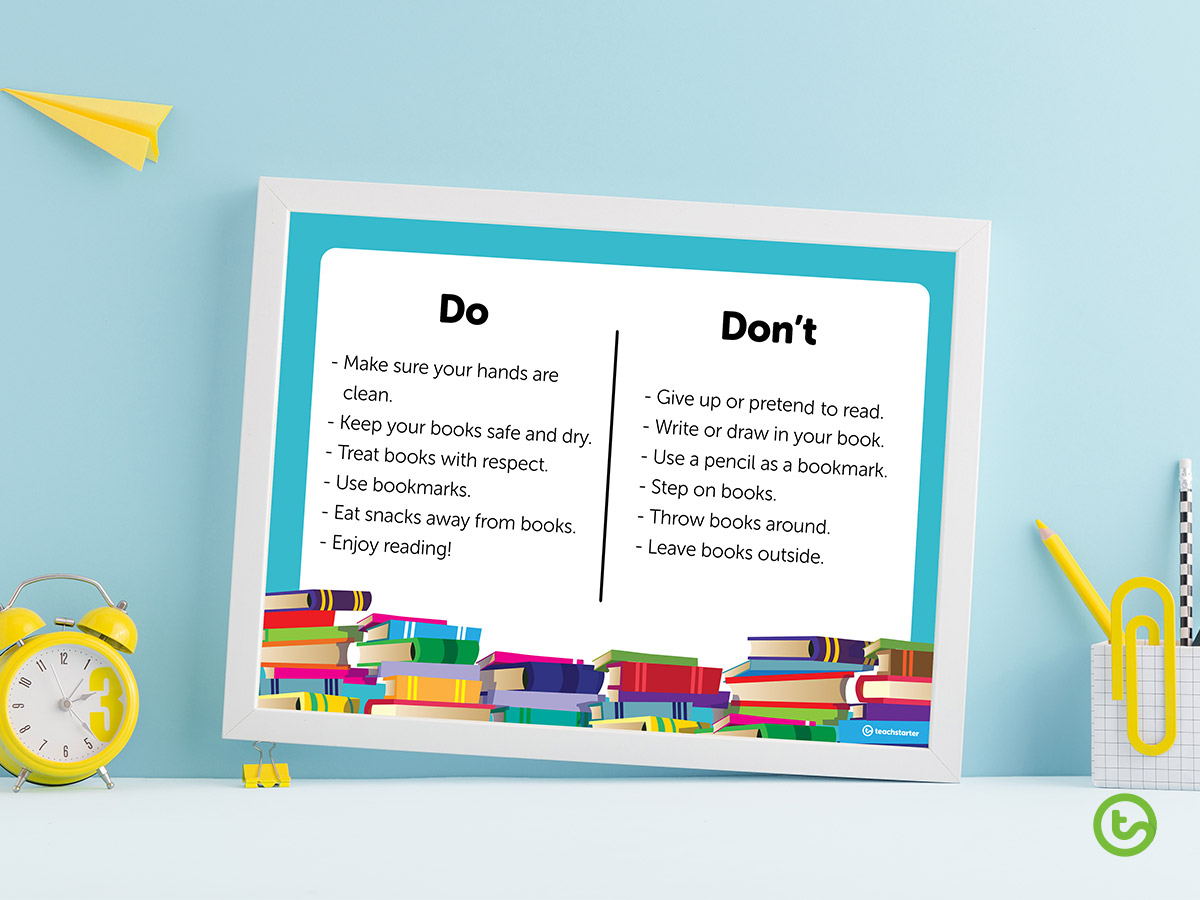 Library Lingo
The next step to using a library is getting down with the lingo! I loved using our Boho Geometric Word Wall to create a wall display of library-related terms!
Your students can research their library vocabulary to find out exactly what the library is all about! As they find the meaning of each word, get them to find the word in a Library Lingo word search! Simply input your library vocabulary into our Create Your Own Word Search Widget.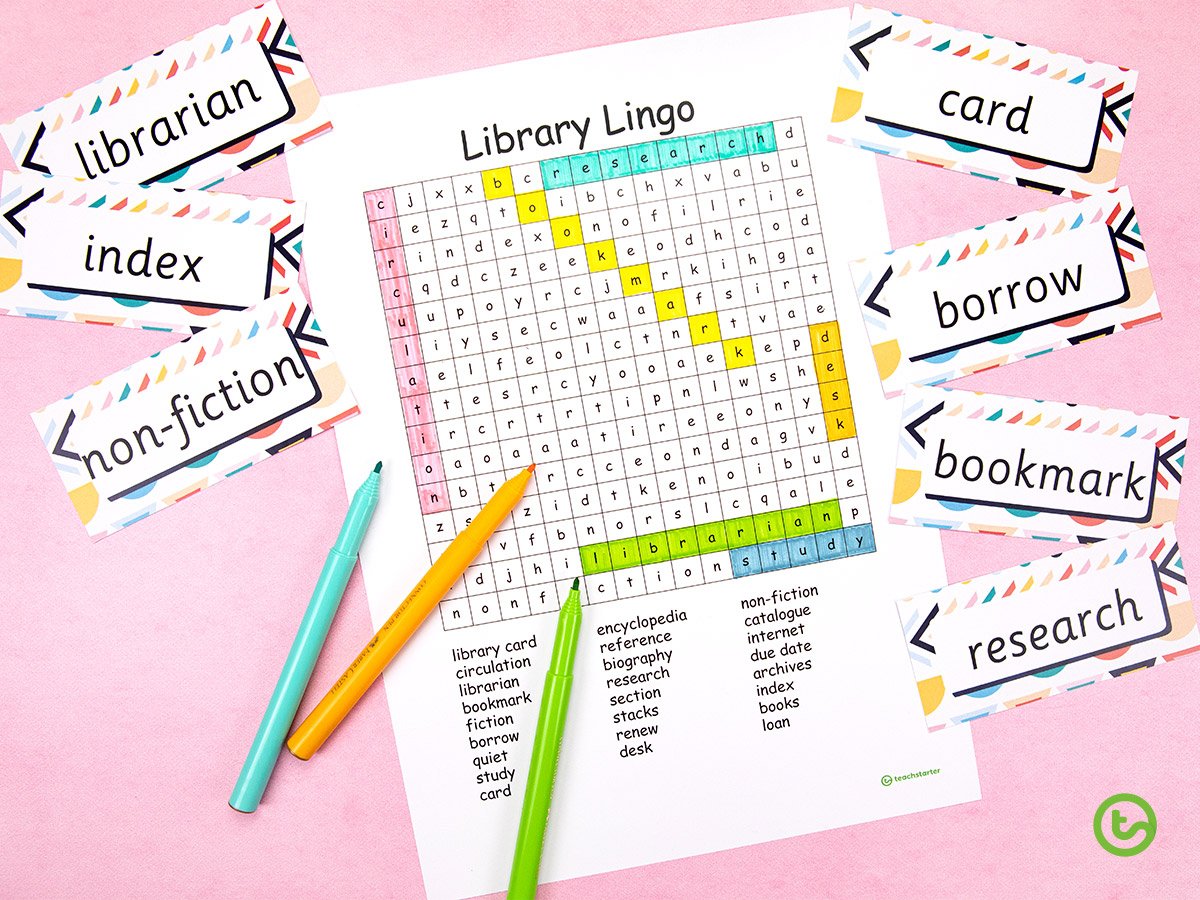 Library Scavenger Hunt
Lastly, before your students can use the library to its full potential, they need to be able to navigate its shelves!
Your library might have a slightly different layout and shelving system to the next, but that doesn't mean you can't put together a Library Scavenger hunt!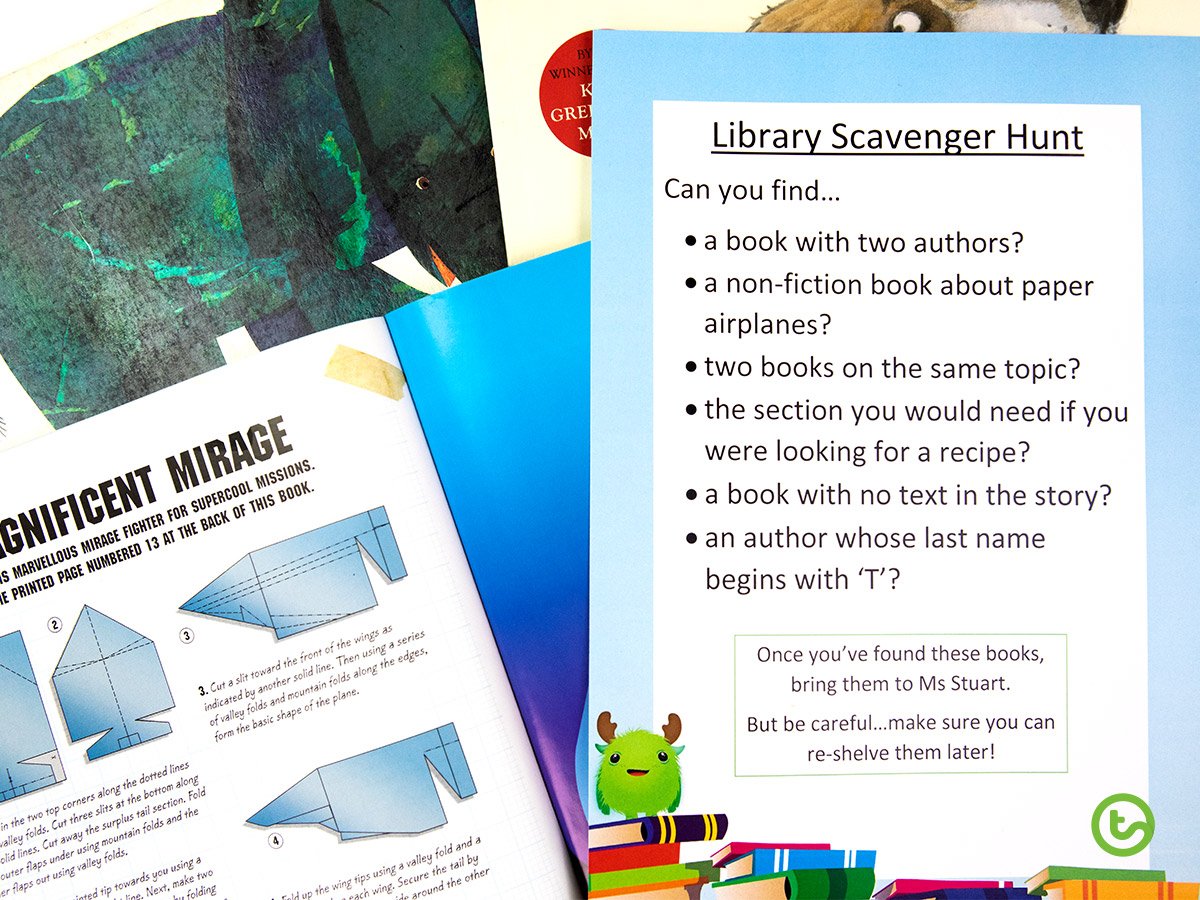 If your library uses the Dewey Decimal System, then Our Dewey Decimal System Poster is a great resource to display to remind your students of the system! Why not print it out on A5 size and give each child a copy to keep in their library bag?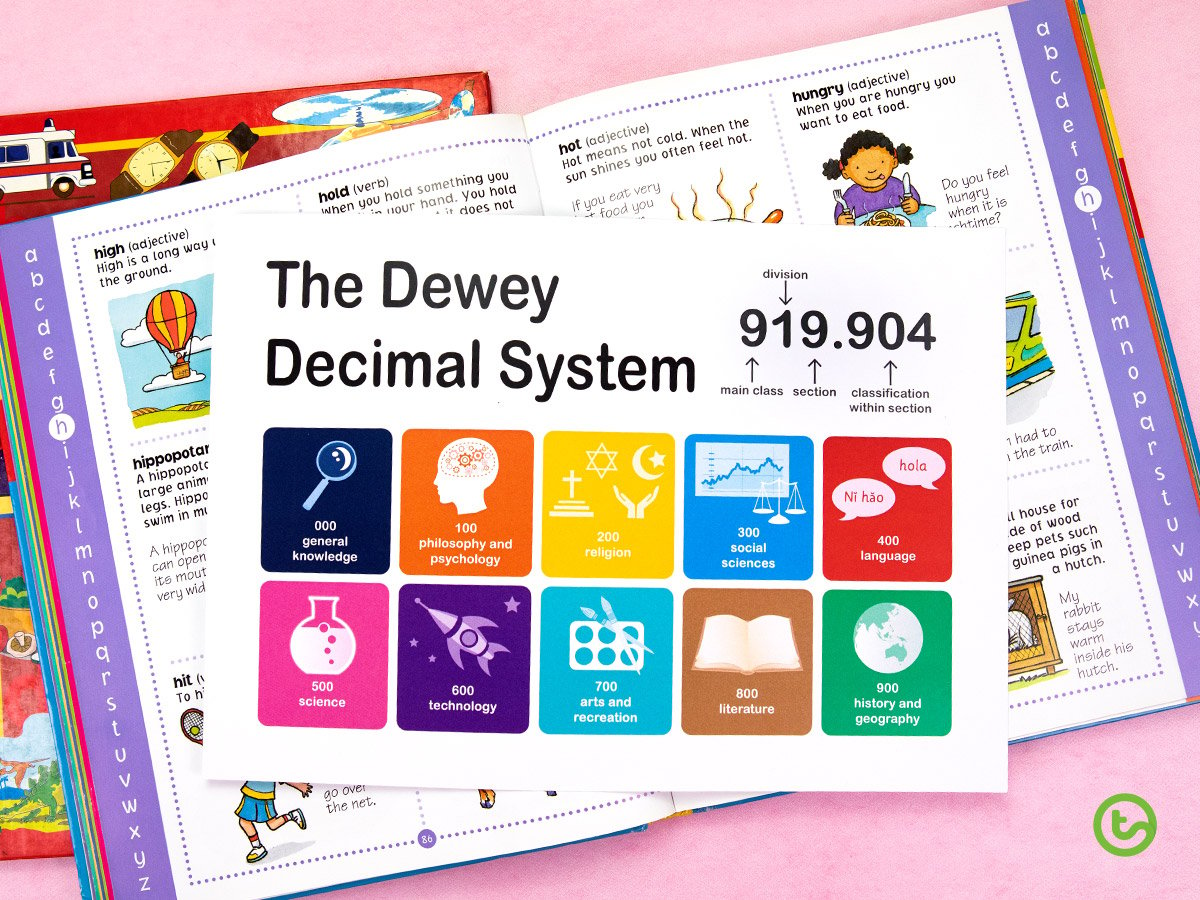 ---
Library Time Activities
There is so much more to using the library than just silent reading!
The plethora of resources available in the library, from fiction and non-fiction books to computers, mean that there are heaps of amazing library activities for kids to be had! We've narrowed down just a few fun and educational activities that you may like to do with your class in the library.
Shared Novel Study
One of my favourite activities to do when I was a teacher was to read a shared novel with my class. Sitting down and reading a story, breaking down the characters motives, predicting what would happen next – it was all so much fun! Seeing the student's get involved with reading was such a rewarding experience. And even better, it was educational!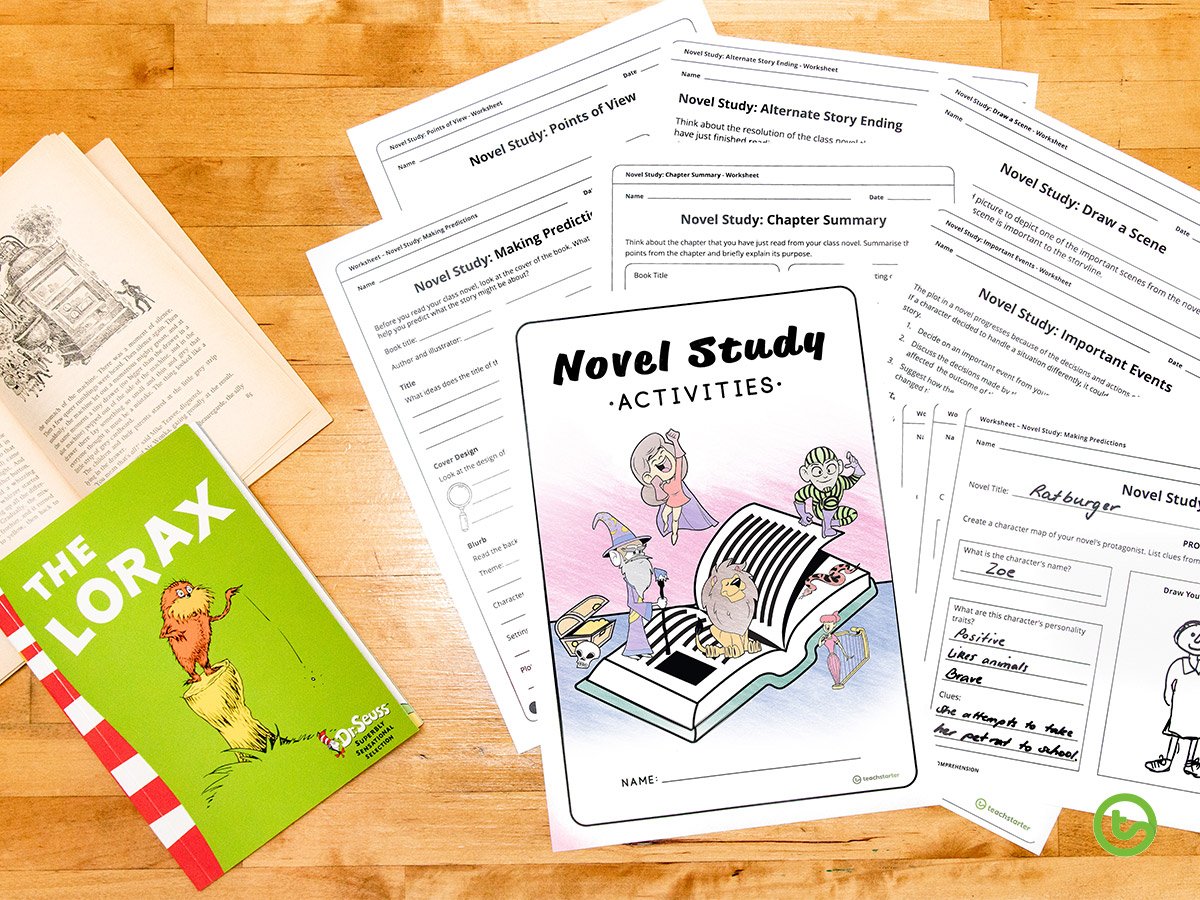 The library is the perfect place for a shared novel study! We have developed an amazing Novel Study Activity Resource Pack to help you and your class take a novel study to the next level. From predicting the plot to analysing the characters, help your students pull apart a story with these educational worksheets.
Independent Student Research
Taking your students to the library for independent work can sound daunting – but, if done properly, it can be a wonderfully empowering experience for your class.
The library environment offers your students an amazingly broad variety of books and digital resources to research with!
Once your students have familiarised themselves with the shelving system in the library, let them go crazy with a research task.
Independent research tasks, such as our Genius Hour Teaching Resource Pack, give your students the opportunity to drive their own learning, explore their own interests and cross off a whole lot of curriculum codes while they're at it!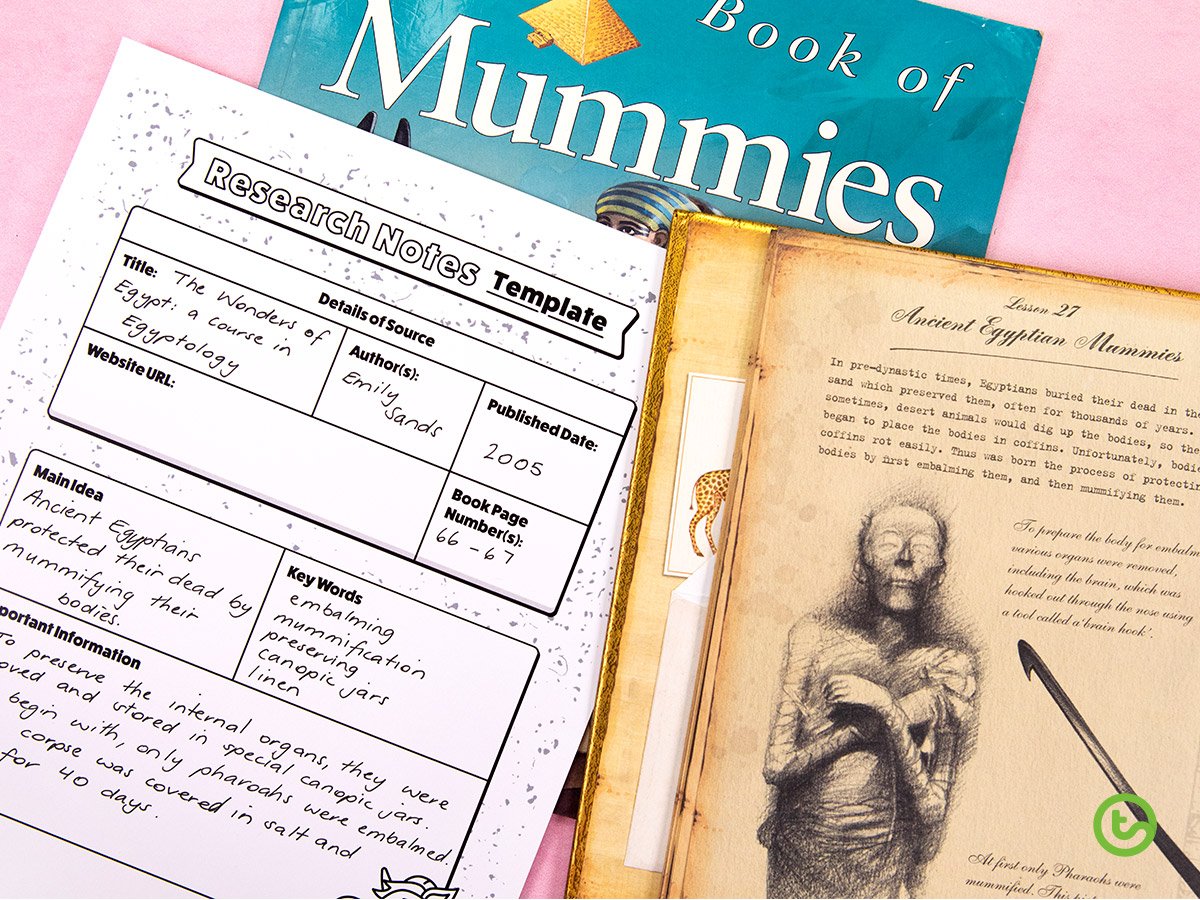 If your students aren't up to working on their own research tasks, why not take them to the library to develop their inquiry skills on a whole-class or group project?
Split your class into groups and give each group a topic to research.
Send them out into the library to find books with information on that topic.
Encourage each group to read through their books and write down some interesting facts on their topic.
Have them present their findings to the rest of the class.
Reading Centre Activities
You can't put together a pack of library activities for kids without including some fabulous reading centre activities!
Guided reading and independent reading groups take on a new spin in the library – there are so many books to choose from, you're sure to find something for every interest at any reading level.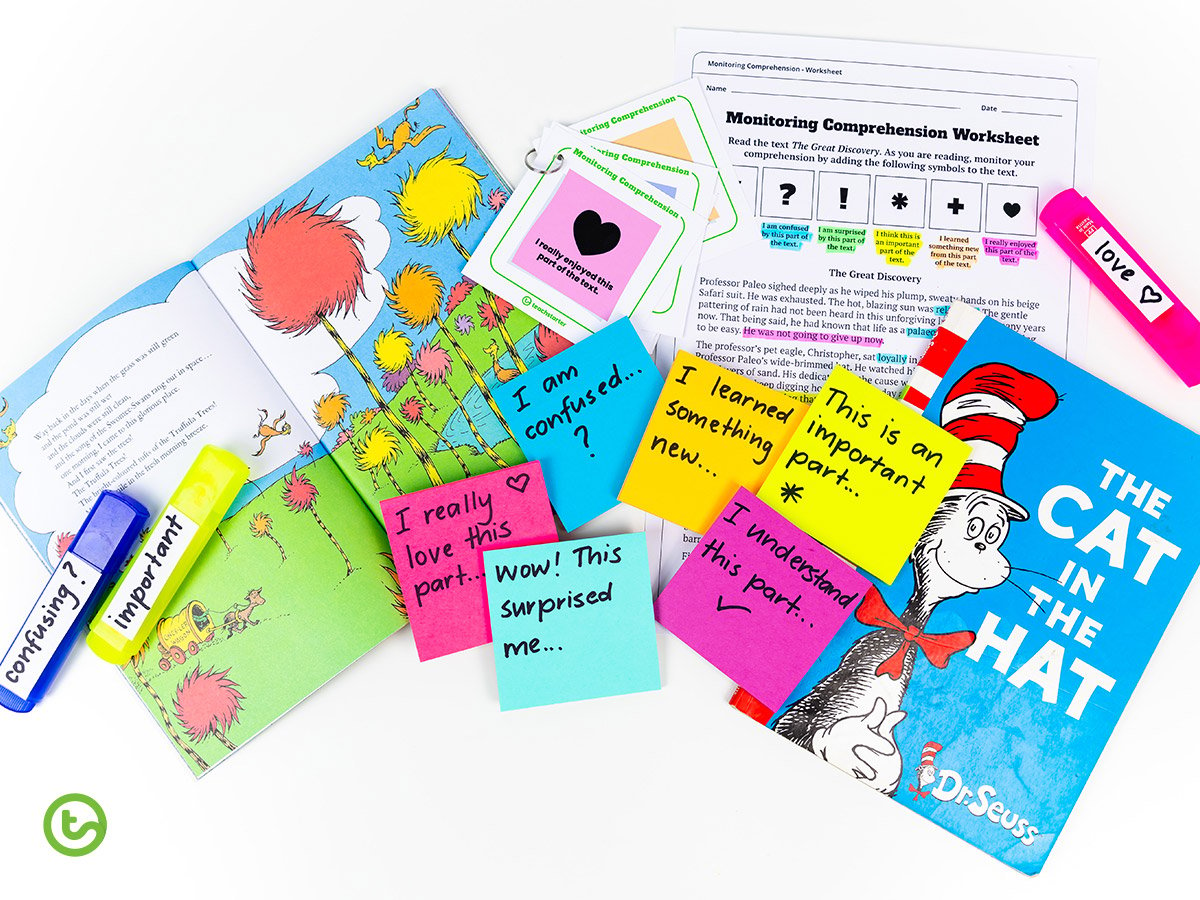 Holly has written a fabulous idea for How to Effectively Teach Comprehension in the Classroom. For more independent work for the lower years, make sure you check out our New Resource Alert: Literature Study Task Cards for Picture Books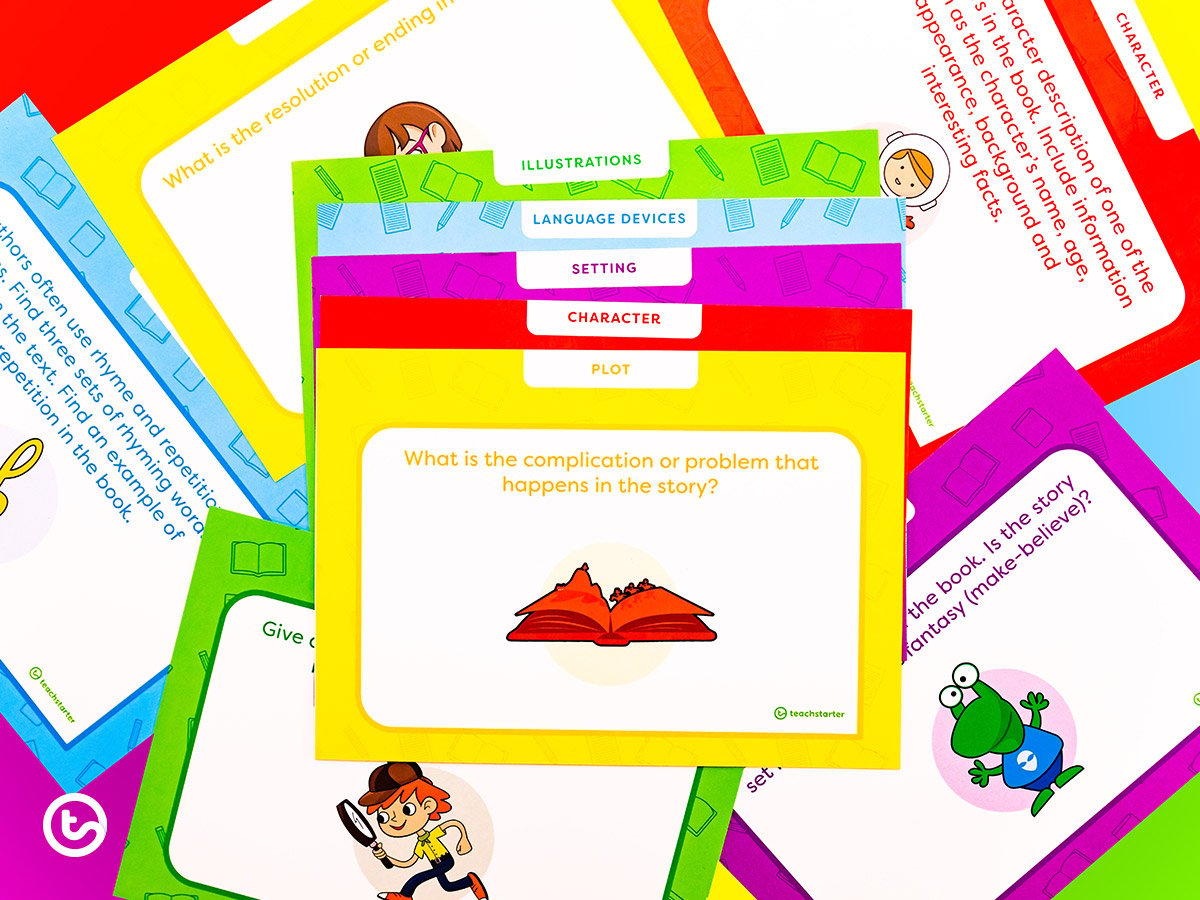 Write a Book Report
For a quick and easy library activity, you can't go past a good old fashioned book report.
Accompanied by these super cute reading posters, these book report worksheets encourage your students to value the opinions of their peers and read a greater variety of texts!
[resource:167982][resource:168343][resource:168337][resource:168329]
[resource:168322][resource:168317][resource:168300][resource:168293]
---
We hope we've inspired you to use your school library! How do you get value out of this amazing place?
Comment below to share your school library activities for kids!