School libraries are some of the most magical places in the school building (hey, you don't have to be a school librarian to admit it), and library activities are some of the most memorable from elementary school.
Many of us remember walking in a neat line with our class, heads filled with excitement at the thought of borrowing some new books for the week! If you're like the members of the Teach Starter teacher team, you loved the school librarian and loved the library activities for kids that they put together, just for us! With school librarians in mind — and those schools where teachers take on the job as there's no money in the budget dedicated to an official librarian — we decided to pull together some of our favorite ways to celebrate the library and get kids hooked on a book!
Fun School Library Activities for Kids
If your school is lucky enough to have a school librarian, you know they are one of a kind! They know the library like the back of their hand and help your class explore books and develop a love for literature that is second-to-none.
Whether you're a school librarian looking for some new ideas or a teacher who's in that "budget cuts cost us our beloved librarian boat," we've got you covered! To help you out we've put together some fantastic library activities for kids to help you and your class maximize the use of your school library.
Library Scavenger Hunt
Before your students can use the library to its full potential, they need to be able to navigate its shelves!
Your library might have a slightly different layout and shelving system to the next, but that doesn't mean you can't put together a Library Scavenger Hunt. Grab a free scavenger hunt template for the lower grades or the upper grades. You can also mix things up with a fun QR code library scavenger hunt!
Take a StoryWalk®
Created by Anne Ferguson of Montpelier, VT, in association with the Kellogg-Hubbard Library, the term StoryWalk® is a registered trademark, but they're pretty eager to spread the word about this fun library activity for kids! The basic idea? Take a popular children's story from a book, and break it down so kids can walk through the story — be it on your school campus, in your town, or wherever it is safe and encouraged for kids to wander.
The idea is to get kids engaged in the story and to help them with the transition from words on a page to their greater imagination. The creative educators at Oak Grove Elementary in DeKalb, Georgia shared this StoryWalk® for Dear Mr. Blueberry (a fantastic story by Simon James) with us after being inspired by Ferguson's concept.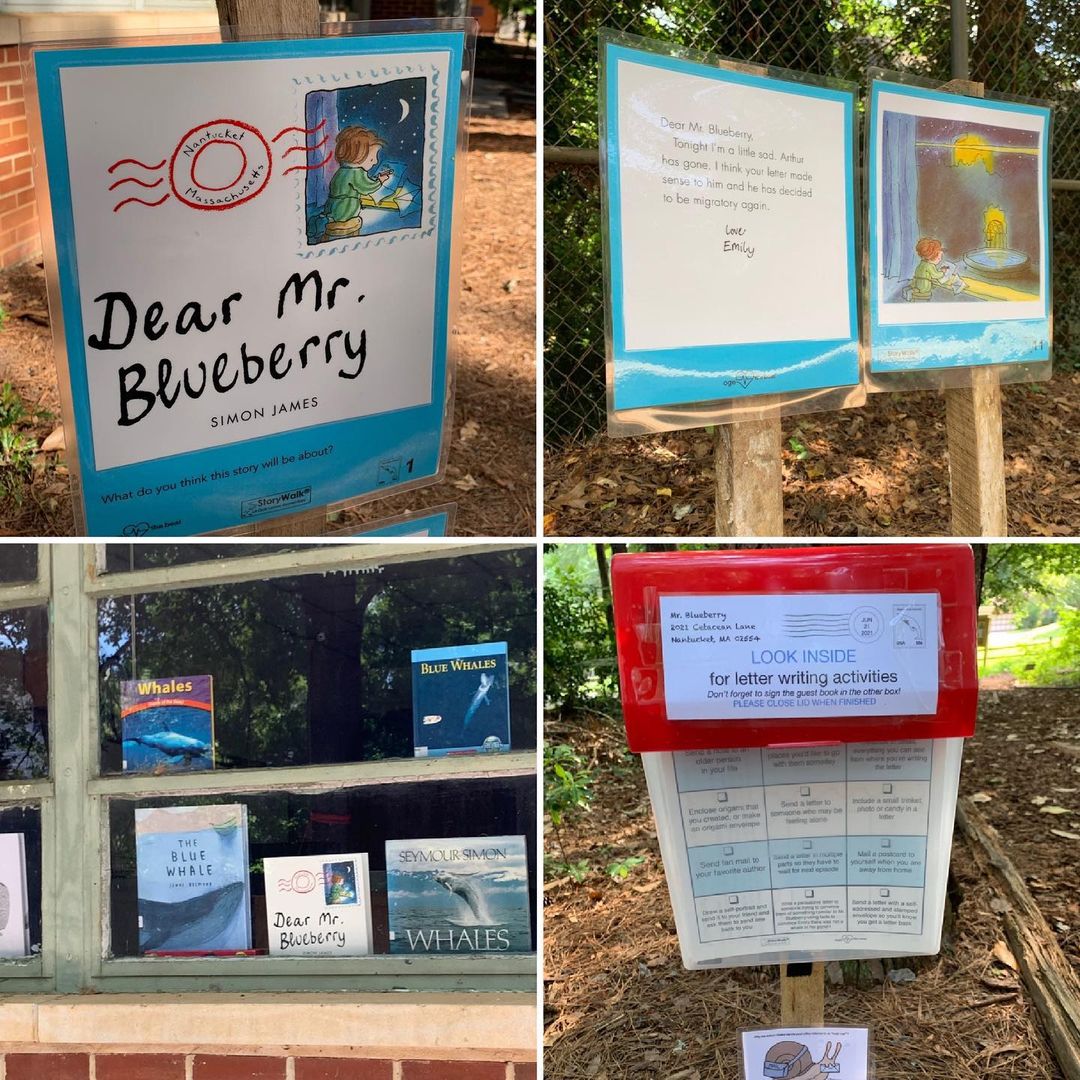 Learn About the Dewey Decimal System
Named for Melvil Dewey, the librarian and educator who devised the system, Dewey Decimal Classification (yup, that's the real name), will help them for decades to come when it comes to navigating the library.
To make learning the Dewey Decimal System more fun, turn this library activity into a challenge, assigning groups of students titles from different sections that they have to find.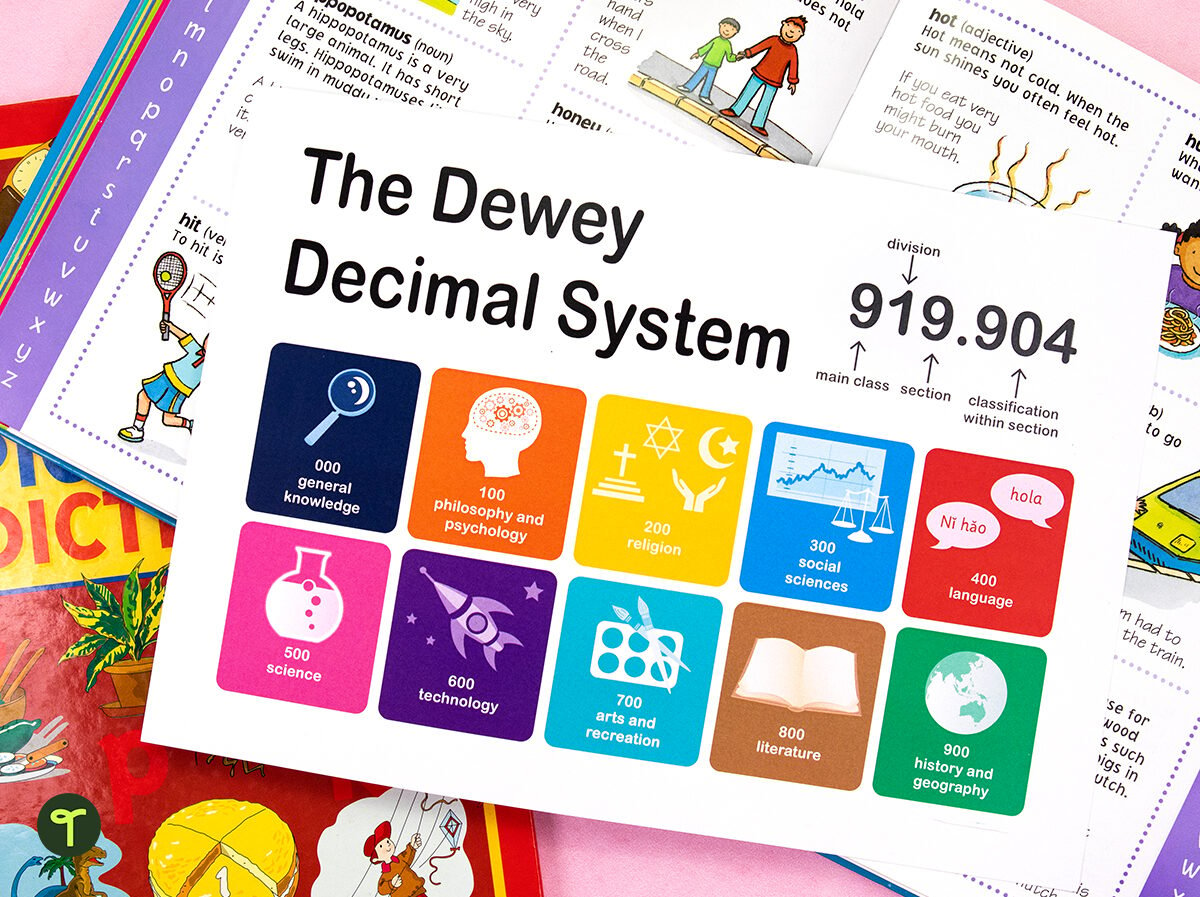 Set Up a Tracking System
The easiest way to get kids excited about books? Make it a group project. School librarian Stephanie shared this fun bulletin board she has up in her elementary school library where she tracks the books that her classes have read by posting the covers each time a book has been finished.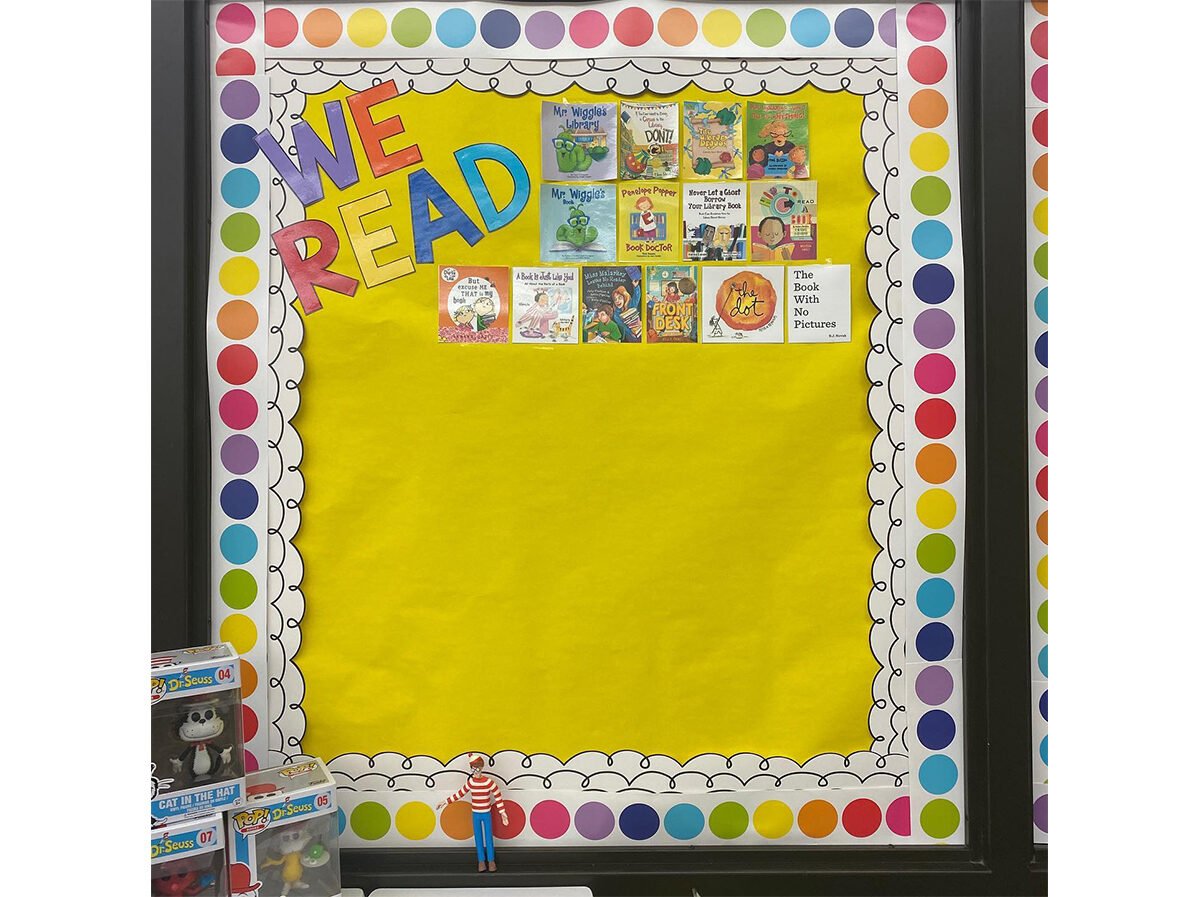 Independent Student Research
The library environment offers your students an amazingly broad variety of books and digital resources to research with! Once your students have familiarized themselves with the shelving system in the library, let them go wild with a research task.
Independent research tasks, such as our Genius Hour Teaching Resource Pack, give your students the opportunity to drive their own learning, explore their own interests, and cross off a whole lot of curriculum standards while they're at it!
If your students aren't up to working on their own research tasks, why not take them to the library to develop their inquiry skills on a whole-class or group project?
Split your class into groups and give each group a topic to research.
Send them out into the library to find books with information on that topic.
Encourage each group to read through their books and write down some interesting facts on their topic.
Have them present their findings to the rest of the class.
Talk About Taking Care of Your Books
It may not be the most "fun" library activity on the list, but it's one of the most important! Make sure you chat with your class about the best way to use the library and its books respectfully. Why don't you brainstorm with your class the best way to treat books and make a poster to refer to again and again? I've used our Books – Landscape Page Border.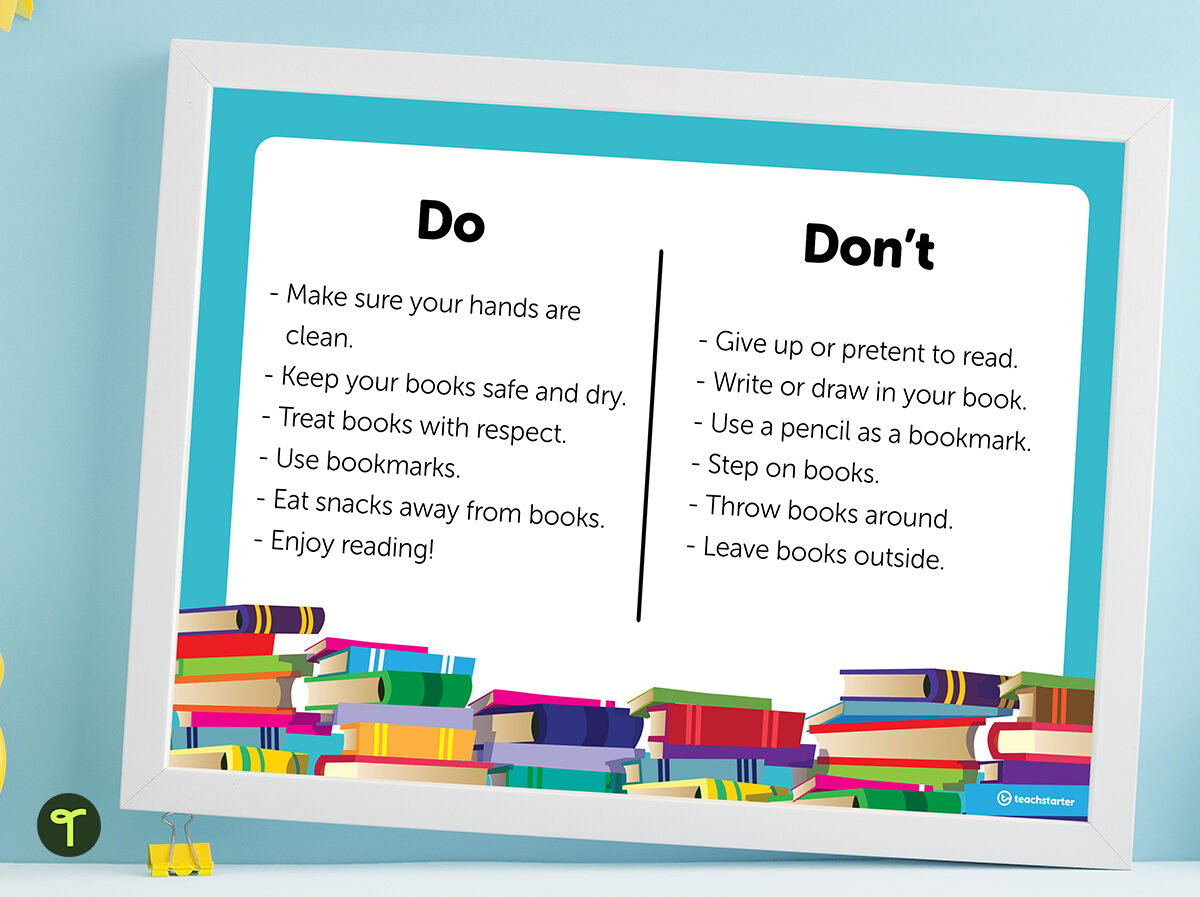 Introduce Library Lingo
The next step to using a library is getting down with the lingo!
Your students can research their library vocabulary to find out exactly what the library is all about. As they find the meaning of each word, get them to find the word in a Library Lingo word search. Simply input your library vocabulary into our Create Your Own Word Search Widget.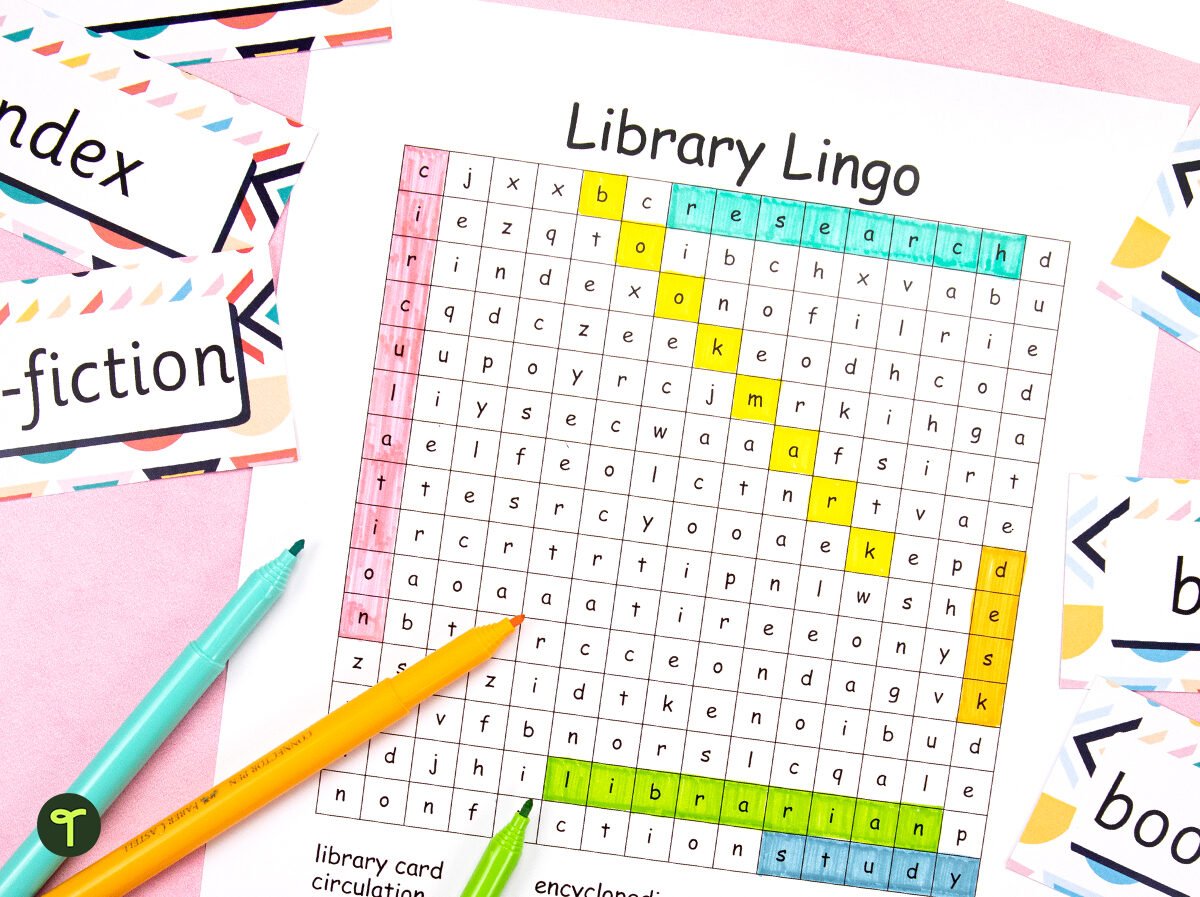 Make Book Wish Lists
There are a lot of buzz words associated with the library nowadays – Digital Learning Center, Literacy Center, Book Nook, or the more familiar School Library. Whatever terminology your school adopts, they have one thing in common; they make fantastic places to grow a love for books and reading. And that sure is something to get excited about!
On your first trip to the library, let the kids explore the books at their leisure. While they're browsing, have them fill out a Book Wish List of books they might like to borrow over the next month or even the next semester!
Remind each student that reading is a superpower, and they will be using their library time to strengthen their superpowers each week.
Play Go Fish
Whether you have reluctant readers who need a little motivation or kids who just can't make a choice because there are so many good options, turning library time into a game of Go Fish can be a great way to help students get excited about the adventure aspect of choosing a new book in the library.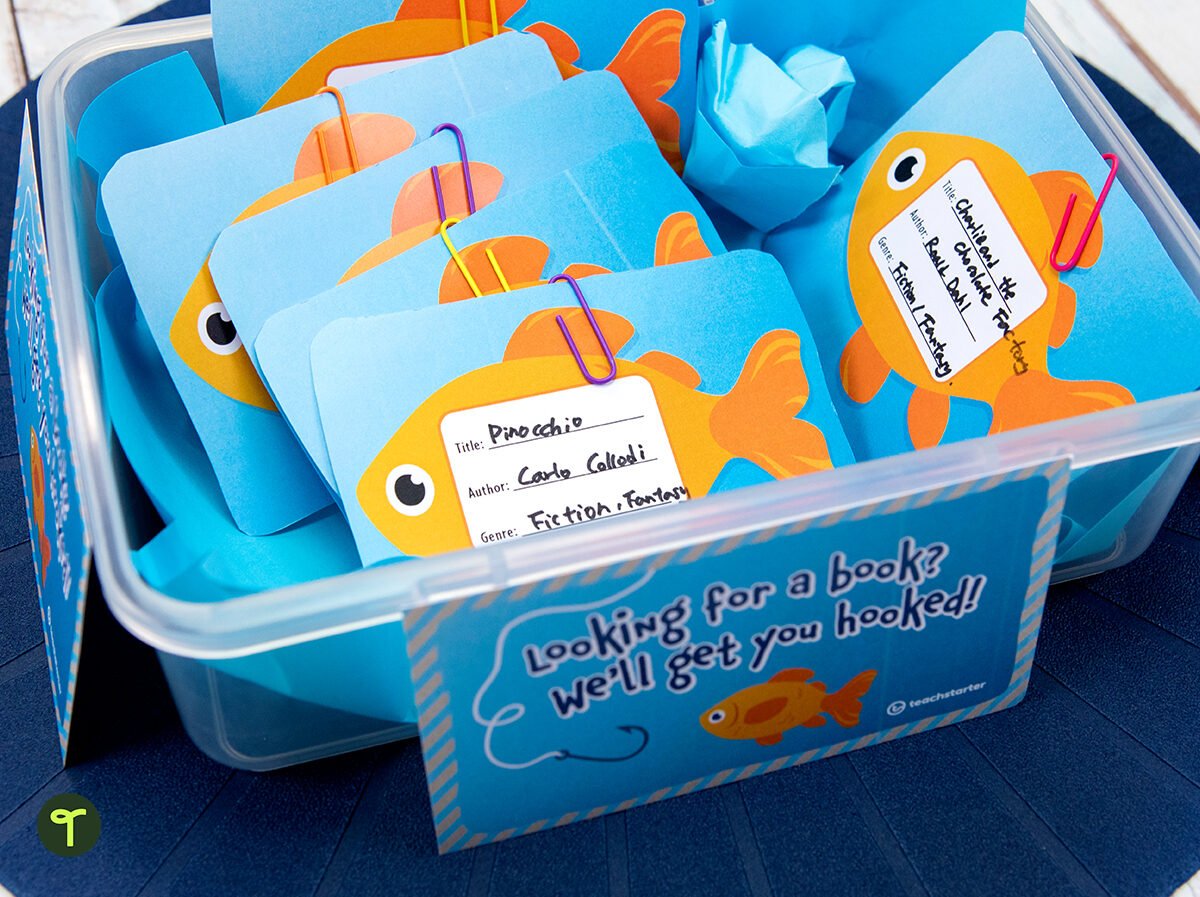 Remind Them to Mark the Book
Dog-eared pages are enough to make any school librarian cringe (OK, we admit it … sometimes we tear up too). Elementary school librarian Lacey shared this fun "pick a bookmark" reminder that she has placed at her book check-out desk to make sure that never happens. And can we please talk about those googly eyes on that scanner?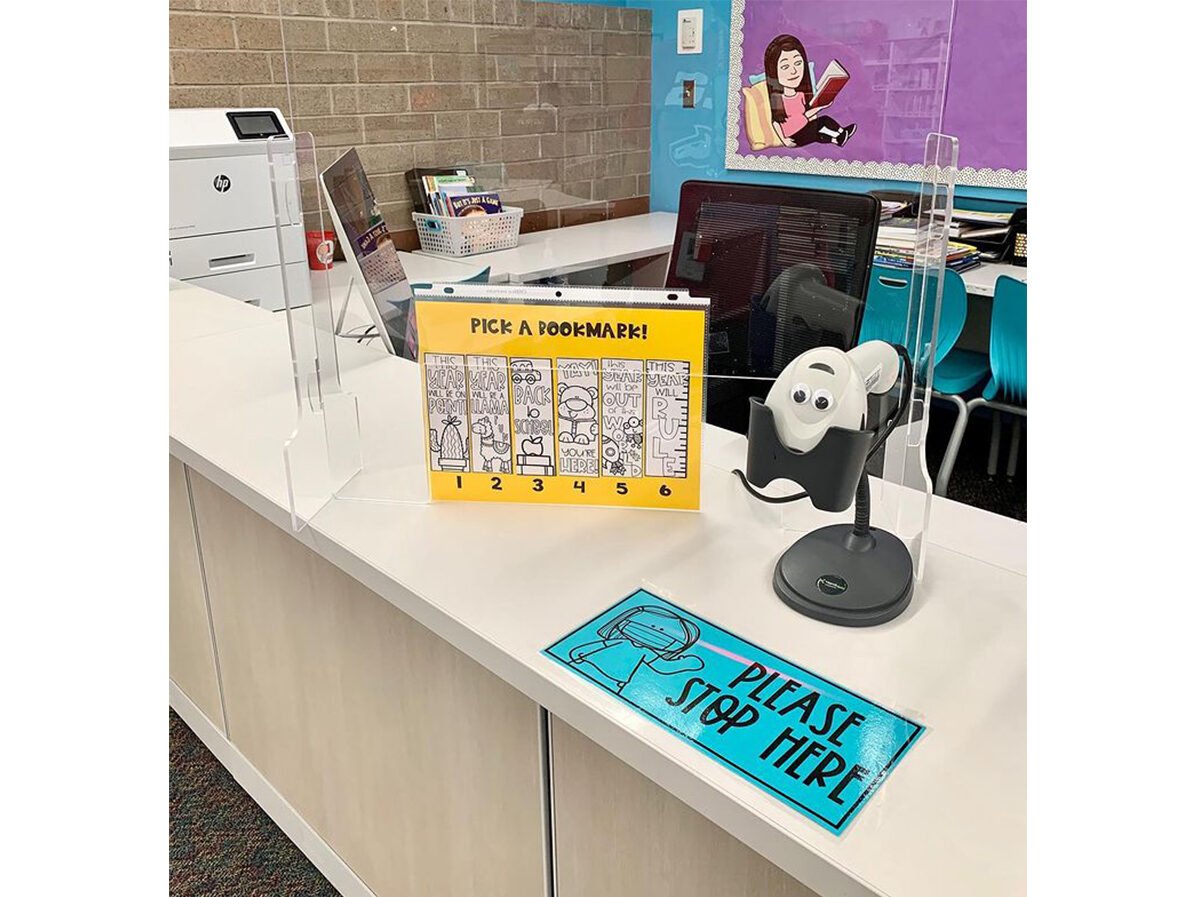 Get some of our favorite bookmarks to set up in your bookmark section:
[resource:4449146][resource:4476994][resource:2665182]