A scaffolding sheet that can be used to write an explanation text.
Use this generic scaffolding sheet to provide some structure for students when they are learning to write an explanation text.
Need to teach your students about the structure and language features of explanation writing? We have created a comprehensive teaching presentation that will do the heavy lifting for you!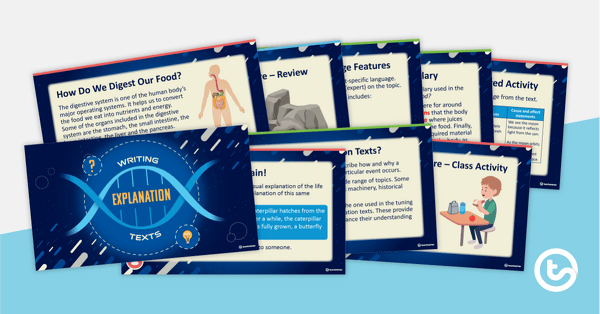 teaching resource
A 33-slide editable PowerPoint template to use when teaching your students about explanation writing.