Are you looking for fun sight word activities and sight word games that you can do in the classroom with your pre-k or kindergarten students? Or maybe you are looking for something different to send home for homework with your children?
Whether you use the Dolch sight words, the Fry sight words, or another list, we have some options to make this part of your ELA curriculum a whole lot more fun!
Sight Word Games
Sight word games make learning all those words that early readers need to recognize a whole lot easier and a lot more fun too. So we did a deep dive into the world of sight words to come up with some games that would help kids remember the most common sight words and make teachers' lives easier too!
Many of these games are printable, so you can easily use them in the classroom — but there are virtual options too!
How to Play the BOOM Sight Word Game
To kick things off, teacher @misslearningbee shared this sight word game with Teach Starter, and we were instantly hooked not only because it is super easy to set up, but because it has already been tried and tested, and her kids just love it! The best thing about this game is that you can easily differentiate but keep each sight word level together using some rubber bands. Here's what you need to know:
Write the chosen sight words on colorful craft sticks.
Write the word BOOM on a few sticks — this is the key to making this game fun!
Pair students off to work together (or create small groups!), and set a timer for your desired time.
Place the sticks in a cup with the word side down.
Students should then take turns passing the cup, pulling out a stick, and reading the word.
If they read the word correctly, they get to keep the stick!
If they pull out a BOOM stick, the other player gets all of their sticks. If they're in larger groups, the student gives their sticks to their partner or person to their right.
At the end of the time limit, the person with the most sticks wins!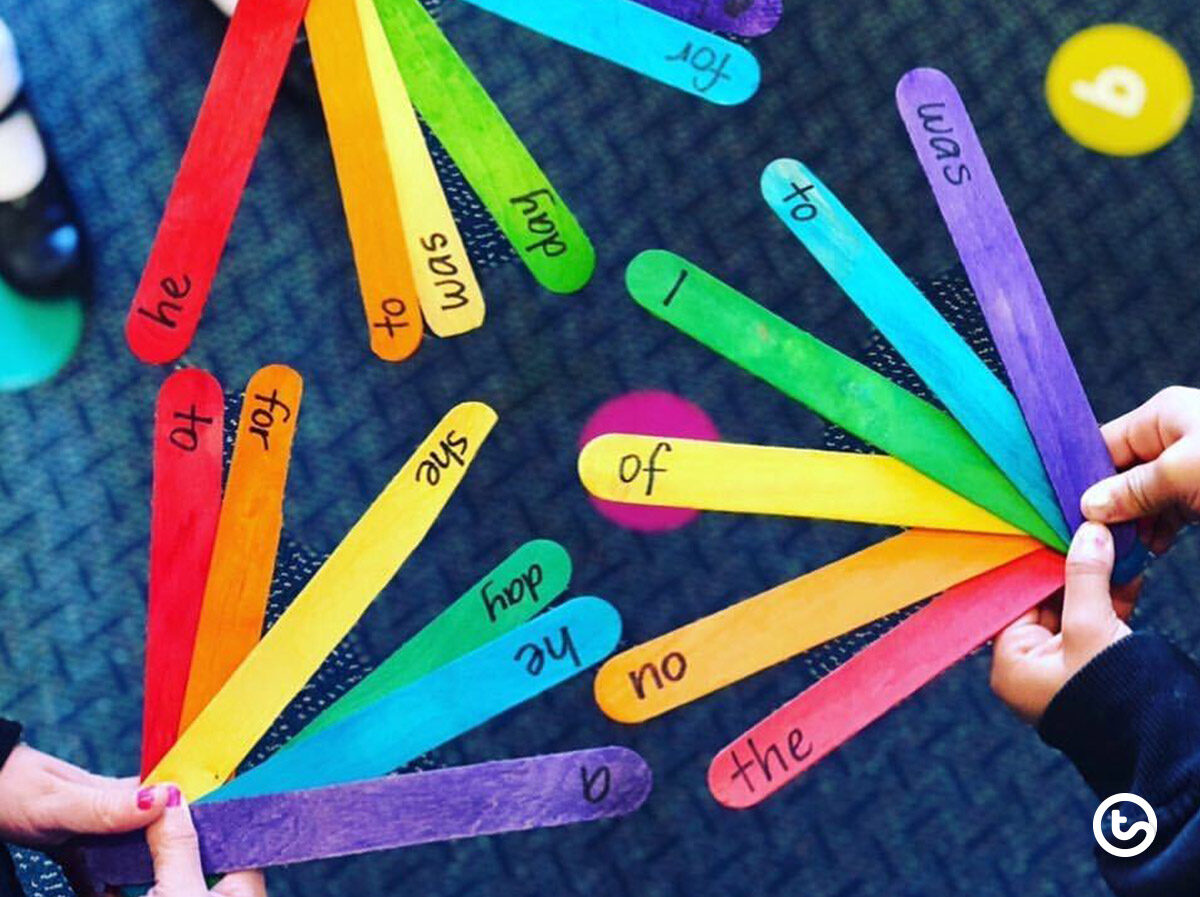 As an extension or alternative to using Boom sticks as a sight word game, you could do rhyming words, or students could put the words into a sentence. Other ideas include:
Sight Word Hopscotch Game
Inspired by hopscotch, this sight word game is an active one that will help them get the wiggles out.
Find a tiled area and write one sight word on each tile with three different colors. Children then pick a color, and by hopping only on that color sight word, they can get home. They must say each sight word as they hop on it to get to the end.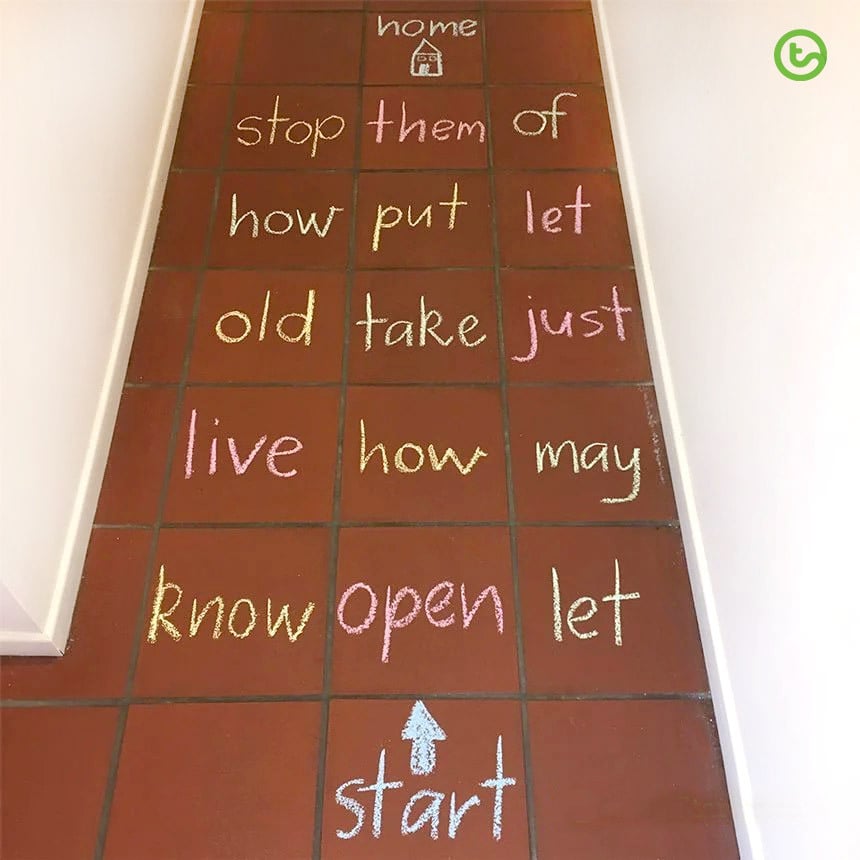 Sight Word Fishing Game
It looks basic, but children in my class loved this game — it's sight word fishing!
Attach paper clips to sight word flashcards, and create a fishing rod with a magnet at the end of the string. In a small group, children take turns trying to fish out a sight word. If they can successfully fish the sight word and say the sight word, they get to keep that flashcard. The child with the most sight word flashcards at the end wins!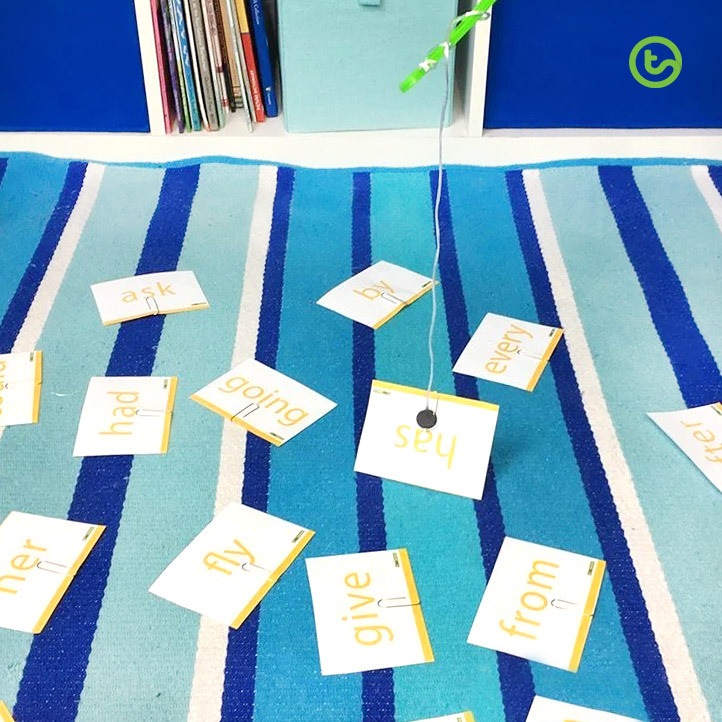 Bowling for Sight Words
Pick up a cheap plastic ten-pin bowling set from your local dollar store. Using some sight word flashcards, place a hole punch in the corner, and attach one word to each pin using a rubber band.
Students try and hit as many pins over as they can, then correctly say each of the sight words they knocked over in order to add to their overall score!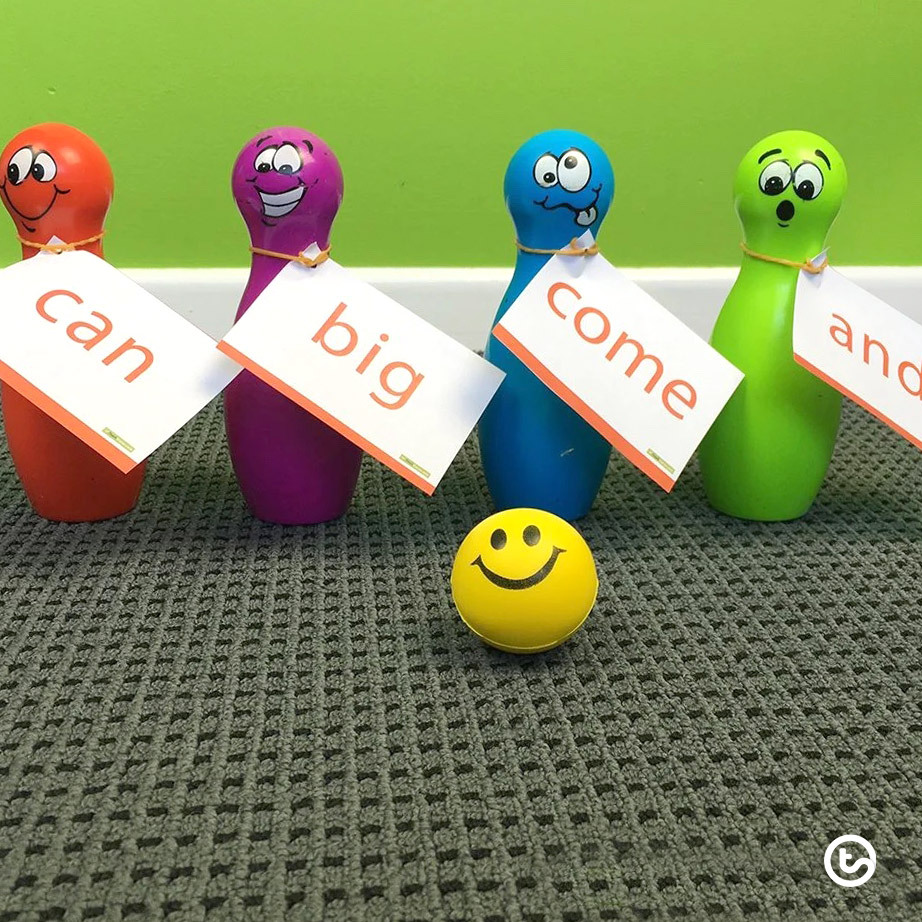 Sight Word Popcorn
Print out sight word flashcards on yellow paper and scrunch up just like popcorn. Have students pick a piece of popcorn and read the sight word. If they get it correct they get to keep that piece of popcorn. Who can fill their popcorn bucket first?
---
Printable Sight Word Games
If you are looking for another sight word game that you can play in your reading centers or to send home for some fun sight word practice, we've got you covered! Here are some of our sight word games. Although we have used the Dolch Sight Words list of words, you can use the editable version when available to suit the sight words that you may use at your school.
Fishy Find Sight Word Game
For this version of a fishing sight word game, we've created the fish you'll need to get started! Just follow the instructions below!
Set up a station with a large bowl.
Attach metal paper clips onto the creatures and attach a magnet to a stick and string.
To help build word recognition, students need to lower their fishing rod into the bowl, then read the word on the fish they have caught, and then place them in a pile.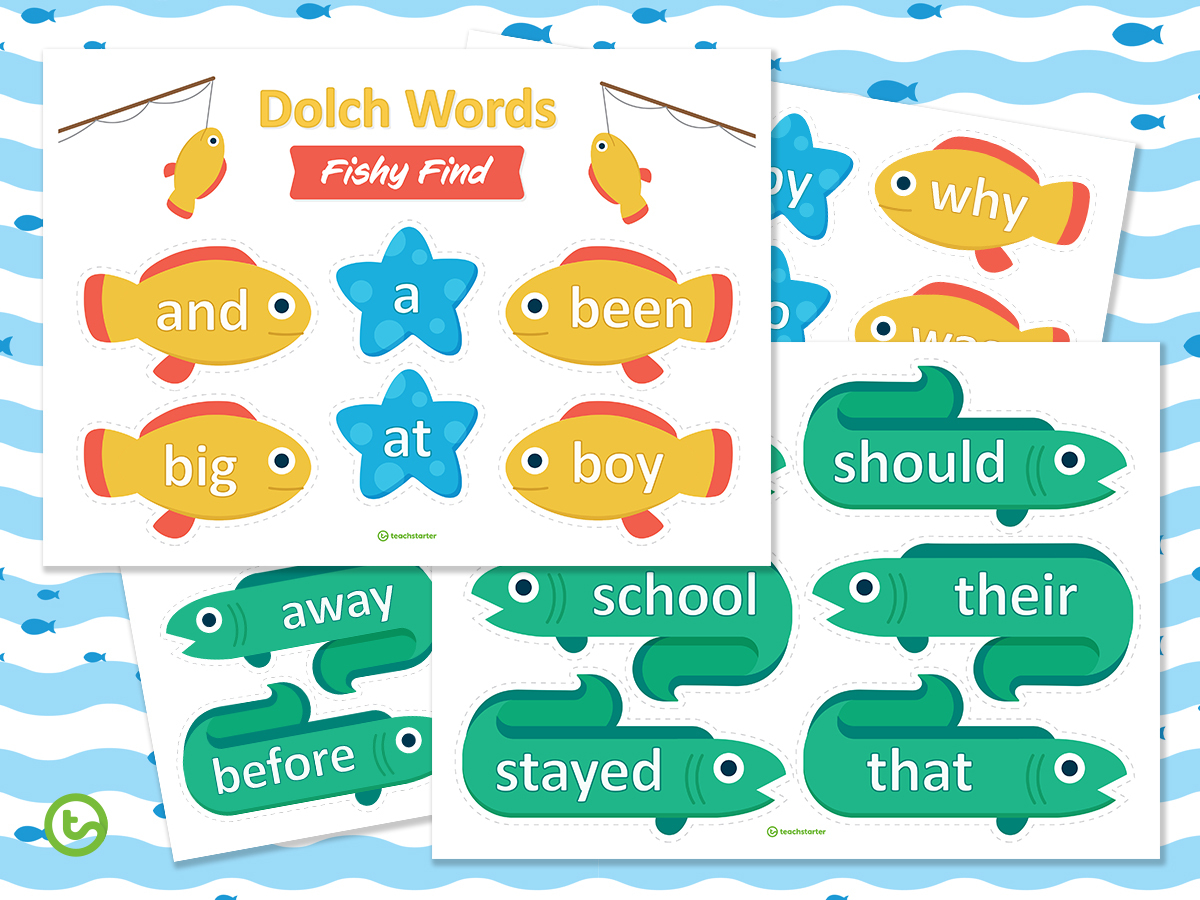 Sight Word Bingo
There was a game to play with sight words, and Bingo was its name-o! (Sorry, we had to!).
This printable sight word game takes classic Bingo and adds the first 100 words on the Fry Sight Words list to make a game the whole class can play! Print them out on sturdy cardstock, and you'll be able to use the bingo cards, again and again, to help your early readers really nail those crucial words.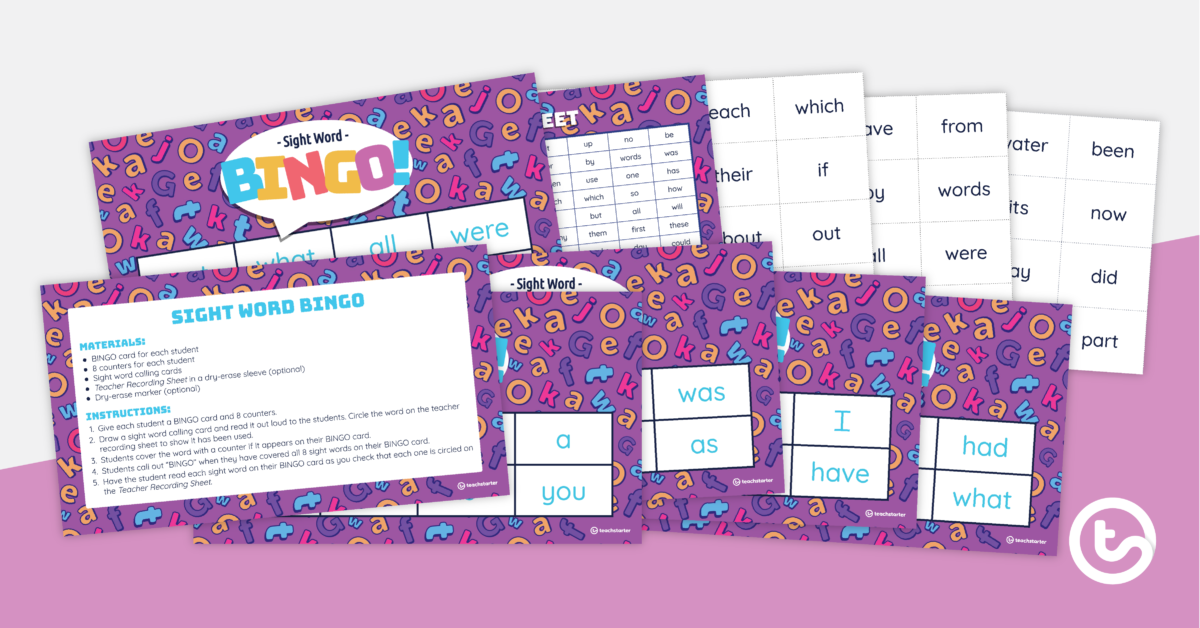 Available as a Powerpoint or in Google slides, this is also a great sight word activity for virtual students. Get additional words: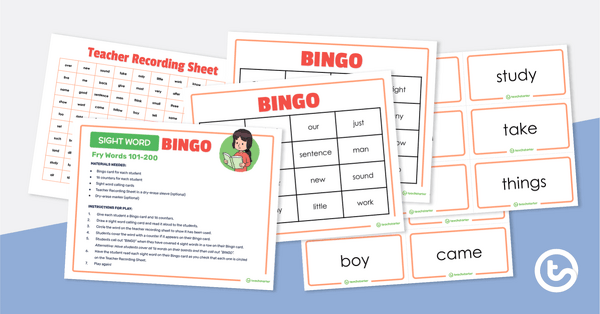 teaching resource
Practice learning sight words 101-200 on the Fry Sight Word List with our set of 22 Sight Words Bingo cards.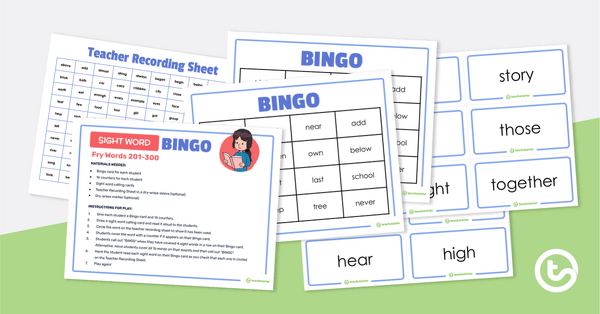 teaching resource
Practice learning sight words 201-300 on the Fry Sight Word List with our set of 22 Sight Words Bingo cards.
---
Fun Sight Word Activities
Need other sight word activities that will get your preschoolers and kindergartners excited? These options are not necessarily game-like, but there's still plenty of fun packed in.
Let Students Write on Their Desks
What's more fun for kids than the ability to write on the desk?
Use a window marker to write sight words on the desk (don't worry, the writing comes off easily with a damp wipe). Have students pick three or four sight word flashcards suitable to their level, then have them copy each of the sight words on their desk.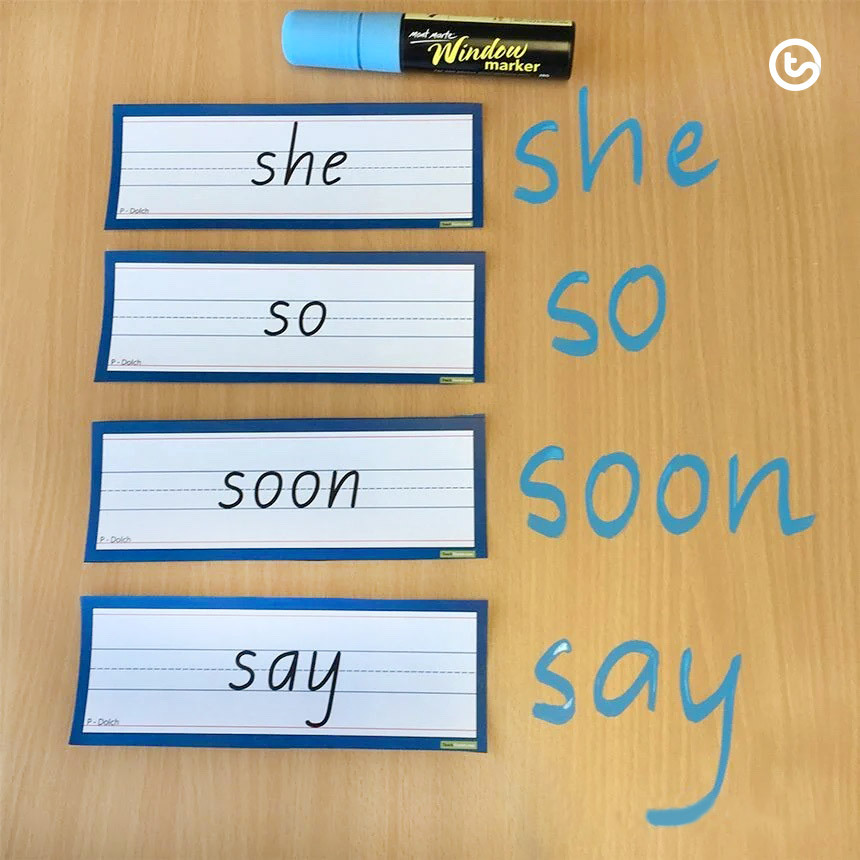 Sand or Rice Writing
Fill a tray with sand or rice in a tray and have students pick sight word flashcards, then write that word in the sand or rice.
Place a sheet of colored paper on the bottom of the tray for a more visually appealing activity.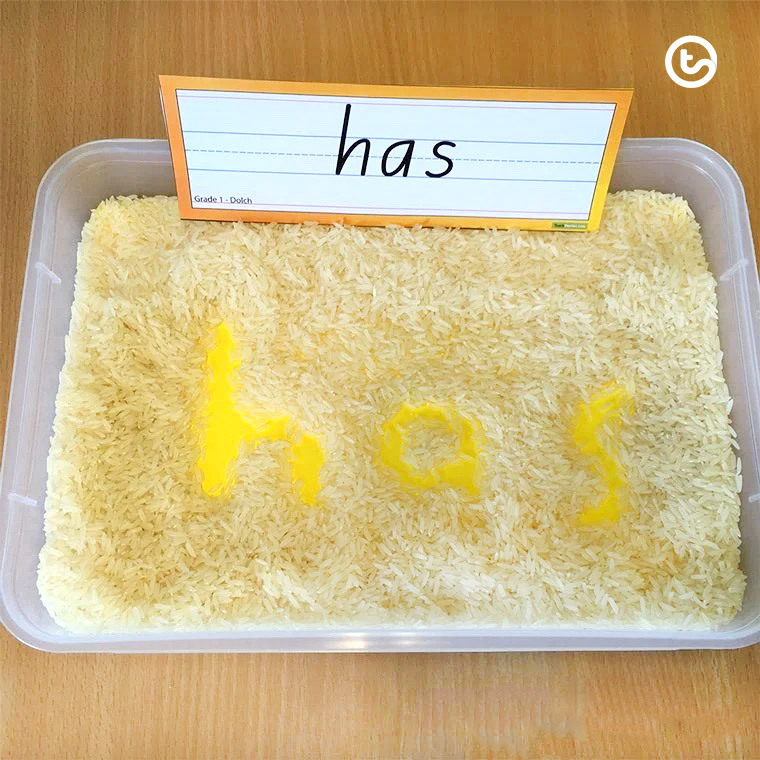 ---
Sight Word Paper Cup Tower Building
Using paper cups, stick sight words to each cup using a glue stick. Children must correctly say the word on each cup before they can place it on their "sight word tower." Challenge your students to find out who can correctly say all of the words and create the tallest tower! Bonus: This sight word activity also helps them build those engineering skills.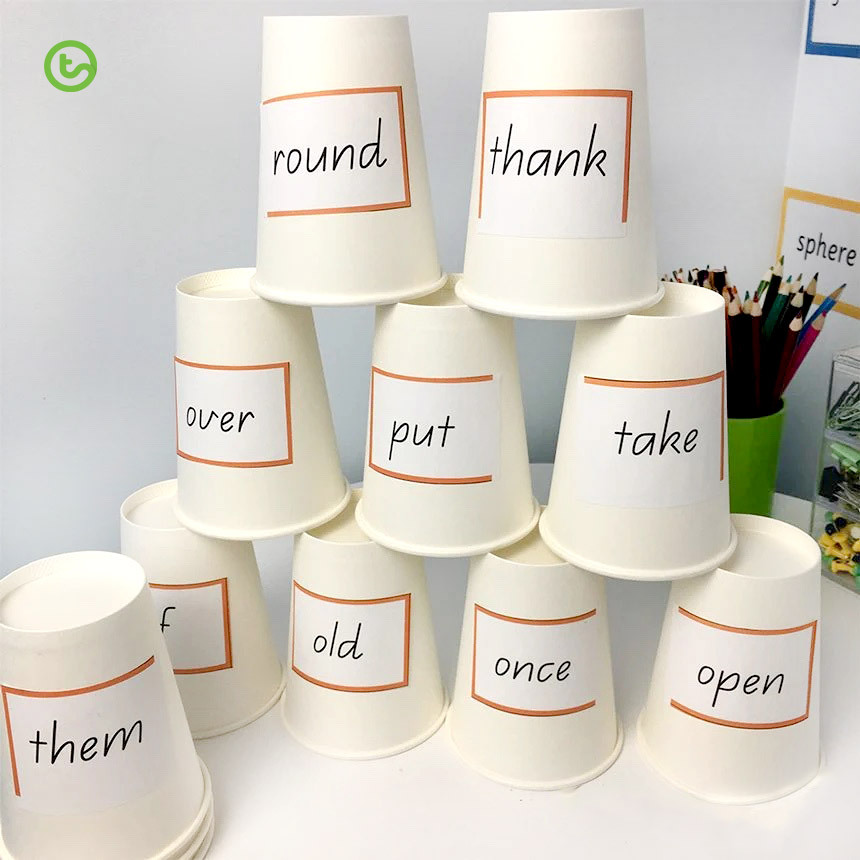 ---
Play Dough Sight Word "Writing"
Who doesn't love to play with play dough? Using sight word flashcards, have students pick a word and then create it using play dough. You can also print the sight word cards and send them home for parents to practice sight words at home with their children.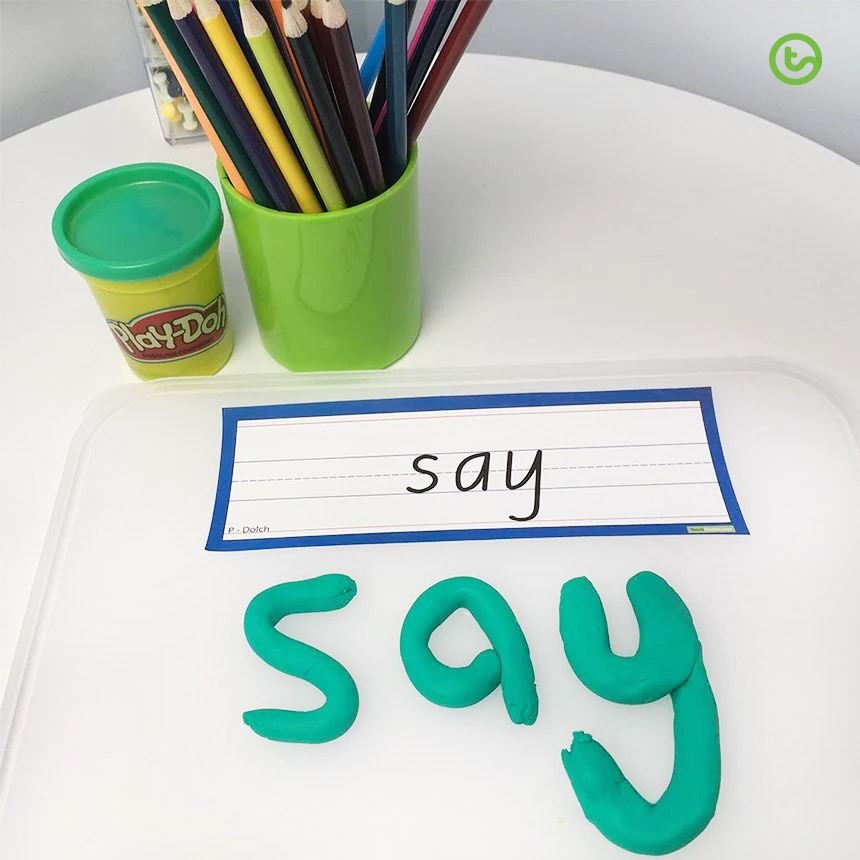 ---
Mess-Free Paint Writing
Put some paint or cheap hair gel in a plastic zip-lock bag, have your students pick sight words, and then use a cotton swab or their finger to write the sight word! Easy-peasy lemon squeezy.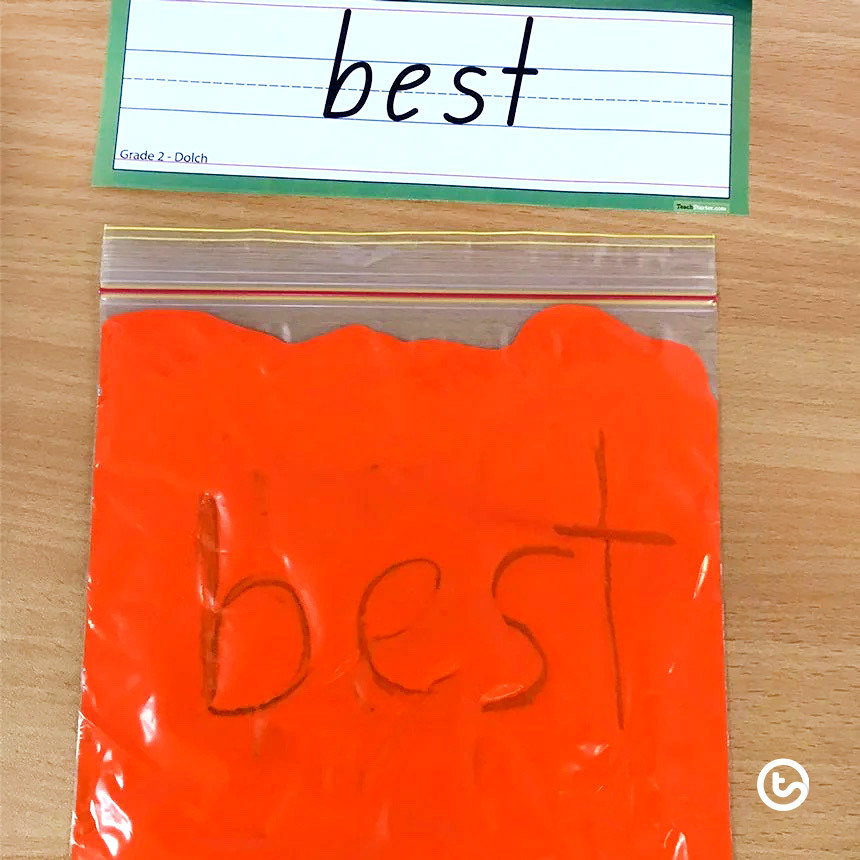 ---
Scratch Paper Fun
Black paper that can be "scratched" to reveal rainbow-colored designs isn't just good for art class. Encourage your students to write each sight word on the scratch paper to create a colorful list of sight words.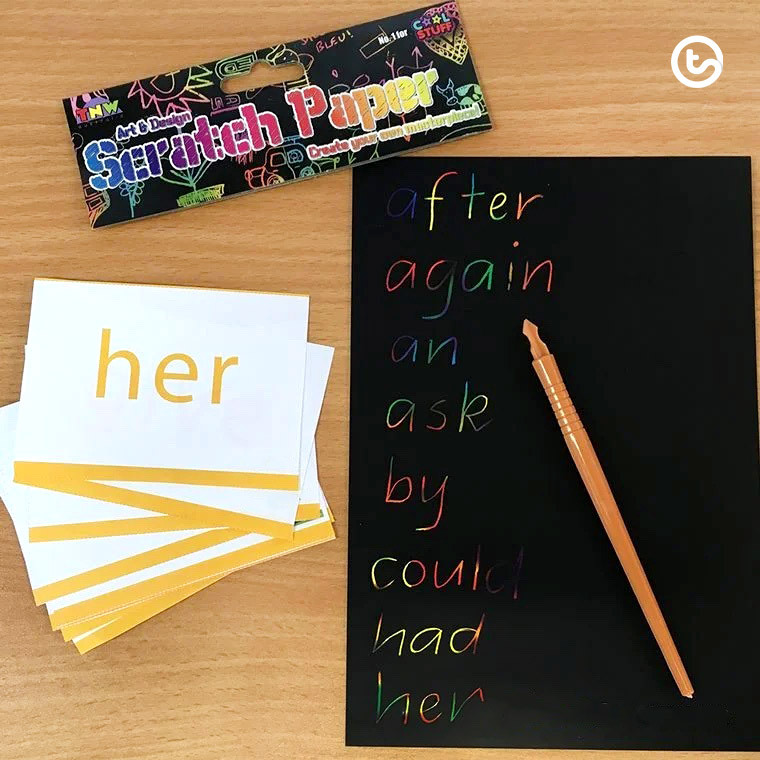 Magic Sight Words Activity
Using a white crayon, write some tricky sight words on a white piece of paper. Children then use watercolor paint to discover their magic words. Can they work out what the magic sight words are? Challenge students by writing a secret sight word message for them to discover!