Mindfulness. Being present in the immediate. Slowing thoughts, breath, and body to feel into all that is right now. This blissful, calm state is one that we'd all love in our classrooms a little more often, right? Incorporating mindfulness activities into your daily classroom routines is one way to incite this kind of calm. Mindfulness coloring is another!
What Makes Mindfulness Coloring So Great?
What we love the most about mindfulness coloring is that it is so simple and easy to do. While some students might struggle at first with other more active mindfulness practices, mindfulness coloring, by its very nature, helps even the most active and busy child (and adult!) slow down a little.
We have a great series of printable mindfulness coloring sheets that you can use in your classroom.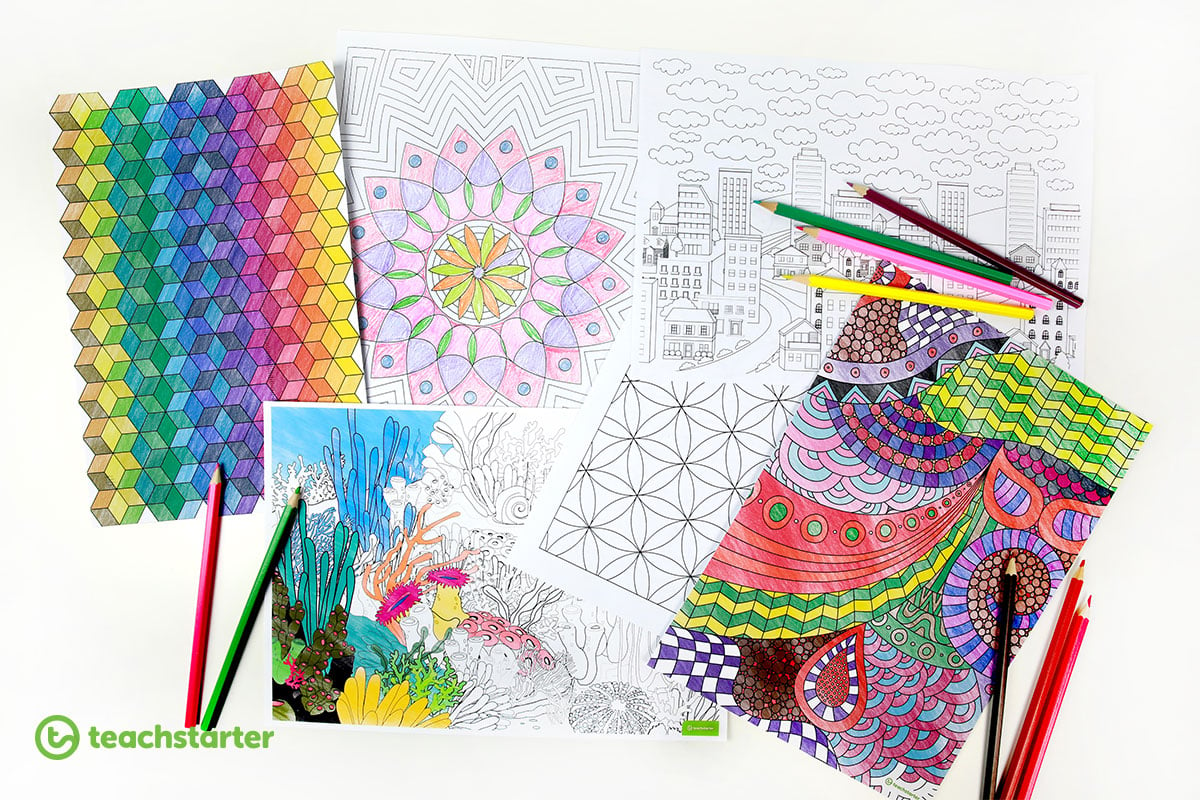 How to Use Mindfulness Coloring in the Classroom
Here are some wonderful ways you can use these mindfulness coloring sheets with your students.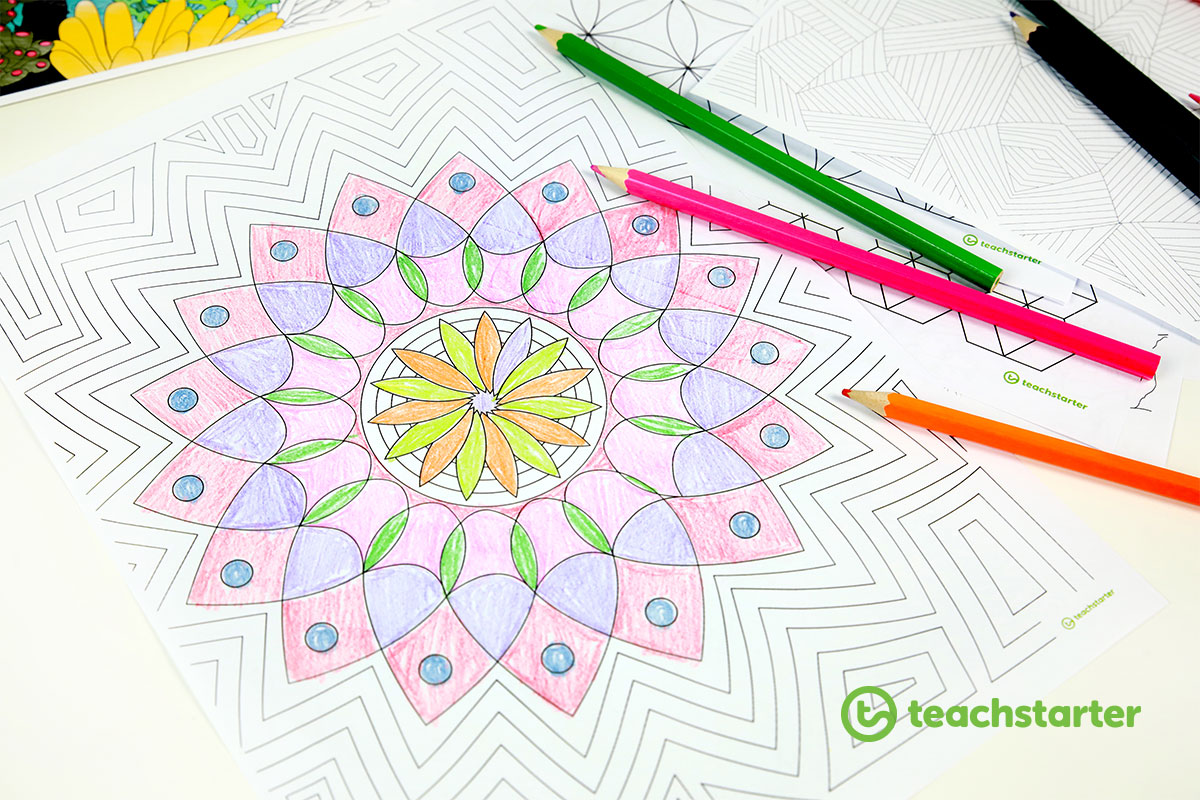 (1) Mindfulness Coloring as a Reward
Coloring in is a fun reward that students of most ages enjoy. You may like to use these mindfulness coloring sheets as part of a classroom reward system.
(2) Mindfulness Coloring as a Fast Finisher Activity
Similar to use as a classroom reward, the coloring pages make a fantastic fast finisher activity.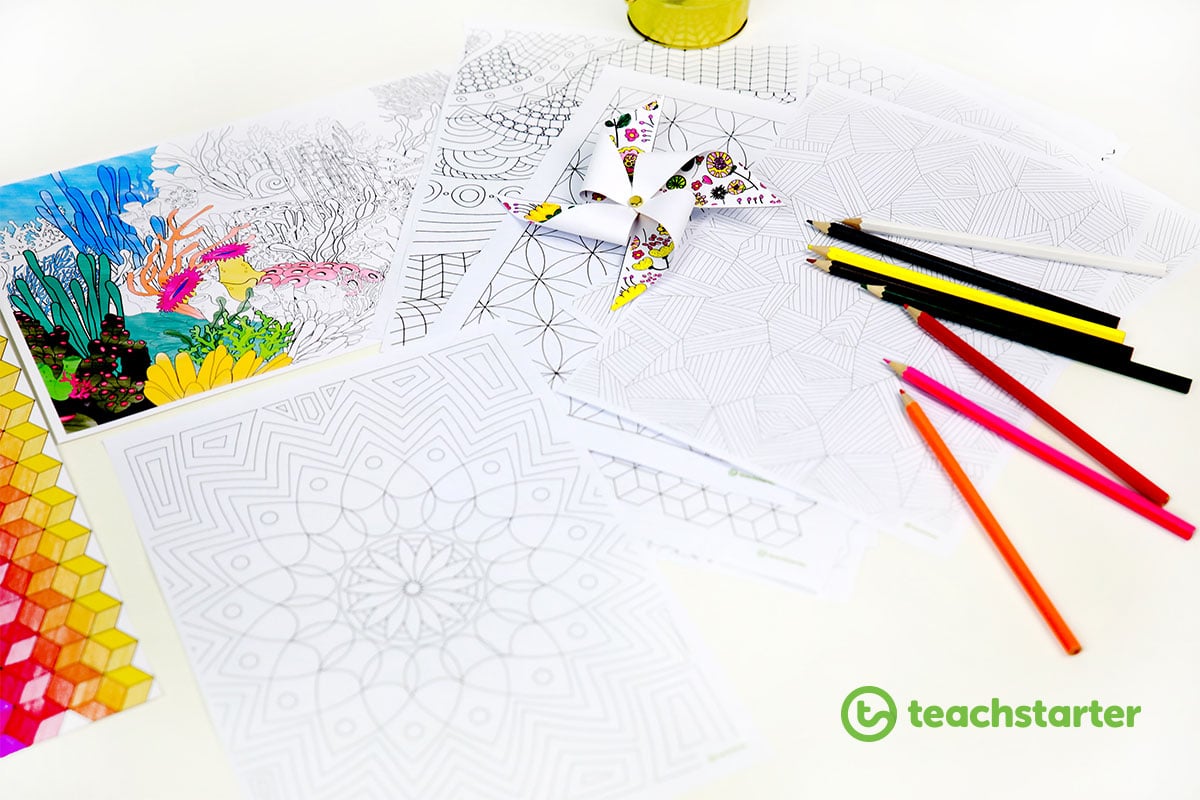 (3) Make a Mindfulness Coloring Book
Photocopy a selection of mindfulness coloring pages into a booklet for students to work on progressively.
(4) Mindfulness Coloring Classroom Display
Perhaps my most favorite idea is to create a mindfulness coloring classroom display. We have a beautiful customizable Mindfulness Coloring Letter Set and Mindfulness Coloring Letter Pennant Banners.
You could print either of these out to use as the display banner. Then, as students complete more and more mindfulness coloring sheets, they can add their completed pages to the display.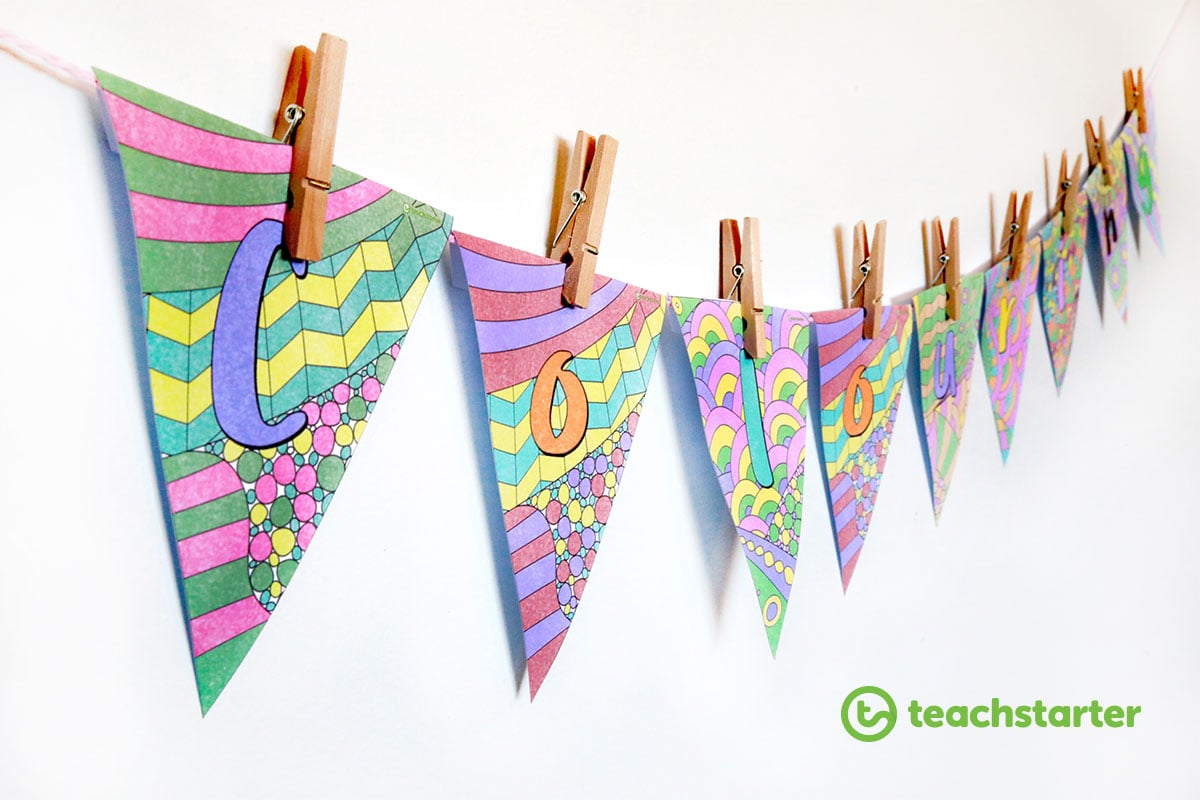 (5) Mindfulness Coloring Pinwheel
Last, but not least, is this gorgeous Mindfulness Coloring in Pinwheel Activity. This template ties in beautifully with the pinwheel activity in our Mindfulness Activity Task Cards.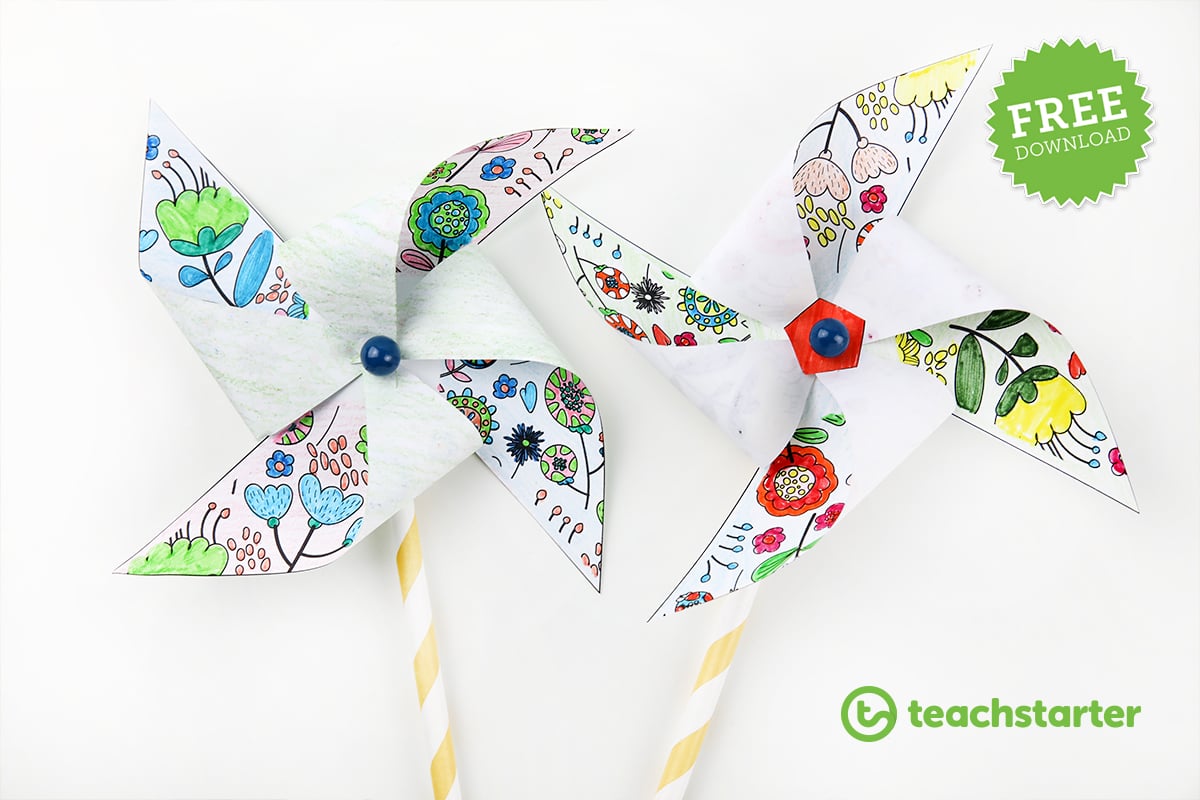 ---
Printable Mindfulness Coloring Sheets
Here are some of our most popular mindfulness coloring sheets.
You may also like to see our full collection of mindfulness teaching resources, which include Mindfulness Activity Task Cards, Mindfulness Activity Trackers, Guided Meditations for Kids, and a helpful Mindfulness Information Sheet for Teachers who are new to mindfulness in the classroom.