A 3-digit place value worksheet to represent the number of the day in different ways.
Use this teaching resource in the classroom as a daily math warm-up activity to reinforce 3-digit place value.
Print a class set on cardstock and slide them into dry erase sleeves. Then, students can use a dry erase marker to complete it each day and wipe off when they are done. As an alternative, assign the interactive Google slide version to your students through Google classroom and let them fill it out electronically.
Provide students with a 3-digit number or encourage them to choose their own.
They will complete the following activities using their chosen number:
write the number in word form
write the number in standard form
record the place value of each digit
write the number in expanded form
place the number on an open number line
decompose the number 2 ways
write a number greater than the given number
write a number less than the given number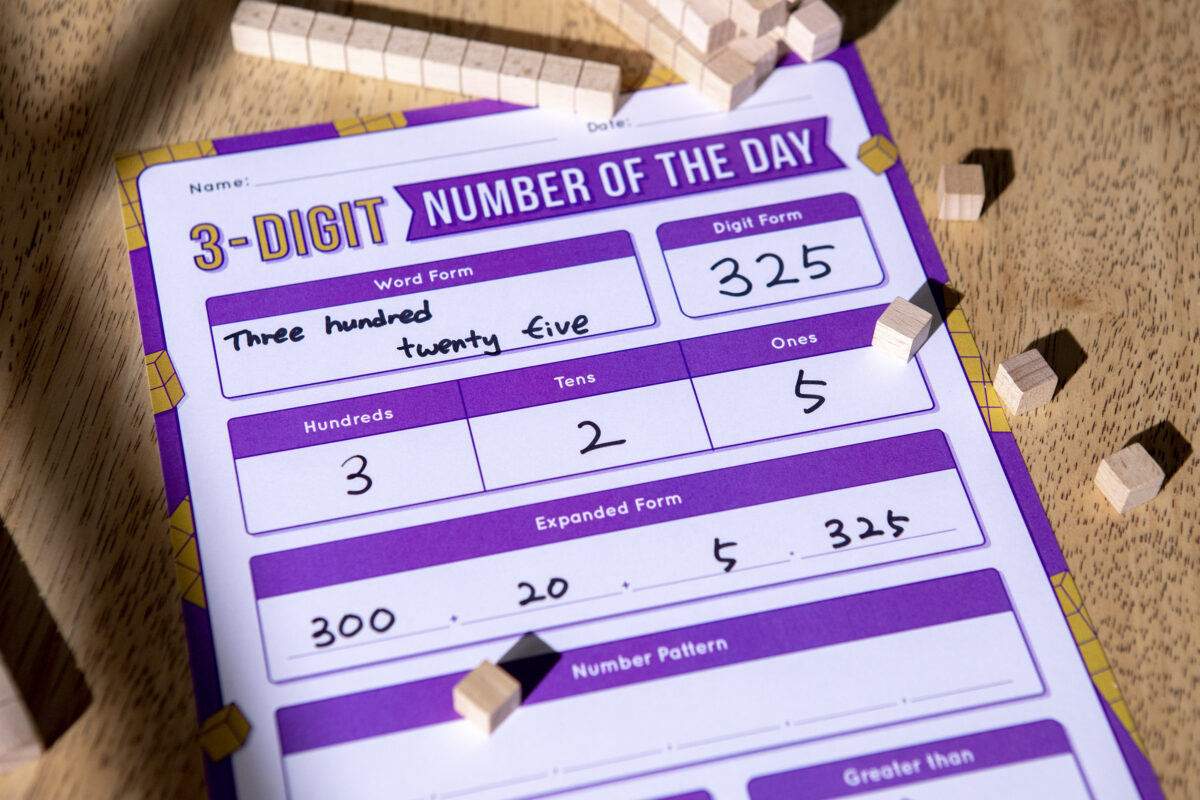 This activity also works well when teaching place value to your guided math groups.
Use the drop-down menu to choose between the color or black and white PDF or the interactive Google slide version.