Use this template to create a cardboard graduation hat.
Students can create their own graduation hats to wear to their elementary graduation ceremony!
Easily Prepare This Resource for Your Students
Use the Download button to download the PDF of this resource.
Cut out the template and trace onto black card or stiff felt.
You will need:
two pieces of  black cardstock or stiff felt
ribbon matching your school colors.
Available as part of our Graduation Resource Pack.
---
Don't stop there! We've got more activities and resources to prepare for elementary graduation: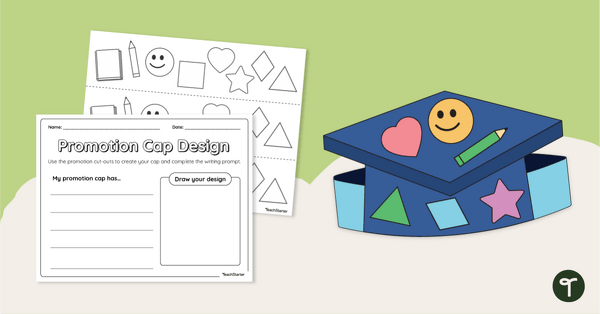 teaching resource
Encourage creativity with this end-of-the-year promotion cap design!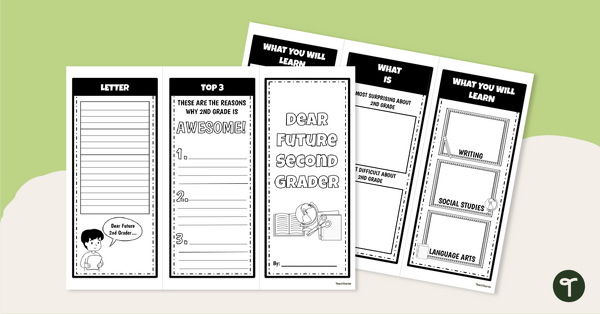 teaching resource
Use this template with your class to write about interesting grade-level information, experiences, and tips for incoming students.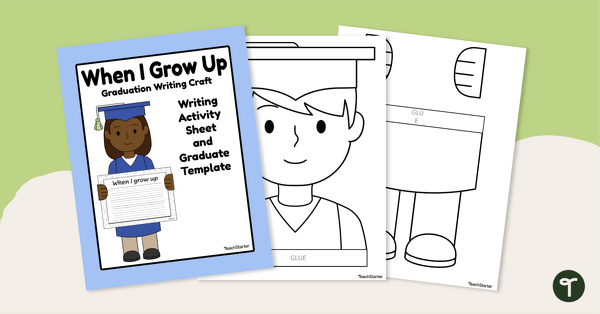 teaching resource
Encourage your kindergarten graduates to write about their dreams while creating a "When I Grow Up" classroom display.