A pack of 11 posters covering early years grammar concepts.
These educational posters include the following grammar concepts:
Nouns – concrete and abstract
Verbs
Adjectives
Adverbs
Adverbial Phrases
Noun Groups
Articles
Pronouns – personal and possessive
Prepositions
Conjunctions
Verb Groups.
Other resources you may like: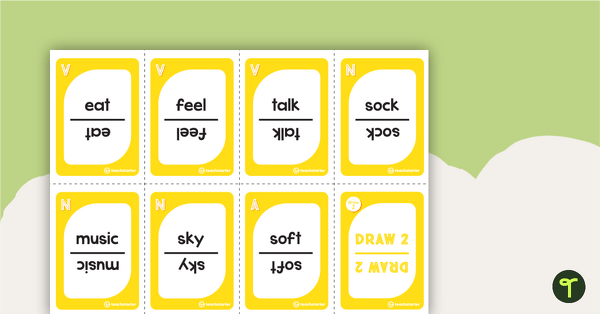 teaching resource
A card game for nouns, verbs and adjectives.