Use virtual dice to enhance your activities in the classroom!
Use this Dice Roller widget as part of your math warm-up, with one of our roll-to-create activities, and so much more!
This online dice simulator allows you to roll up to six dice simultaneously. You can customize each die to one of six different types. No more rogue dice flying across the room!
Not only is the Dice Roller Widget large enough to share with all students on an interactive whiteboard or projector, but students can also do a virtual dice roll on their iPads or devices! Bonus: This online dice roller has more than just the traditional 6-sided dice – it comes with the ability to have up to 6 dice at a time, with an assortment of sides. That's right! You get the options of 6, 8, 10, 12, or 20 faces or ten faces counting up in 10s.
Dice Types
Choose from 6 different types of dice:
1–6
1–8
0–9
1–12
1–20
00–90 (increments of 10).
Ways to Use the Dice Roller Widget in the Classroom
Automatically Find the Total
The widget generates an addition number sentence based on the results of each dice throw. This feature can assist students with finding the total value of multiple dice. It can be hidden by clicking the checkbox in the settings menu.
Vocabulary Dice Roll Activity
Using the dice with numbers featured in the dice widget is a great opportunity to get your students to practice their subitizing skills when matching the dots on the dice featured in many activities. This Vocabulary Dice Roll Activity is a simple activity that asks students to roll the die and complete the corresponding activity with a selection of their sight words. For a more advanced activity, try out the Read and Roll – Comprehension Dice Game!
Roll to Create…
Roll to Create Games are a super fun way to make an old activity new! Build the excitement by rolling the online dice and seeing what you create – every student will have something different.
Students roll a dice and use the corresponding features on the chart to create a picture, word, number, or story!
Looking for more help? Watch how to use the Dice Roller in our Widgets Webinar.
[embed:https://youtu.be/50I9z3EQ6B4?t=804]
Resources
Try the Dice Roller widget with the following resources: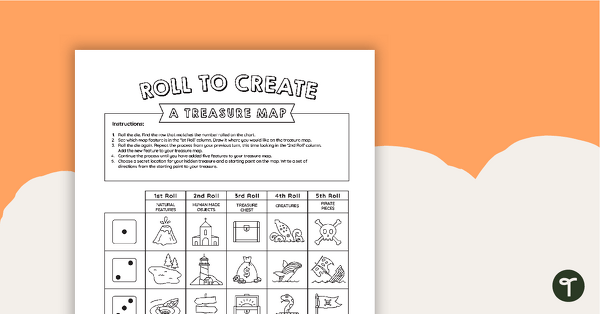 teaching resource
A fun, hands-on activity using a die and a chart to create a treasure map, and then use it to write a procedural text.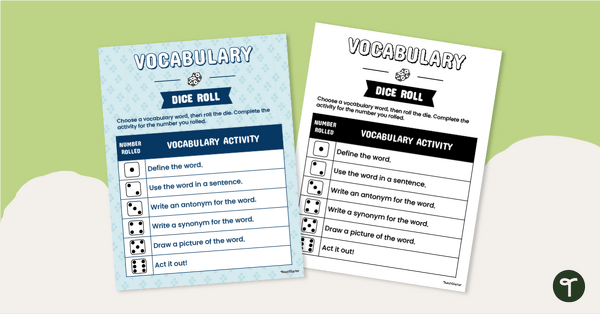 teaching resource
6 vocabulary activities to use with a range of words.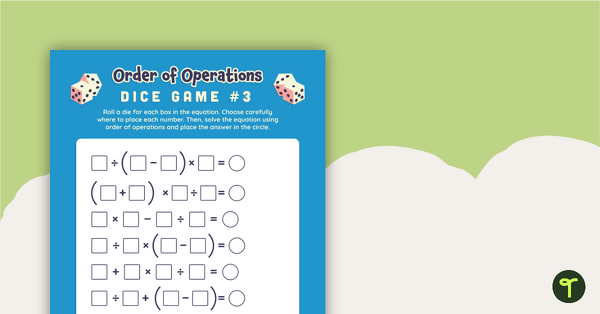 teaching resource
A set of 6 order of operations dice activity mats.