Teach your students about the key elements of narrative texts with this comprehensive teaching presentation.
Explore Narrative Elements with Fairy Tales
If you're getting ready to teach your early years students about narrative features such as character, setting and plot structure, you're in the right place!
This comprehensive teaching presentation has been designed to teach your students about narrative elements and text structure using two well-known fairy tales. It addresses the following content:
What are narrative texts?
What are fairy tales?
Narrative text structure – orientation, complication, series of events, resolution
Narrative text example – Little Red Riding Hood
Narrative text example – Hansel and Gretel
The presentation includes links to these fairy tales so you can read them to the students in their entirety. It also includes student activities to consolidate their understanding of narrative features such as characters, setting and plot structure. These could be completed as a whole class, in small groups or individually.
Download Now for a Paperless Literacy Lesson!
Use the Download button to access the Microsoft PowerPoint version of this resource.
Project onto your interactive screen and work through the slides for a ready-made, paperless Literacy lesson!
Don't stop here! We have many brilliant narrative text resources for you to explore!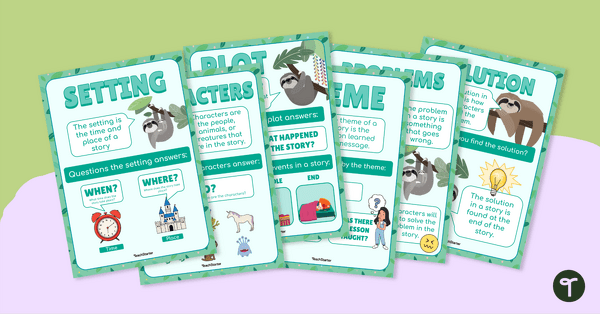 teaching resource
Display these cute sloth-themed story elements posters when learning about narrative texts.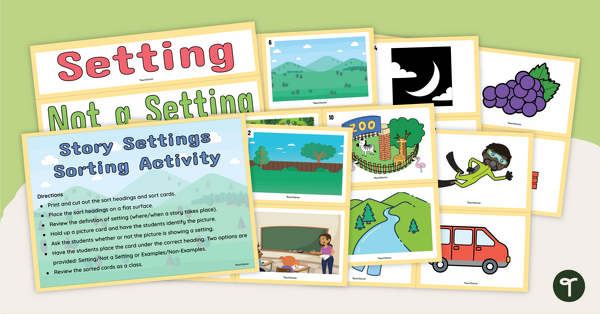 teaching resource
Explore the difference between story settings and non-settings with this hands-on sorting activity.