Although the first week of school isn't here just yet, we know you're on the lookout for fun and engaging lessons to share with your class. Teachers know that they may need to be extra flexible this school year, but you can still plan a ton of awesome, quick and easy first-day activities! So what should you do? You want first-day activities that are quick and easy to organise, and will give your new kids a first day to remember.
---
Fun First-Day Activities
To help you out, we've put together five of our favourite first-day activities! Your students will love becoming part of the class family with these fun and engaging activities to welcome them on the first day of school.
#1 Summer Snapshot
Students love to share what they've done over the summer!
This summer may have been a little different for some students! Help them share what they've been up to with our Summer Snapshots template.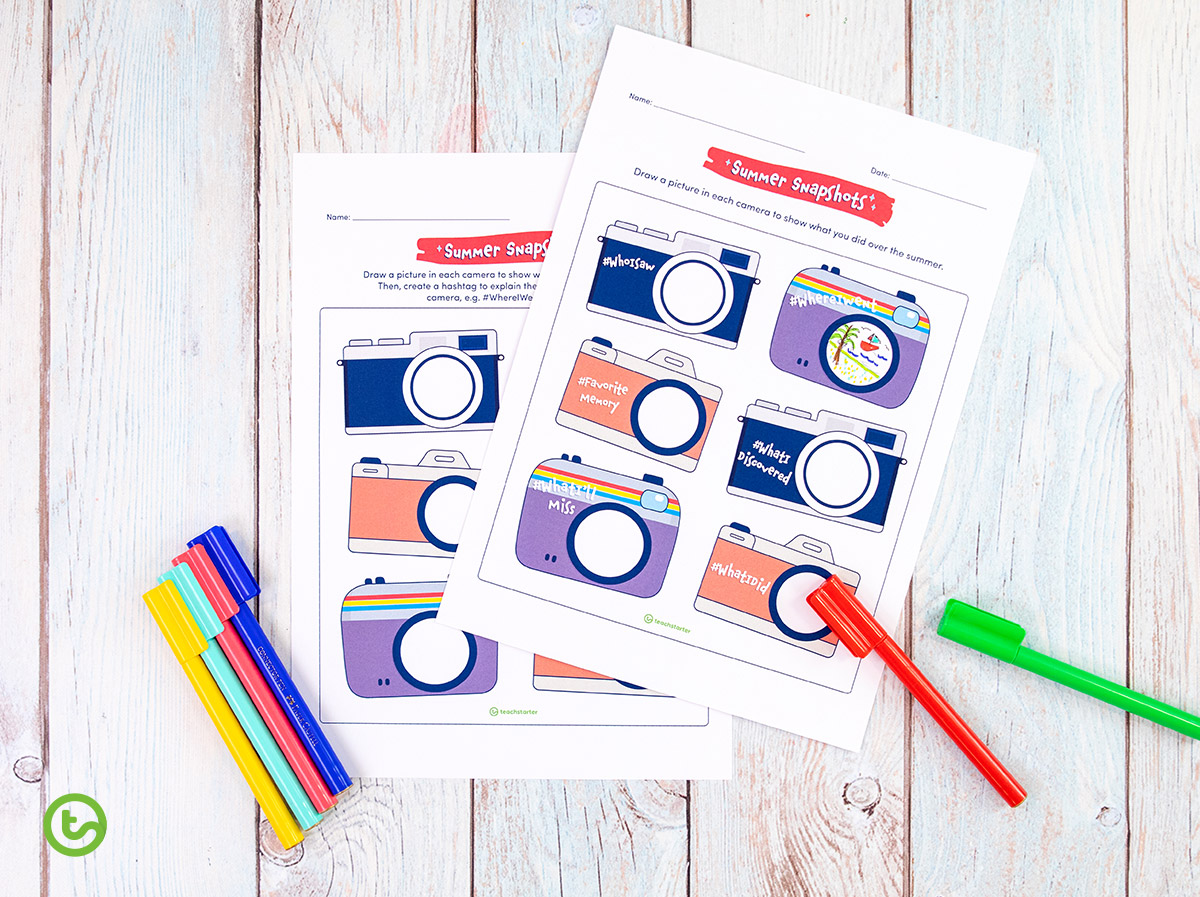 If students don't want to illustrate, they can cut out photos of what they did! Once they've finished the suggested drawing prompts, they can create some of their own original hashtags to share with the class.
#2 In This Class We…
If you really want your class to work as a team this school year, then you need to work together to form behaviour expectations for the year.
Using our In This Class… – Expectations Posters, encourage your students to write down what each of these things means to them:
excellence
respect
kindness.
Then, use their responses to create a wonderful classroom display!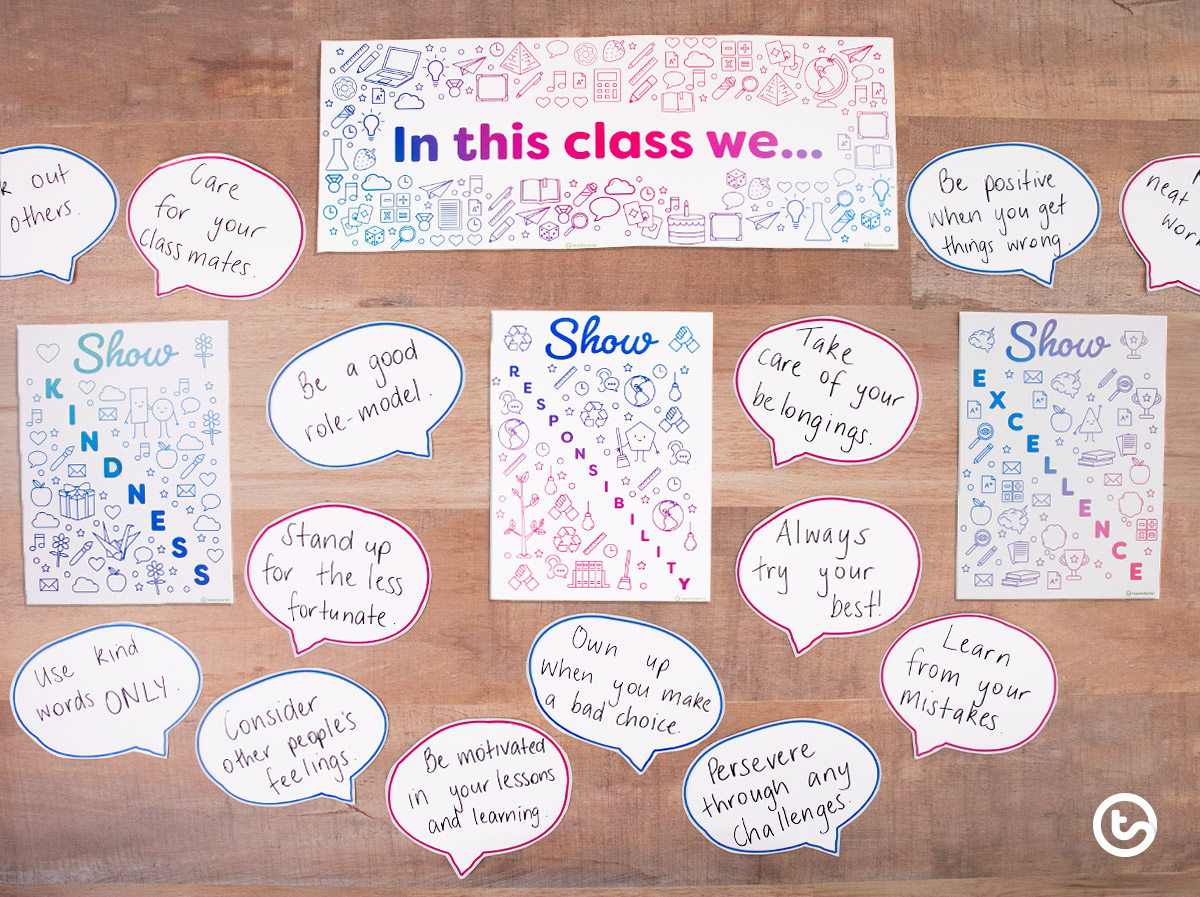 Your students will love that they've already contributed to a whole-class activity. Even better, they will be motivated to demonstrate the class expectations as they will have a clear understanding of what these expectations mean.
#3 Let Students Explore Their New Classroom
For students, one of the most exciting things about the first day of school is getting to know their new classroom! Once they have settled into their desks, give your students the opportunity for a physical movement break with our Classroom Scavenger Hunt – PowerPoint Presentation.
This is the perfect activity to acquaint your students with their new classroom. Each slide in the PowerPoint provides a prompt to find something in the classroom. The best part is, the slides are editable so you can customise the presentation to suit your class.
But remember to ask your students to think about where they got things from so that they can be returned afterward! Or, why not task them with drawing a picture of each item instead?
#4 Getting to Know You T-Shirt
Of course, it's not all about learning what your students like at school. You can't have first-day activities without getting to know your students' interests out of school too!
This awesome Getting to Know You T-Shirt activity is just the creative lesson you need to get your students to share their interests.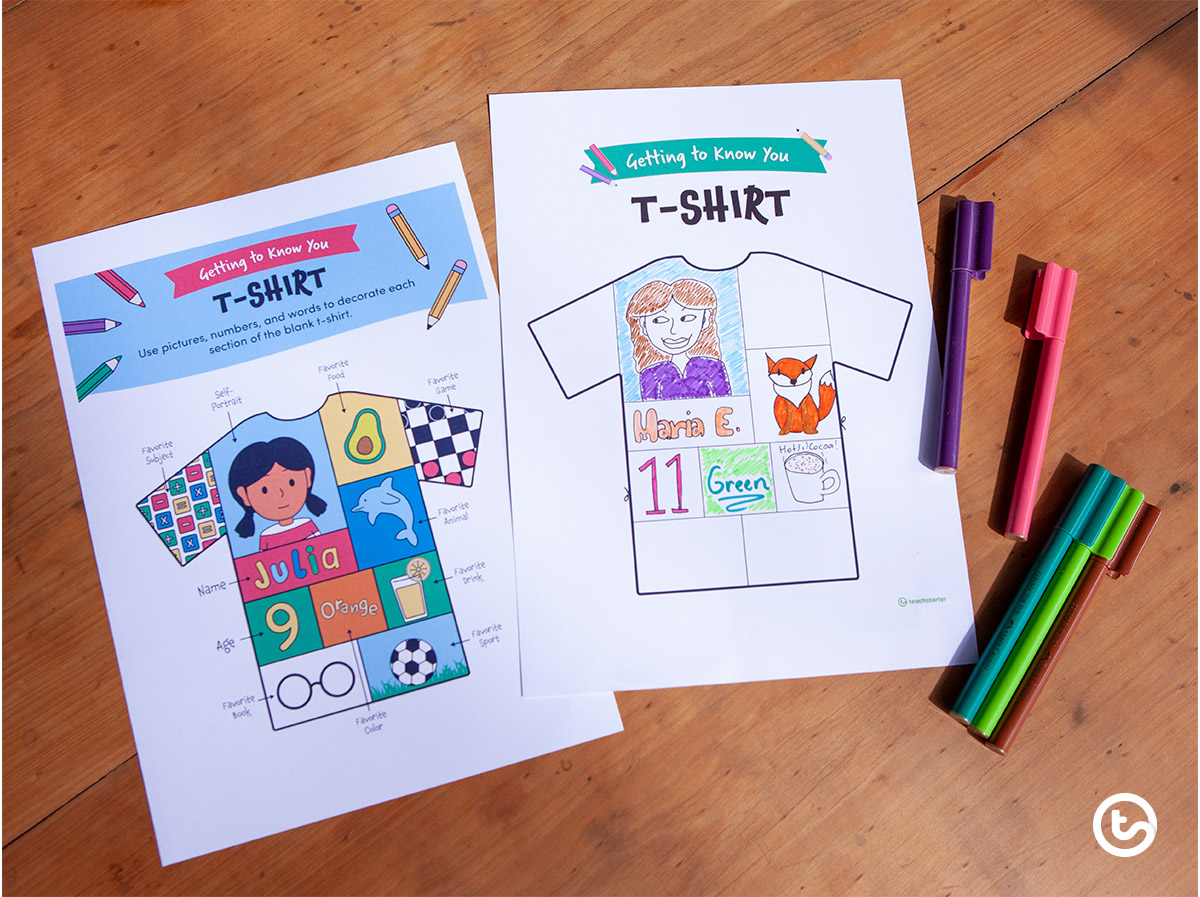 Have the class introduce themselves to each other by sharing their T-shirts! They may find some new friends who share common interests that will set them up for the year to come.
#5 Would You Rather? Writing Task
Lastly, a good ol' fashioned writing task!
There's nothing like asking a student's opinion to get them writing. You can do just that with our fun Would You Rather…? Question Cards! 
Provide your students with a card to prompt them to write an opinion piece, or better yet – a story!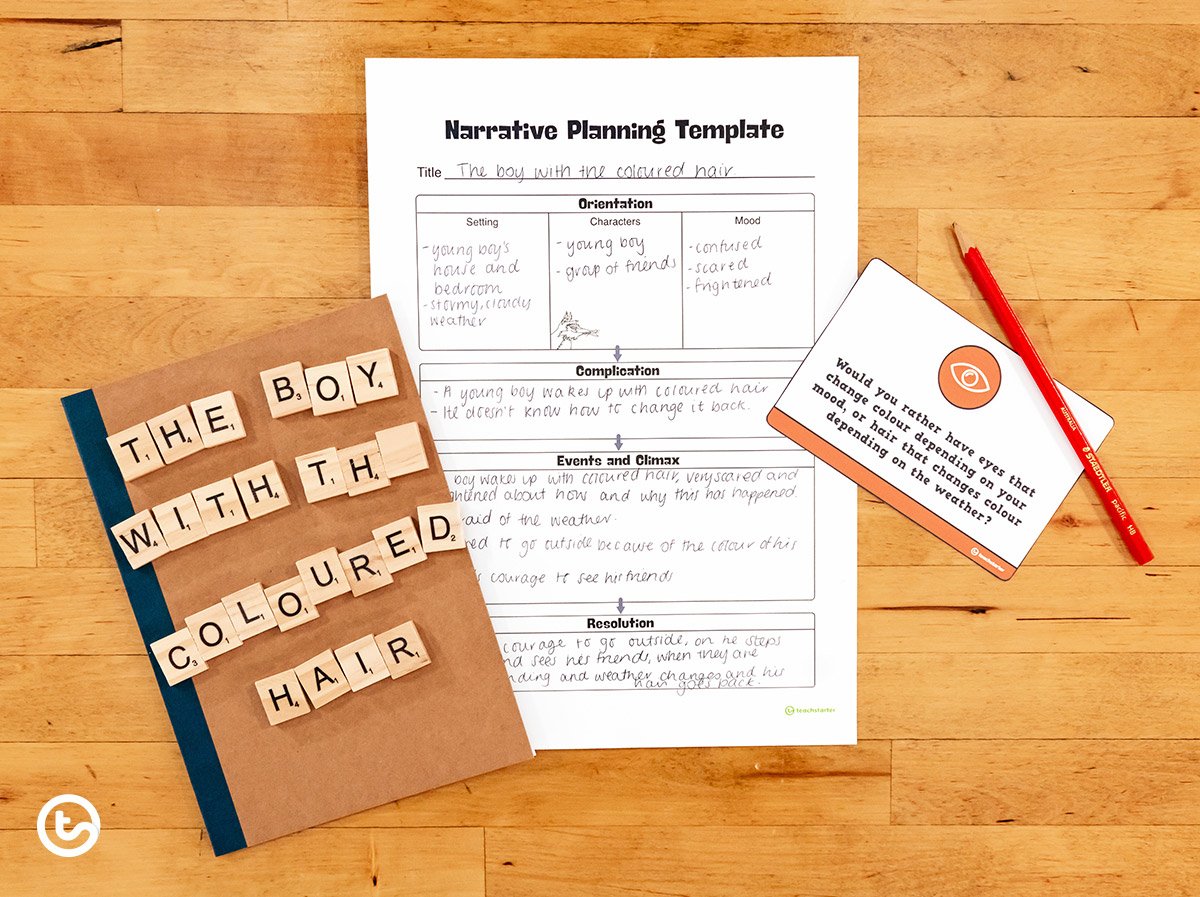 We have tons of writing templates, such as this Narrative Writing Planning Template. Give one to your students and see what creative stories they can come up with.
Oh yeah, don't forget this will help you assess their handwriting, spelling, and narrative writing skills too! It's a win-win!
---
Share these first-day activities with your teacher friends who are teaching in person or online!
We hope you enjoy your first day of school!