Building a diverse library for your classroom means women's empowerment books need to be in the mix. They're the perfect texts to pull out for projects during Women's History Month or on International Women's Day, but they're also just right books for ensuring there's representation for girls in your class and good examples for the boys.
We pulled together some of our favorite children's books with a women's empowerment theme to use in your classroom, plus fun activities to pair with them!
Women's Empowerment Books for Kids
Good Night Stories for Rebel Girls by Elena Favilli and Francesca Cavallo
If you don't already have this women's empowerment children's book in your teacher library, then it's time to add it to your collection. Each double page features a beautiful illustration and a single-page mini-biography about a phenomenal woman from history, written in the "style of a modern fairytale."
Inspirational Woman Presentation Activity Idea
There are SO many amazing women in this book who provide the impetus for research and inspiration. This activity allows students to choose one and learn about them in more depth.
Students select a woman from the book to further research into the life and experiences of the woman. The research could be guided by finding information about the following points:
biographical information
early life experiences
passions, causes, or personal interests
social, political, or cultural changes they have contributed to.
We have a few different resources to scaffold the research for your students.
[resource:3900018][resource:4203634]
Students then develop a digital presentation that presents the key facts they found about the woman's life. Writing and recording a narration to go over a slideshow of images is an excellent way for students to articulate the information they have found.
Little People, Big Dreams Series
This women's empowerment book series is SO wonderful for elementary students. It introduces the lives and experiences of inspirational women throughout history with simple text and great illustrations. The Little People, Big Dreams series includes books about:
Rosa Parks (Civil rights activist)
Emmeline Pankhurst (Suffragette)
Coco Chanel (Fashion Designer)
Marie Curie (Scientist)
Audrey Hepburn (Actress and UNICEF Ambassador)
Amelia Earhart (Pilot)
Frieda Khalo (Artist and Political Activist)
Maya Angelo (Writer)
Agatha Christie (Writer)
Ella Fitzgerald (Singer)
Ada Lovelace (Mathematician)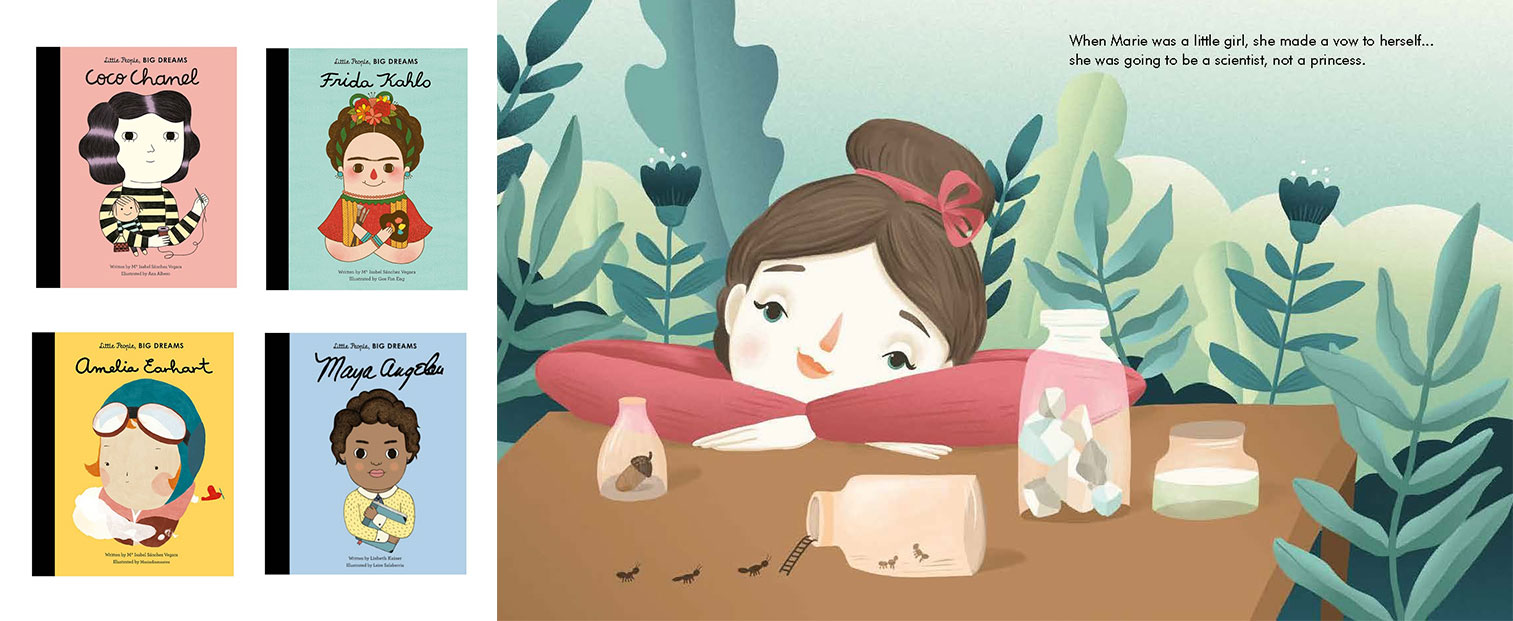 This simple activity is the perfect accompaniment to books in the Little People, Big Dreams series. In this activity, students draw a self-portrait in the middle of the page and draw or write their big dreams or goals in the surrounding shapes.
Malala's Magic Pencil by Malala Yousafzai
Told in her own words, this is a story inspired by Malala Yousafzai's dream – that girls and women around the world have the same right to education as their male counterparts. The book is wonderful for younger students, told gently and with illustrations to help them understand one person's power to make a real difference.
Magic Pencil Activity Idea
Extend upon the beautiful concept in Malala's Magic Pencil by asking students to complete this little think, pair, share activity.
After reading the book, ask students to think about what they would do if they had a magic pencil.
Students can write a sentence or draw a picture that shows what they would do.
Place students into pairs and have students share their thoughts and drawings with their partners.
Bonus: Grab our free Malala comprehension worksheet!
Rosie Revere, Engineer by Andrea Beaty
With beautiful illustrations and a simple message, this book is a personal favorite of mine. It tells the story of Rosie, a quiet girl during the day but a brilliant inventor of gizmos and gadgets at night, who dreams of one day becoming a great engineer.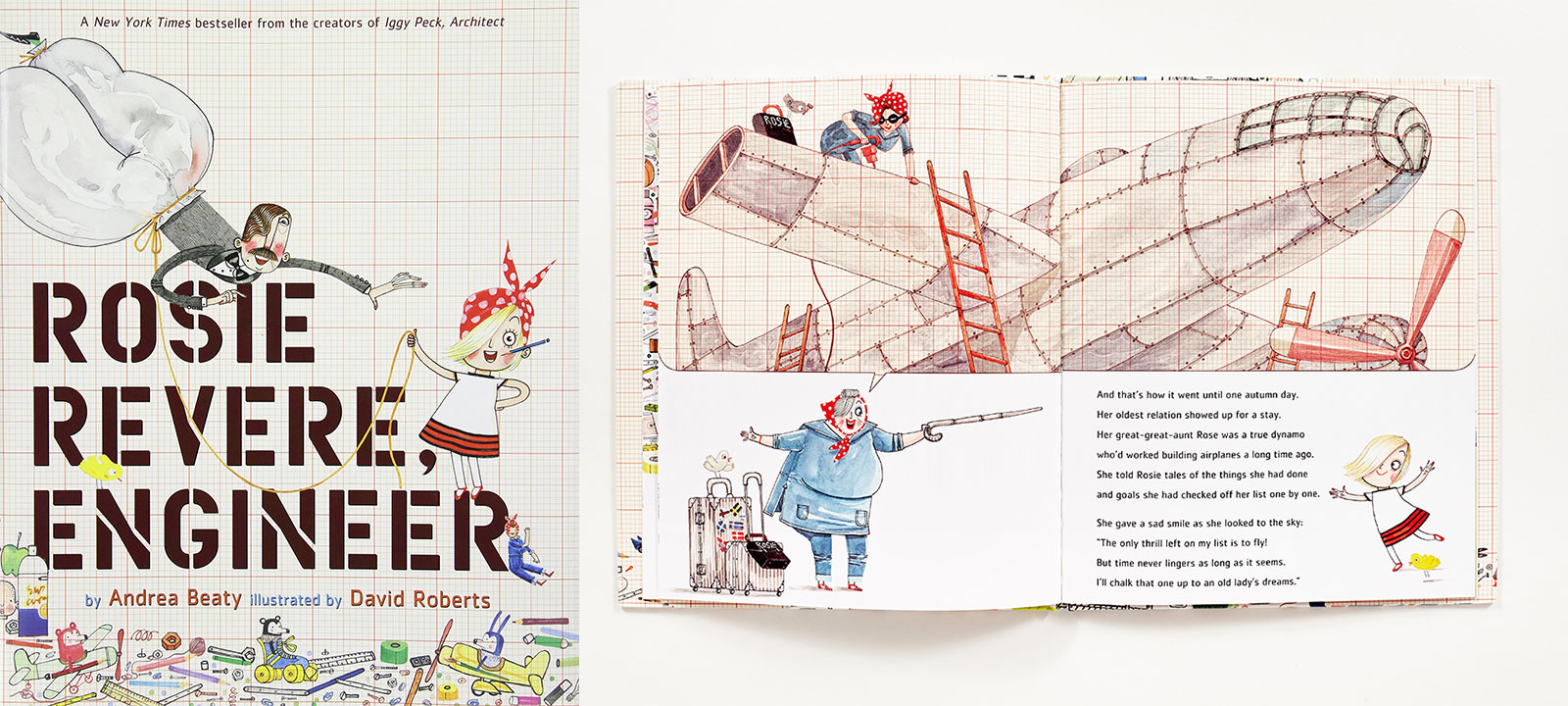 'Build a Recycled Gizmo' STEAM Activity Idea
One of the best messages in this book is that we are limited only by our imagination! This fun activity uses recycled materials to create a gizmo or gadget.
You will need:
recycled materials (e.g., boxes, bottle tops, clean aluminum foil)
craft materials (e.g., googly eyes, pipe cleaners, craft sticks)
adhesive tape and glue
pens, pencils
any other fun building materials
Tell students they are going to enter a competition called "Gizmos of the Future." The competition requires them to build a gizmo that helps make something easier than it usually is.
Ask students to think about their regular day and identify something that they find hard to do. It could be something like pouring milk out of a heavy milk bottle, tying shoelaces, or carrying their school bag upstairs.
Students develop an idea for a machine or gizmo that would make that task easier. For this activity's purposes, the gizmo doesn't need to work within the laws of nature – the idea is to encourage unbridled creativity!
Provide them with access to recycled craft and building materials to create their gizmo.
Offer students the chance to show their gizmo to the class, explaining their problem and how their gizmo solves it!
These STEM Planning and Reflection Sheet for Lower Grades and STEM Planning and Reflection Sheet for Upper Grades are great resources to support your students throughout this activity.
You Forgot Your Skirt, Amelia Bloomer by Shana Corey
Have you ever thought about the brave women who made it possible for those after them to stop wearing skirts and be 'allowed' to wear pants? This wonderful picture book tells the story of one such woman, Amelia Bloomer. With fun text and exaggerated illustrations, this picture book helps children engage with what it took for women throughout history to instigate this cultural change.

Timeline of Women's Fashion Activity Idea
This activity is a great way for students to see the connection between fashion and equality.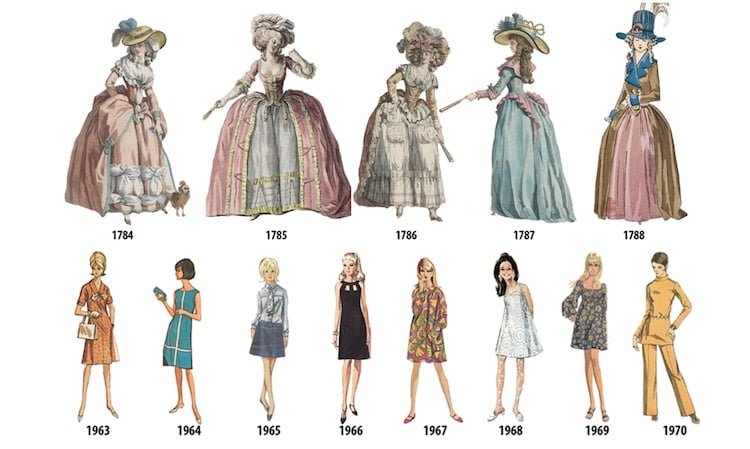 Students can print images from the Internet to create a timeline of women's or girls' fashion, like this one from My Modern Met.
Use the Internet to find images that show the typical dress of women or girls at the following times:
The 1500s
The 1700s
The 1800s
The 1900s
The 1920s
The 1950s
The 1960s
Today
Print out the images and create a timeline of women's fashion throughout history. We have a few different resources you can use to help students complete this activity:
[resource:2662590][resource:3841294][resource:4608626]
Mark on the timeline when Amelia Bloomer brought 'bloomers' to the West. See how long before pants were a common and accepted part of clothing options for women and girls.
Write a list of the activities girls and women would not be able to do in big, long skirts and dresses!
Women in Sports: 50 Fearless Athletes Who Played to Win by Rachel Ignotofsky
This book's concept and layout are similar to that of "Good Night Stories for Rebel Girls" but tell the stories of 50 notable female athletes from the 1800s to today.

Letter to an Athlete Activity Idea
Use this activity to help students make connections between the perseverance of a female athlete they admire and their own life.
Students can use this template to create a profile of a famous female athlete that they admire. After researching the woman, students can write a letter to her explaining what they admire and how the woman inspires them.
The Princess in Black by Shannon Hale and Dean Hale
The Princess in Black is a chapter book series for young people. It is described as being "for young readers who like their princesses not only prim and perfect but also dressed in black." The Princess in Black thinks nothing of interrupting tea and scones with the Duchess Wigtower to stop a monster.
The Princess in Black is a 'girly girl' who is also a superhero!

Superhero Activity Idea
LeUyen Pham's illustrations in The Princess in Black are amazing. Let your students be inspired by this graphic novel and embrace their inner artist!
1. Show students the following video of LeUyen Pham drawing a monster from The Princess in Black.
2. Provide students with paper, pens, pencils, and any other drawing materials they'd like to use.
3. Ask students to think about their greatest strengths, whether they be physical strengths, emotional strengths, or something else that makes them unique.
4. Then, have students draw themselves as superheroes. Have them create a name and use it as the title of their artwork.
---
Books are just one fantastic way to engage your students in conversations and learning experiences that reinforce gender equality and remove traditional gender stereotypes!